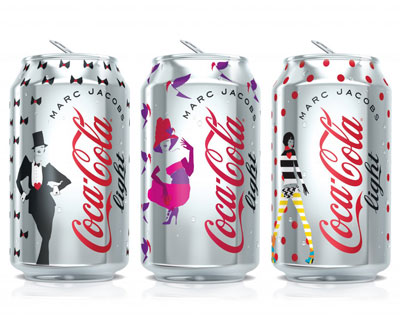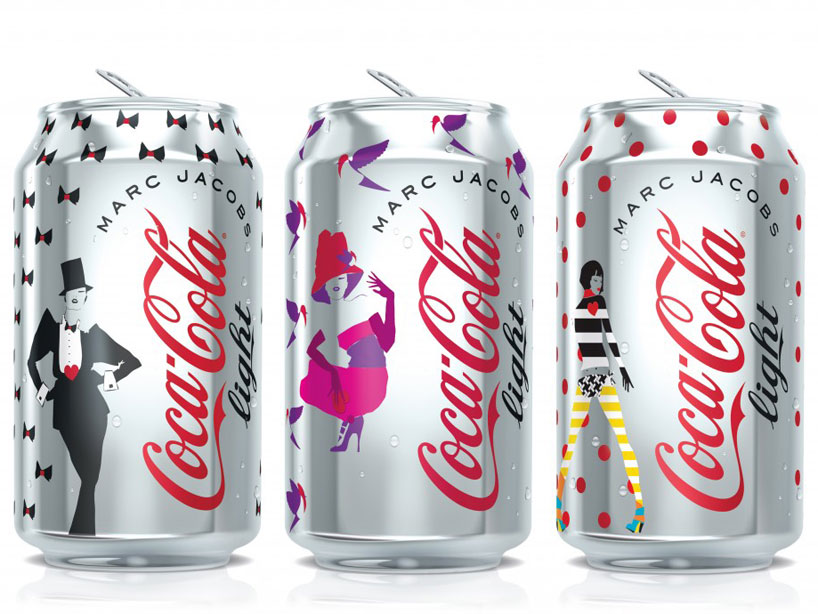 feb 19, 2013
marc jacobs creative director of diet coke 2013
marc jacobs' limited edition designs for diet coke
it has been announced that marc jacobs is diet coke's creative director for 2013. partnering with the world's #1 selling diet soft drink on their campaign 'sparkling together for 30 years' – to celebrate their milestone anniversary – he has developed a series of limited edition cans and bottles, each one's graphics influenced by the rise of female empowerment throughout the decades of the '80s, '90s and '00s, expressed in his signature style.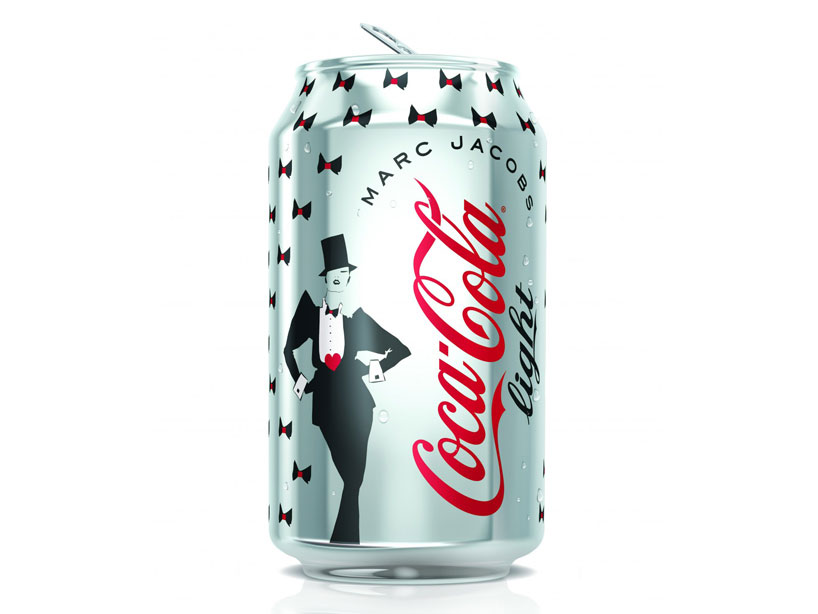 a young women dressed in a tuxedo and top hat flaunts a coca-cola light can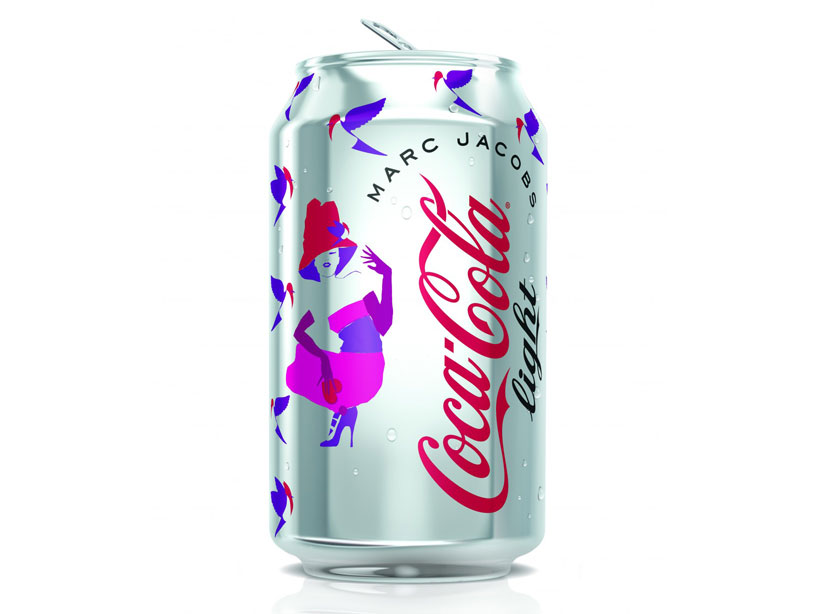 a woman in a pink and purple evening dress and hand gloves, with a bold red hat adorns another…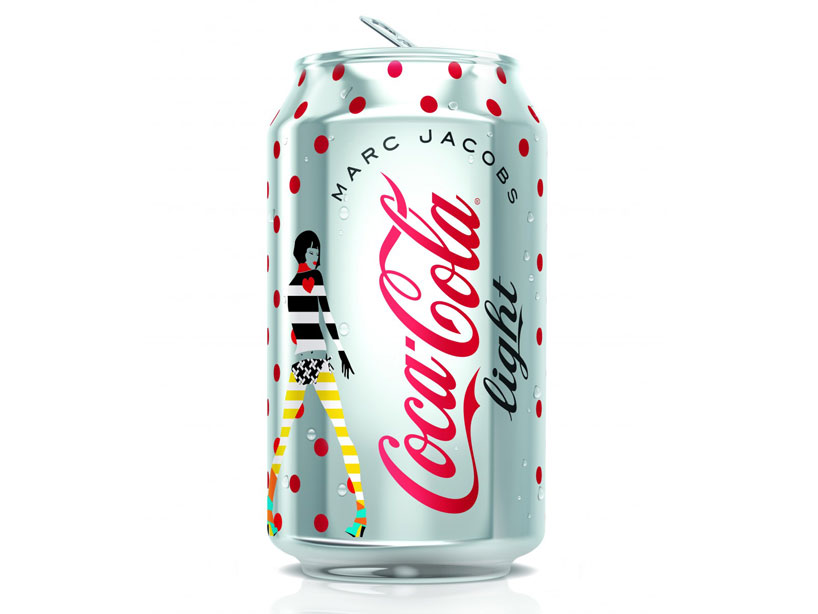 the most contemporary of them all is clad in bold graphic stripes
to introduce the collaboration to the public, diet coke has launched a short film 'marc jacobs' photo booth break' in which the designer stars shirtless, paying tribute to the legendary diet coke 'hunk' ads from the 1990s.
'marc jacobs – photo booth break' teaservideo courtesy of diet coke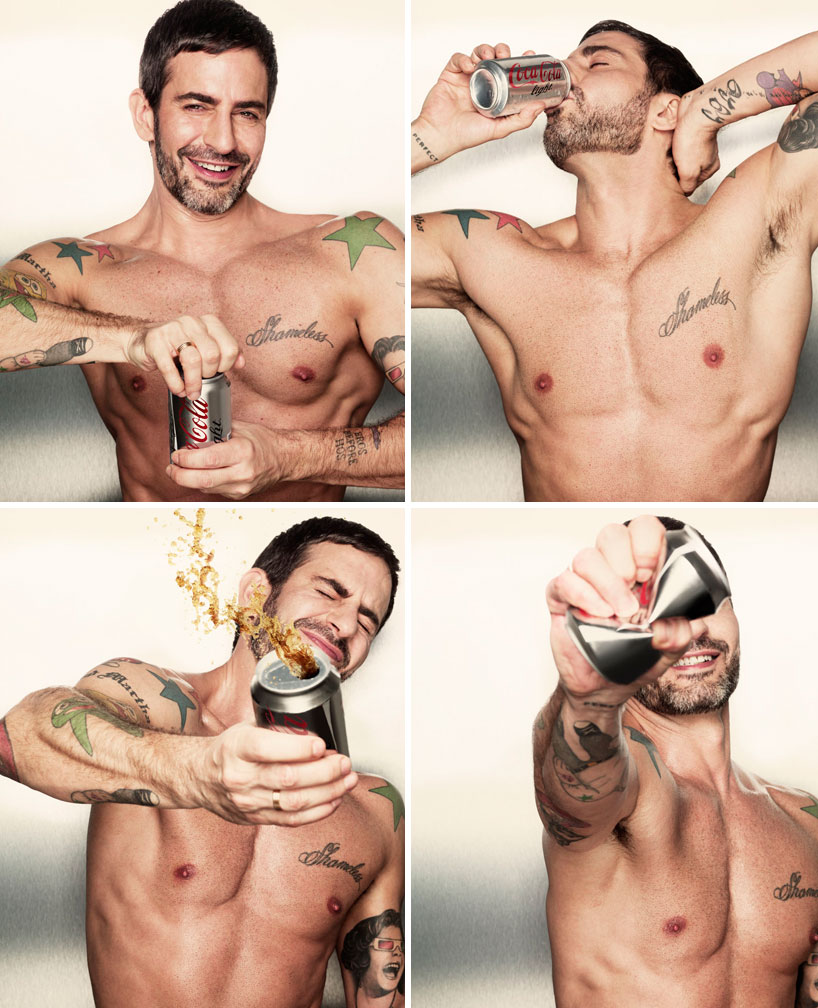 marc jacobs appears shirtless as part of the campaign launch – a tribute to the diet coke 'hunk' ads of the 1990s
a message from marc on becoming diet coke's new creative directorvideo courtesy of diet coke
 see designboom's feature of diet coke's 2012 creative director jean paul gaultier.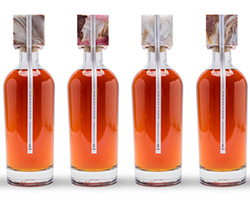 apr 26, 2017
apr 26, 2017
jun 25, 2016
jun 25, 2016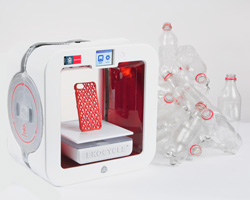 jul 01, 2014
jul 01, 2014