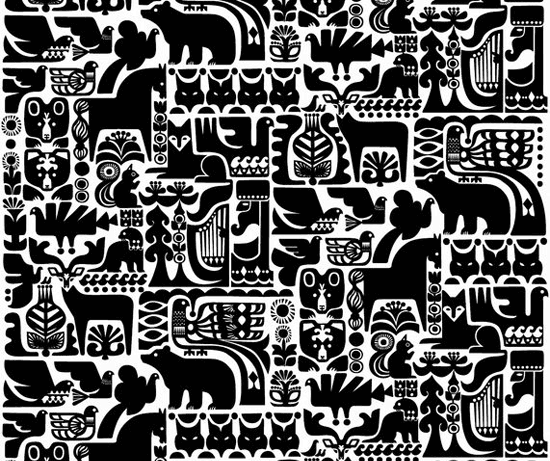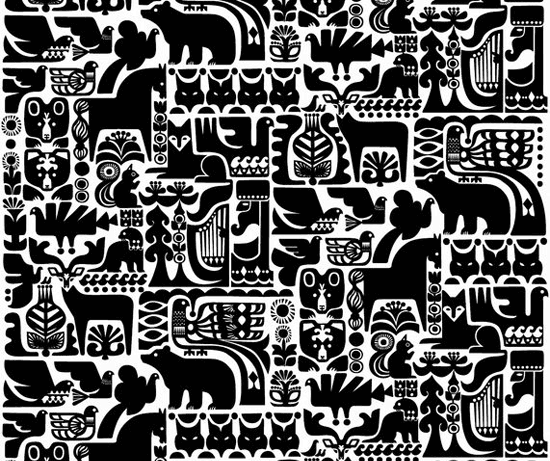 feb 09, 2009
marimekko textile design by sanna annukka, liro ahokas and maija louekari
the 'kanteleen kutsu' fabric by sanna annukka depics forest animals – birds squirrels, bears
at the stockholm furniture fair marimekko exhibited the 09 interior decoration collection. finlands rich folklore and the bustling city environment were the
themes of inspiration for the new textile patterns.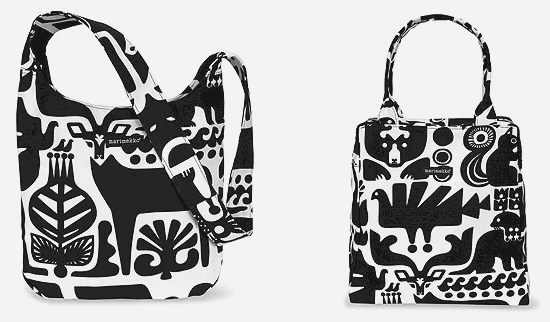 bags made of 'kanteleen kutsu' fabric by sanna annukka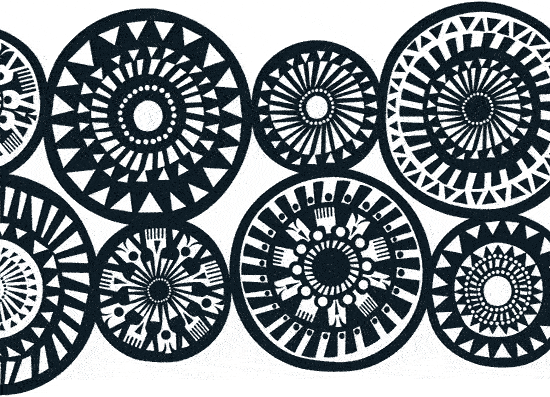 the 'taikamylly' fabric by sanna annukka features a 'sampo' a wealth grinding magic mill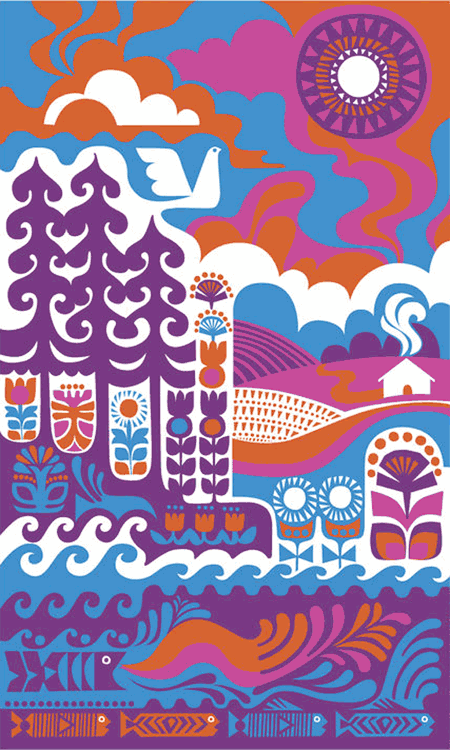 the 'ihmemaa' art print by sanna annukka shows the landscape of kaleva, the land of heroes. in the depth of the lake a whitefish has swallowed fire fallen from the heavens.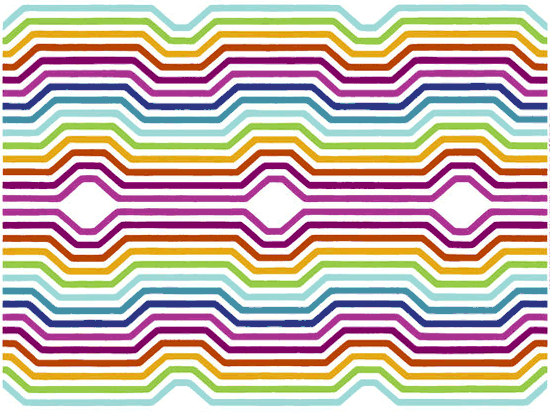 the many faceted, striped 'kimara' design by liro ahokas
the starting point for the 'kippis' design by maija louekari was an idea to pattern a porcelain mug with crystal glasses
dec 27, 2013
dec 27, 2013
nov 12, 2012
nov 12, 2012
oct 30, 2012
oct 30, 2012
feb 04, 2010
feb 04, 2010
mar 09, 2009
mar 09, 2009
mar 04, 2009
mar 04, 2009
mar 03, 2009
mar 03, 2009