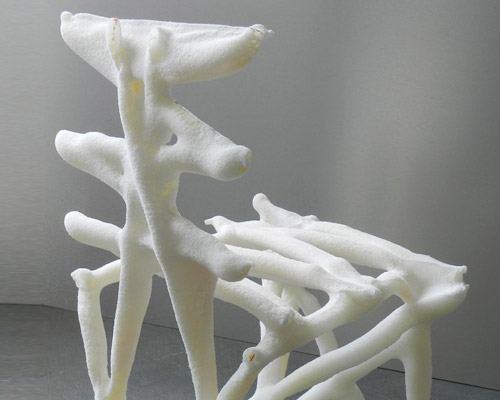 nov 30, 2015
massimiliano adami uses heat + thermoplastic powder to form unique elettroshock furniture pieces
massimiliano adami uses heat + thermoplastic powder to form unique elettroshock furniture pieces

massimiliano adami's creative process is strongly focused on the production techniques, and how materials can be manipulated through high and low-tech processes. his elettroshock method is evidence of this – a procedure born out of his desire to procure a very simple way of fusing polyethylene powder into different objects.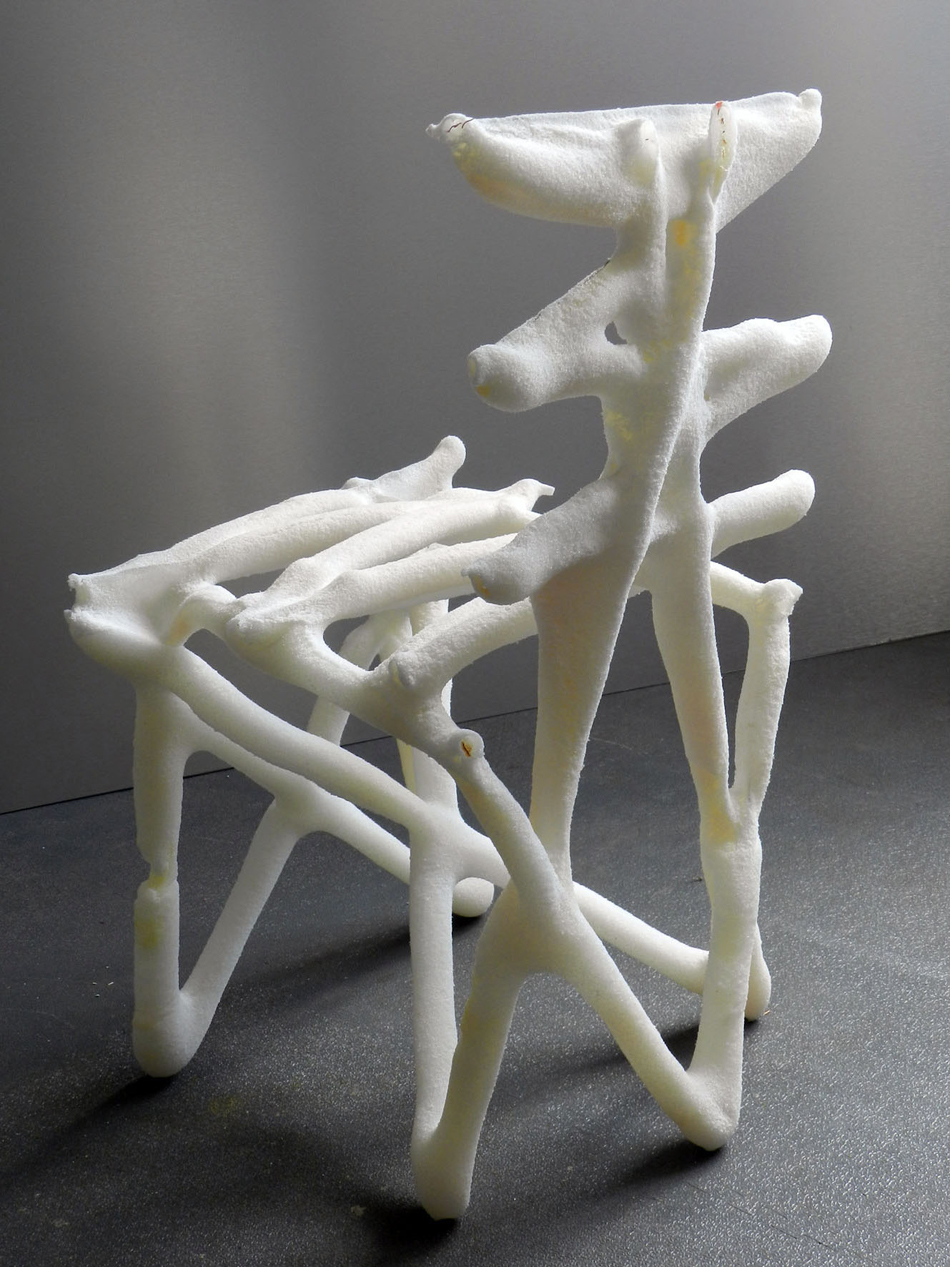 the production process uses thermoplastic and heat to create unique furniture pieces without the use of molds
elettroshock employs plastic in its primary state to create an unprecedented series of chairs, tables and lamps, without the use of industrial molds. in his experimentation, the italian designer created scale models with cores of thin metal wire which were placed in containers of thermoplastic powder, granules or liquid. once immersed, he sent a controlled discharge of electric current through the metal filament, with the resulting heat encouraging the polymer medium to aggregate around the metal frame. through these initial tests, adami conducted several iterations and progressive refinements of the parameters involved (such as powder particle size, metal wire thickness, core configuration, current voltage, melting time), polishing up the operation and equipping himself in such a way that he could create real scale objects.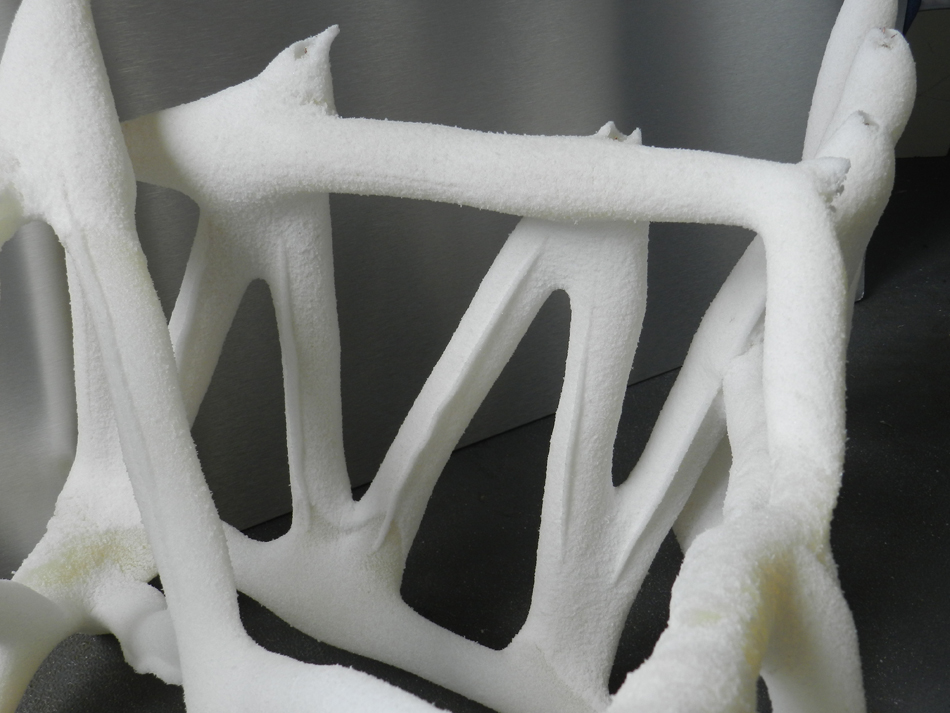 detail of how the thermoplastic powder aggregates round the metal core as a result of electric currents
through elettroshock, adami challenges ordinary approaches to manufacturing, that while using a method of serial production, is able to create one-off pieces. serial in the sense that the procedures employed are defined by precise and repeatable sequences; but one-off in that his technique leaves room, by fault of its nature, to many possibilities of bespoke shapes, volumes, finishings, as well as the plastic material with which the objects are made. it is through the development and construction of a custom current transformer, that adami was able to perfect the preparation of the metal core and thus along the way, discovering its expressive potential — with each piece brought to life, monolithic archetypes of a new generation of furniture and real 3D sketches are crystallized in space, with unexpected structural strength.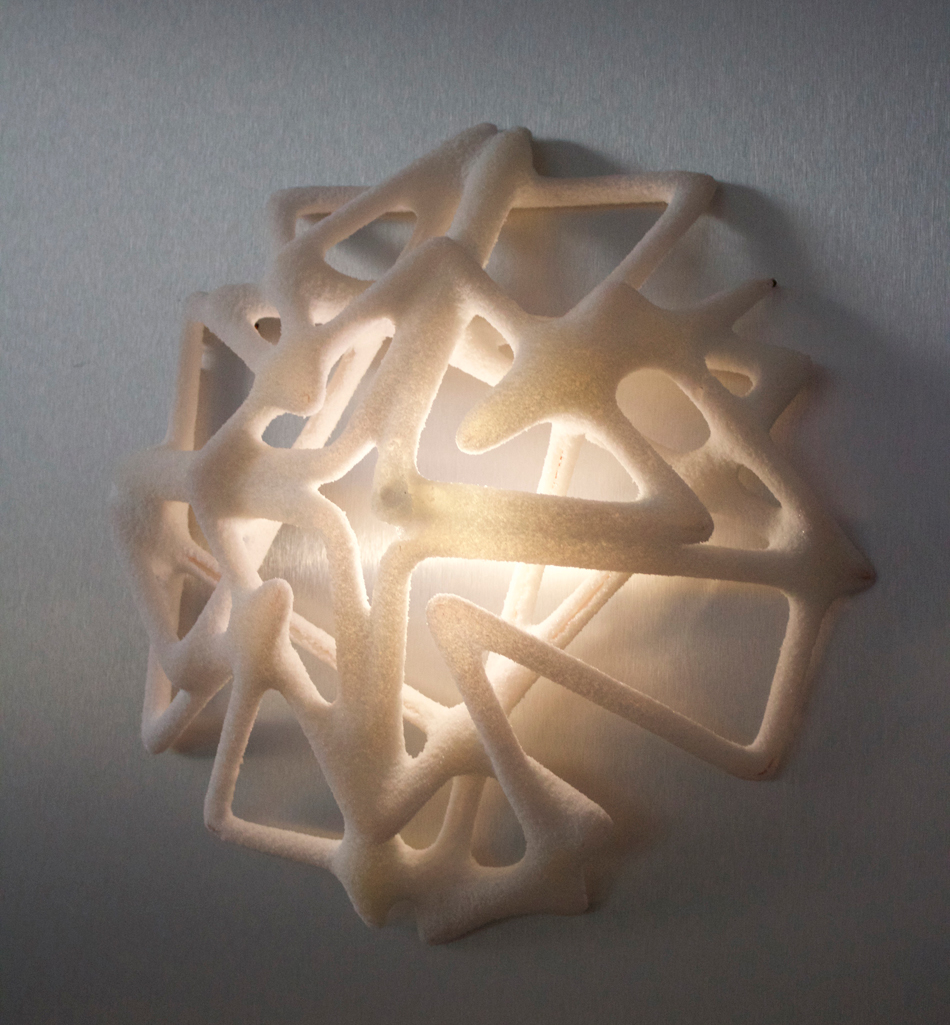 through the elettroshock process adami is able to create serial, yet one-off furniture pieces
with elettroshock, adami undermines the contemporary system of objects, based on mass production, to propose a neo-radical vision of fabrication.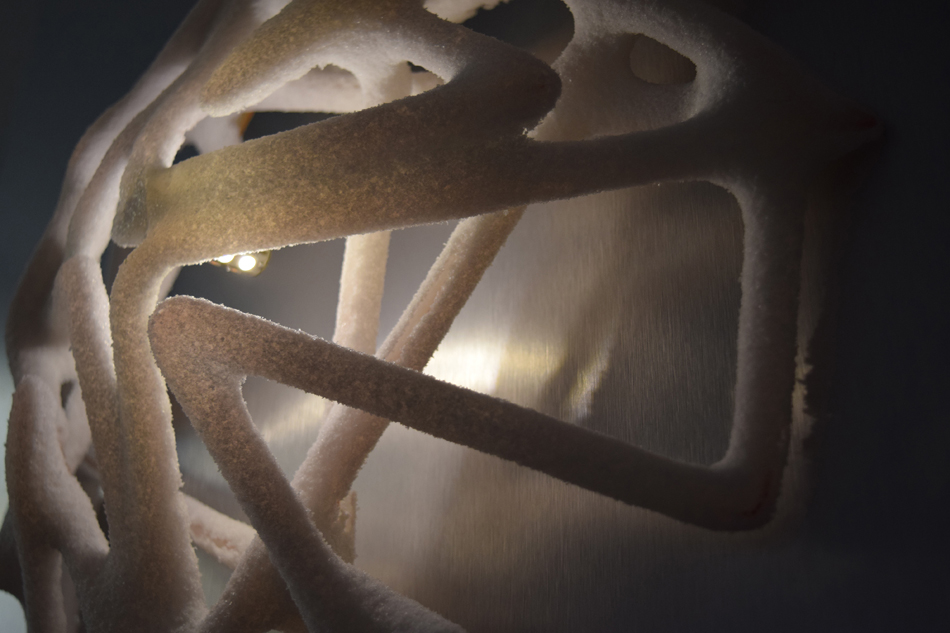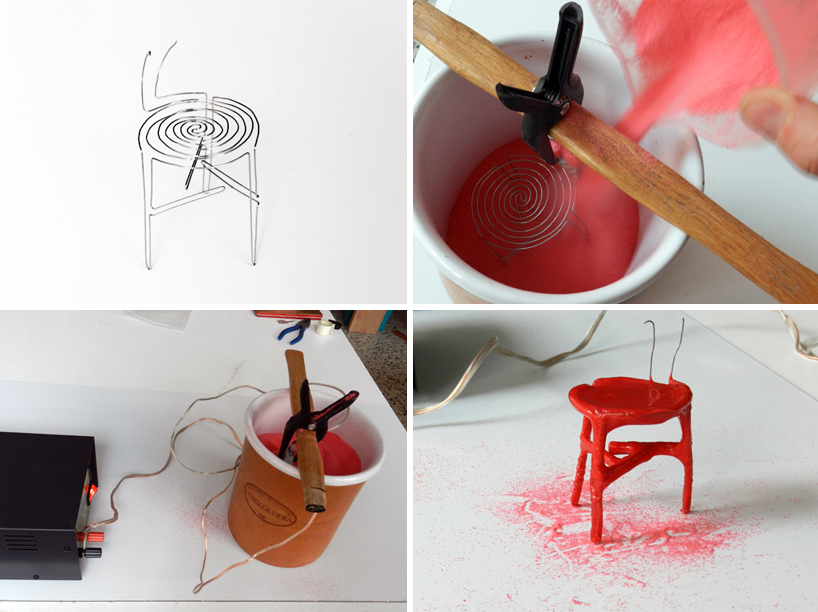 during initial tests, adami conducted several iterations and progressive refinements of the parameters involved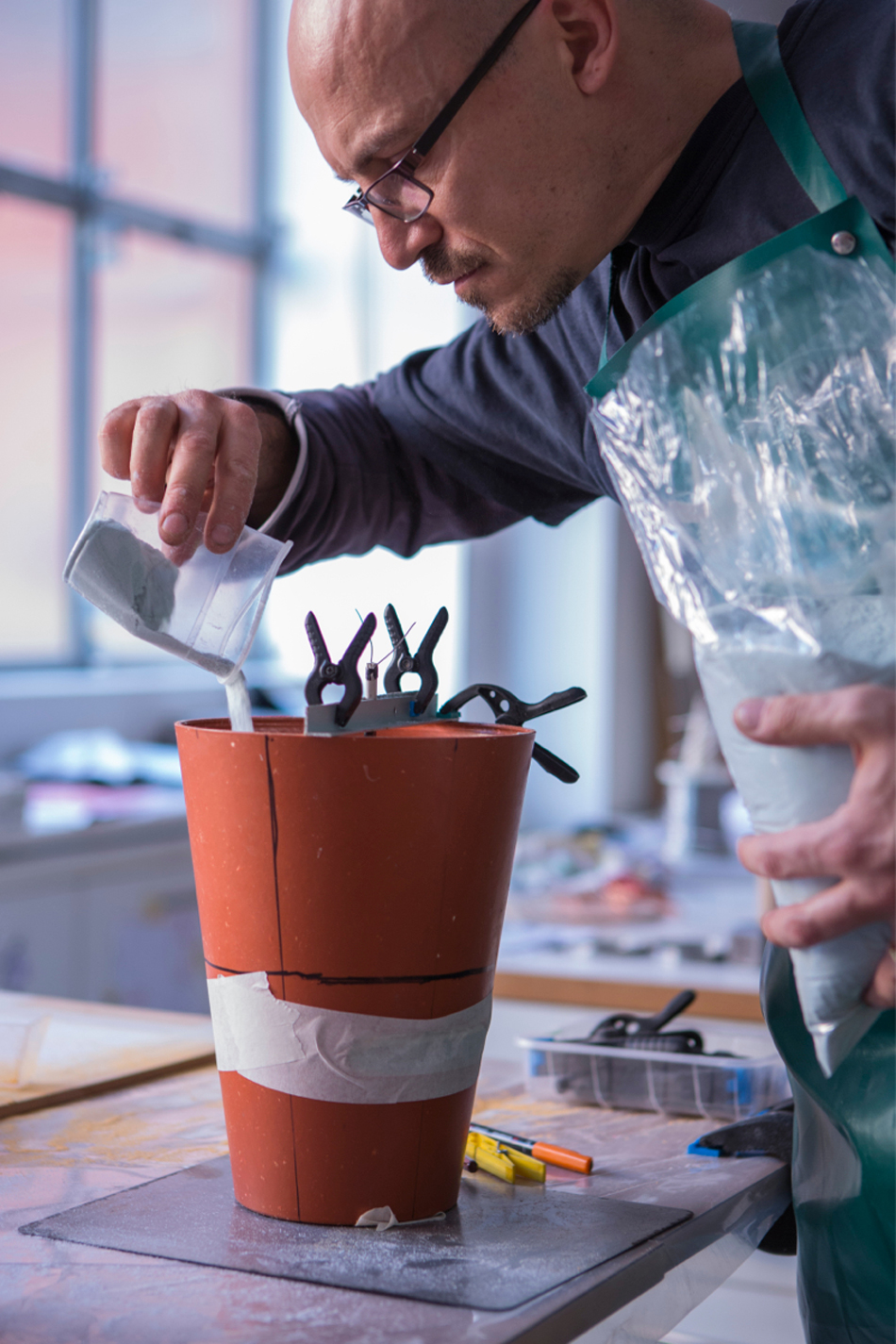 adami testing out the various parameters involved in the process including wire thickness and powder particle size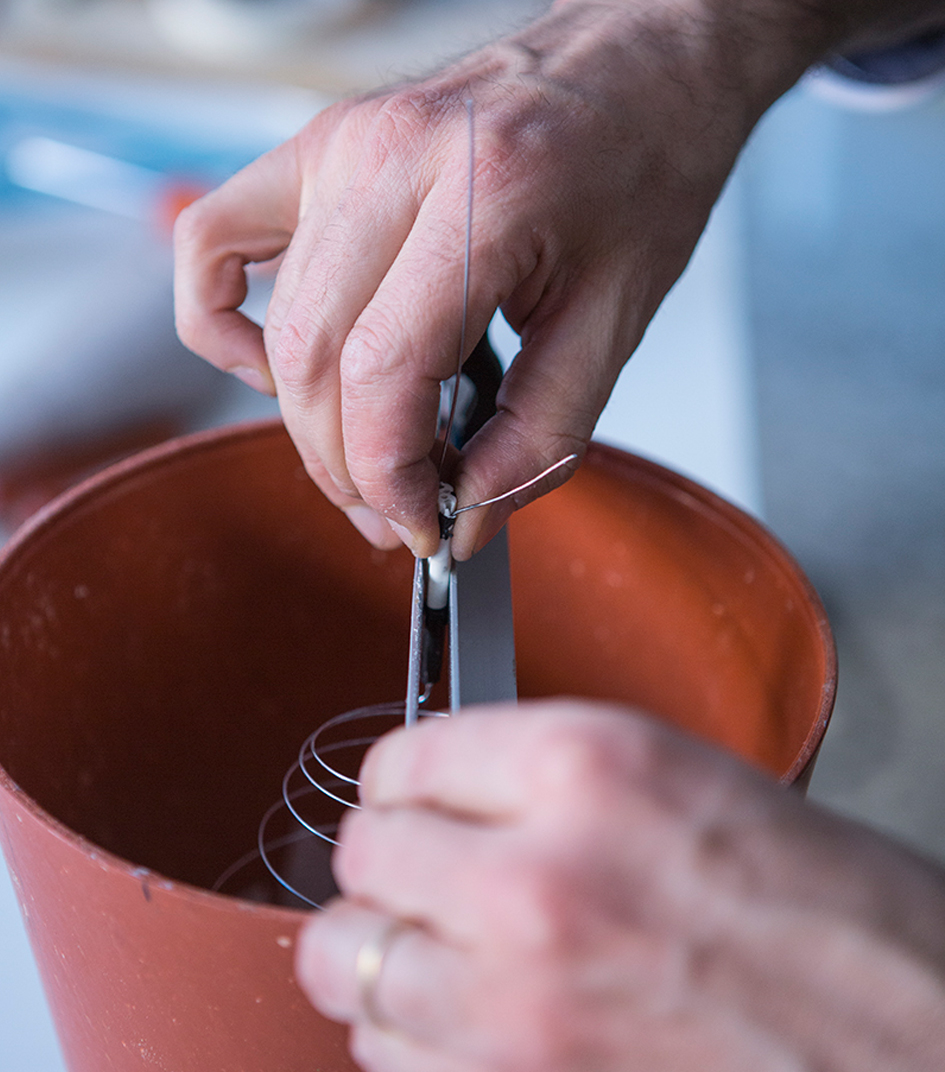 adami prepares a wire core to be immersed in thermoplastic granules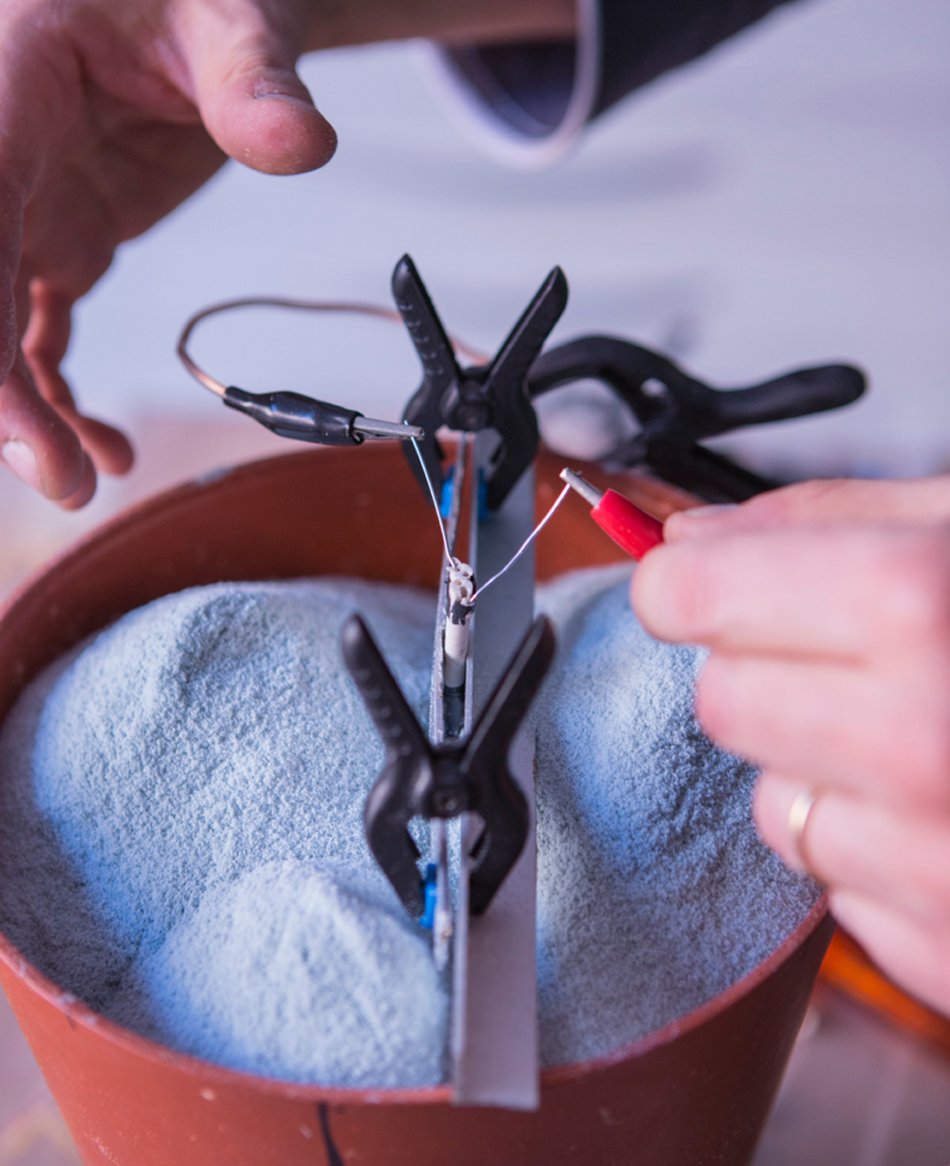 the point when a metal core is surrounded by thermoplastic powder and an electric current is sent through it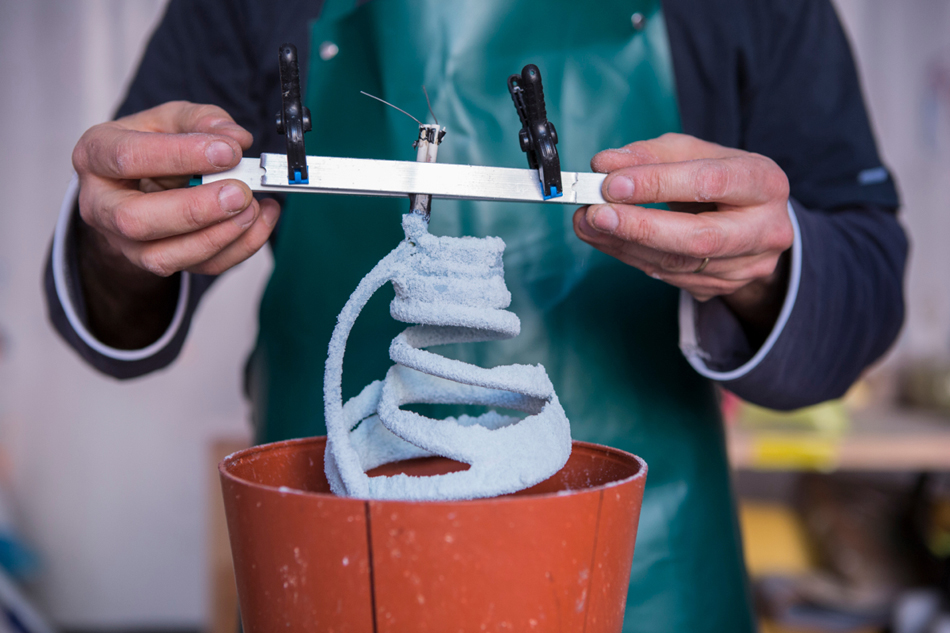 retrieving the metal core from the container, resulting in an expressive form that could be used as a lampshade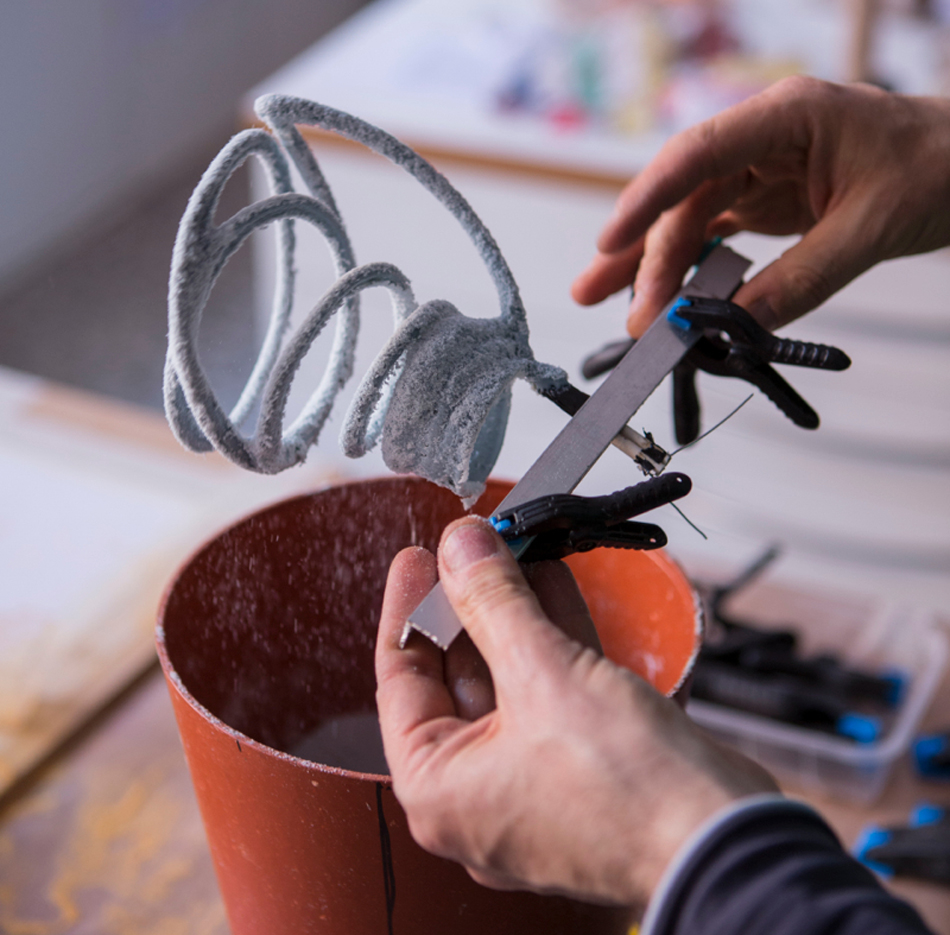 detail
sep 11, 2013
sep 11, 2013
jan 26, 2013
jan 26, 2013
a diverse digital database that acts as a valuable guide in gaining insight and information about a product directly from the manufacturer, and serves as a rich reference point in developing a project or scheme.