apr 14, 2011
matali crasset: dip in space with HEAD genève
'dip in space' installation view image © designboom
in a series of workshops led by french designer matali crasset and curator alexandra midal at the geneva university of art and design (HEAD – genève), the 'dip in space' exhibition presented at milan design week 2011, brings together students of the institution's masters in design – spaces and communication, masters in media design and the bachelors in fashion design and interior architecture / space design programs.
image © designboom
the installation is divided into two worlds: the first being that of a glowing red magma set above the platform representing the mind of the designer in fulferment, and the second inviting visitors to experiment in a fun and convivial way, to produce new forms – the concept behind the exhibition is to offer individuals a new experience of creating and standardizing space.
three wells of wax are situated within the exhibition space image © designboom
the scene of the show features a sloping floor, in which containers of wax are situated below. each of these three wells offer a pulley system in which visitors are asked to participate in the exhibition, invited to dip supports into the wax-filled containers from which they withdraw the objects, each one resulting in a unique form. these pieces are then reassembled in situ, as a means of constituting a collective work that is a constantly changing quasi-organic space.
image © designboom
over time, the space will change with the walls and objects eventually blending with one another, a metamorphosing environment illustrating how design is a place for individual, participatory and democratic inventiveness.
visitors interacting with the installation image © designboom
looking into the well image © designboom
pulley systems allow visitors to dip and retract objects in and out of the wells of wax image © designboom
some of the dipped objects drying image © designboom
installation view image © designboom
the 'finished' objects are hung in situ with others waiting to be dipped image © designboom
ceiling view image © designboom
image © designboom
image © designboom
visitors are invited to linger image © designboom
image © designboom
image © designboom
'dip in space' image © designboom
matali crasset portrait © designboom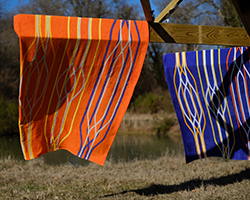 may 30, 2017
may 30, 2017
jul 02, 2016
jul 02, 2016
jun 02, 2016
jun 02, 2016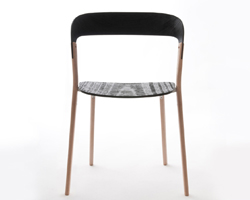 apr 07, 2012
apr 07, 2012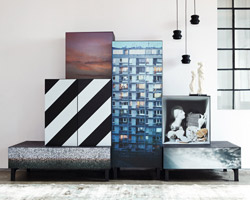 mar 21, 2012
mar 21, 2012
jul 16, 2011
jul 16, 2011