apr 13, 2012
matali crasset: sweet talk and dream for campeggi
matali crasset: sweet talk and dream for campeggi
'sweet talk and dream' is a soft surface which functions as a place for talking, relaxing, reading and writing with an incorporated table. conceived by french designer matali crasset, the piece is a continuation of her collaboration with italian furniture company campeggi, and the exploration of multi-purpose furniture as seen with the 'dynamic life' sofa/lounger/ recliner she previously developed for the brand.
a foldable pad which offers modularity, flexibility and adaptability, 'sweet talk and dream' has the ability to transform from a seating unit to a lounger or bed via sections which can be folded according to your needs. slots along one side of the unit accommodate a small table.
the soft pad partially open
'sweet talk and dream' fully extended
the soft surface can be used as a seating unit or lounger…
or as a bed.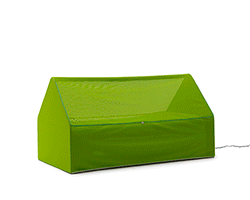 apr 16, 2016
apr 16, 2016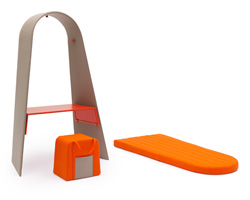 apr 08, 2014
apr 08, 2014
apr 15, 2013
apr 15, 2013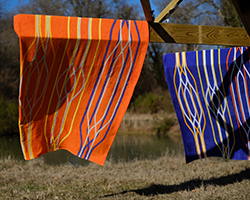 may 30, 2017
may 30, 2017
jul 02, 2016
jul 02, 2016
jun 02, 2016
jun 02, 2016
mar 08, 2013
mar 08, 2013
jul 18, 2012
jul 18, 2012
jul 17, 2012
jul 17, 2012