sep 14, 2009
mathieu lehanneur: andrea air purifier now available
mathieu lehanneur: andrea air purifier now available image courtesy of véronique huyghe
designed by mathieu lehanneur and david edwards of harvard university, andrea is an air purifier which uses indoor plants to filter air. originally known as bel air, the design has gone through a number of tests in order to make it available to consumers with updated features. it is said that the air we breathe in the places where we live and work can often be 5 to 10 times more noxious than walking on the street, along with the dangerous chemicals found in commonly used household products.
air is filtered through the leaves and roots of the plant housed inside
'andrea' is a response to counter our domestic pollution, by putting a green lung with enhanced capacities to filter the air and capture toxic particles into our homes. it enables the de-pollution of indoor air through the leaves and roots of the plant which is housed inside the unit. the best performing plants are those which are actually quite common, including spath or peace lily, red-edged dragon tree, spider plant and aloe vera.
'andrea' will be on show as part of brussels design september from september 18th to october 2nd at designed in brussels. 'andrea' will be available in shops starting in october.
common plants often give the best result
aloe vera plant housed inside 'andrea'
technical diagram of how 'andrea' works
below are some images of the air purifying unit's development
oct 02, 2009
oct 02, 2009
sep 28, 2009
sep 28, 2009
sep 17, 2009
sep 17, 2009
sep 15, 2009
sep 15, 2009
sep 14, 2009
sep 14, 2009
sep 10, 2009
sep 10, 2009
may 07, 2017
may 07, 2017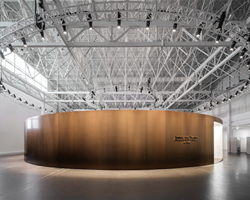 nov 09, 2016
nov 09, 2016
oct 28, 2016
oct 28, 2016