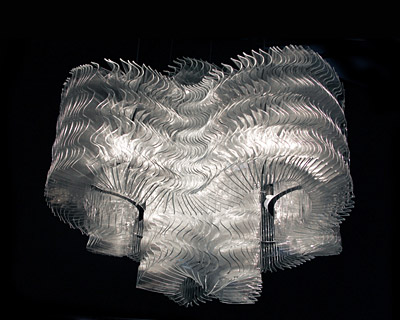 apr 12, 2013
maurizio galante: plisse cloud for lasvit
'plisse cloud' chandelier by maurizio galante for lasvitimage © designboom
drawing on his background in fashion, maurizio galante has translated the elements of couture and the softness of fabric — the way it ripples and folds–into 'plisse cloud', a collection of chandeliers and a room divider for lasvit. the name indicates the designer's use of the plissé puckered technique applied in treating various fabrics, in which he has translated this way of pleating textiles to glass. the individual transparent elements are arranged to rotate around a central axis, the material exhibiting a wave motif to form the organic structures. the family of three pieces is being featured in the 'lasvit constellation' exhibition in milan's zona tortona area as part of the fuori salone programme of milan design week 2013.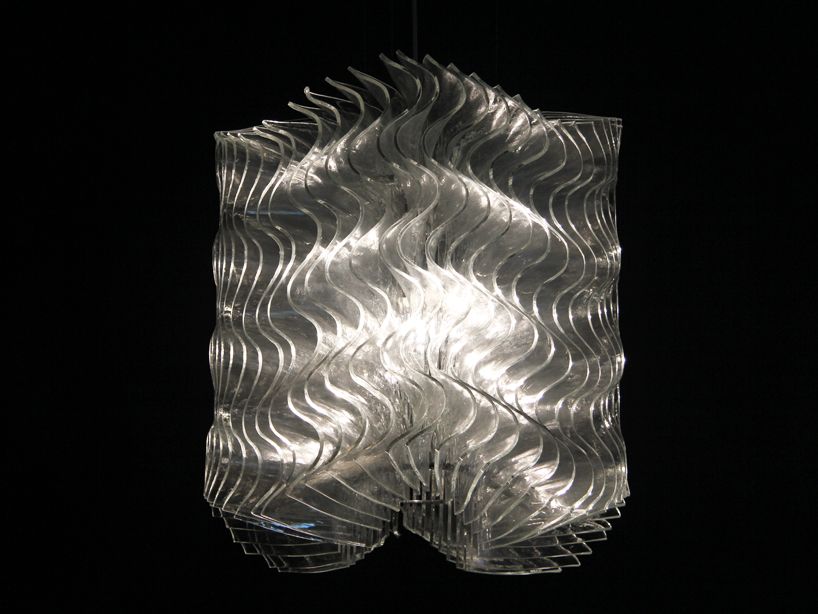 the individual glass elements which make up each chandelier express the plissé finish seen in fabricimage © designboom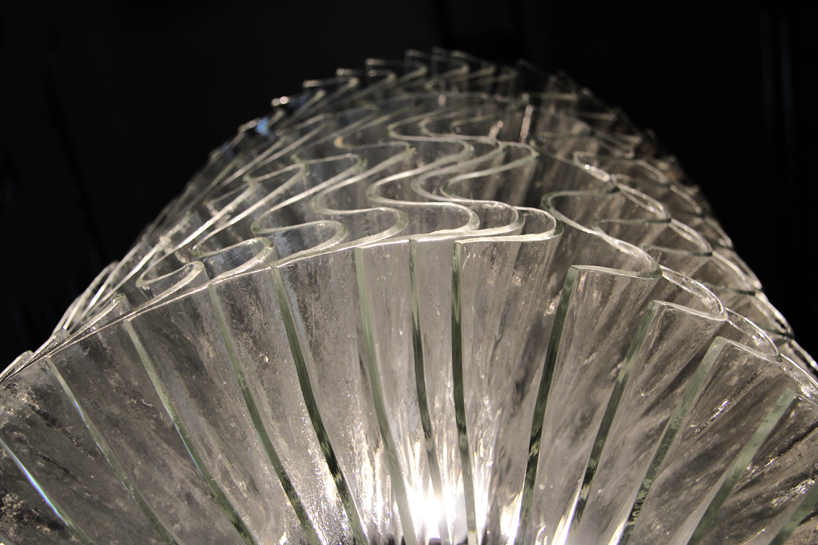 detail of how the glass pieces are arrangedimage © designboom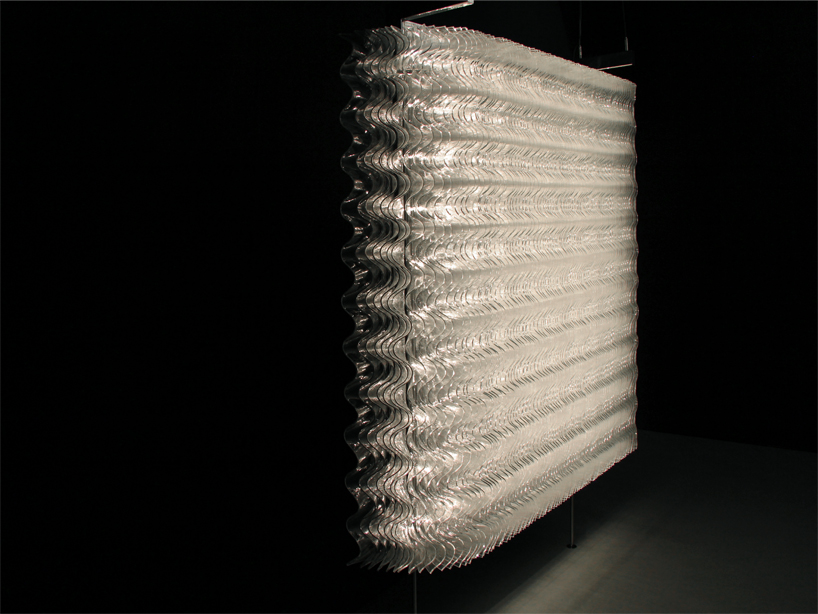 'plisse cloud' room dividerimage © designboom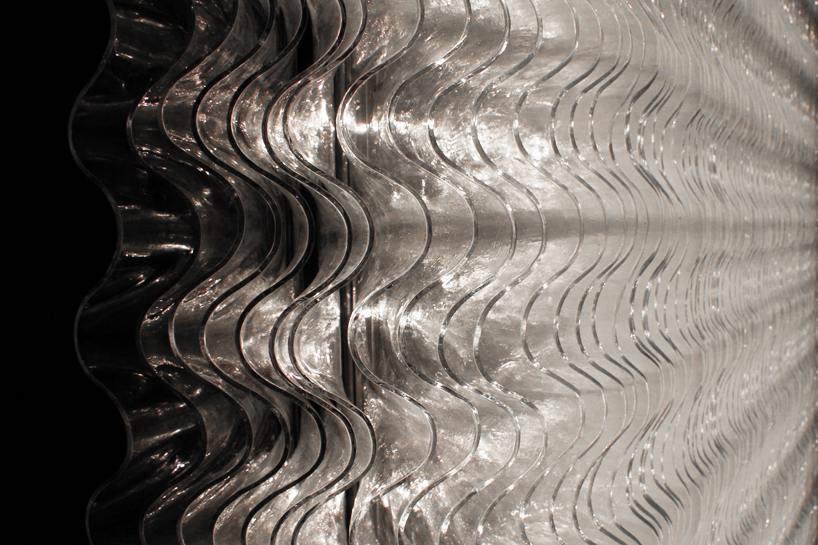 detail of the glass's wave motifimage © designboom
maurizio galanteportrait © designboom
designboom visited the czech glass company's headquarters in nový bor where we had a sneak peak of the final development stages of lasvit's 2013 collection, including galante's 'plisse cloud'. stay tuned for more of our behind-the-scenes coverage!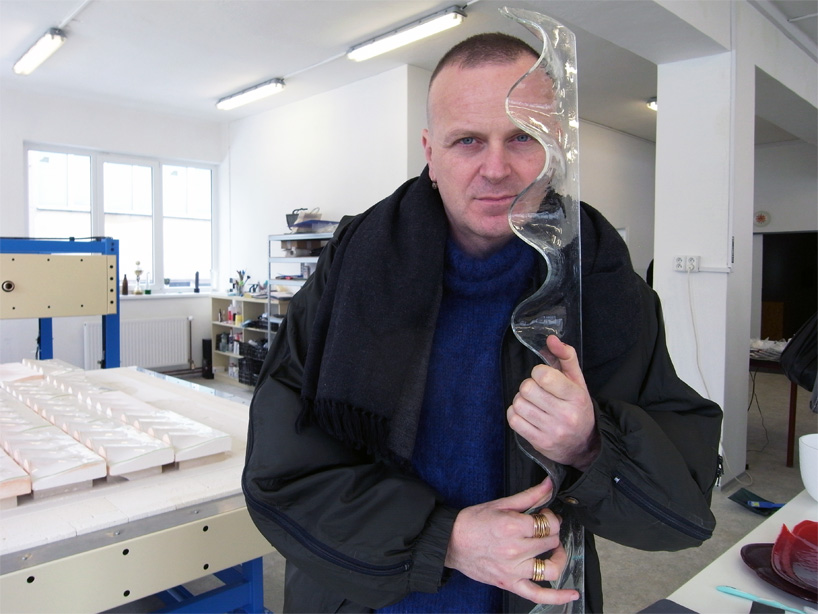 maurizio galante with a single glass element featuring the plissé wave motif portrait © designboom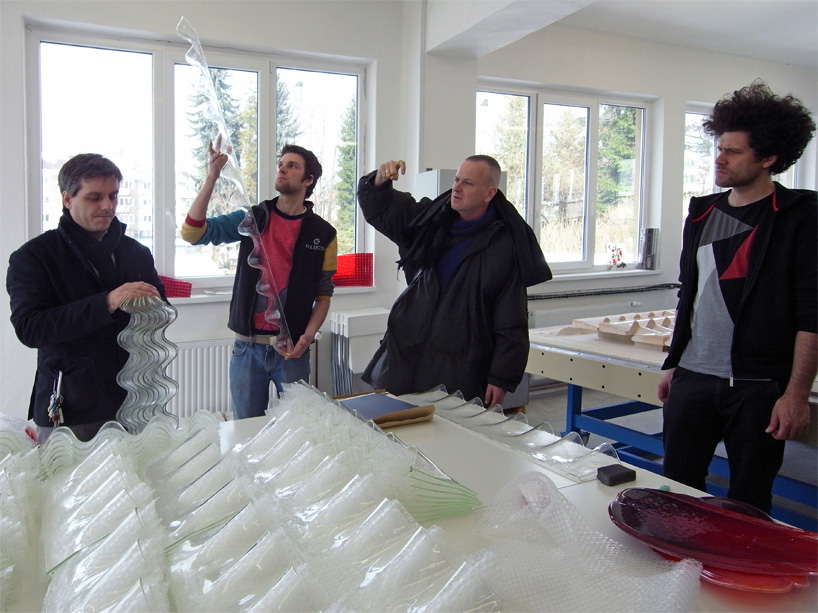 maurizio galante with the lasvit team at the glass compnay's headquarters and right maxim velcovsky, art director of lasvit (far right)image © designboom
the french fashion designer arranging the glass elementsimage © designboom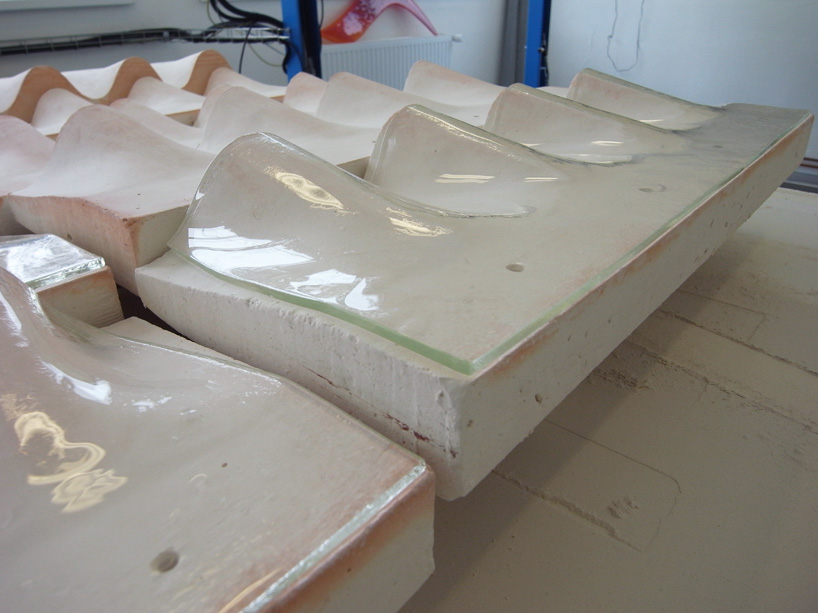 the molds used to create the waving glass formsimage © designboom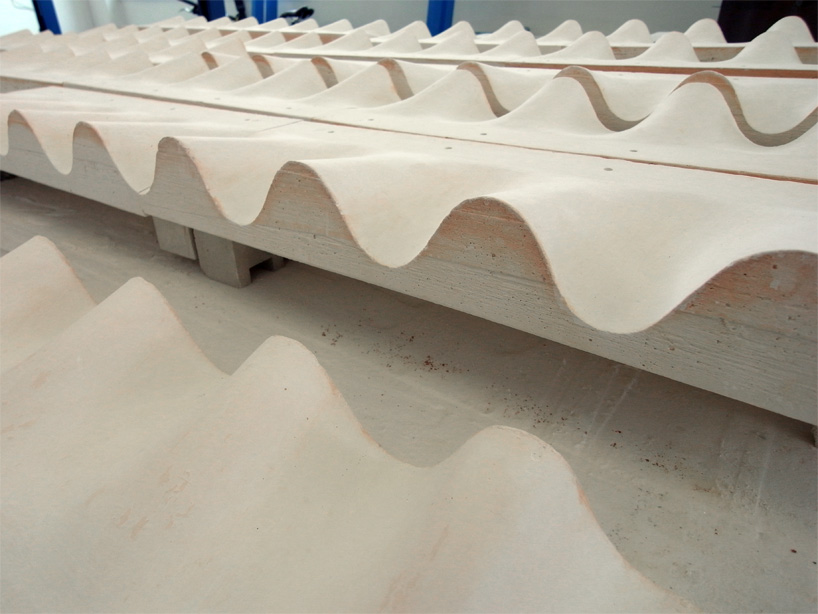 general view of the lengthy mouldsimage © designboom
glass pieces ready to be usedimage © designboom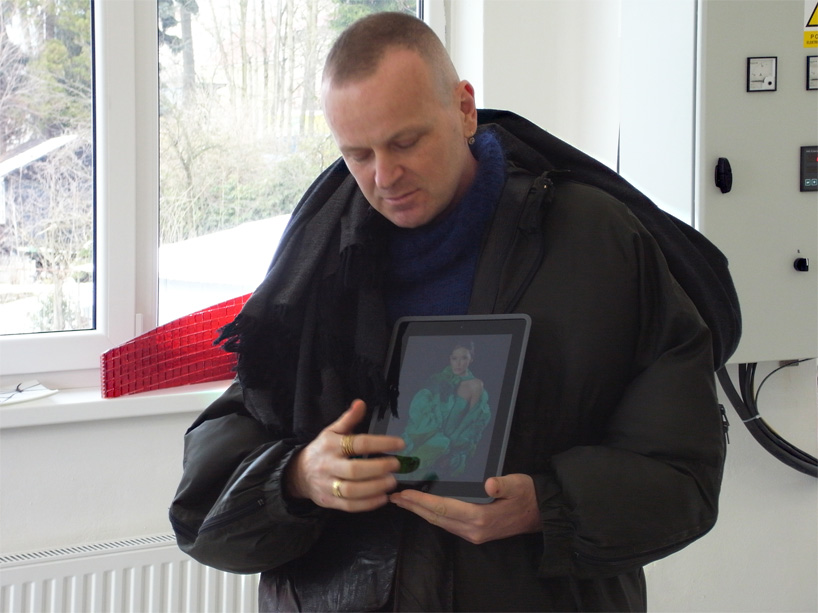 maurizio galante showing designboom visuals which have influenced his designs for lasvitimage © designboom
some of maurizio galante's fashion designs which were influences for the 'plisse cloud' collection
drawings of one of the 'plisse cloud' chandelier configurations
LASVIT
(23 articles)
jun 02, 2017
jun 02, 2017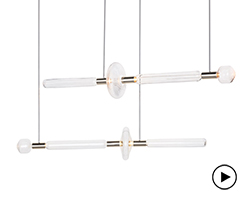 jun 01, 2017
jun 01, 2017
may 27, 2017
may 27, 2017
jan 09, 2013
jan 09, 2013
feb 24, 2012
feb 24, 2012
jan 13, 2012
jan 13, 2012
dec 01, 2013
dec 01, 2013
aug 02, 2013
aug 02, 2013
jul 11, 2013
jul 11, 2013