michael young exhibition at grand hornu is al(l) about aluminium
(above)'MY20′ moke by michael young, 2013
image © michael young ltd.
al(l) – projects in aluminum by michael young
grand hornu, belgium
january 31 – may 29, 2016
british born michael young has become well-known for his design approach that expresses a pared down aesthetic, without compromising the particular materials which he employs. since 1993, the sophisticated minimalist has built a name for himself, most notably for his interest in industrial manufacturing and use of pioneering technology to create furniture and products that highlight both what they are made from, and the methods used to realize them. because of this passion, young became enamored by the momentum of production and innovation in asia. so, thirteen years after establishing his studio in the UK, he made the decision to move to hong kong — quickly becoming one of the most exciting and innovative design studios operating on the continent soon after his arrival. young's work captures ties between the local industry and design scene, exemplifying the skills of asia's industrial innovation. seamlessly blending east and west, his practice transcends design by employing some of the highest and most innovative manufacturing skills available. one of his preferred mediums which he has used extensively — combining it with his talent to create both mass produced and limited editions — is aluminium.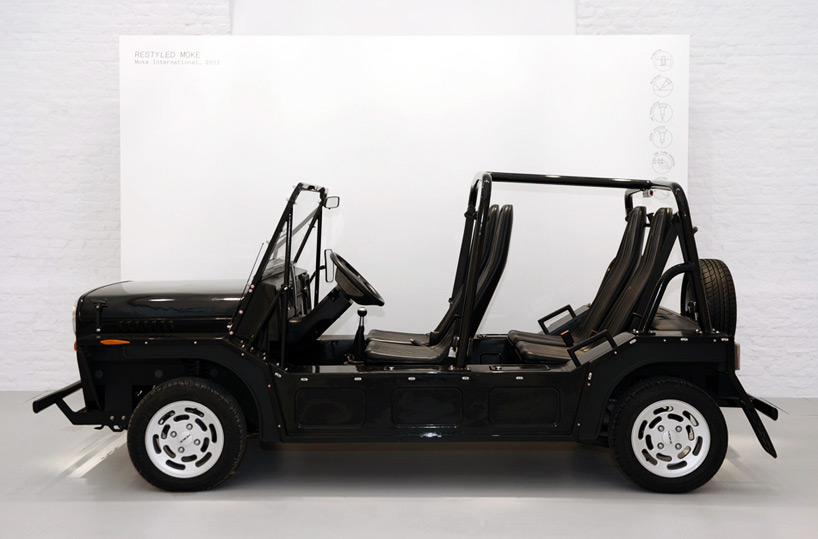 'moke' car for moke international, 2013
image courtesy of david marchal
see more about this project on designboom here
the comprehensive exhibition 'al(l) – projects in aluminum by michael young' at grand hornu in belgium, puts michael young's extensive portfolio of aluminum works in the spotlight. curated by maria cristina didero, the show focuses on young's relationship with the special material, illustrated through a diverse range of objects — from lighting to furniture to transportation. with experimenting being a crucial aspect in his practice, 'al(l)' explores how young harnesses the potential of aluminium — its flexibility, lightness, solidity and particular aesthetic — to realize unique projects, with a special twist.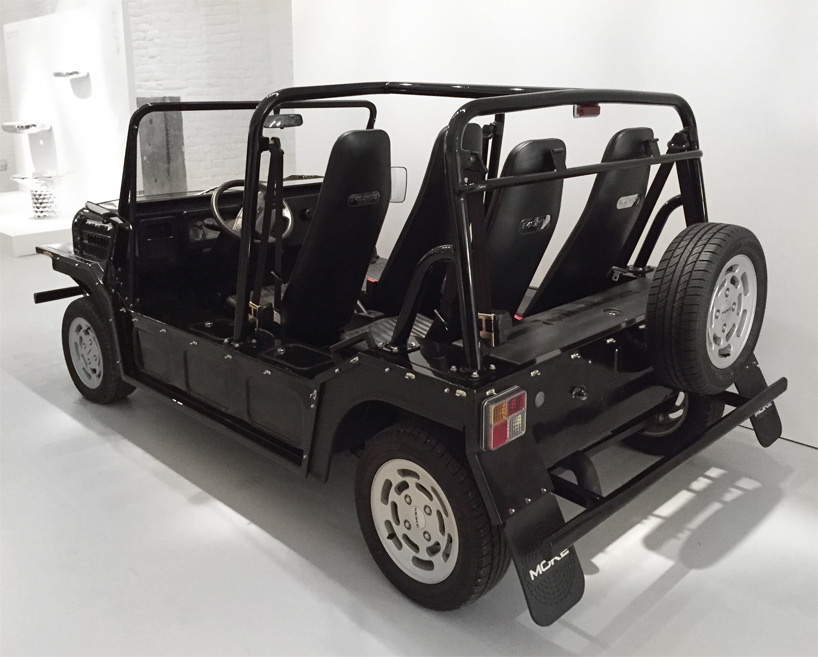 a 1.1 scale model of the 'moke' car is on show as part of the 'al(l)' exhibition
image © designboom
installed within grand hornu's CID space, the layout and visitor's navigation through 'al(l)' has been strongly influenced by the architecture of the gallery itself. more than 20 of young's works are positioned throughout the CID's long corridor-like plan. each of the 12 niches that define the interior contain a specific project that uses aluminium in some way. among these are: a selection of young's 'oxygen' chairs — a series of sculptural seating objects made using a special set of steel tools created by young himself, in which molten aluminum is injected with high-temperature gas under immense pressure, resulting in rock-like, sedimentary formations; his 'lancaster' stacking chairs, barstools and tables for emeco, representing the company's first foray into component-based design, made from cast aluminum seats and backs, supported by ash wood legs constructed by emeco's partner, an amish factory in lancaster county, pennsylvania, USA; a version of young's award-winning, 'city speed' bike for taiwanese bicycle manufacturer giant bicycle made from aluminum frame parts, characterized by streamlined curves and modern touches; the 'bayer' shelving for EOQ in which he employed aluminum links to join each shelf, expressing an aesthetic fragility with material strength; the very different limited edition 'hex' collection for hedge gallery comprised of tables, shelves and a bathroom sink made from blocks of the highest grad aluminum that is then CNCed over a series of months, each hand-polished to achieve fine line divisions; and a 1.1 black version of a 'moke' car shown in its entirety, with parts that are rendered in aluminum.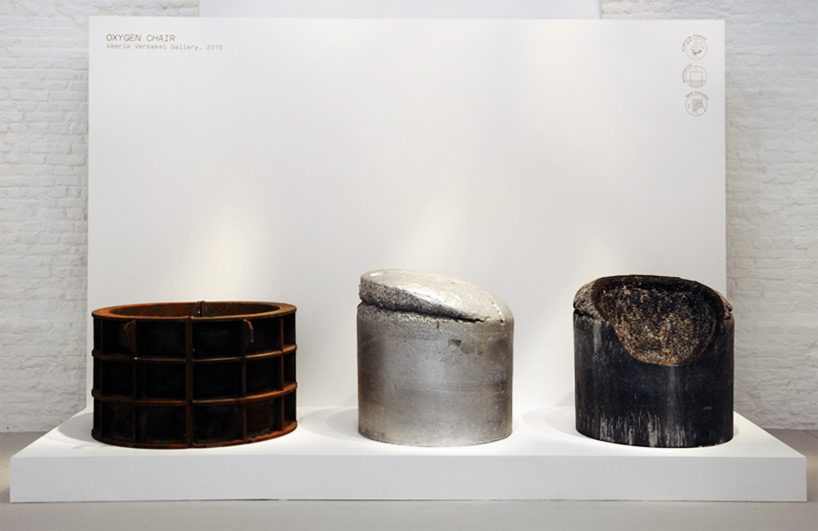 'oxygen' chair for veerle verbakel gallery, 2015
image courtesy of david marchal
see more about this project on designboom here
'al(l)' also presents a special installation that highlights michael young's 'lessthanfive' chair for coalesse. composed entirely of carbon fibre — one of the strongest and lightest materials available in today's world of engineering and design — the 'lessthanfive' chair weighs less than 5 lbs. [2.3 kg] and has the capability to support an unprecedented weight. the robust material allows for a range of colors and bespoke surface applications making it a design that combines materiality with technology that expresses its structural form and 21st century craft. 'the pendulum' is a scenographic device that demonstrates the hidden qualities of carbon fiber which has replaced the attributes of aluminum in modern day factories. this installation specifically highlights the 'lessthanfive' chair's quality of having little weight, but is still functional and ergonomic.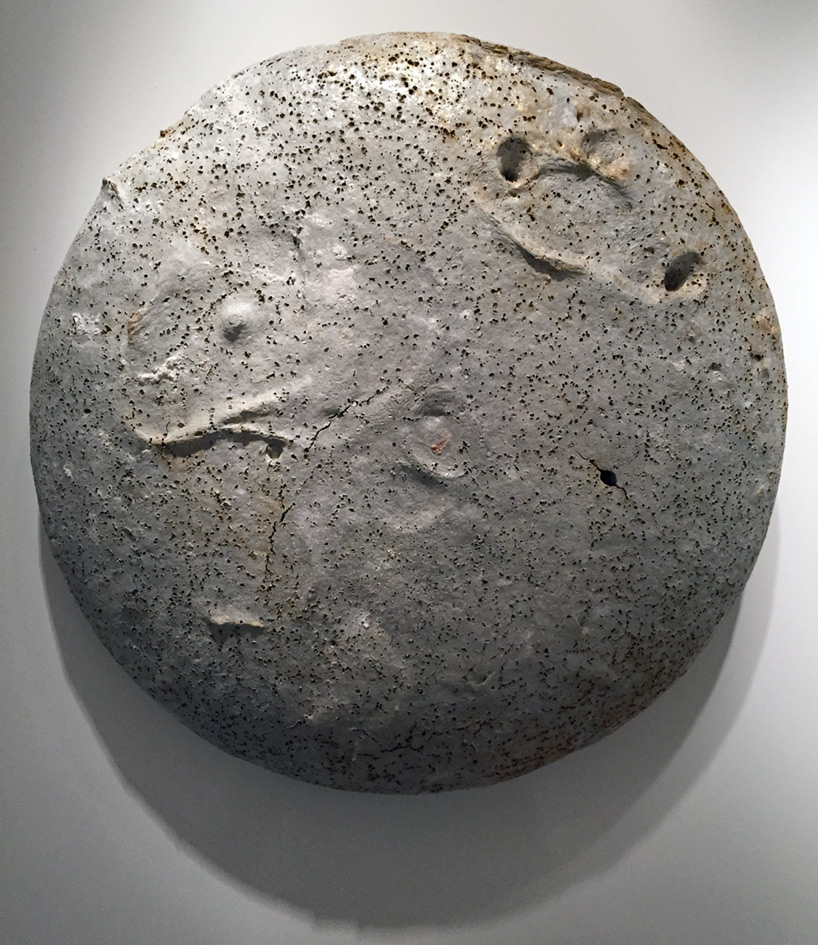 the 'oxygen' chair is made from molten aluminium, injected with high-temperature gas to create rock-like forms
image © designboom
a graphic legend of aluminum shaping processes — from die casting to extrusion, CNC machining to sandblasting — accompany the exhibition. each of the carefully picked projects from michael young's portfolio, indicate which methods and techniques he utilized in the realization of that particular object. these details allow visitors to gain further knowledge into the types of aluminum manufacturing and finishing the british creative has engaged in, painting a more complete picture of what has actually gone into bringing each design to life.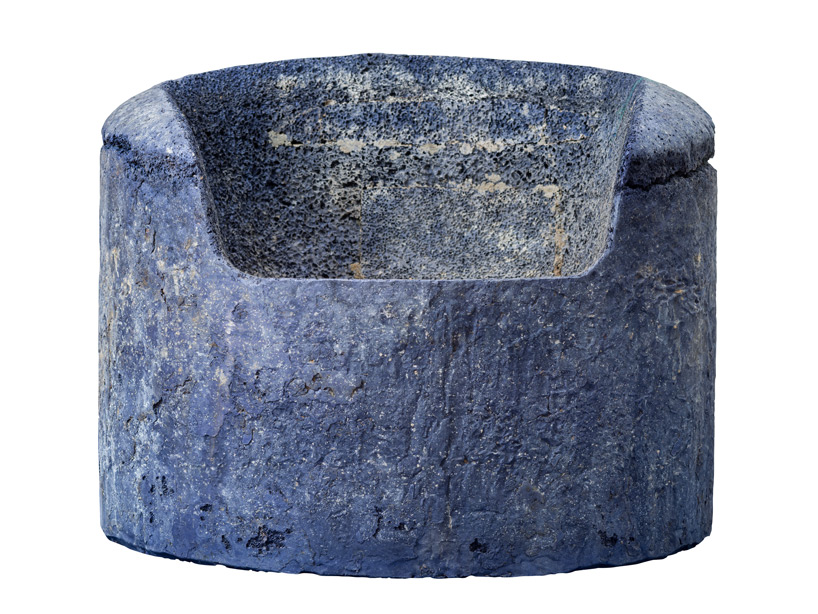 'metal rock' oxygen chair for veerle verbakel gallery
image © michael young ltd.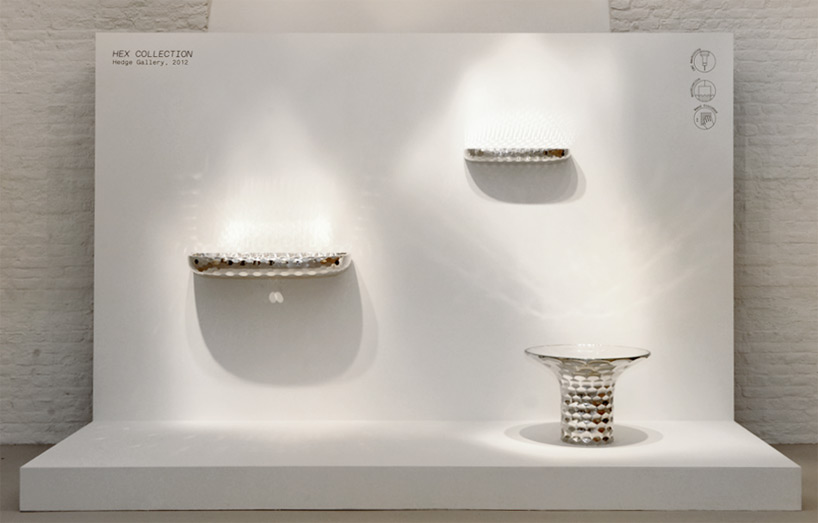 'hex' collection for hedge gallery, 2012
image courtesy of david marchal
co-existing with the works by michael young is a refined selection of historical and contemporary aluminium objects, selected by michael himself and maria cristina didero, that are presented within the crypt of the CID space. remarkable pieces by design and architecture pioneers like jean prouvé charles and ray eames, a lounge chair by marcel breuer, alongside more recent works like ross lovegrove's 'diatom' chair for moroso, julien carretero's 'stencil' table, and barberosgerby's 'olympic torch'. michael young and maria cristina didero have deliberately opted for a number of unusual furniture pieces and objects that collectively trace a parallel history of aluminium. the decision to do so looks at the fact that each designer takes a different approach to materials, thus presenting the exhibition as an occasion to offer many diverse interpretations of one material.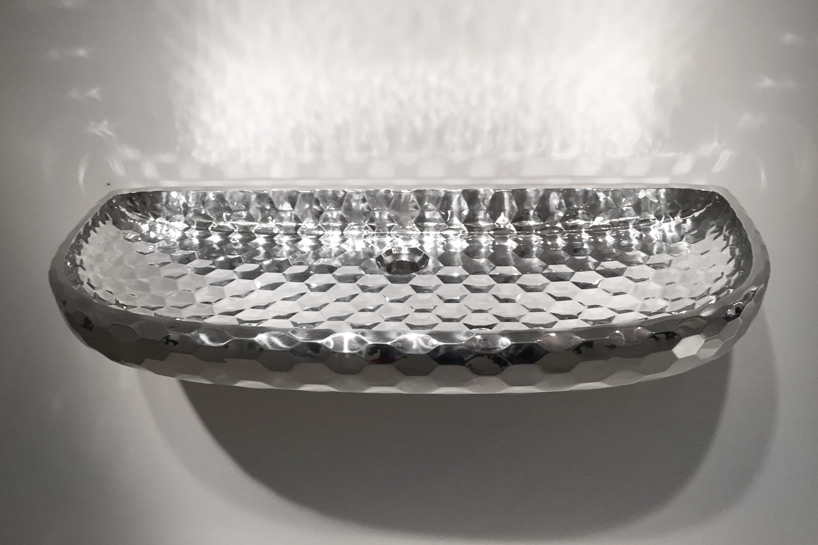 'hex' washbasin
image © designboom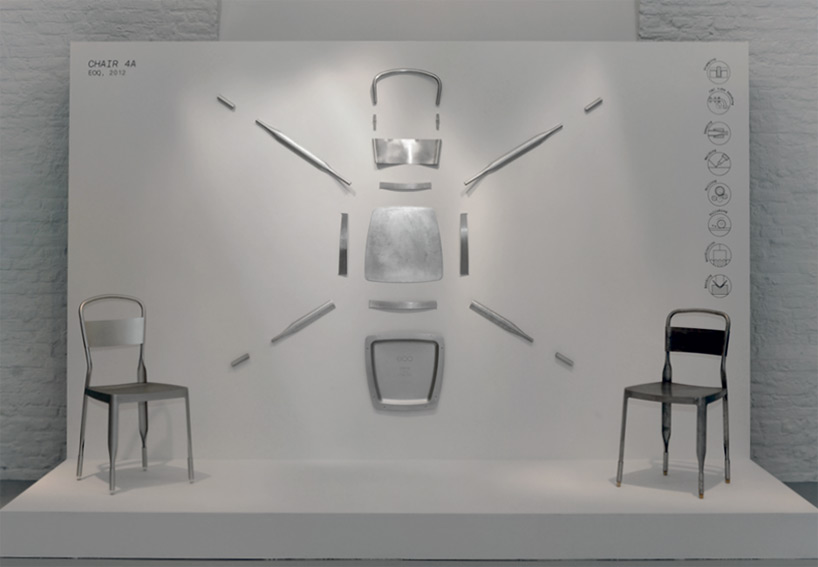 'chair 4a' for EOQ, 2012
image courtesy of david marchal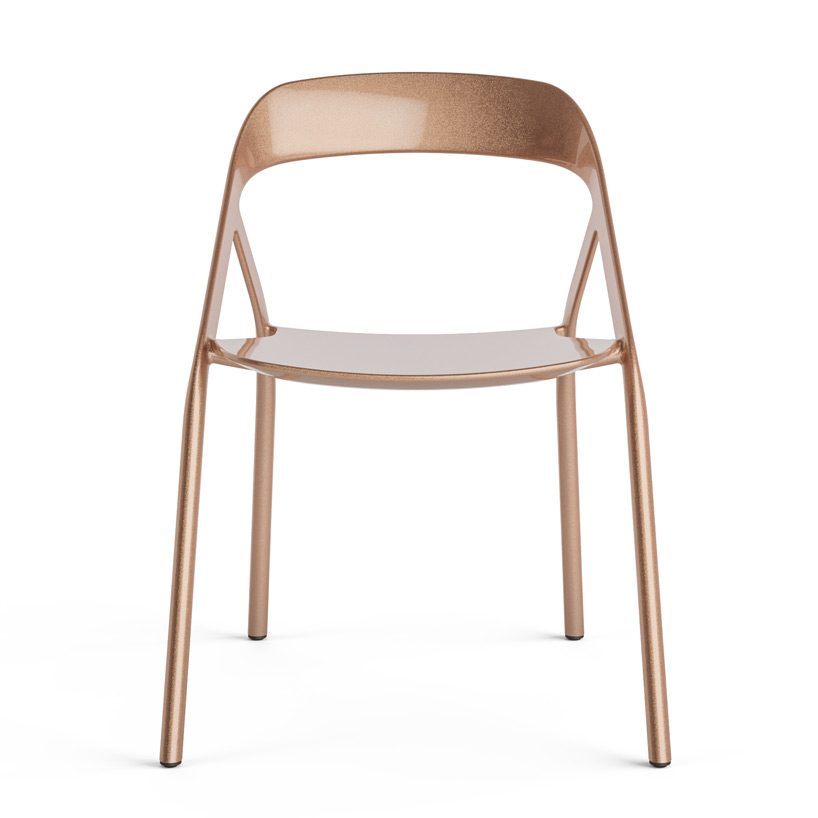 'lessthanfive' chair for coalesse
image © steelcase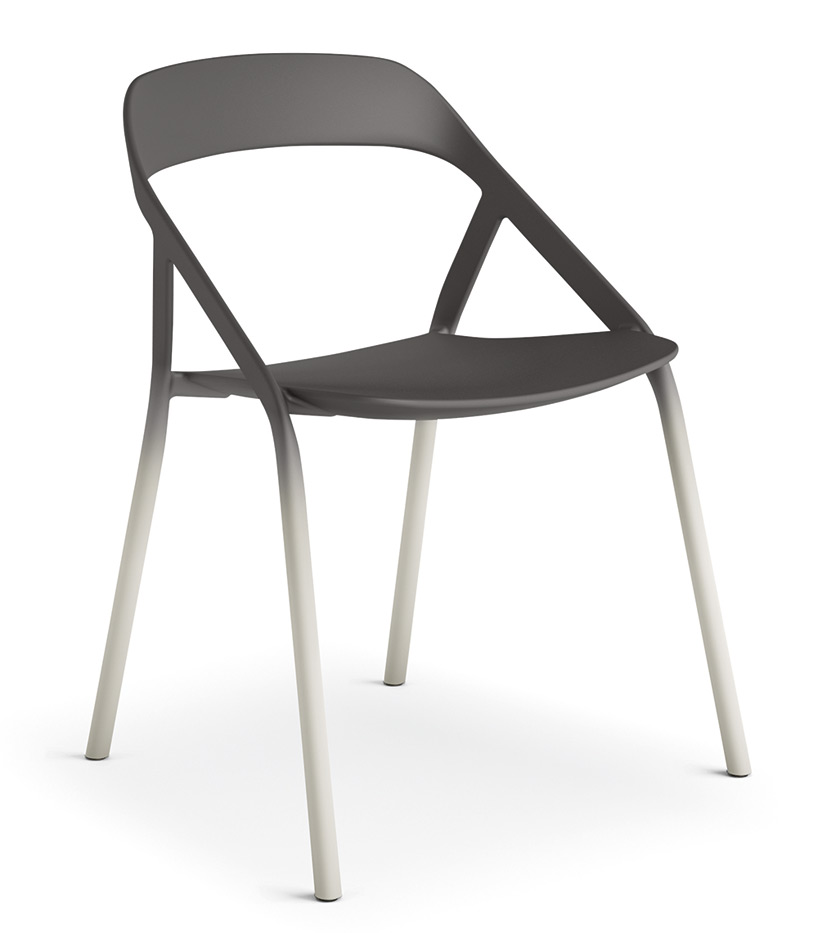 'lessthanfive' chair for coalesse, 2015
image © michael young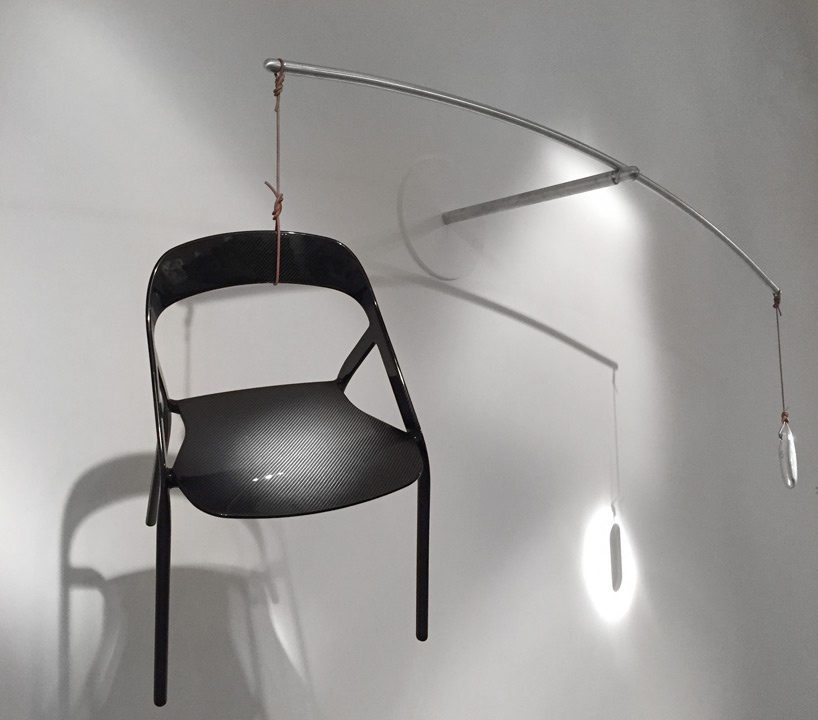 'the pendulum' displays just how light the 'lessthanfive' chair weights
image © designboom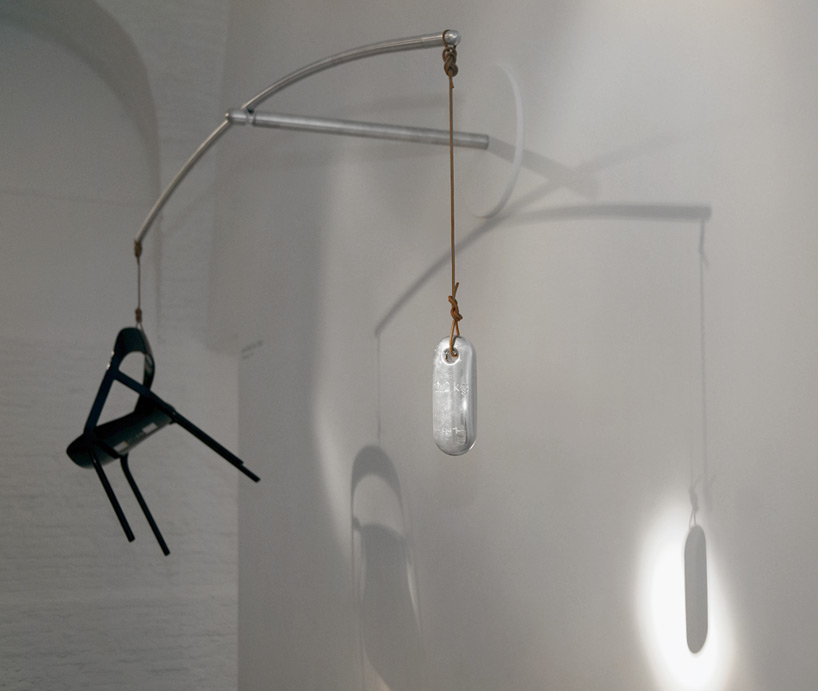 the seating object weighs in at less than 5 lbs. [2.3 kg]
image courtesy of david marchal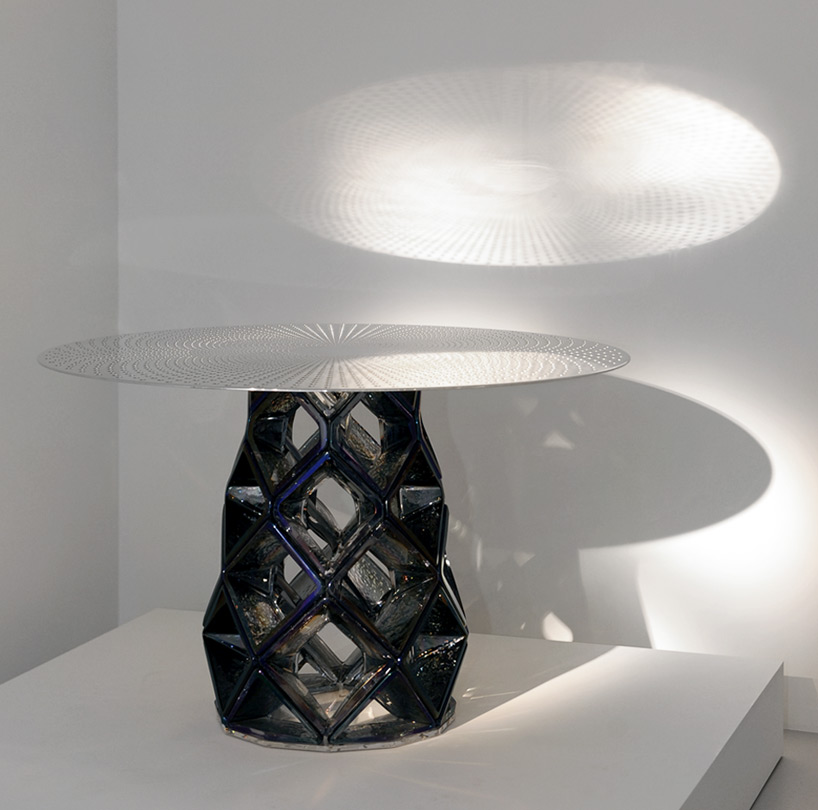 'homune table' for lasvit / light design experience, 2012
image courtesy of david marchal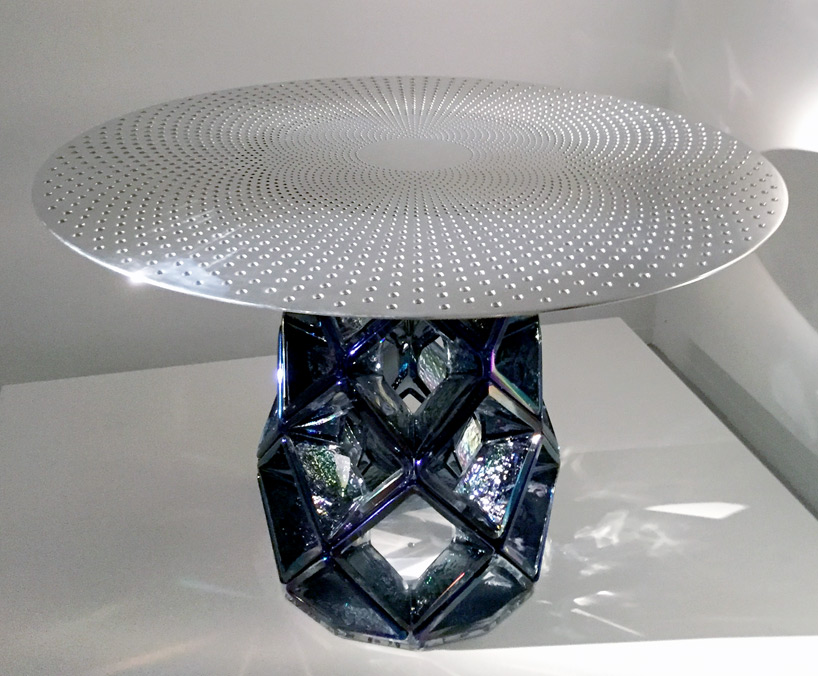 'homune' table for lasvit is made from a hand-blown glass leg in iridescent glass
image © designboom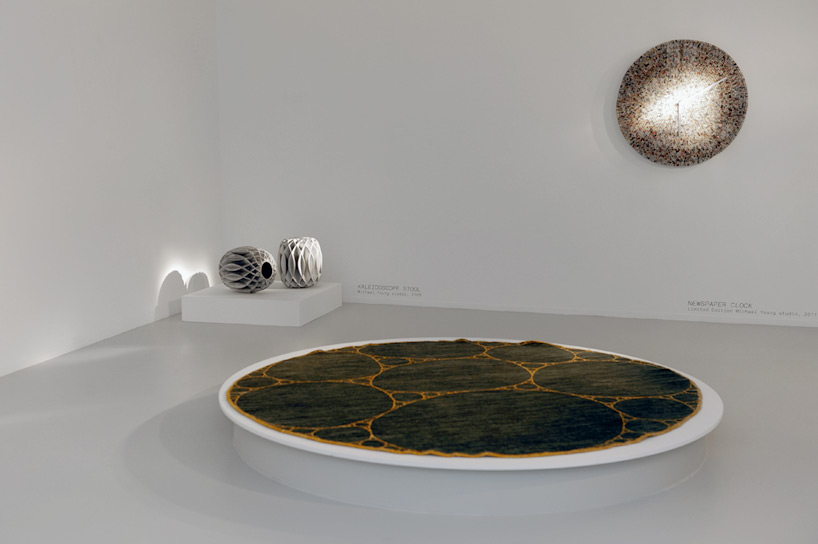 installation view of 'al(l)' exhibition at grand hornu
image courtesy of david marchal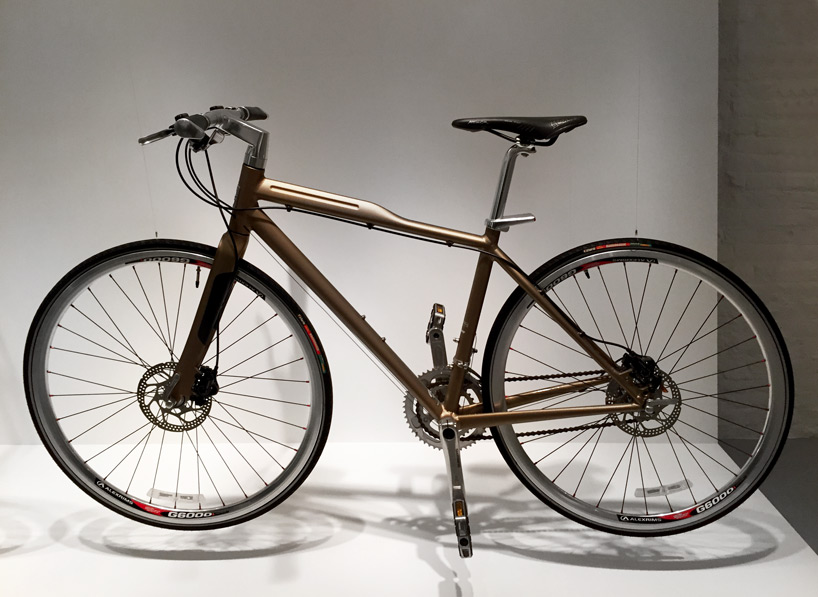 'giant city speed' bicycle, 2006
image © designboom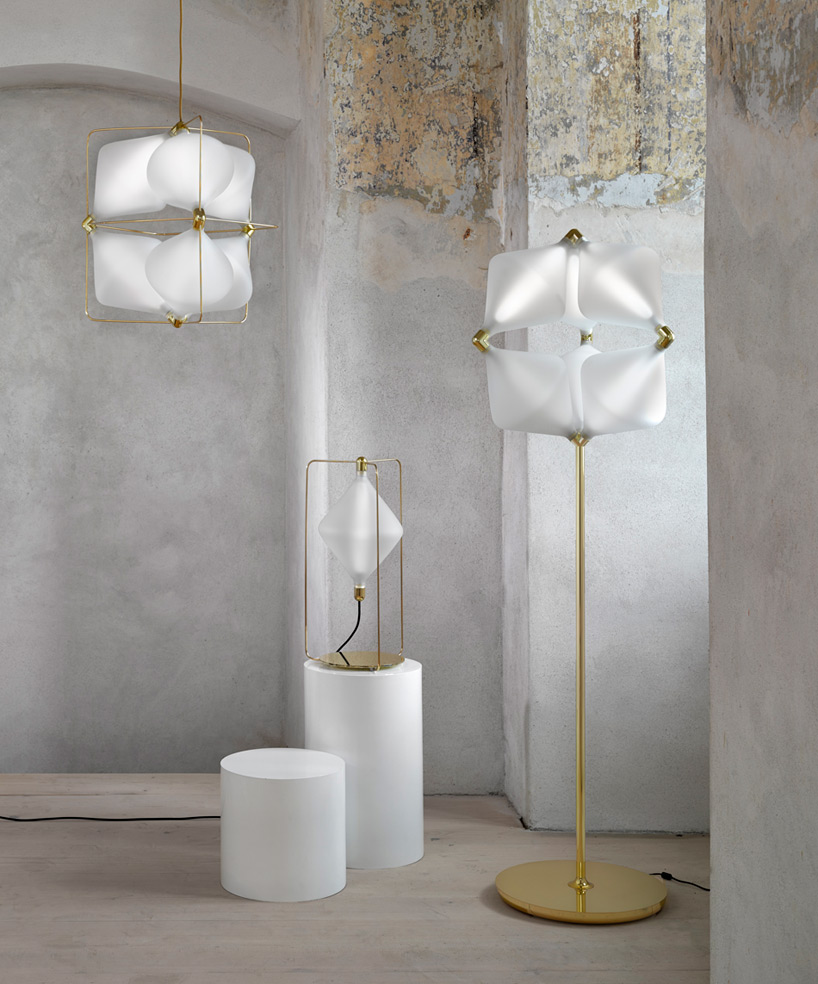 'clover' lamp collection for lasvit, 2013
image © michael young ltd.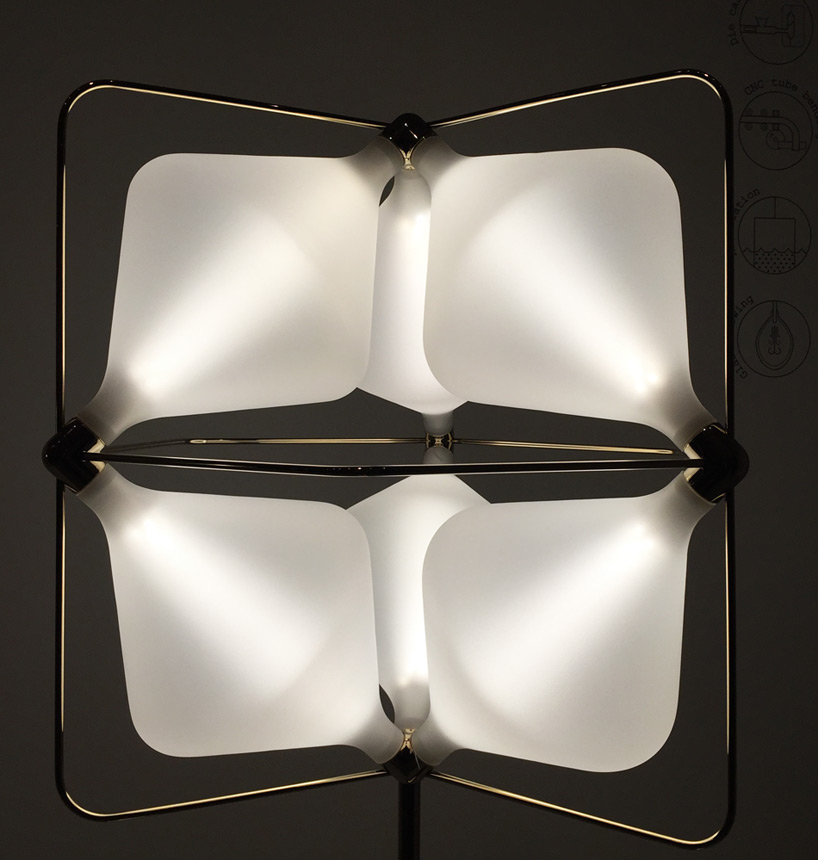 detail of 'clover' floor lamp for lasvit
image © designboom
AL is the chemical symbol of aluminium, used as part of the word (and title of the show) 'ALL'. revisiting the creations of michael young, and his use of the abundant metal, the exhibition represents a particular research and experimentation that has come to define the hong kong-based designer's practice. displaying his use of aluminium in conjunction with important voices from the international historical and contemporary design scene, 'al(l)' is evidence of michael young's vibrant imagination and his continued ability to innovate and take a fresh approach to materials and process.
'it is design as industrial art that interests me, not just as a limited edition, but on a scale of mass production.' – michael young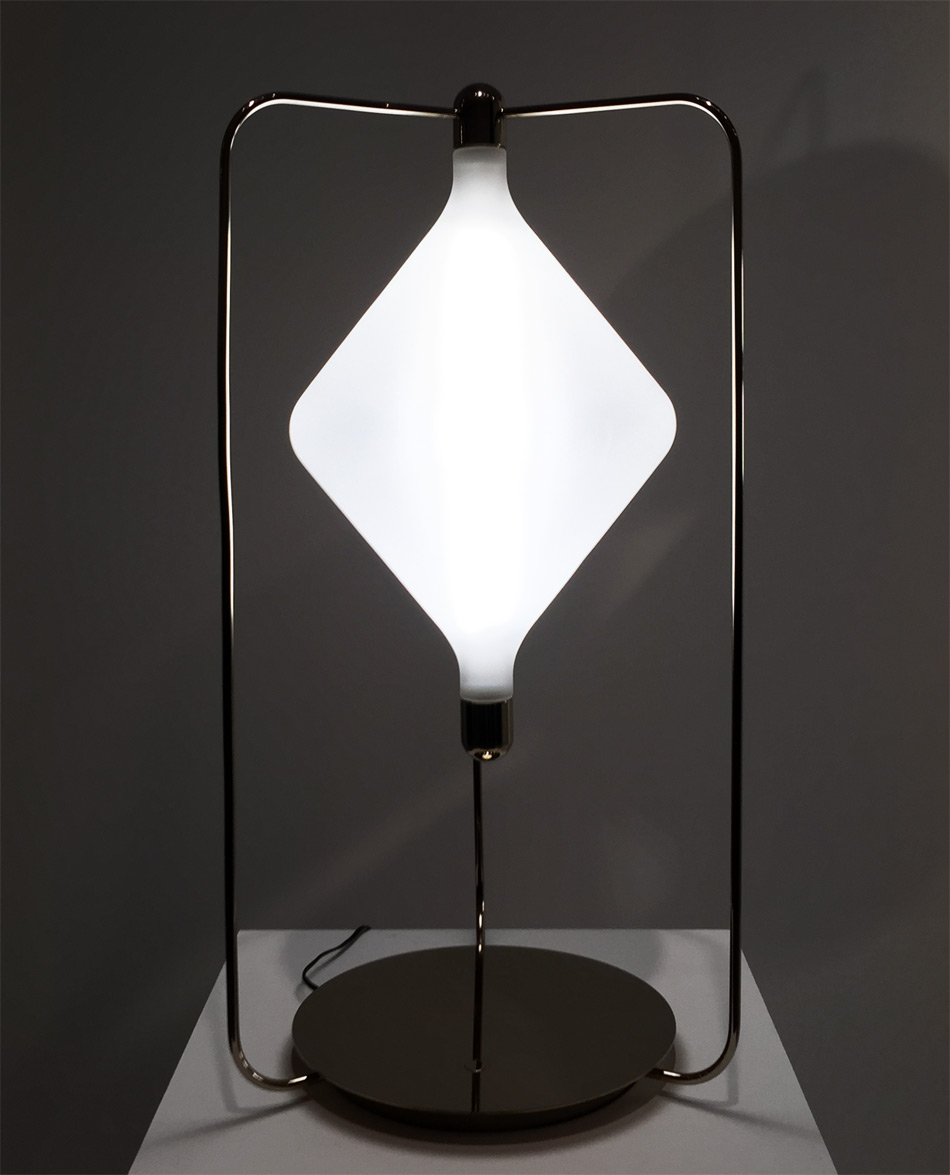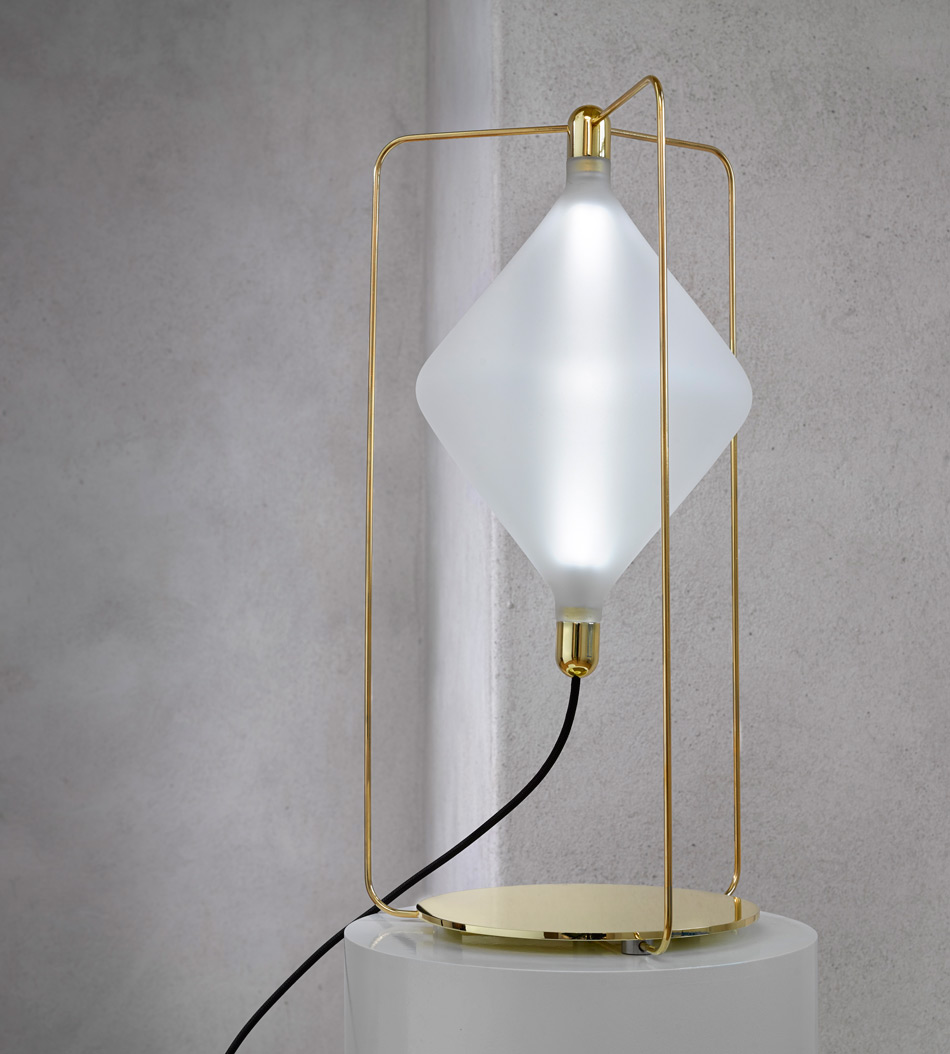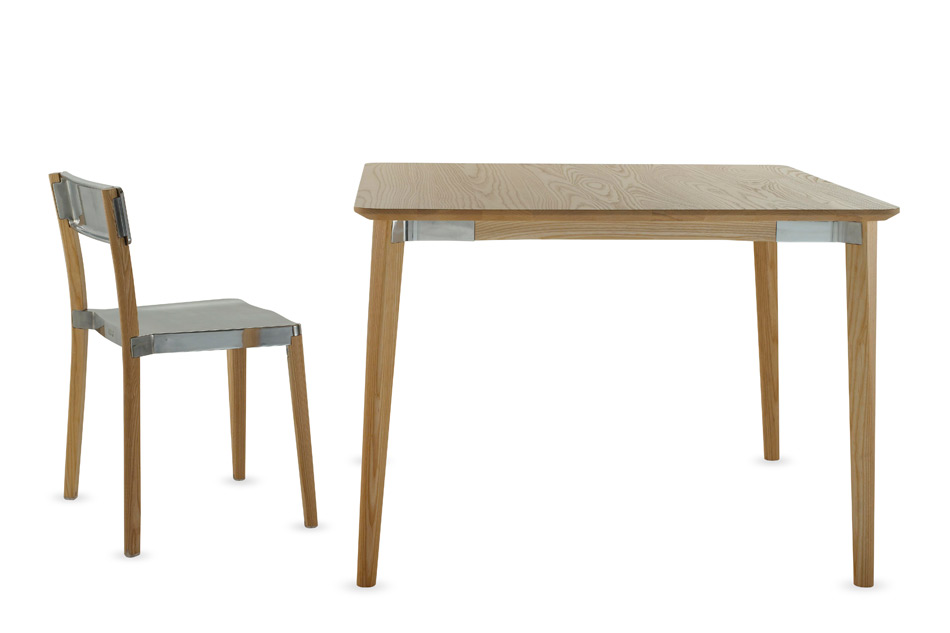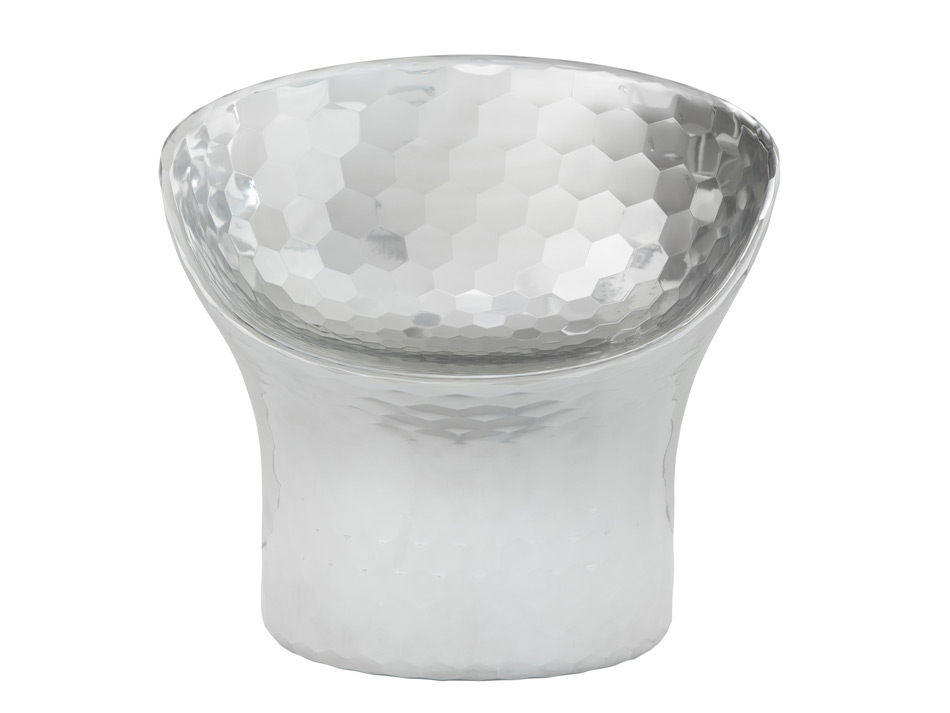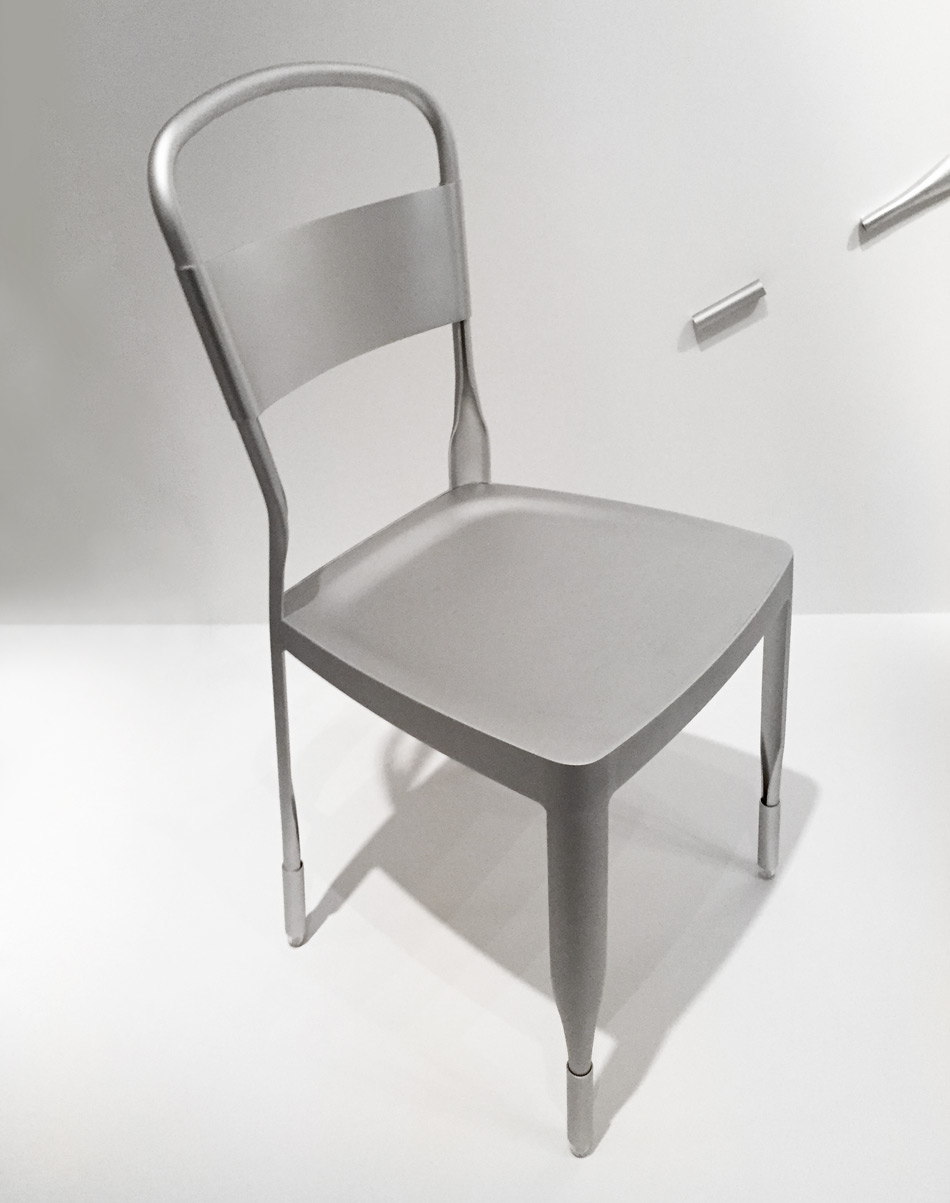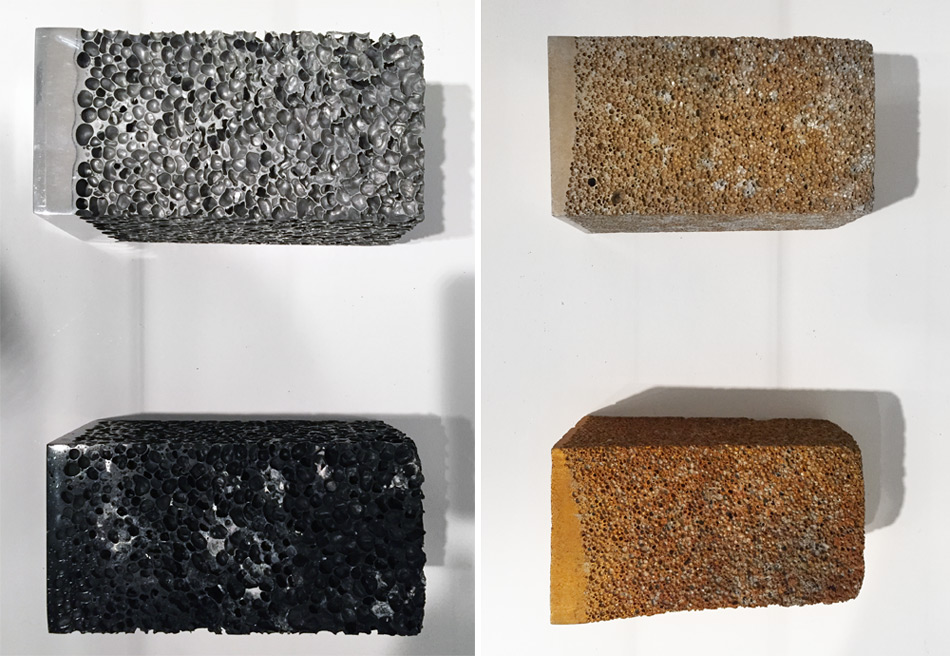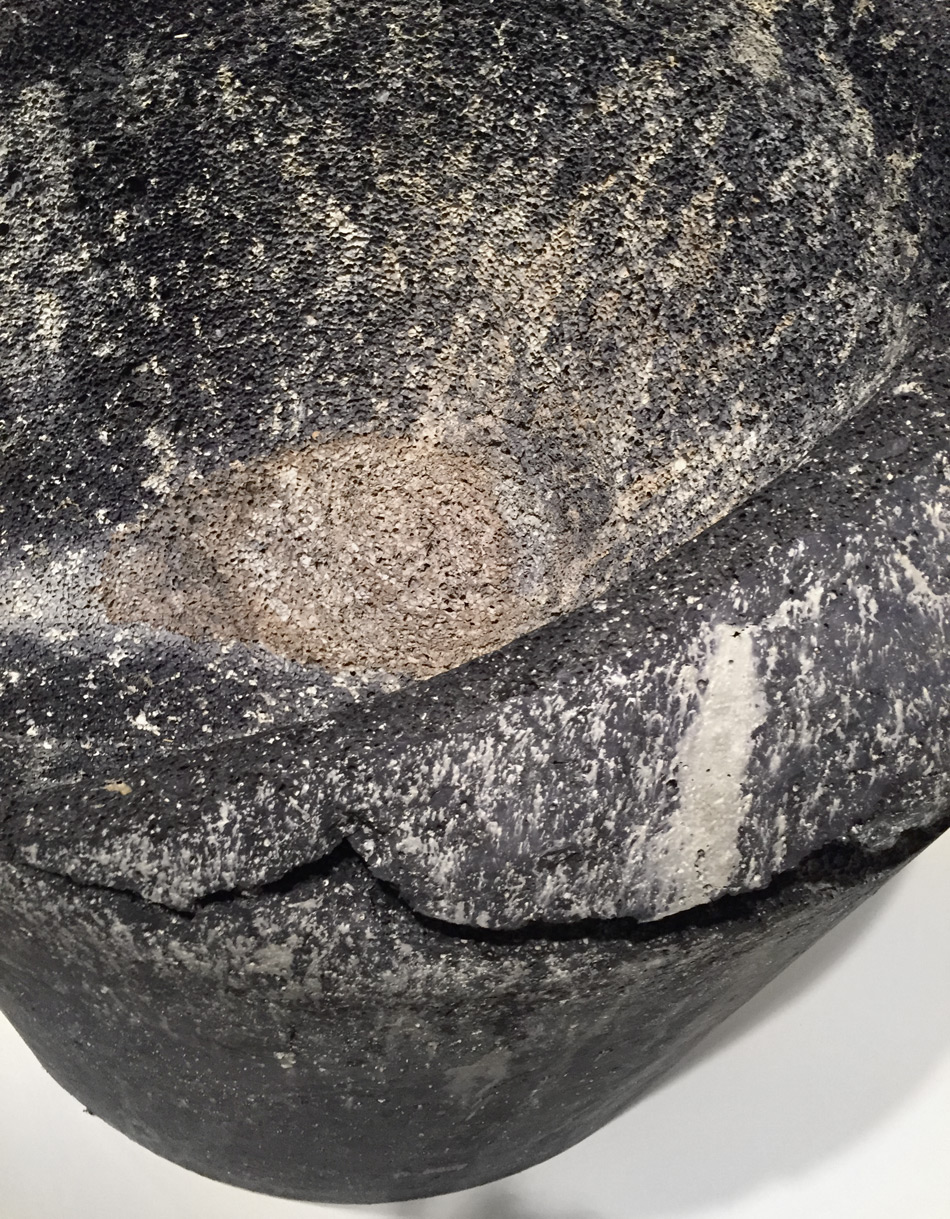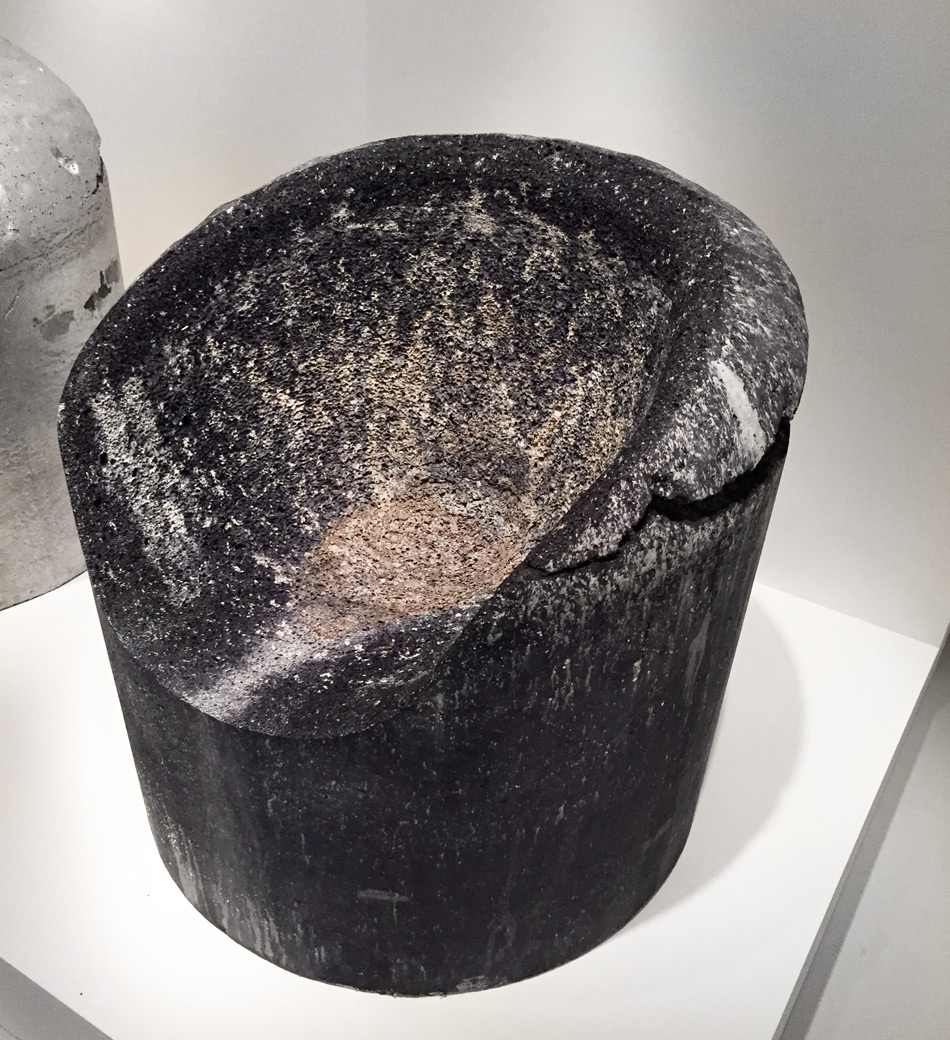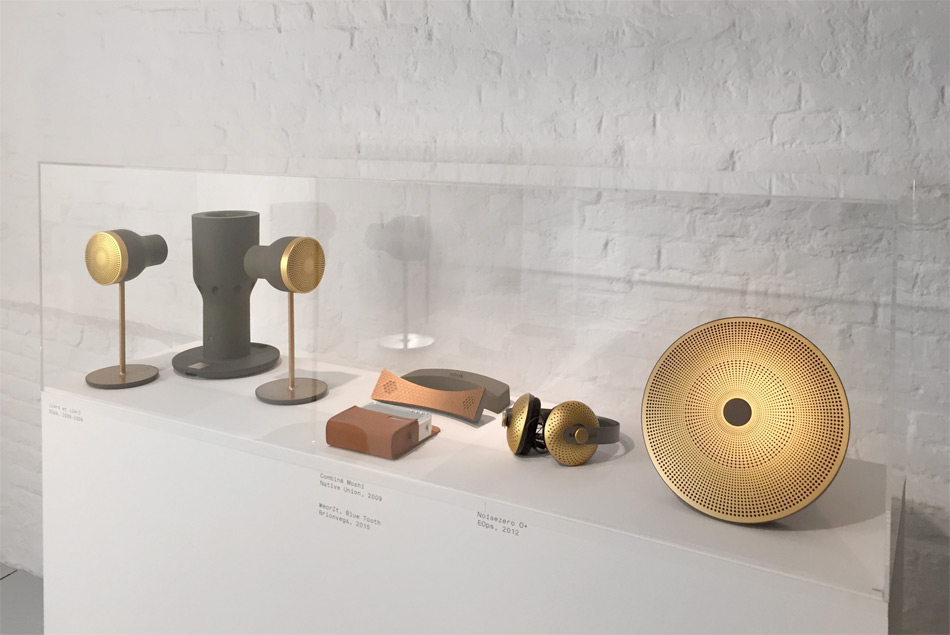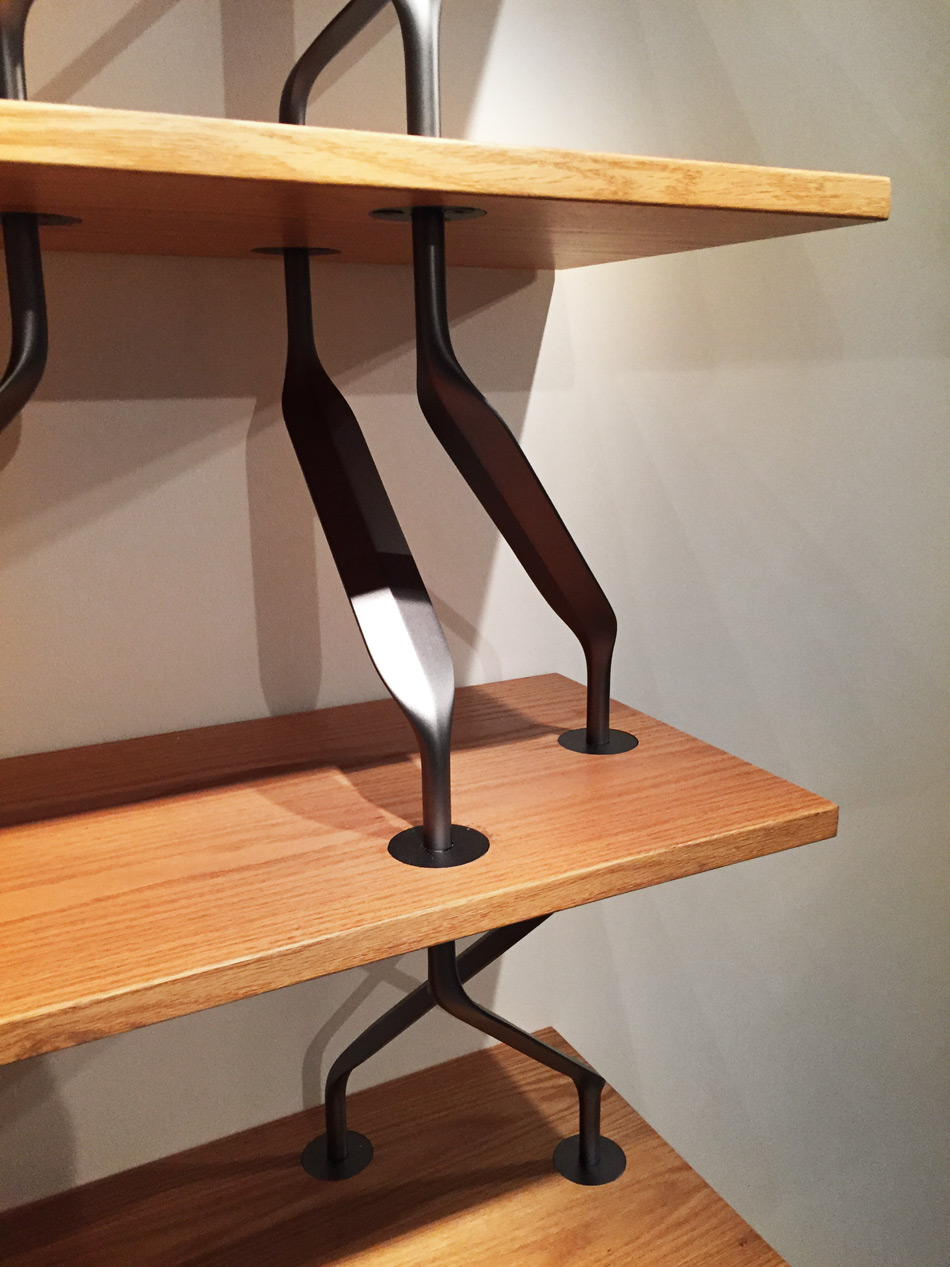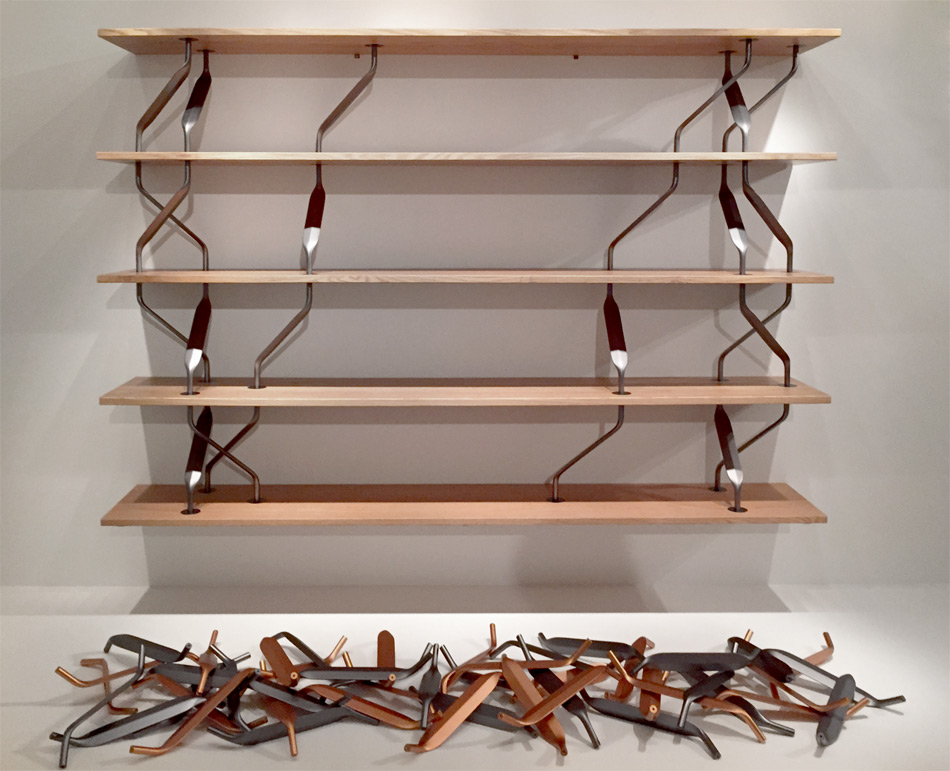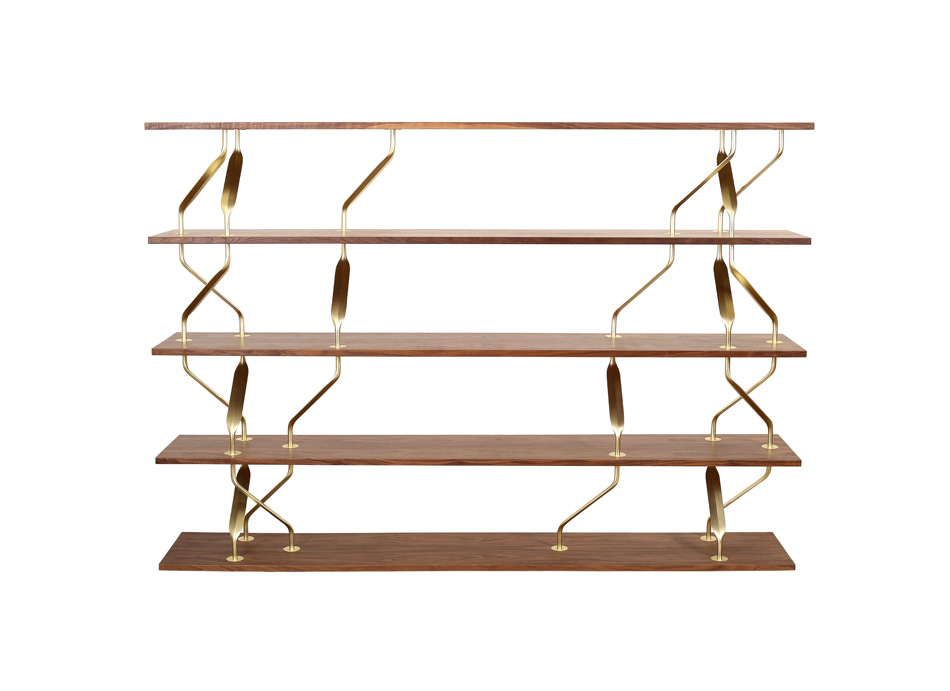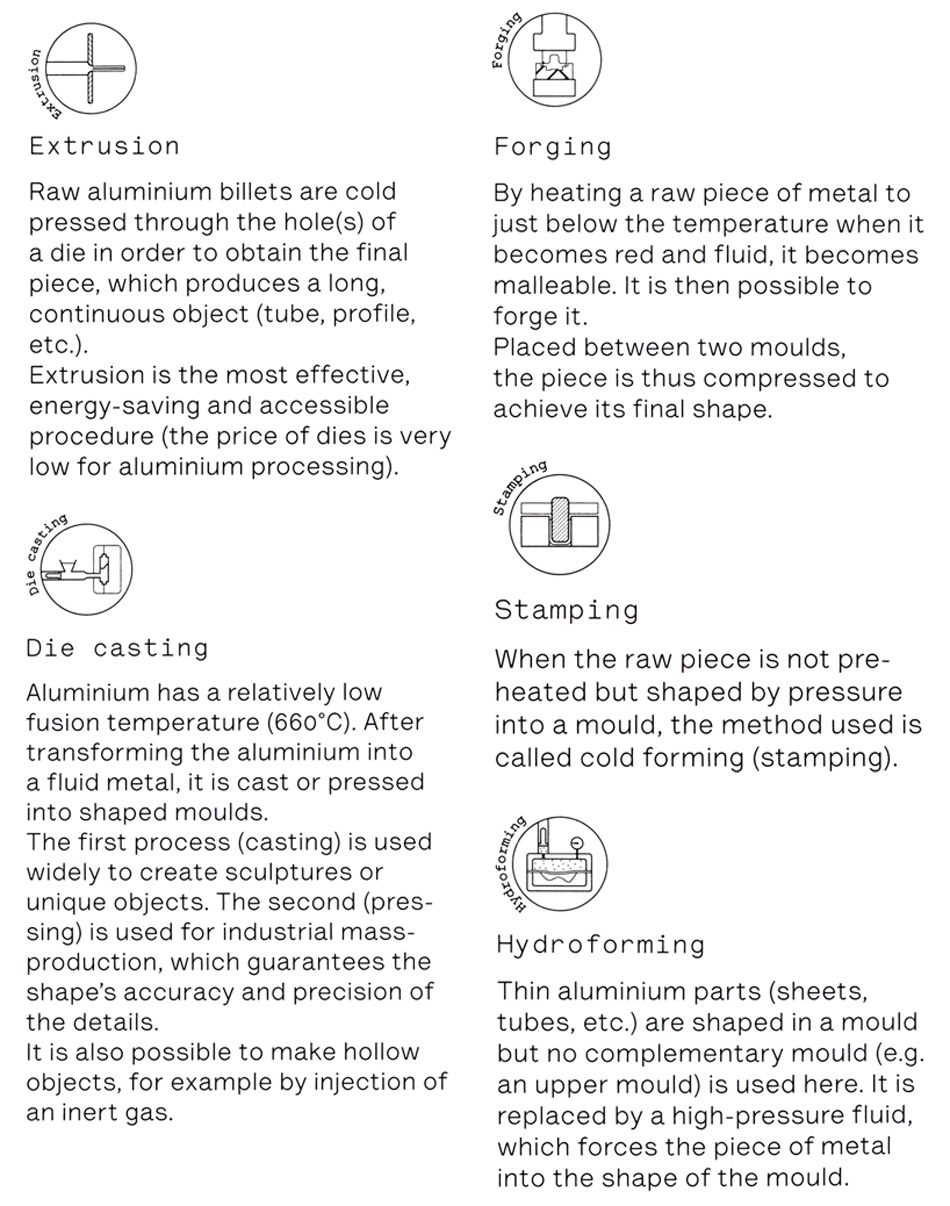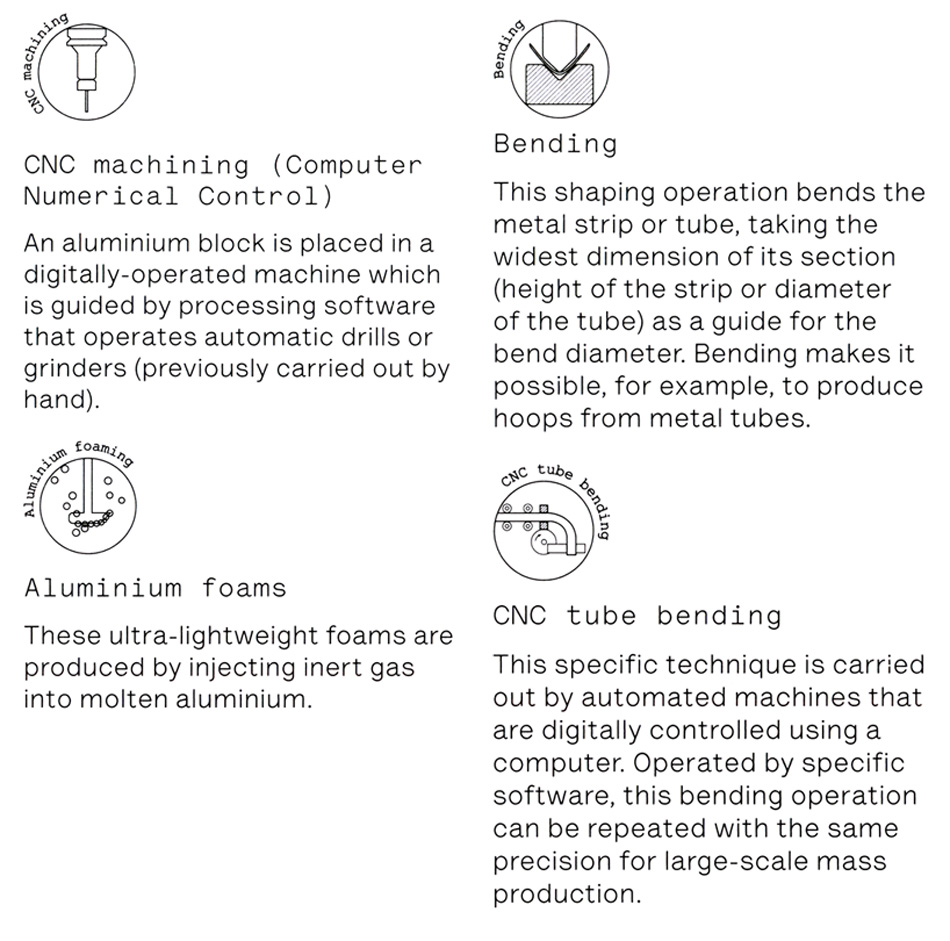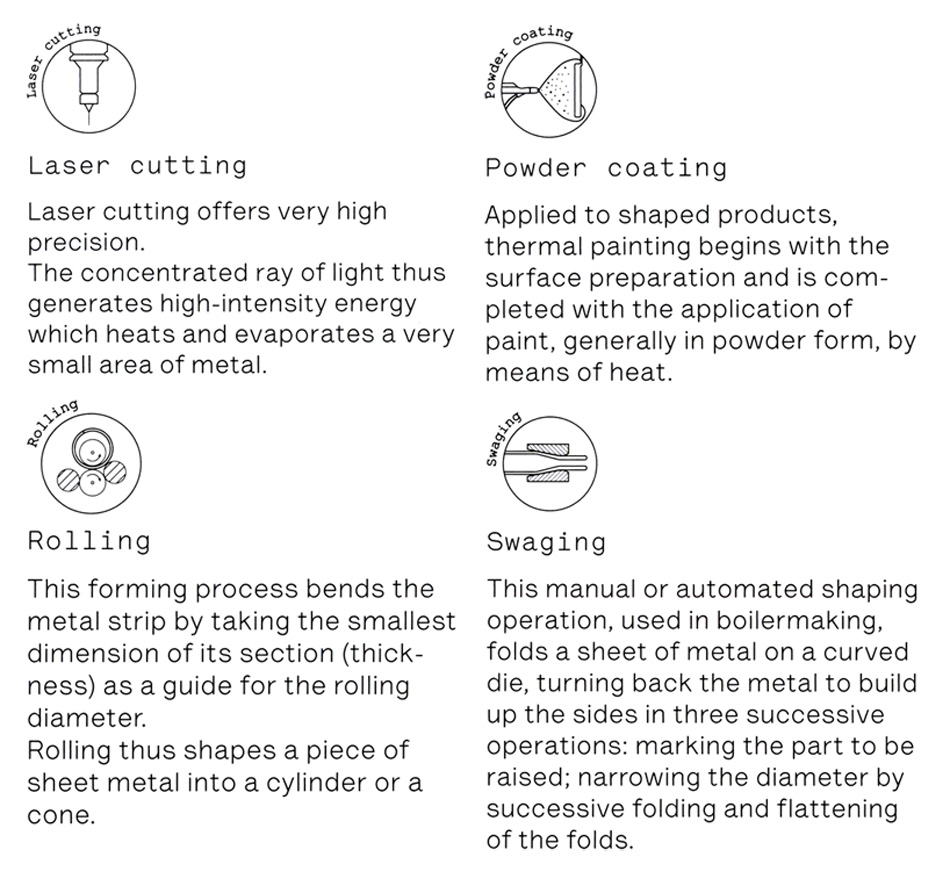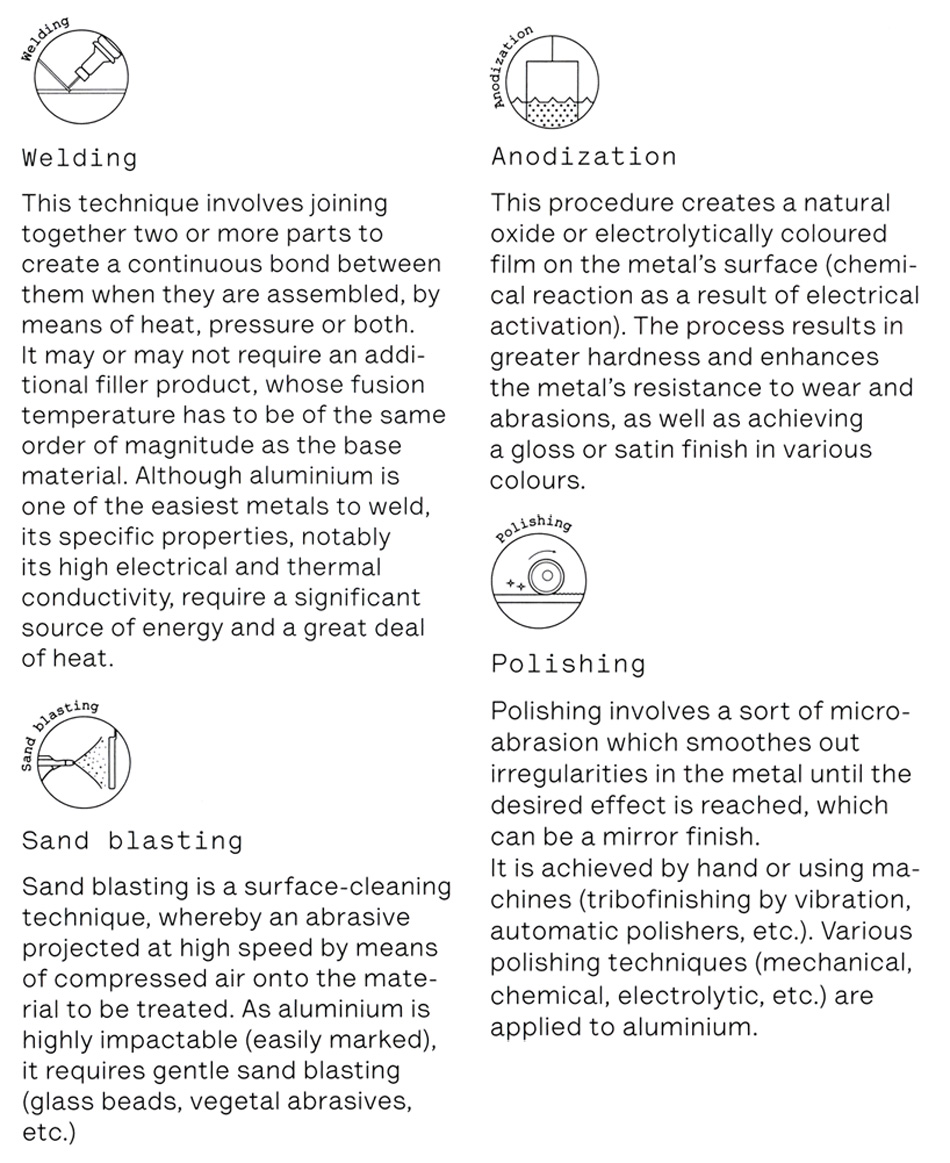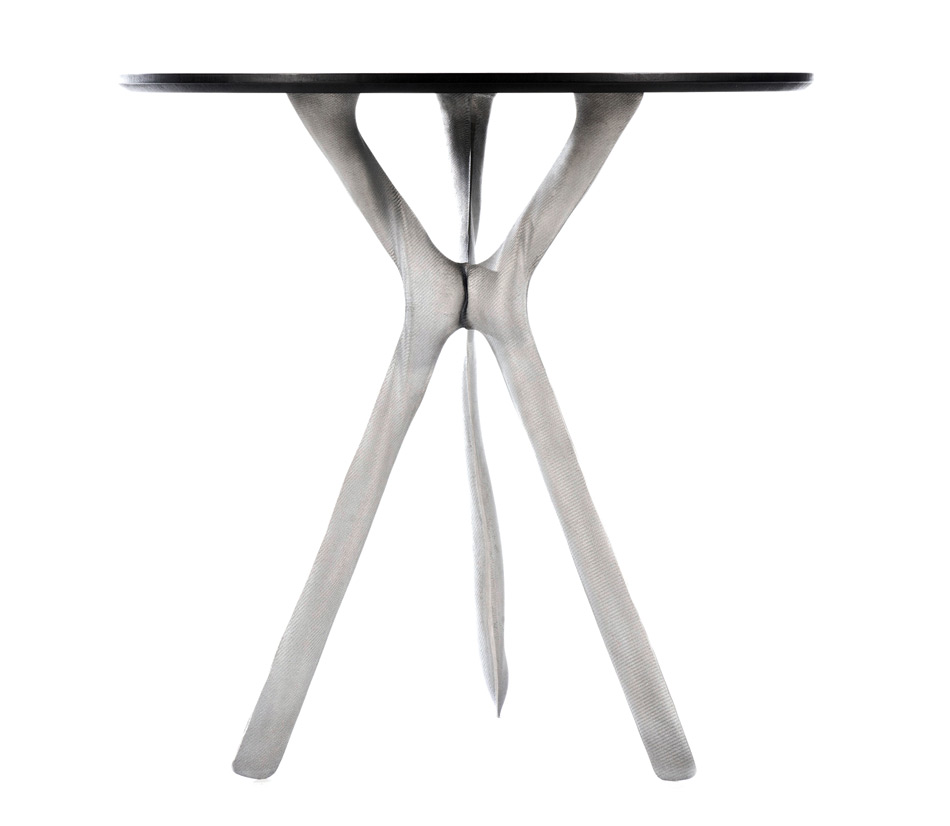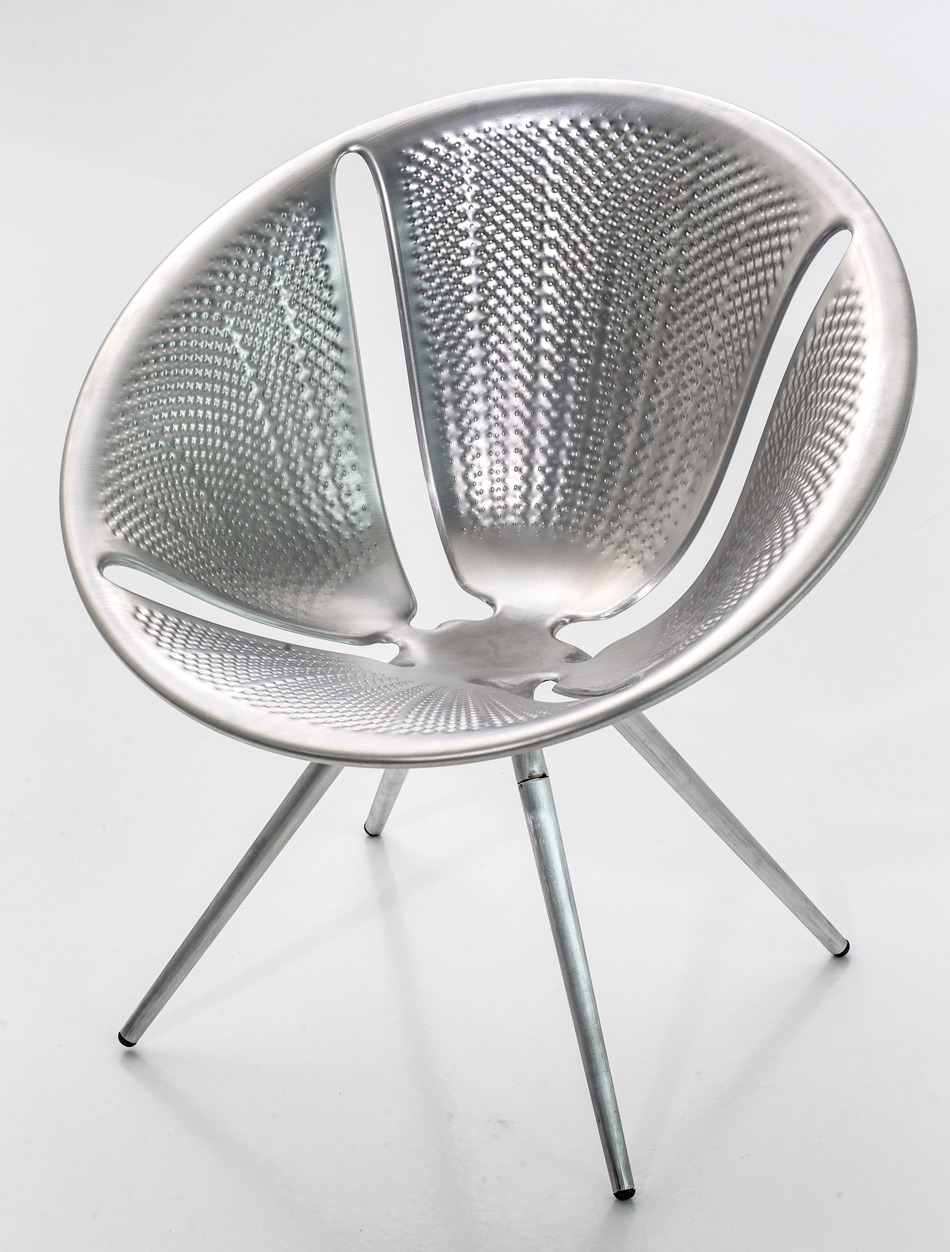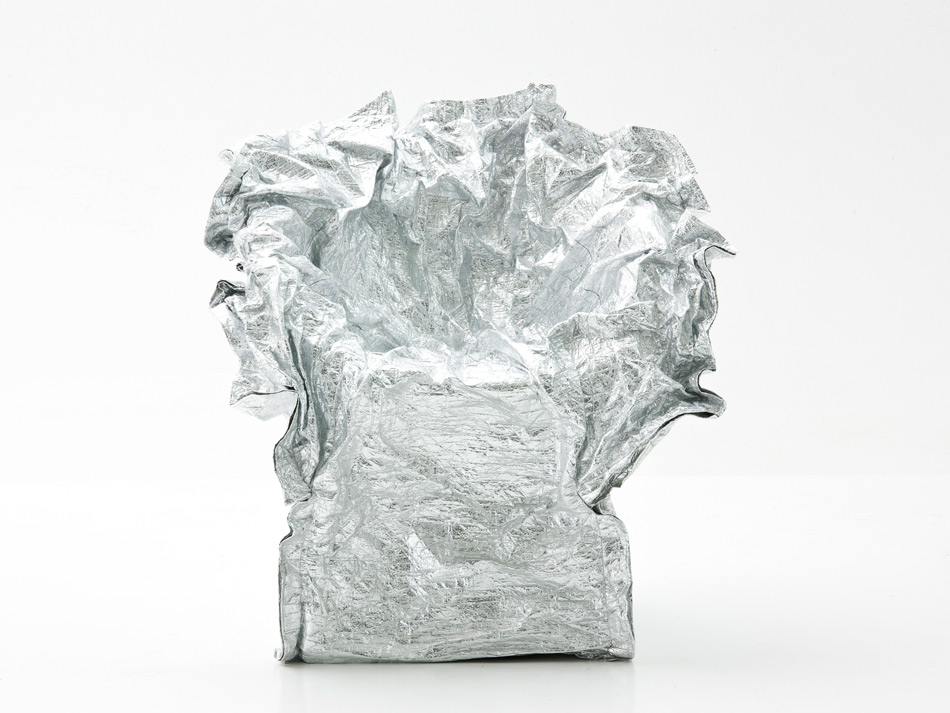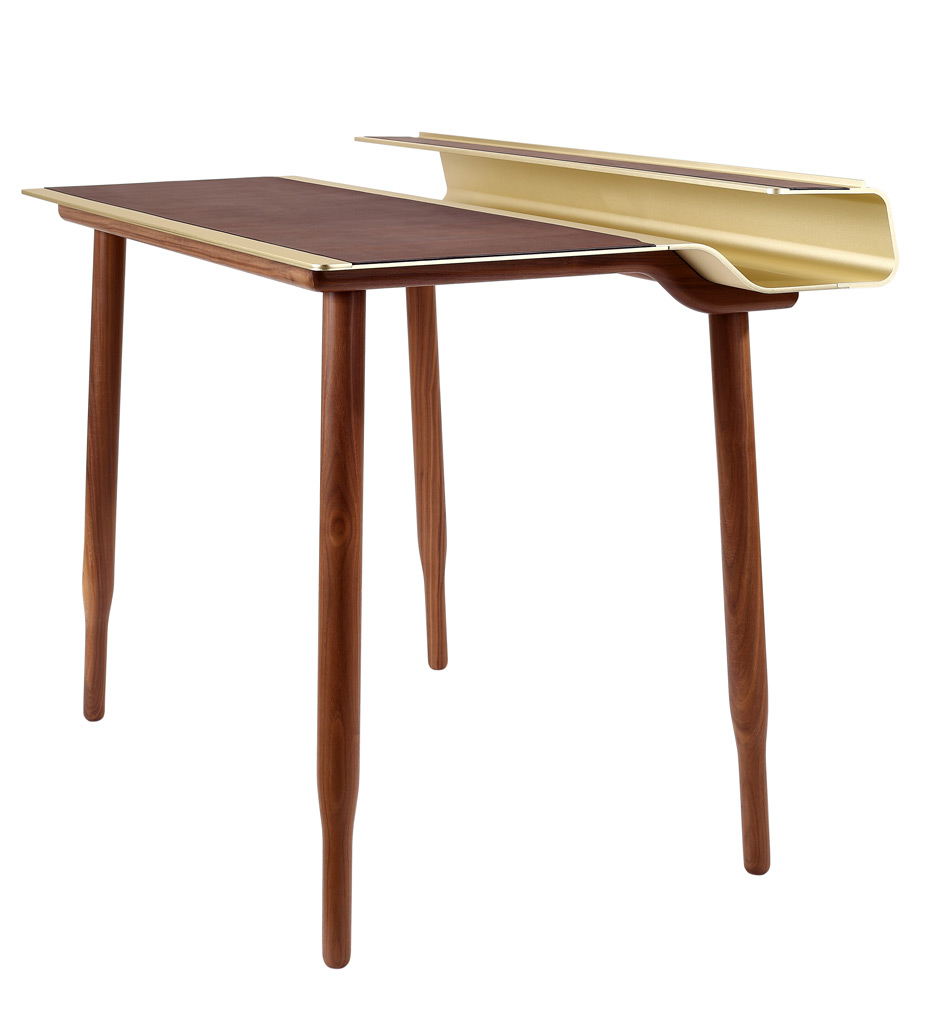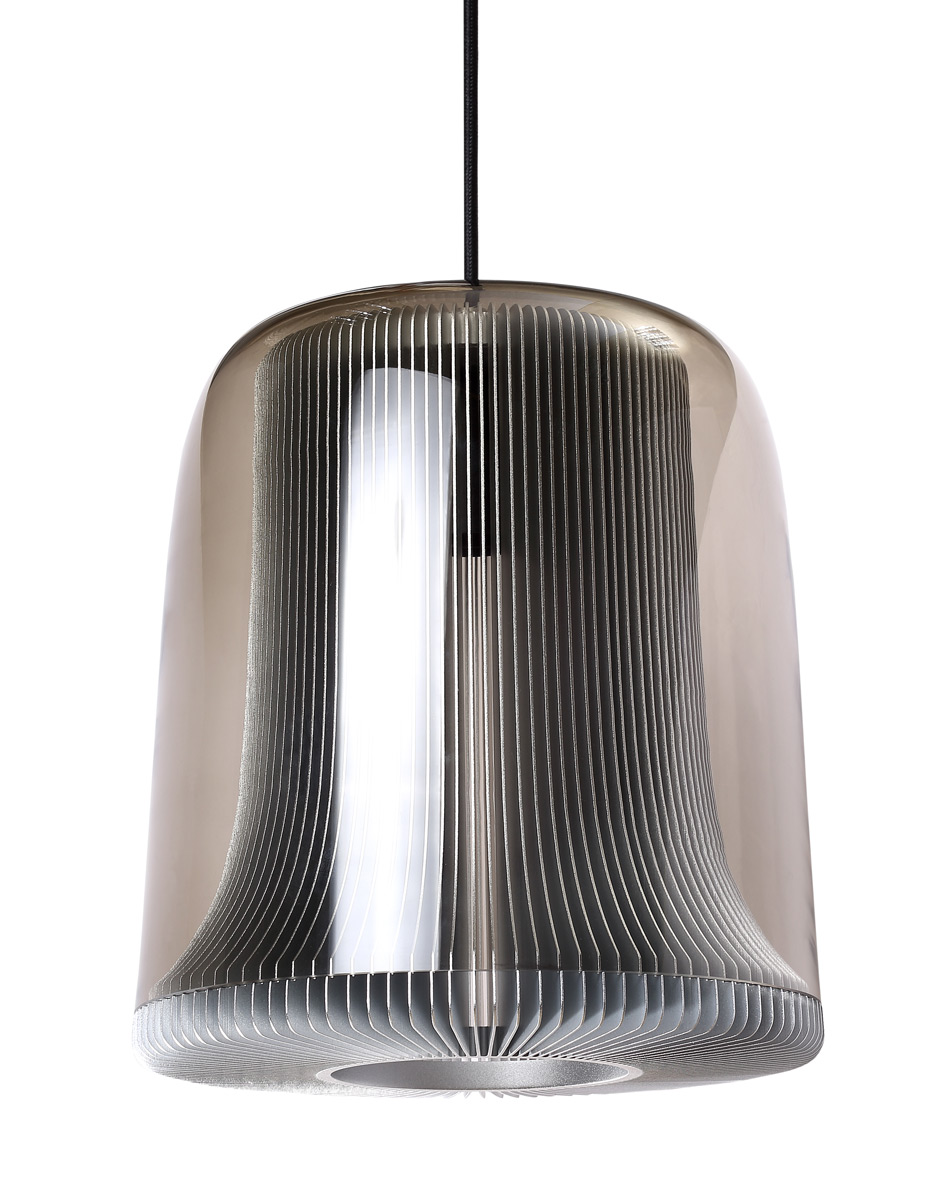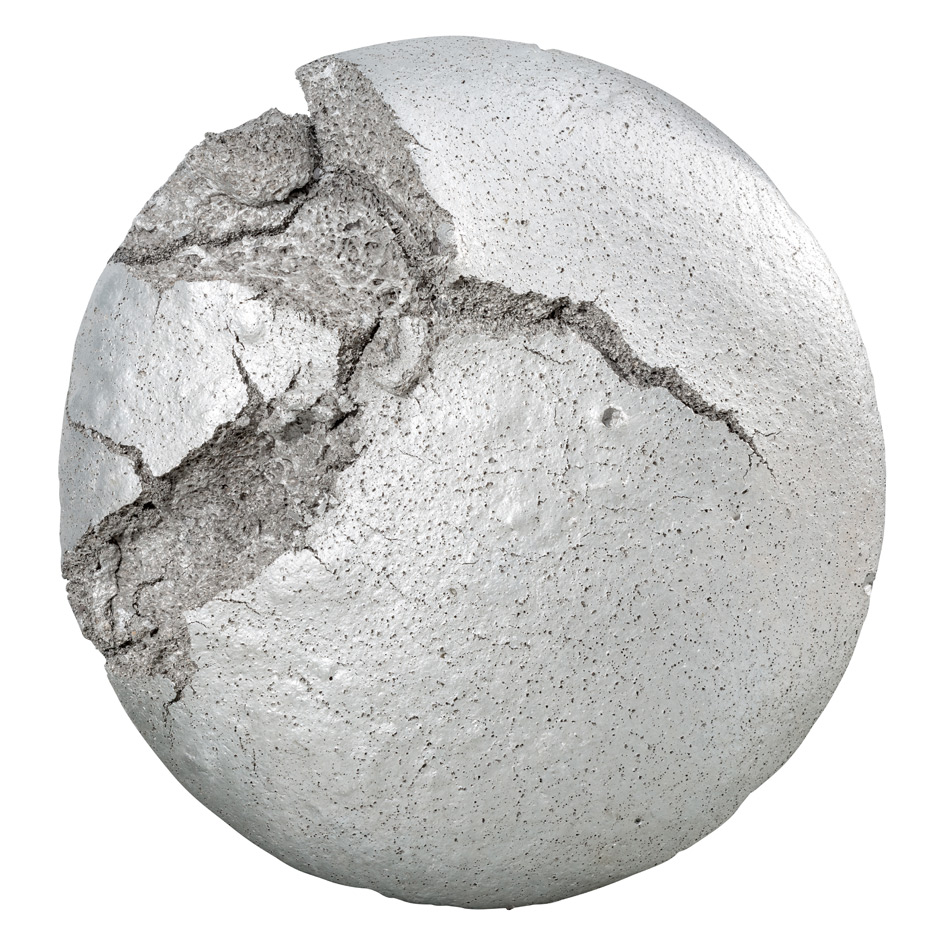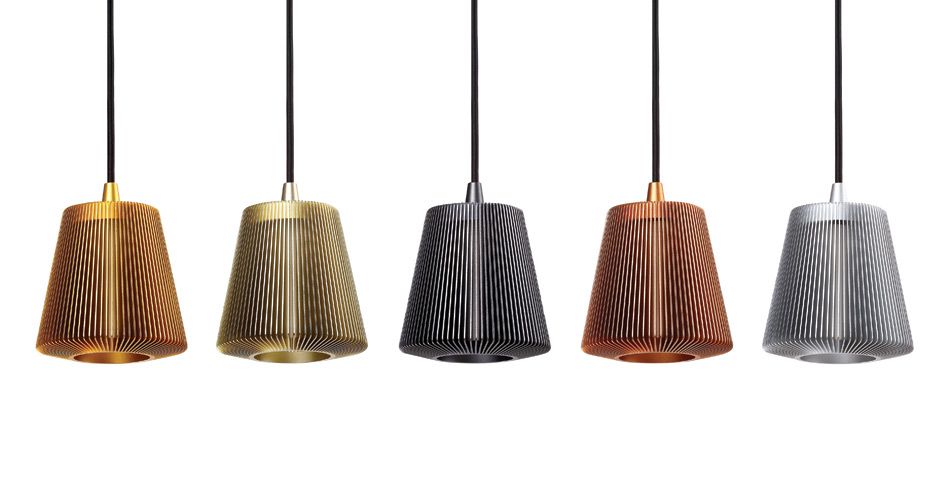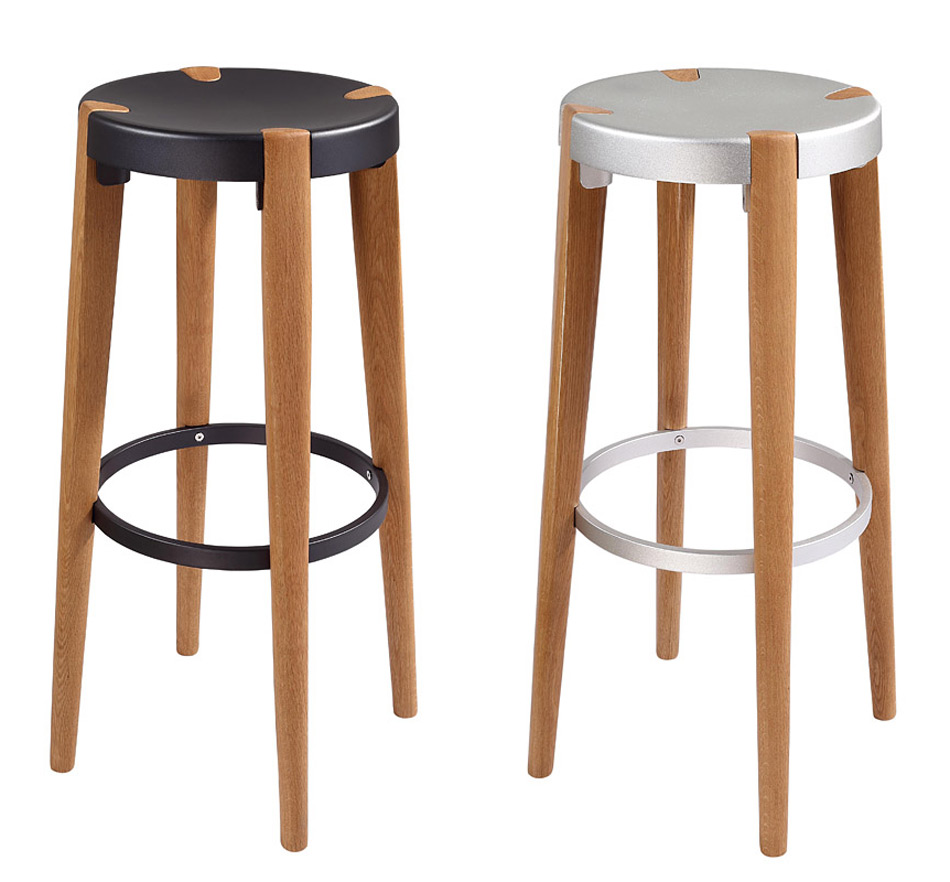 a diverse digital database that acts as a valuable guide in gaining insight and information about a product directly from the manufacturer, and serves as a rich reference point in developing a project or scheme.
designboom will always be there for you
milan, new york, beijing, tokyo

,
since 1999