sep 26, 2011
michael young: hacker watch for o.d.m.
'hacker watch' by michael young for o.d.m.
michael young continues his collaboration with watch brand o.d.m. with the 'hacker watch'. the british-born hong kong-based designer's newest timepiece is influenced by the many engineering projects his studio has been involved. its appearance is based on the application of visual ergonomics, using bold lines from its centre to the edge of the case, allowing time to be read at a glance. the dial curvature and watch case are near seamless, delivering an industrial yet delicate design. the metal disc at the timepiece's centre offers strong protection for daily use. this special collection has six models in total: stainless steel with black, blue, silver grey, purple, as well as in a black strap with a gold or black plating case. the 'hacker watch' is scheduled to be sold worldwide in october 2011.
front view
color variations and finishes
designer michael young at the official presentation of the 'hacker watch'
sep 17, 2017
sep 17, 2017
mar 08, 2017
mar 08, 2017
feb 18, 2017
feb 18, 2017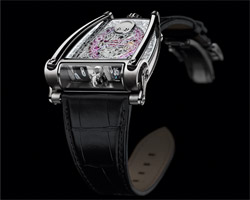 aug 10, 2017
aug 10, 2017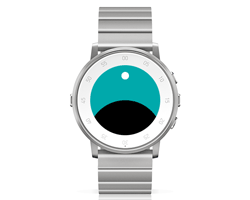 aug 02, 2017
aug 02, 2017
jul 11, 2017
jul 11, 2017