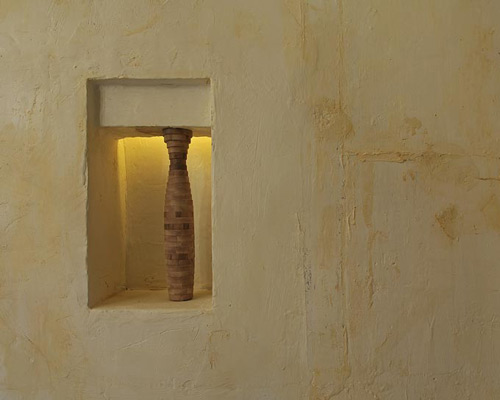 jan 06, 2013
michele de lucchi: colonne portanti pillars at fondazione VOLUME!
'colonne portanti' by michele de lucchi at fondazione VOLUME!photo by federico ridolfiall images courtesy of fondazione VOLUME!
michele de lucchi takes the architectural support of a pillar to create a site specific work at fondazione VOLUME! in rome. invited to interpret the old glassworks volume, the italian designer has carved out niches and recessed corners into the walls of the gallery to establish miniature platforms, occupying these cavities with columns, which are similar to that of artist giorgio morandi's bottles – which appear different every time you look at them. de lucchi's pillars are assembled by a construction of walnut wood slices, slightly varying in proportion between the shaft and capital, plinth and protrusion. through the implementation of these constructions, he explores the evolution of structure through these imaginary landscapes, offering small, pure, complete works of architecture. the show runs until february 15, 2013.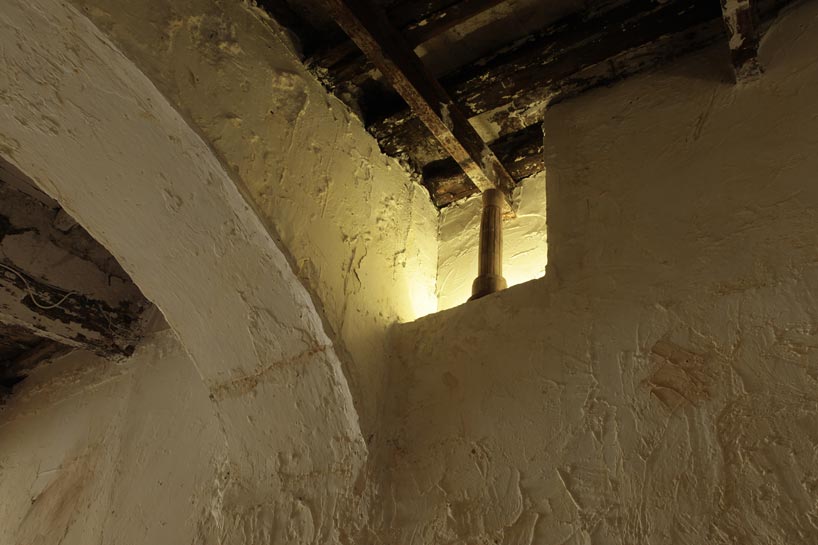 photo by federico ridolfi
an interview between the show's curator emilia giorgio and michele de lucchi further explains the research and concepts behind the installation:
emilia giorgi: the fondazione VOLUME! is an atypical exhibition space. artists are not invited to exhibit their work, but to intervene directly on the body of architecture, transforming it into a unique work of art. each exhibition contributes to the delineation of an ever-incomplete path, modifiable in innumerable combinations. how did you interpret this space?
michele de lucchi: I am very attracted to such an indefinable space; it could be a store or a private apartment, a gallery or a workshop. in the past it was a glassworks, and this for me was a curious thing. intervening in the workshop of a craftsman is in harmony with my own need to work with my hands. an important theme in contemporary art, investigated by the craftsman, a beautiful book by richard sennett, that assists us in comprehending the homo faber of the present day. for this reason the niches I have carved into the walls are populated by columns, which have been honed but not made on a lathe. they are constructed element by element, from so many small pieces of wood assembled to create each layer. the entasis of the columns is more or less pronounced.
I consider entasis a fundamental characteristic of the column. while it may appear an insignificant detail, entasis is what distinguishes a column from a banal cylinder or post. it confers that quality of uniqueness that is so important to an era such as ours. the columns for VOLUME! are all irregular, some are inclined, others feature distorted rotundities, they appear to be dented. this imprecision in their geometry marks the passage of the hand across the object.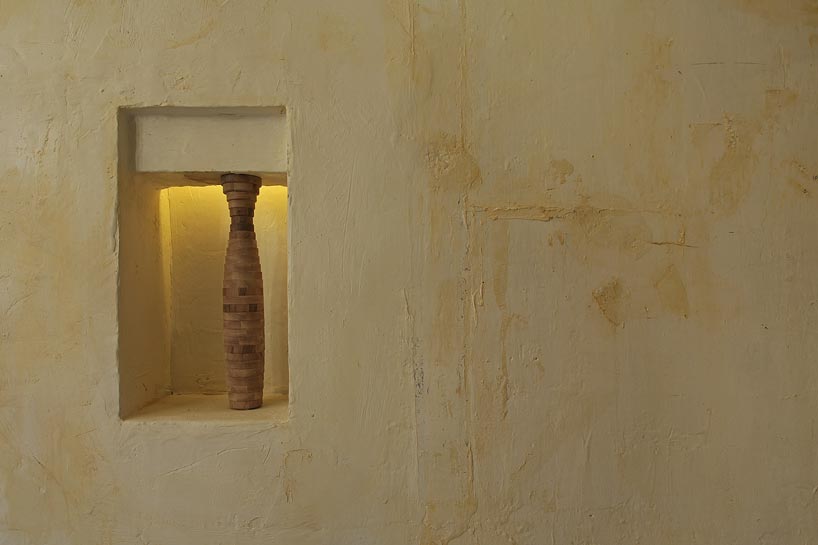 photo by federico ridolfi
E.G.: can the columns be independent of the niches, or do they exist inside of them, as an integral part?
M.D.L.: the columns do not exist without the niches. they become load bearing because they are inside the niches. the significance of this detail, for me, an architect and designer, is not only abstract and theoretical, but also physical and practical. it has to do with the double register that guides the thinking of the architect: rationality and practicality in dialogue with emotion and creativity. these two spheres are present in all projects, as they are present in professional relations with clients and those who commission a work. it is the definition of the percentages of the one and the other that determines the meaning of a project. there are works, like the piece for volume!, entrusted with the emblematic role of transmitting a message. here emotion is necessary, to attract attention and pleasure.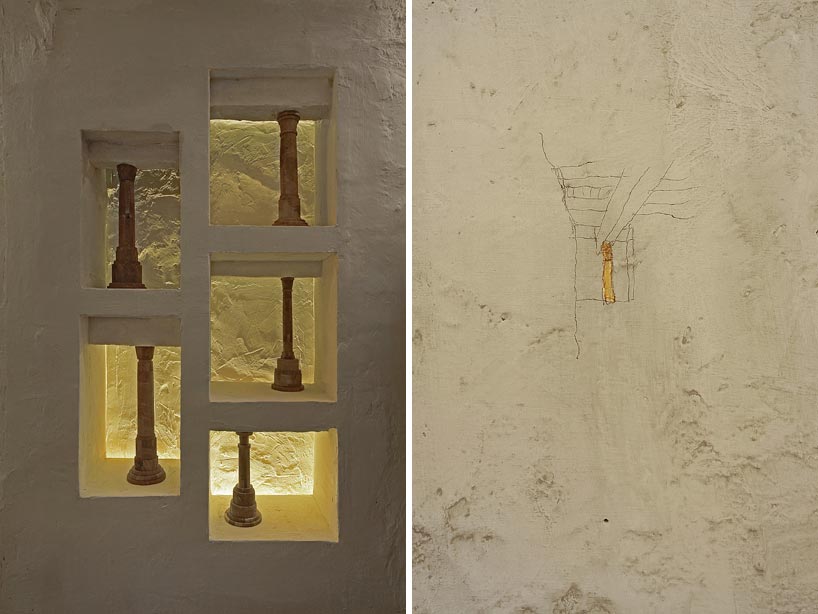 photo by federico ridolfi
E.G.: during the 1970s you began your adventure in the world of architecture together with the protagonists of the radical architecture movement in florence, initially graduating with superstudio's adolfo natalini, and later with your visionary projects for abitazioni verticali and architetture mobili. it appears to me that your need to design and build with your own hands such pieces as the wooden casette, condomini, palafitte, and now the columns, is a means for you to carry forward this discourse, alongside with your professional work.
M.D.L.: this is true. I came across the world of radical architecture when it had already given its best, though I was fully immersed in its atmosphere and it profoundly influenced my future development as a professional. from my experiences in florence with superstudio to my time in milan with such figures as andrea branzi, ettore sottsass and alessandro mendini. the origin of my personality as a designer, in the broadest sense of the term, comes from this experience. this is because the radical movement offered me the clear perception that architecture is not limited to the construction of buildings, but instead deals holistically with living, dwelling, the individual and society in general.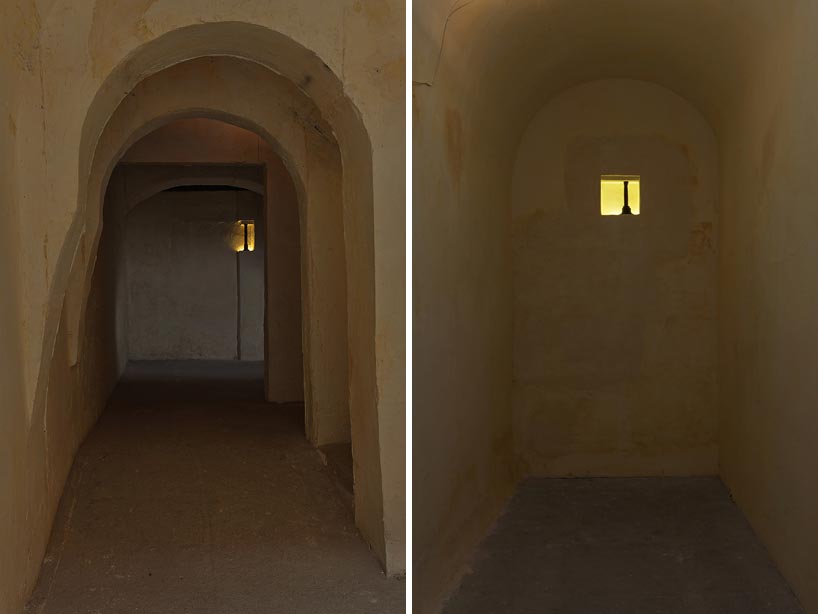 photo by federico ridolfi
E.G.: you have stated that the most beautiful project for an architect or a designer is that of identifying an important idea to be transferred to the future, something capable of evolving over time, an idea to be perpetually handed down. for architecture today, could this be a more conscious way of confronting the theme of eternity?
M.D.L.: I believe that the problem of eternity, which has conditioned architecture over the course of history, must not be linked to physical objects. instead I see it as an ideal message capable of activating people's interests and experiences and constructing a line of reasoning that remains strong over time. in this sense it is very important to develop a project that has an influence on the world in which we live, rather than simply seeking commercial success. radical architecture spoke of the role of the architect or the designer in society, of the extraordinary power of intervention possessed by this figure, not only to conceive of objects, but to affect the behaviour and relationships between people and these same objects. this is as valid today as ever.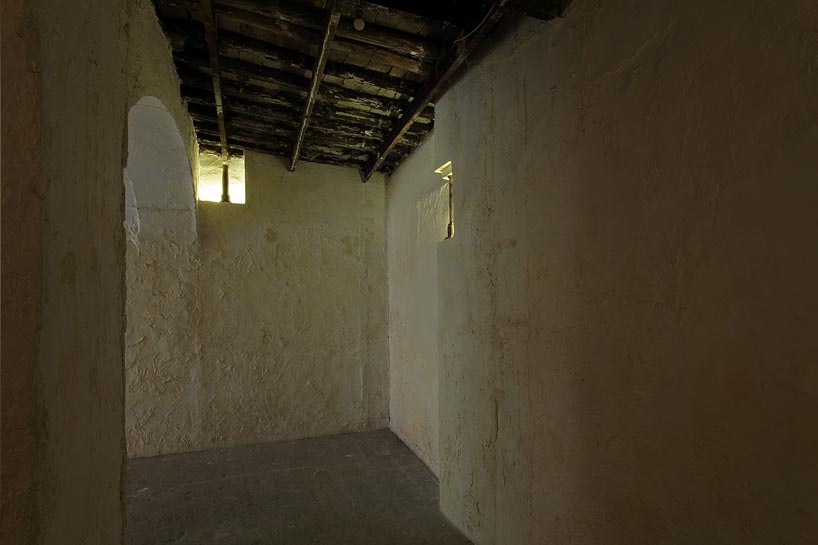 photo by federico ridolfi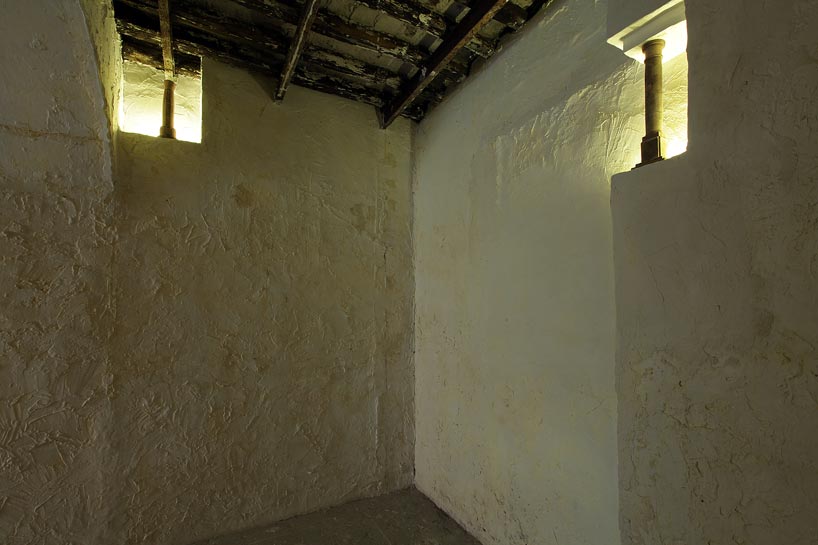 photo by federico ridolfi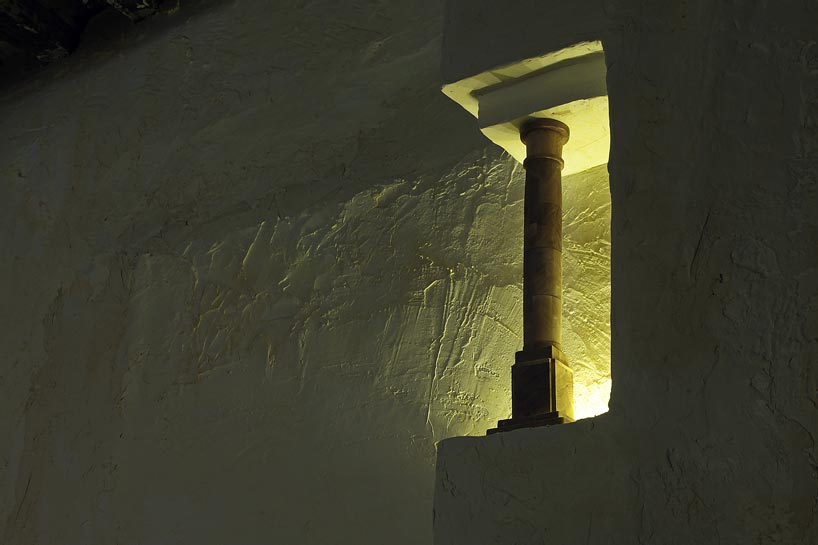 photo by federico ridolfi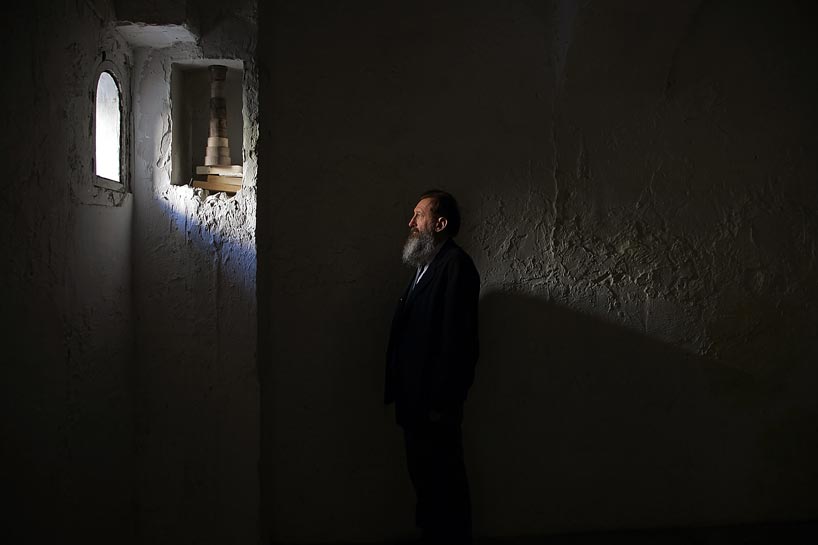 photo by federico ridolfi
michele de lucchi, colonneink on paper, 2012drawing in the 'black quadernino 2012'courtesy of fondazione VOLUME!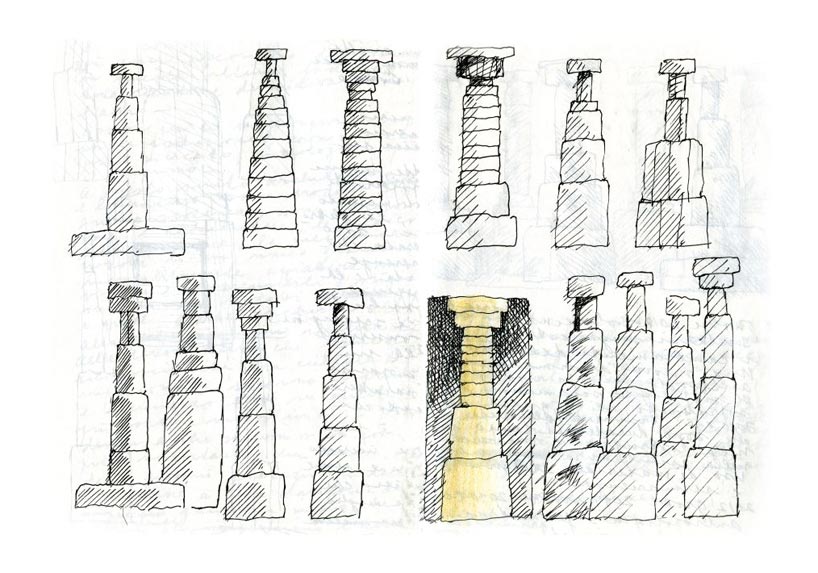 michele de lucchi, colonneink and colored pencil on paper, 2012drawing in the 'black quadernino 2012'courtesy of fondazione VOLUME!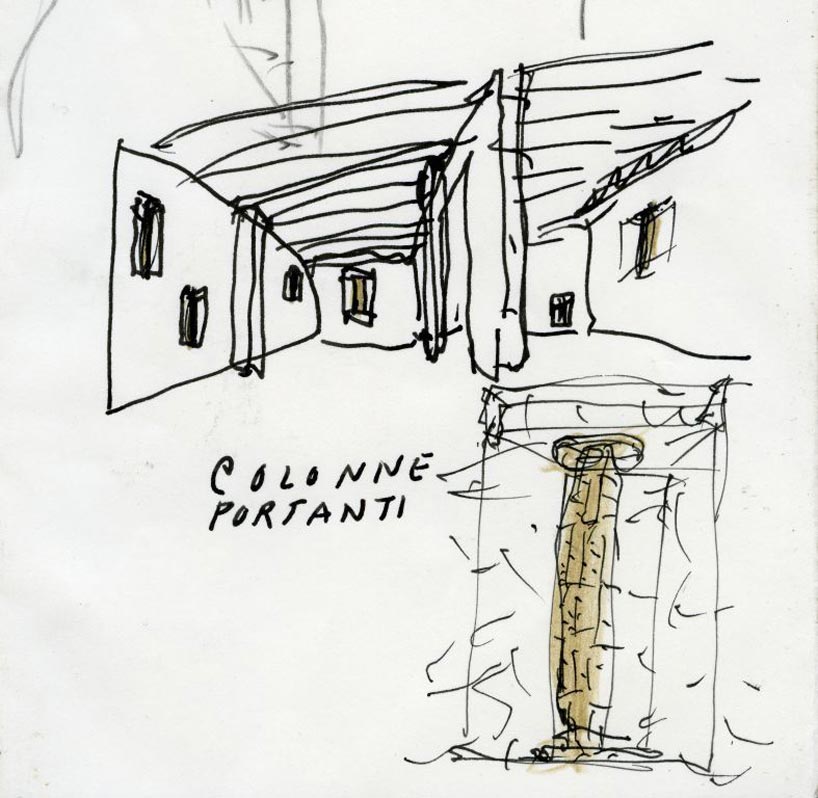 michele de lucchi, preparation of the exhibition 'pillars', fondazione VOLUME!, Rome, 2012ink and colored pencil on paper, 2012courtesy of fondazione VOLUME!
nov 24, 2019
nov 24, 2019
mar 19, 2019
mar 19, 2019
jan 09, 2019
jan 09, 2019
sep 25, 2018
sep 25, 2018
apr 01, 2018
apr 01, 2018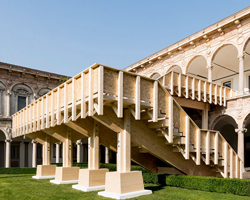 apr 07, 2017
apr 07, 2017
a diverse digital database that acts as a valuable guide in gaining insight and information about a product directly from the manufacturer, and serves as a rich reference point in developing a project or scheme.