design podcast, the midnight charrette, recently interviewed the hip, outgoing 'renaissance man' of today, tristan eaton. the hollywood-native graphic designer turned renowned street art muralist, shares his philosophy and process behind his designs and painting. from using secret artwork to express himself, making it as an artist, and creating his unique spray-paint style, to the challenges of doing large-scale mural work, and creating kidrobot's most famous toys, the designer discusses about transitioning to from graphic to sculpture art, and even working on his own disney original animated show!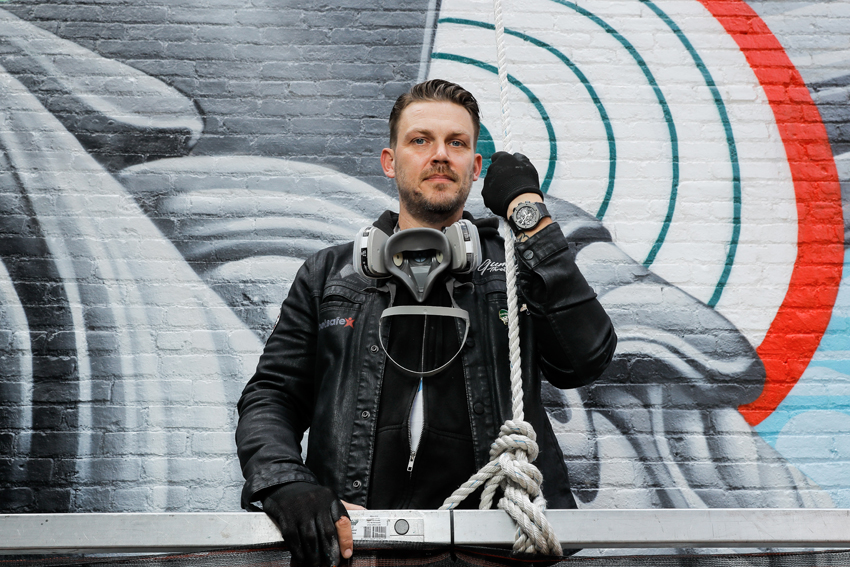 all images courtesy of tristan eaton
born literally on hollywood's sunset boulevard to an actress and a photographer, eaton had plenty of exposure to the arts growing up. as a six year old, he already knew he wanted to be an artist due to his natural talent as an illustrator since he was young. as an 18 year-old, he got hired to design toys for famed american toy company, fisher price. for him, this was enough to prove authority that he was a talented artist and able to find opportunities and jobs on his own.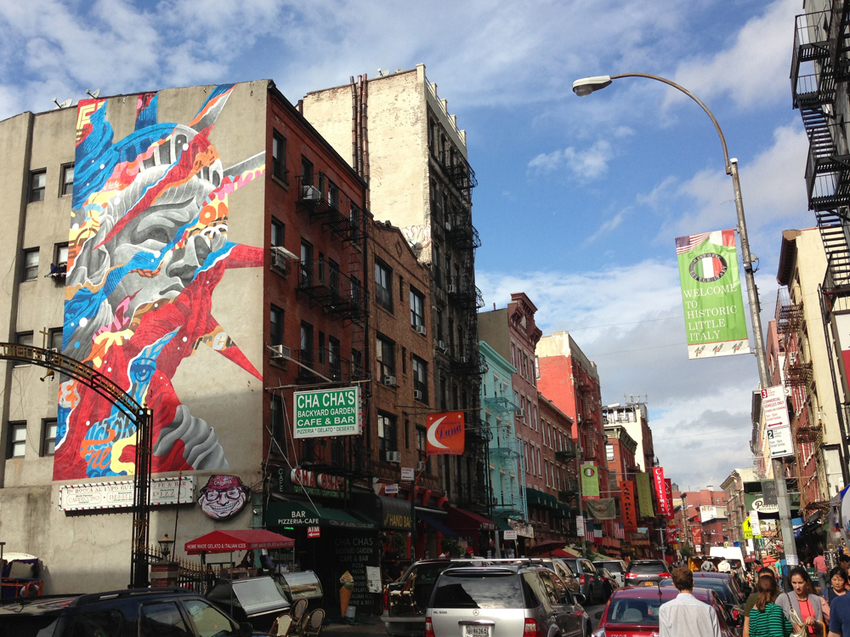 liberty, nyc.
along with working as a toy designer, at 18 he also had two other jobs that exposed him to different dimensions within the art world and opened his circle. eaton also worked as a graphic designer for rock posters at highway press in detroit, a silkscreen shop. there, he designed posters for artists who came to detroit, and he became fascinated with the rock poster aesthetics and meeting rockstars. his third job at the time was an in-house illustrator for orbit magazine. about the magazine stunt, eaton says on the podcast 'orbit helped grow the seeds in me for my love for underground culture and rebel art.'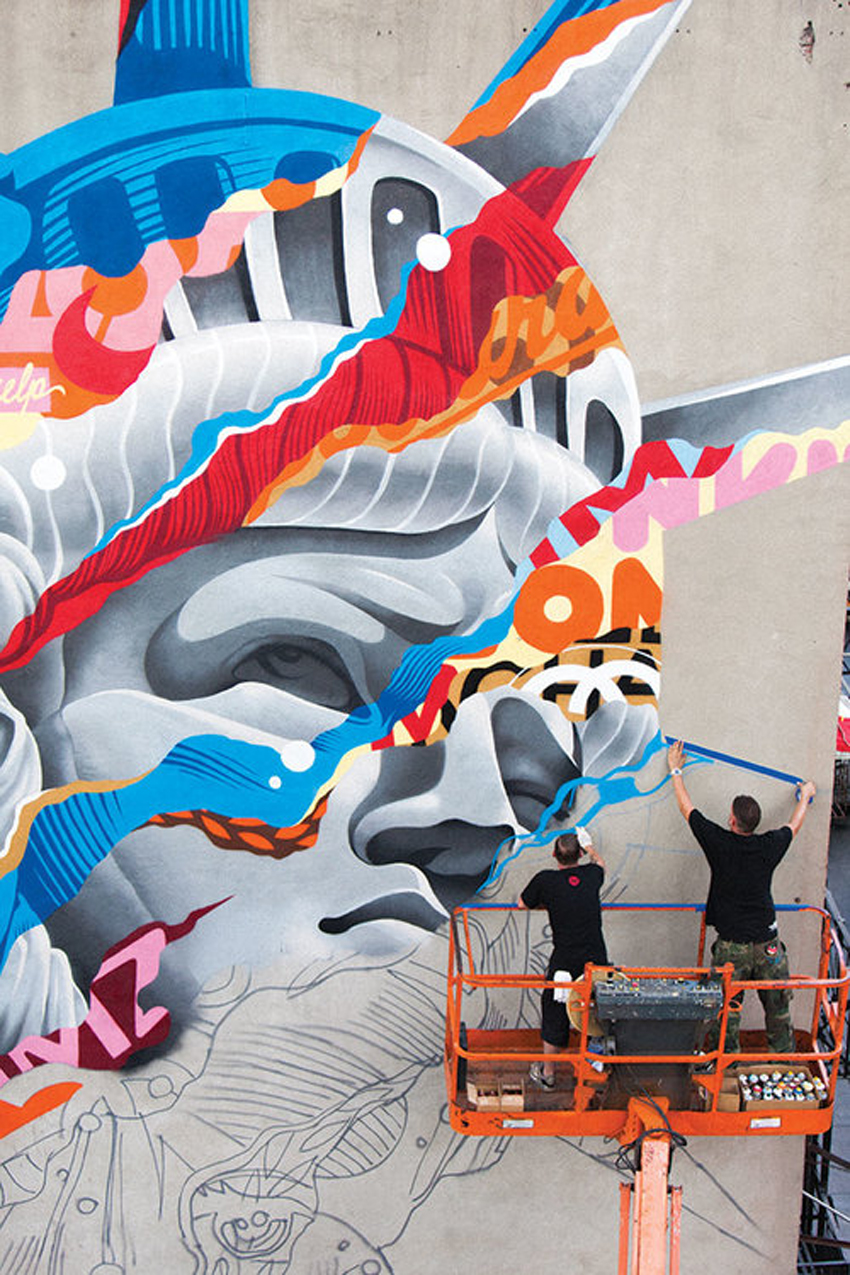 after living in LA, west london, and detroit, he moved to new york city at only 20 years-old. eaton completed one year in the school of visual arts and then dropped out, confident that he would be able to make it as an artist. his background in toy design and grafitti came together at the toy company, kidrobot. there, he contirbuted to the beginning of the designer toys era, where artists used the toy manufacturing process to create limited edition art figures. he became a celebrated toy designer with companies like hasbro, nike and adidas consulting him for numerous projects.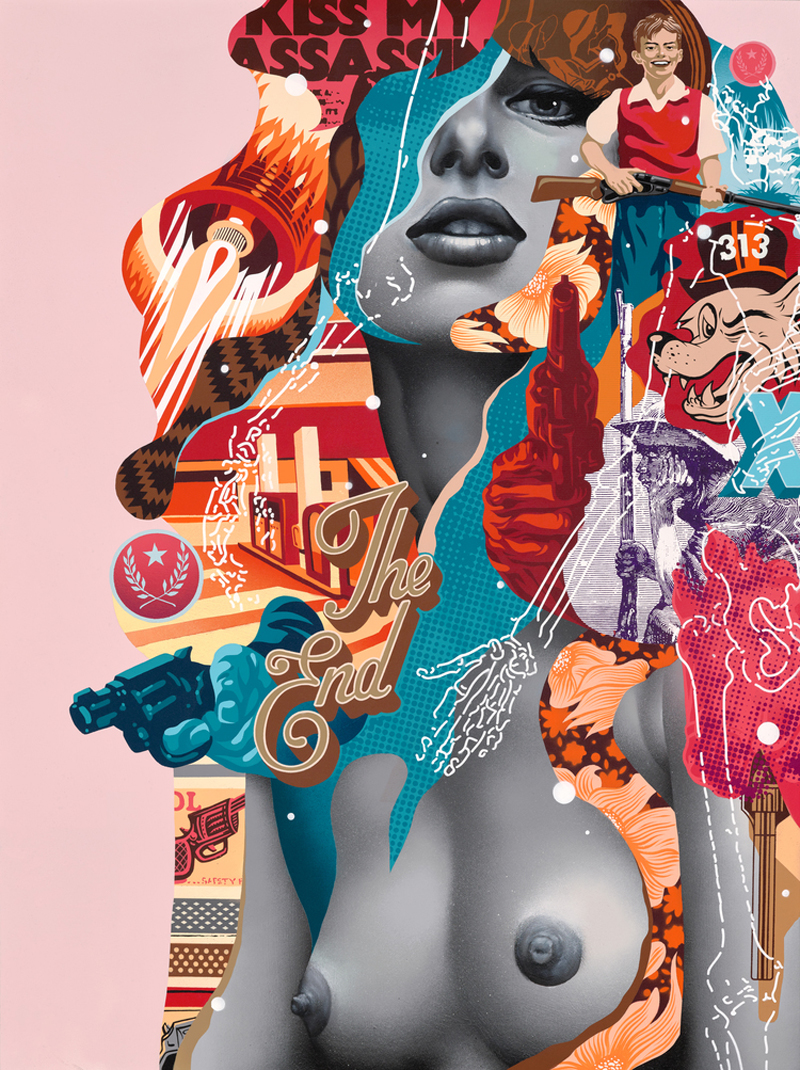 kiss my assassin.
however, when offered the position of director of toy design at kidrobot, he declined and started his own creative agency, thunderdog studios. the company offered creative direction for brands that worked with urban artists. he provided consulting for big brands that were interested in dipping their toes in art projects, yet needed the connections and expertise that eaton presented.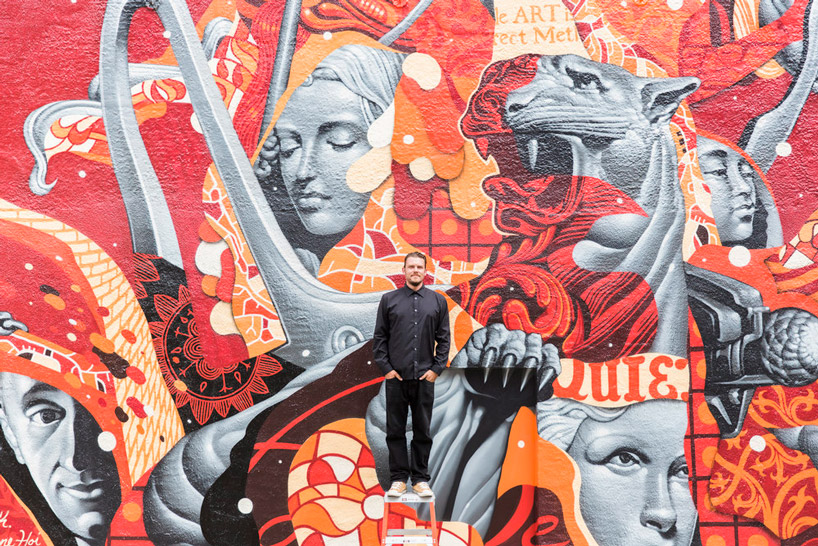 all of the interdisciplinary art mediums eaton explored, informed his grafitti aesthetic later on. he prefers not to use pencils or tape in his large scale artwork, adding excitement and spontaneity to the pieces. he creates dynamic yet structured work, where the process depends on the client. sometimes he keeps it loose and unplanned, while other times, clients want to know what they're getting… but ultimately, the artist's 'enthusiasm leads to quality'.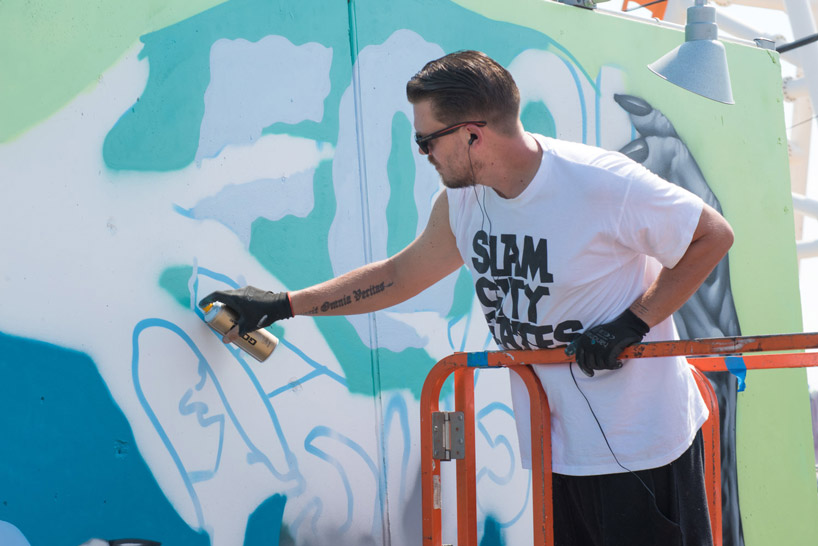 when he first moved out to LA after living for 15 years in new york city, he was hired as the sole creatore, executive producer and art director for his own disney show. although the two-year project never aired, he learned many valuable lessons that he applied to his street art afterwards. he understood how ideas work as writing, without having a physical representation attached. he could develop and mold these ideas before picking the medium through which they would come alive.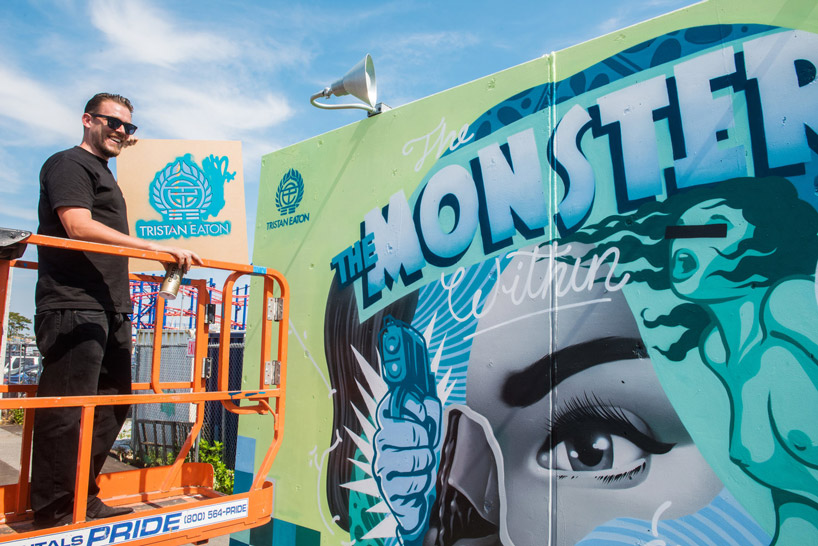 eaton became confident with his ability to adapt and learn new skills, and work for each project's big-picture creative direction. he learned that the concept and idea is everything, and the medium is only secondary. 'you don't have to act on every idea right away, and sometimes you don't even know the right place for it yet, but you can't forget it', the artist offers. tune into the midnight charrette's 139th episode for more funny stories, quirky toy anecdotes and artistic advice from tristan eaton.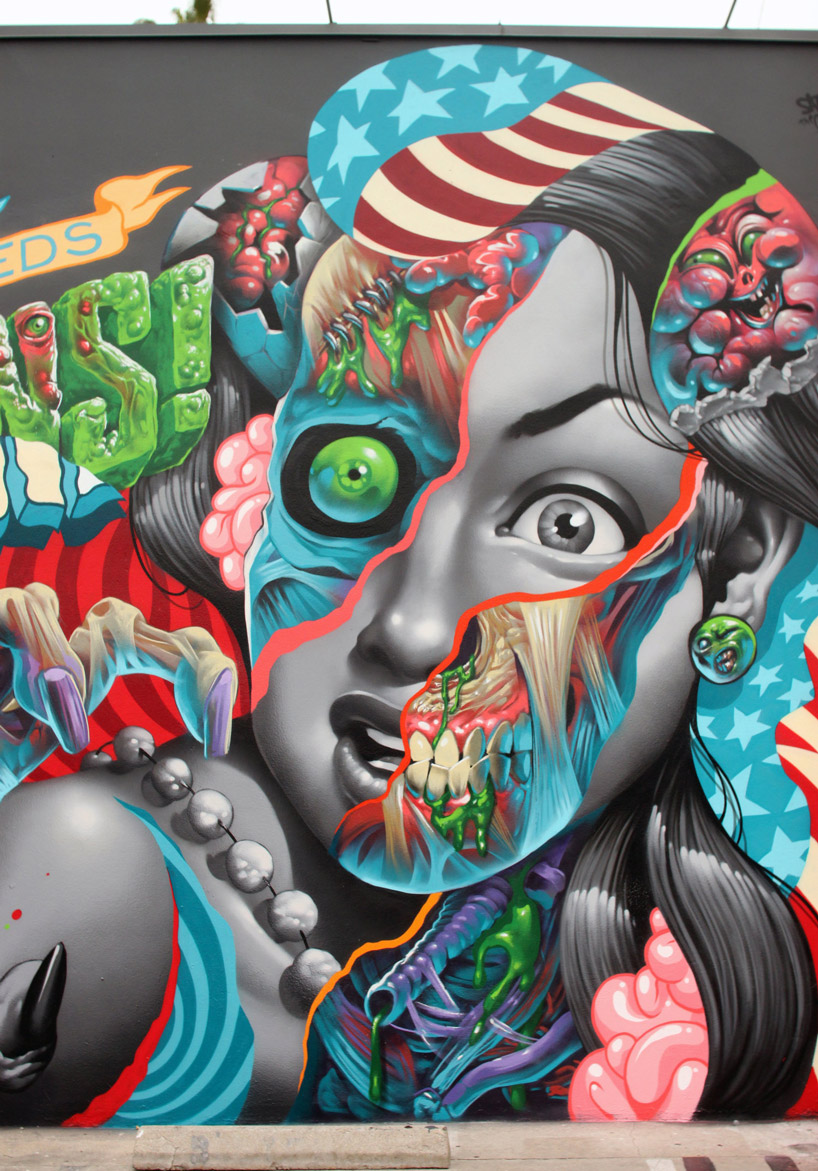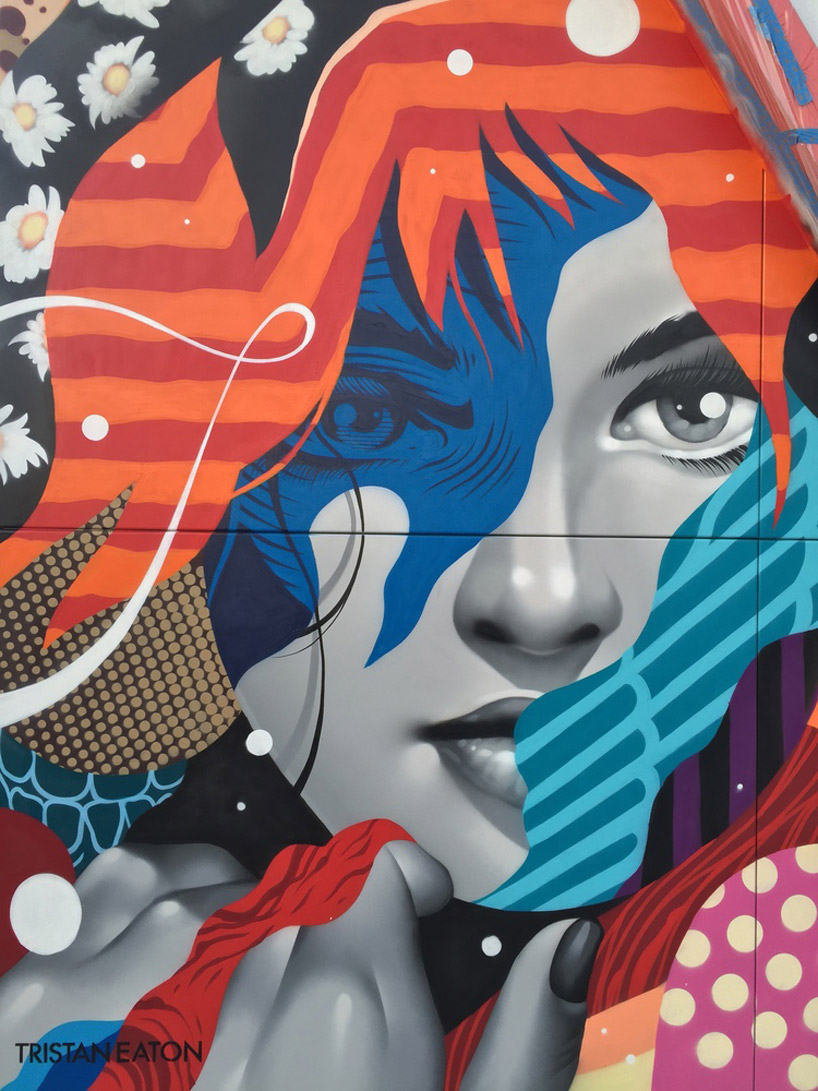 interview info:
podcast: the midnight charrette, episode 139
artist: tristan eaton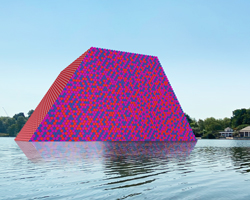 jul 08, 2020
jul 08, 2020
jun 23, 2020
jun 23, 2020
jun 17, 2020
jun 17, 2020
jun 15, 2020
jun 15, 2020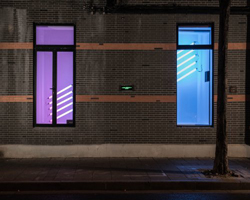 jun 11, 2020
jun 11, 2020
jun 01, 2020
jun 01, 2020
toys
(55 articles)
may 27, 2020
may 27, 2020
may 22, 2020
may 22, 2020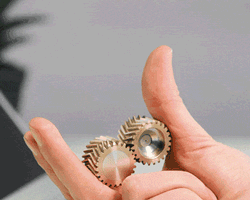 may 09, 2020
may 09, 2020
a diverse digital database that acts as a valuable guide in gaining insight and information about a product directly from the manufacturer, and serves as a rich reference point in developing a project or scheme.