20 years of designboom: milton glaser is an embodiment of american graphic design, with a profound impact on the field felt across the world. from the instantly-recognizable and ever-enduring 'I ♥ NY' logo, to his iconic poster design for bob dylan in 1966, glaser's work is regarded as some of the most important in visual history.
before founding milton glaser, inc. in 1974, glaser co-founded new york magazine, where he served as president and design director. earlier still, in the mid 1950s, he co-initiated pushpin studios, a design and illustration firm that exerted a powerful influence on the direction of the graphic design world.
to this day, the 90 year old milton glaser continues to produce a prolific amount of work in many fields of design — from identity programs for corporate and institutional marketing, to environmental and interior projects. he recently forayed into the design of a pair of sunglasses for a brooklyn-based eyewear company and worked on a series of portraits for an exhibition about william shakespeare.
designboom met milton glaser at his studio in new york in may 2000, where we filmed our video interview. he spoke with a cool, casual candor about the range of his career, his musical tastes, his working process, … 'as a graphic designer my work is characterized more by drawings — more than many of my contemporaries. I love to draw, love to illustrate, make pictures. for us who came out of the history of modernism, it might not be the appropriate way to work. perhaps it is just not a comfortable way to work. it would be hard for somebody looking at the range of things that I do to see a persistent pattern in them, except in the realm of drawing and illustration, where the choice of colors and forms are more obviously personal.' glaser told designboom during our visit.
this range, and self-professed inconsistent pattern with which glaser worked yielded an incredibly diverse career that has — so far — spanned more than six decades. the evolution since his early days a designer is difficult, even for glaser himself, to delineate. 'if I would try to be positive,' he told us, 'the earlier work has perhaps more virtuosity in it, and an attempt to display that virtuosity, which is a characteristic of youth. it was developed in the sixties, so the early work — like the poster for dylan — has an almost psychedelic sense of post-or proto-art nouveau look. over the last twenty years it becomes more simple, more direct; I think stronger, more reductive…even though I love the decorative.'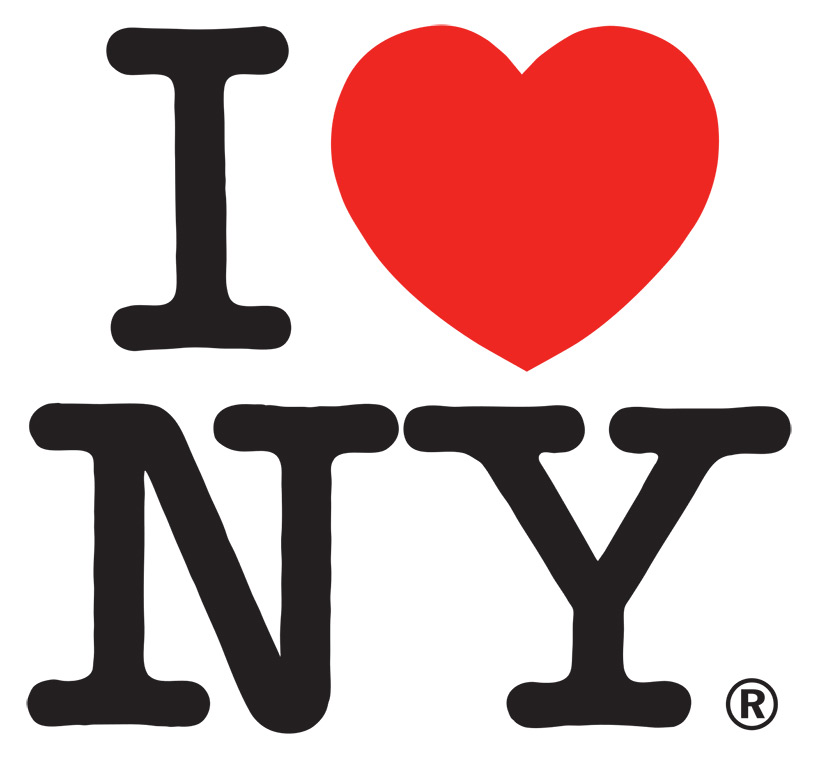 tourism-campaign symbol for new york, 1973
—
as we celebrate this landmark anniversary marking 20 years of designboom, we present to you: treasures on tape, from the designboom archives — a series of 'retro' videos filmed by designboom in its first years. with japanese mini-dvd technique we conducted video interviews and filmed live discussions with the world's leading protagonists in the creative fields, where they reflect on the state of contemporary society, the evolution of their work over the years, and their forecast for the future.
watch the video at the top of the page, and stay tuned as we deliver you a host of treasures on tape: from the designboom archives.

1999 was the year the world came face to face with a technological future; the Y2K phenomenon fueled humanity's curiosity; the world wide web found a place in people's homes (before most consulted it from work); google adopted the idea of selling search terms (in 1998) and went live…around 2000, the search engine rose to prominence.
in the midst of this culturally tectonic period, among mostly 'forums' or scientific publications, designboom has been the first REAL online magazine (no publishing software was available, we had to learn coding. readers went online via a modem -slow connection- and even for articles with the tiniest images, consultation was rather expensive). we were practitioners in the fields of architecture and design and initially were devoted mostly to these communities, but our constantly-evolving cultural project included very soon art and technology news.
for twenty years designboom has united and promoted creatives from around the world, excited by the ideas of small practices, independent makers, enthusiastic students, and and the biggest names in business. driven by curiosity, passion, research, expertise and hard work, designboom embraces a broad definition of art, architecture, technology, publishing the latest and most relevant projects in these fields to a global audience of 3.5 million readers. online since 1999, designboom is the first and most popular digital architecture, art and technology magazine (english and mandarin), with offices in milan, new york, beijing, and tokyo.
readers are an active and essential part of our editorial calendar, through designboom's reader submissions, creatives and makers — regardless of place, position or prestige; religion, nationality, or gender — are invited to communicate their work to a huge, international audience (180,000 active contributors). this horizontal distribution of information means that cultural conversations are developed directly by our readers, and do not follow any fixed hierarchical systems or chains of command. 490k newsletter subscriptions – see also instagram (2.6 M followers), facebook (1.2M) and twitter (1.2 M).
apr 27, 2020
apr 27, 2020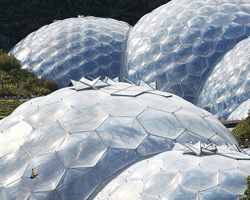 feb 04, 2020
feb 04, 2020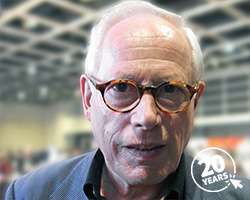 jan 29, 2020
jan 29, 2020
nov 29, 2019
nov 29, 2019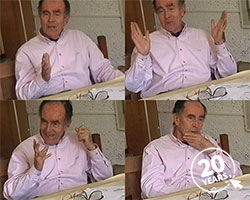 oct 24, 2019
oct 24, 2019
sep 11, 2019
sep 11, 2019
jul 10, 2020
jul 10, 2020
jul 10, 2020
jul 10, 2020
jul 09, 2020
jul 09, 2020
jul 01, 2020
jul 01, 2020
jun 27, 2020
jun 27, 2020
a diverse digital database that acts as a valuable guide in gaining insight and information about a product directly from the manufacturer, and serves as a rich reference point in developing a project or scheme.