jun 15, 2010
minale maeda: rietveld LEGO buffet for droog
minale maeda: rietveld LEGO buffet for droog
dutch based design duo minale-maeda (kuniko maeda and mario minale) playfully reprise gerrit rietveld's grace to reconsider his de stijl masterwork, 'buffet' for dutch design company droog. the 'rietveld LEGO buffet' uses over 25, 000 pieces of LEGO, updating the de stijl's call for simplified materials through the use of the iconic toy building blocks known to us as children, creating a re-iteration of one of modern design's most relevant historical suggestions. the buffet comes in a numbered edition of 5.
gerrit rietveld buffet executed in LEGO
details
mario minale working on the construction of the buffet
LEGO pieces all laid out
buffet production in progress
the rietveld via LEGO, buffet is on show as part of droog's presentation at design miami/ basel 2010 from june 15th – 19th, located at booth G28, hall 5, messe basel, messeplatz. the buffet is a continuation of mario minale's 2004 rendition of rietveld's red blue chair, also done in LEGO.
'red blue LEGO chair' by mario minale
this LEGO version of the iconic 'red blue chair' by gerrit rietveld is 6% larger because it is governed by the LEGO brick size. the chair was produced in the spirit of rietveld's original intention to make the design widely available, however, copyright laws prevented this LEGO version from being mass produced.
detail all images courtesy of minale-maeda studio
jun 28, 2010
jun 28, 2010
jun 24, 2010
jun 24, 2010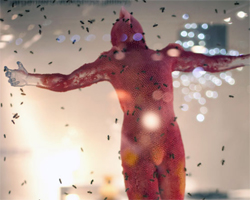 jun 22, 2010
jun 22, 2010
droog
(15 articles)
jul 05, 2015
jul 05, 2015
nov 30, 2010
nov 30, 2010
oct 24, 2010
oct 24, 2010
LEGO
(121 articles)
aug 16, 2017
aug 16, 2017
aug 11, 2017
aug 11, 2017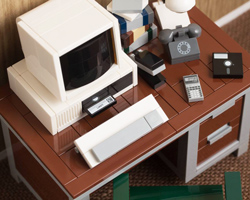 jul 27, 2017
jul 27, 2017
aug 04, 2012
aug 04, 2012
jan 10, 2011
jan 10, 2011
oct 11, 2007
oct 11, 2007