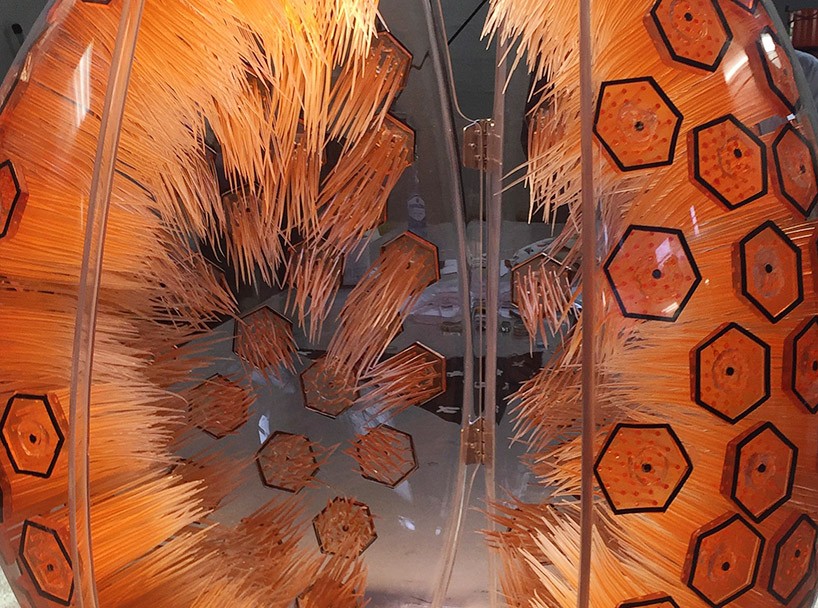 MINDCRAFT16 danish design exhibition in milan, curated by gamfratesi
MINDCRAFT shows established names like cecilie manz, henrik vibskov and ole jensen exhibit alongside upcoming designers and craftspeople in an introspective installation for the annual showcase of danish design that takes place during milan design week.
the curators, danish and italian design duo stine gam and enrico fratesi, commissioned 17 designers and crafts artists to create new pieces for the exhibition on the theme 'in my mind craft'.
'the theme of MINDCRAFT16 is 'in my mind craft' and we have chosen a historical venue for the exhibition. the institution studies the origins of texts and literature, and driven by the notion of tracing the origins of a project, an idea, a thought, we looked to historical ideas about the human brain as a source of inspiration for our exhibition concept.' gamfratesi explain.
in my mind craft
the combination of the words MIND and CRAFT highlights the goal of the exhibition series, which is to showcase the capacity and potential of a field that spans from experimental, innovative and conceptual design to the technical proficiency and material knowledge derived from crafts.
the invited talents have experimented with ceramics and hollowware, but also furniture design, textile design, fashion and visual design: benandsebastian, anne dorthe vester and maria bruun, christina schou christensen, rosa tolnov clausen, freya dalsjø, dark matters, yuki ferdinandsen, halstrøm-odgaard, ole jensen, irv johnson music, marianne krumbach, akiko kuwahata, cecilie manz, nicholas nybro, vibeke fonnesberg schmidt, øivind alexander slaatto and henrik vibskov.
designboom visited gamfratesi's brand new studio in copenhagen and had a sneak preview of what MINDCRAFT16 will entail.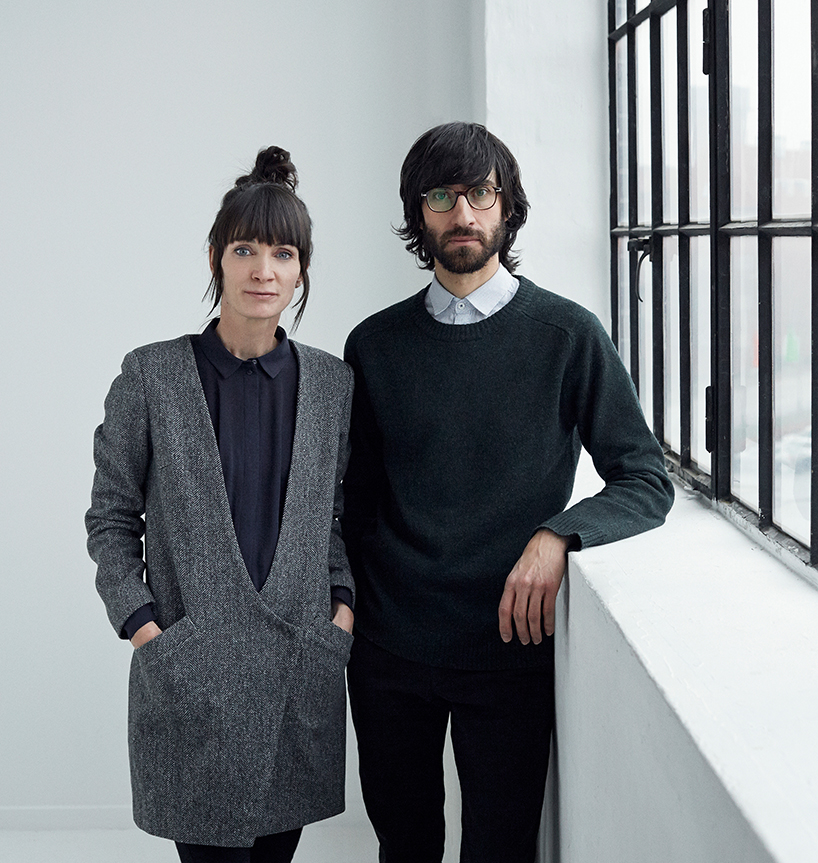 stine gam and enrico fratesi, curators of MINDCRAFT16
photo courtesy of MINDCRAFT/tuala hjarnø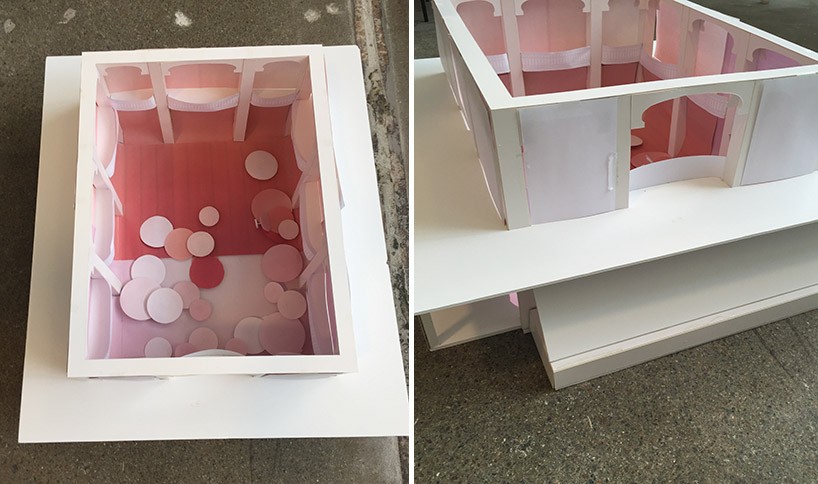 the exhibition design is made to resemble the space 'inside your mind'. mock-up by gamfratesi
image © designboom

to illustrate 'thought going on in an encapsulated mind-space', the objects on show are displayed on rotating,
flesh colored (pink hued) pedestals, the balconies and walls are covered with fabric, and a layer of sound/music is added to it.
(see also the MINDCRAFT15 installation 'in between', designed by gamfratesi. gamfratesi have also curated last year's danish design exhibition in milan. the scene was that of a modular mirror floor in the courtyard of the ancient cloister of san simpliciano, in the brera district that created a physical reflection, giving rise to a surreal sense of space).
the MINDCRAFT exhibitions are supported by the danish arts foundation's committee for crafts and design project funding, and are organized by the danish agency for culture and palaces.
MINDCRAFT16 takes place from 12 – 17 april, in the circolo filologico milanese, via clerici 10.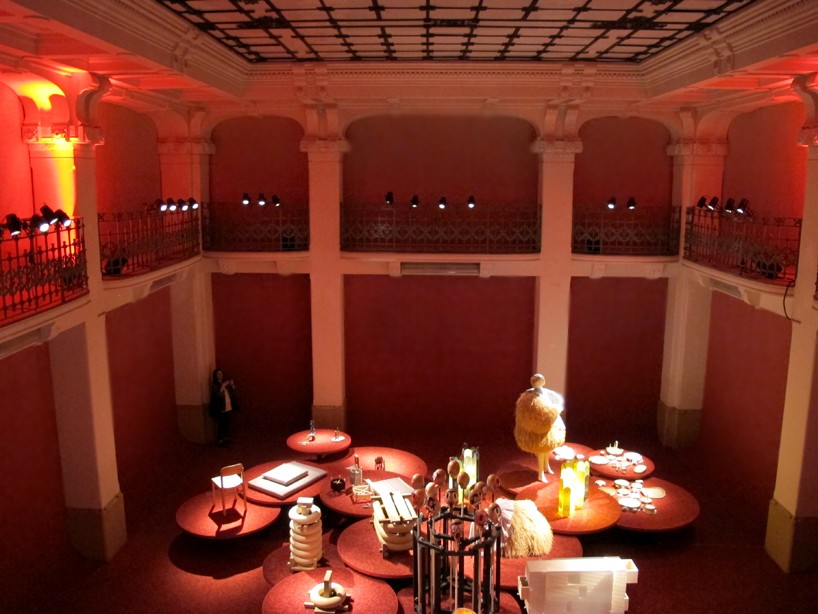 exhibition view
image © designboom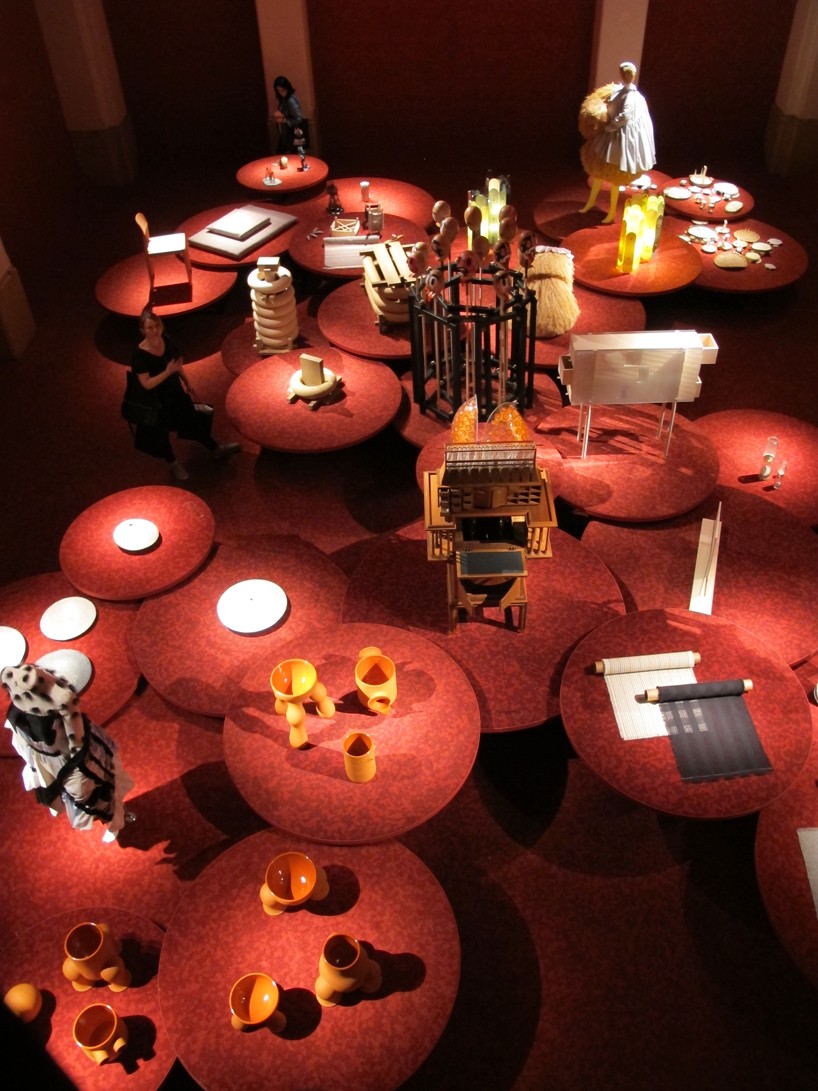 exhibition view
image © designboom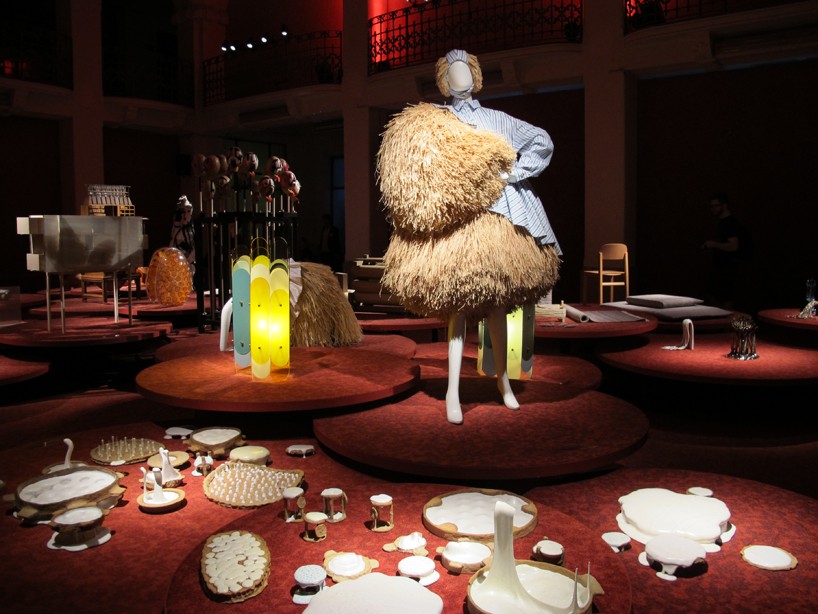 image © designboom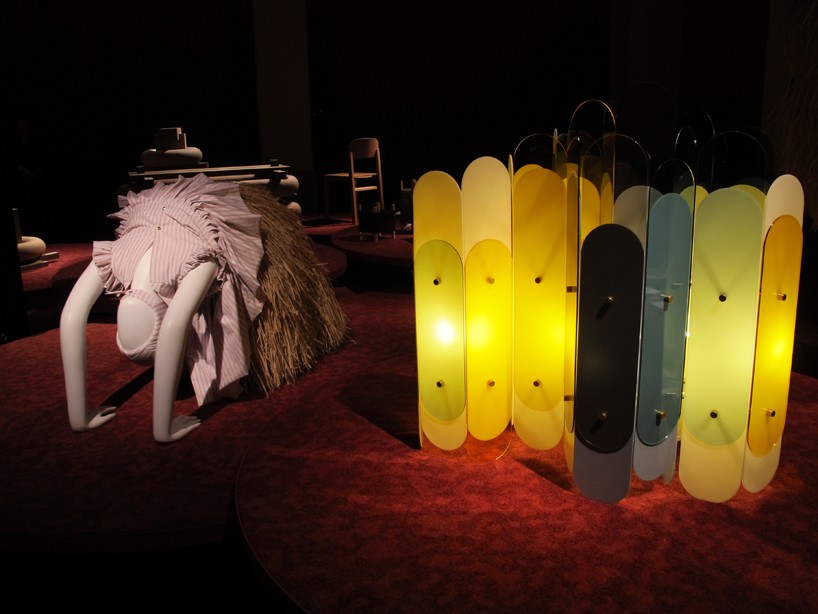 image © designboom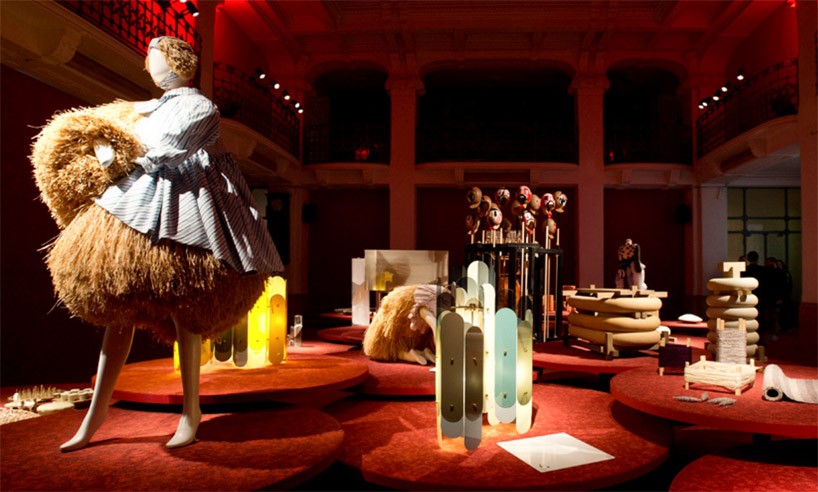 —
'SUB3' and 'the jaw nuts piece'
by henrik vibskov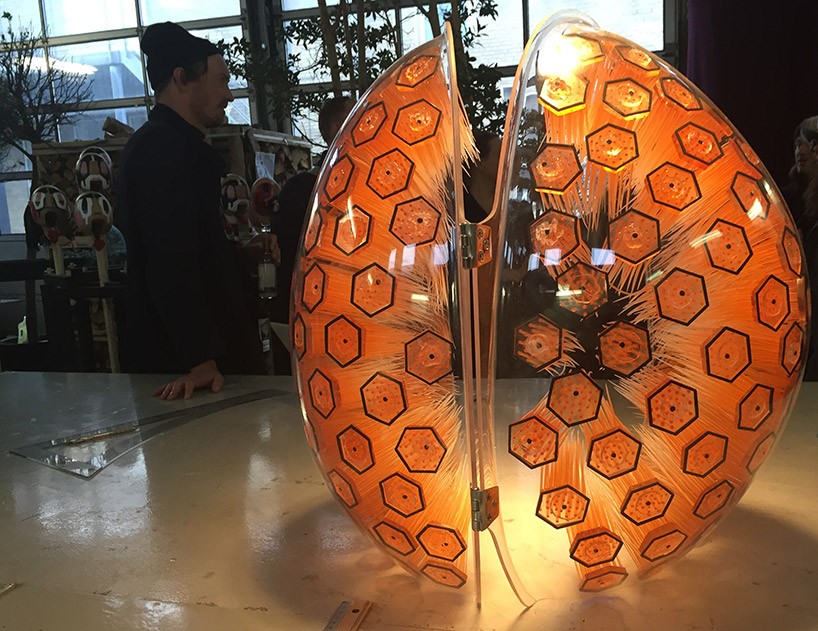 'SUB3' helmet and henrik vibskov in his copenhagen fashion atelier
image © designboom
'SUB3' explores the idea of a physical encapsulation of the human mind. it is designed as a transparent organic shell that both embraces and reshapes its guest.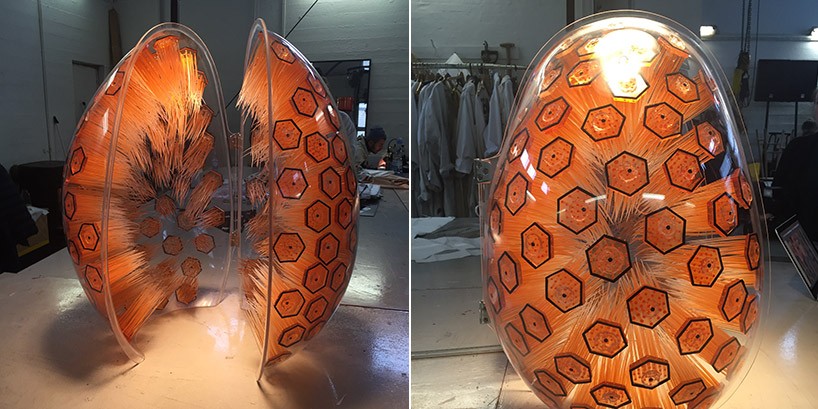 'SUB3' byhenrik vibskov
image © designboom
the 'jaw nuts piece' heads simulate the constant unstoppable flow of information and misinformation that threatens to drive us nuts. the piece also explores the landscape of our mental universe. in contrast to the soothing and calming space of 'SUB3', however, it explores a state of mind that borders on insanity, depicting external pressures in the form of a noisy crowd of constantly blabbering wooden heads.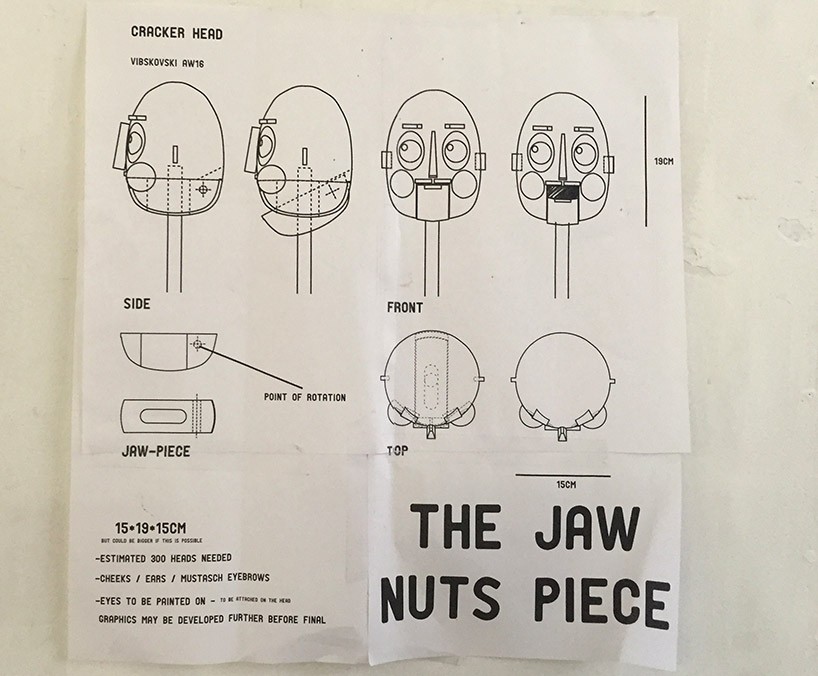 'jaw nuts piece' drawing by henrik vibskov
image © designboom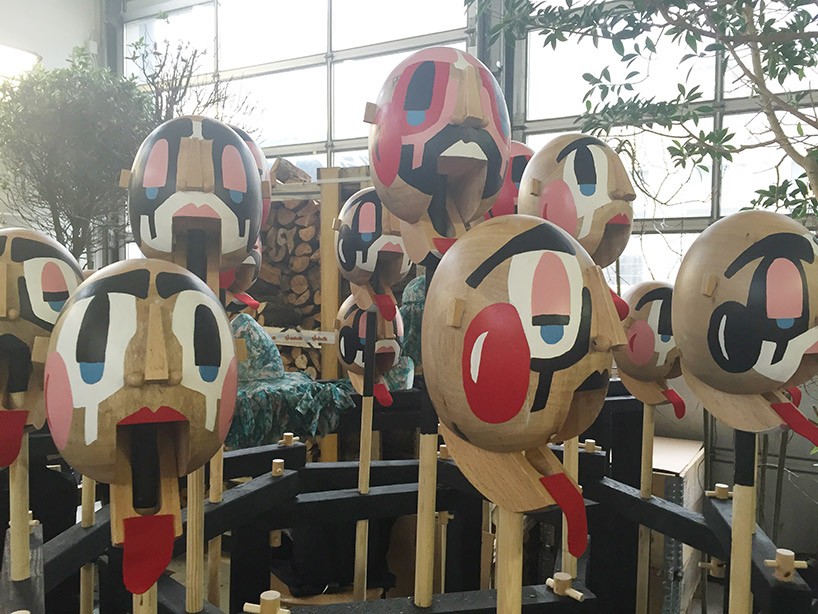 henrik vibskov studio visit
image © designboom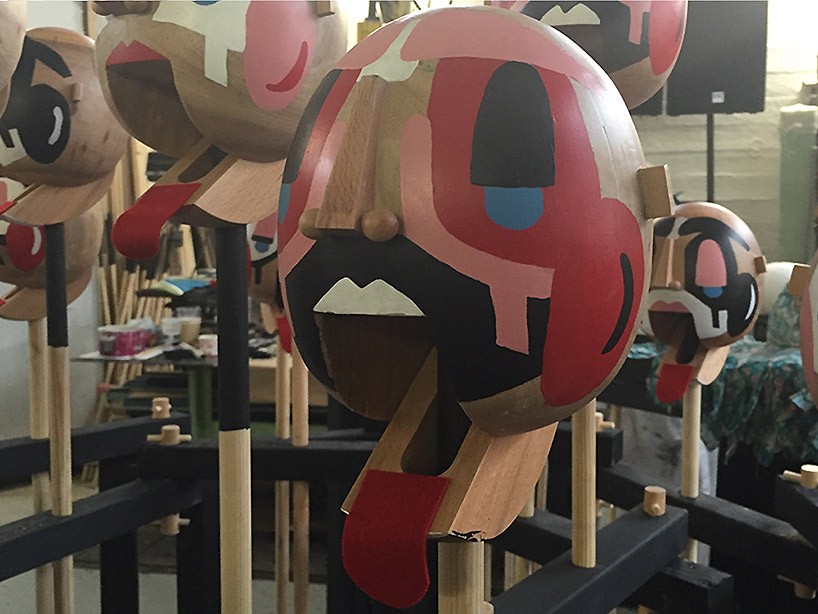 image © designboom
their broken language simulates the extreme and overwhelming information flow we are all exposed to today. in form, the heads are a postmodern and asian-inspired and take on the shape of a traditional nutcracker. in an eerie mix of imagery, the bright colours spark associations to puppet show marionettes, while the sticks might point to the medieval custom of displaying the severed heads of slain enemies, mounted on stakes.
—
'… after'
by irv johnson
is a musical interpretation of this year's main topic, 'my mind craft'. the music is present throughout the exhibition, framing and reflecting its overall theme and appealing to the subconscious perspective.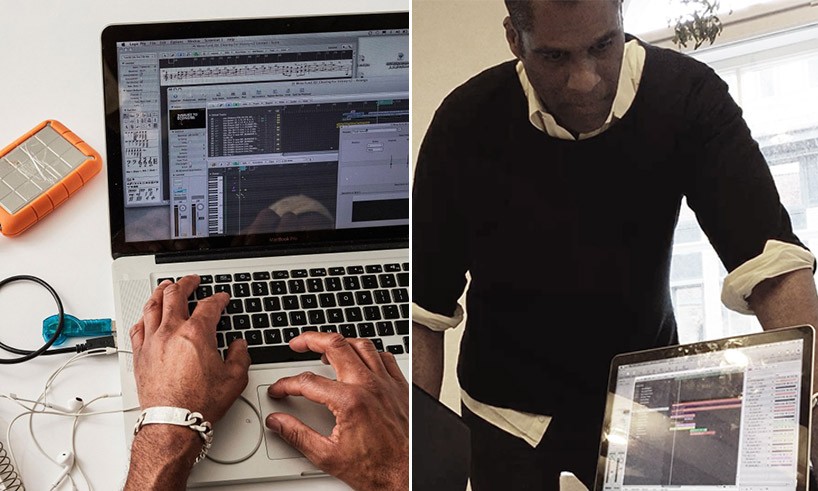 irv johnson studio visit
image © designboom

rather than being a static composition that is simply looped to achieve a continuous, the music consists of several layers or sequences that are interwoven in a randomized process.


performance of '…after' by irv johnson
video © designboom

—
'deal with it'
by rosa tolnov clausen

'deal with it' examines what happens when a systematic process is disrupted by the random element of chance.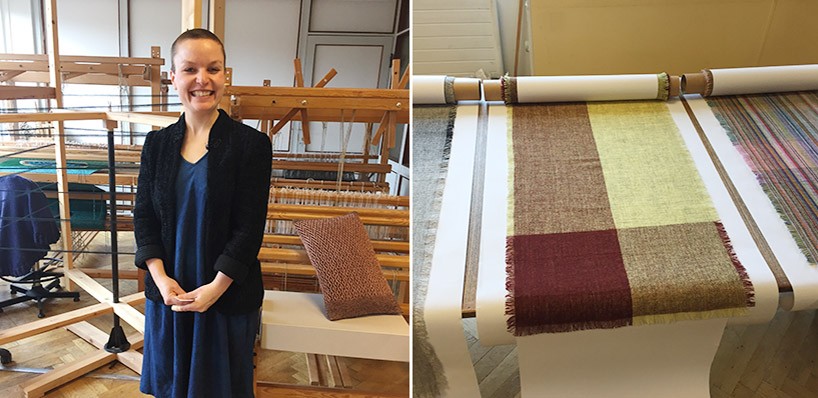 rosa tolnov clausen is directing weaving classes in an institute for visually impaired in copenhagen.
image © designboom
the key focus in this process is the intersection between the carefully planned and the unpredictable. the results that emerge when systematic and analytical approaches are subjected to random factors and events.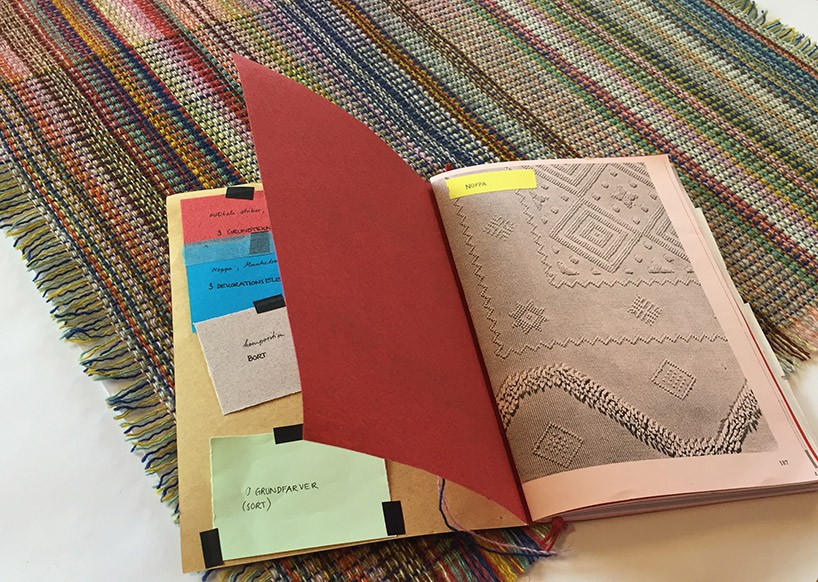 a look inside rosa tolnov clausen's process
in her creative work, she focuses on nordic weaving traditions and takes them into a contemporary context, exploring what happens at the intersection of the conceptual core of a project and traditional techniques. many of her projects have a strong social component, where weaving is used as a tool for people to engage with, learn about and relate to textile in interactive, aesthetic and tactile processes.
—
'tension'
by christina schou christensen
tension is shaped by the interaction of surface tension, shape, intense heat and gravity.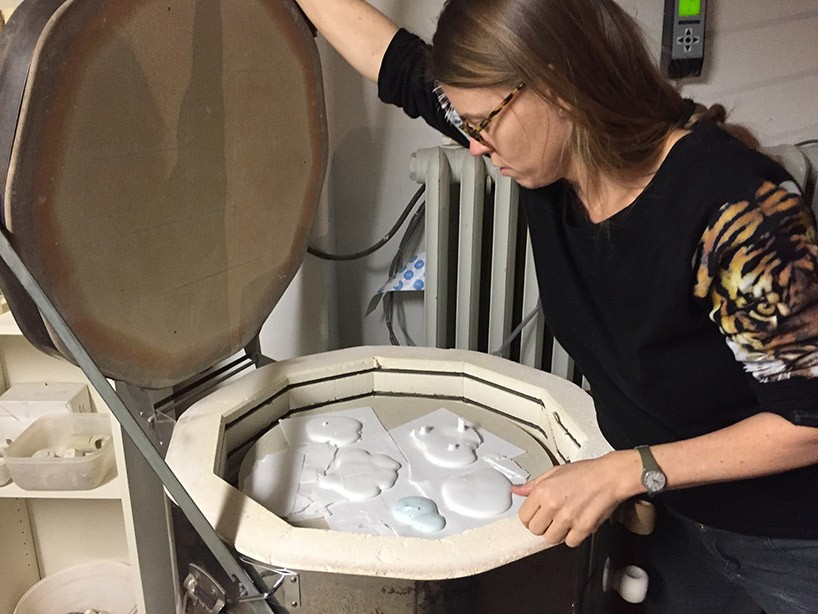 visiting christina schou christensen's ceramic workshop
image © designboom
in christina schou christensen's work, glaze is not merely a coating that affects the colour and texture of a piece, but an equal element of form in its own right, capable of radically altering the shape of an object.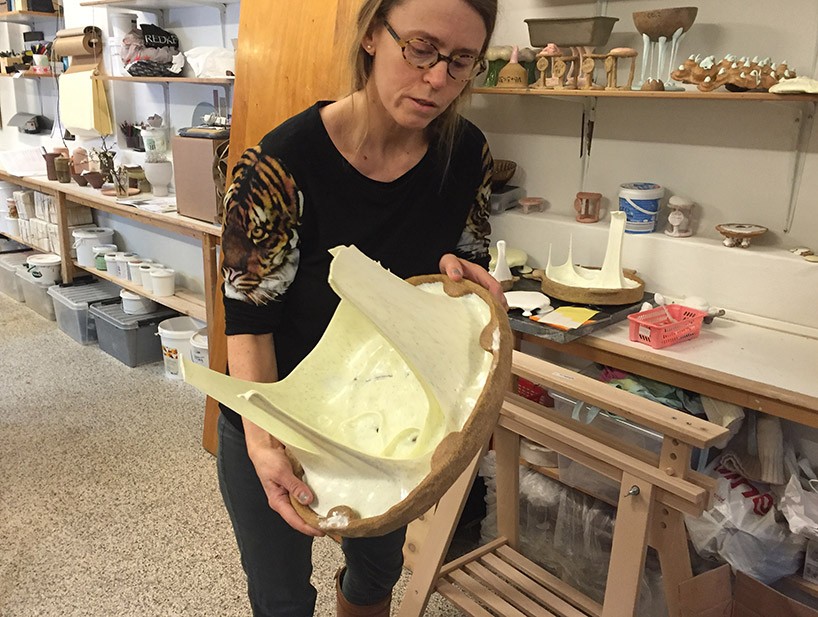 christina schou christensen with one of her most experimental researches about the plastic expression of glaze
image © designboom
—
'primal pottery project'
by ole jensen
shared human symbols, signs and references with influences from early pottery.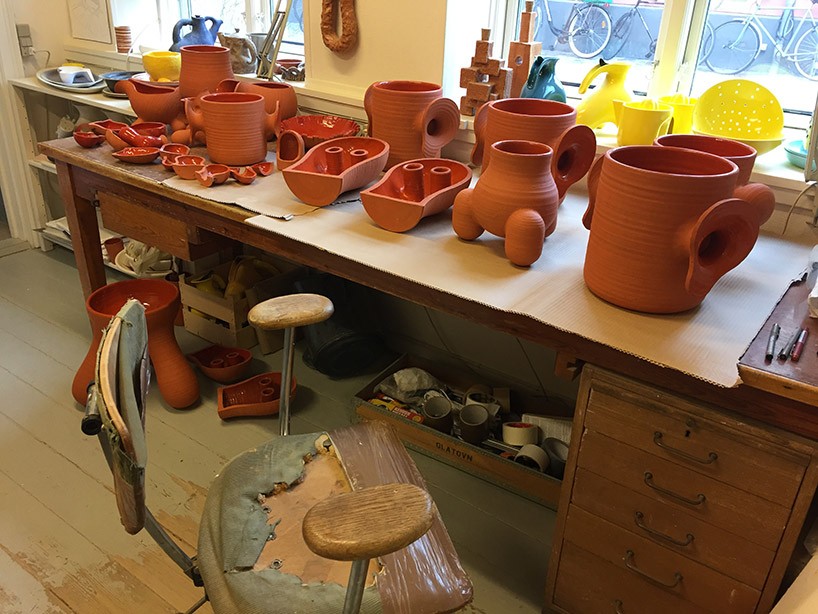 studio visit to ole jensen
image © designboom
the resulting objects are made in red clay, and on jensen's potter's wheel, new and surprising expressions have been allowed to take form in the moment. in original cultures, utilitarian objects are often perceived and depicted as a body or a head, complete with ears, feet or legs, as animated beings.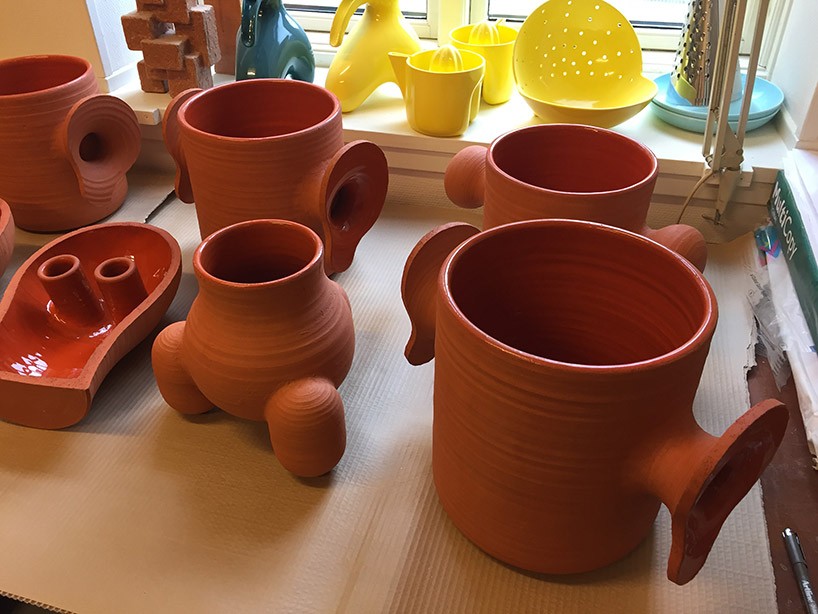 inside ole jensen's studio: referencing etruscan ceramics, the hand crafted vessels are adorned by skulls, ears, legs…
image © designboom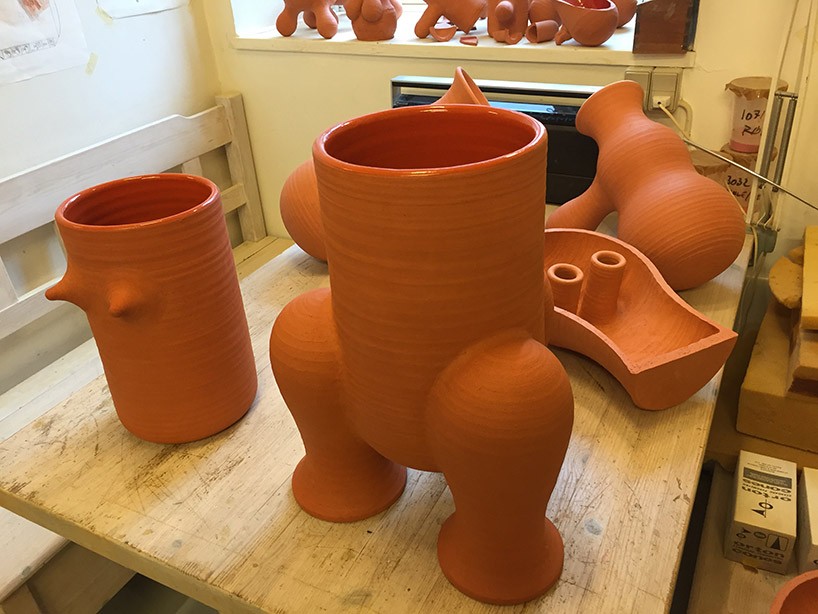 ole jensen's experimentation with archaic forms
image © designboom
—
'sølvgade chair'
by cecilie manz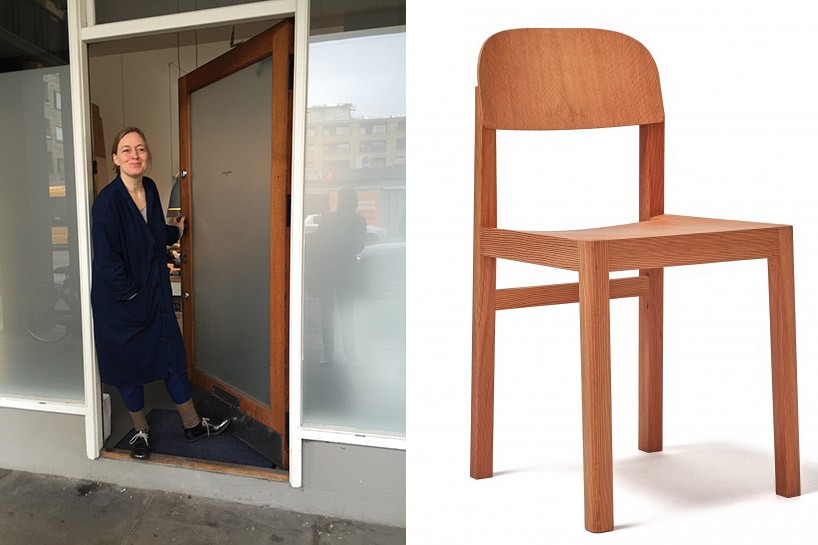 visiting cecilie manz' studio in copenhagen
image © designboom
the path to the crisp, clear, calm vision that becomes the finished design often winds its way through entire forests of doubt and chaos. discarded details, a waste heap of ideas, doubts, clarity, doubts – selection and rejection. the space among the growing piles of model foam, dust, cardboard, pins, wood and coffee forms a surprisingly productive space for creative and conceptual thinking.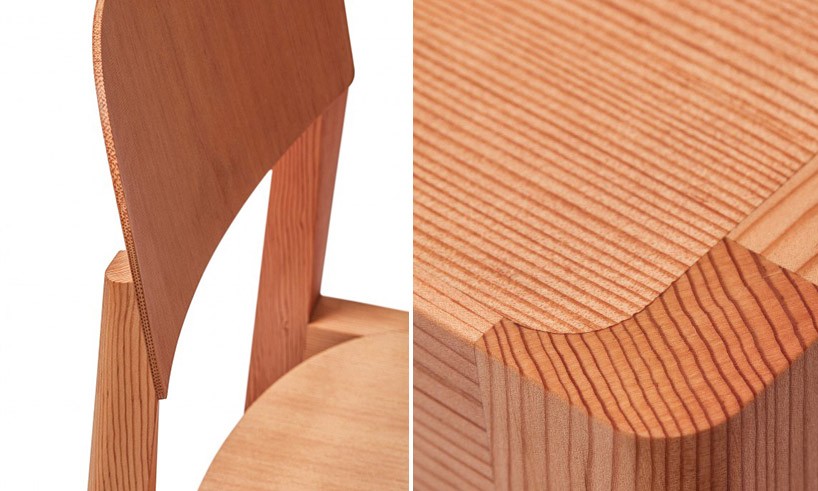 wood details of the 'sølvgade chair' by cecilie manz

—
'mindframes'
by oivind alexander slaatto

our modern lifestyle has put the natural cycles under pressure, and breaks are often seen as a waste of time. however, creative minds are never idle, and therefore we need breaks to recuperate, process and reflect.


the design process behind 'mindframes' by oivind alexand slaatto
video © designboom

the design of the collection of hourglasses has a certain geometry that makes the intervals twice or three times as long when the glass is turned upside down, which helps you structure your day in a way that makes rooms for the crucially important breaks: a 1-minute brainstorm followed by a 2-minute break; an intense 45-minute working period followed by a 15-minute break; an 8-hour workday complemented with 16 hours of free time for sleep and recreation. slaatto is also considering adding hourglasses that mark a whole week or even a year.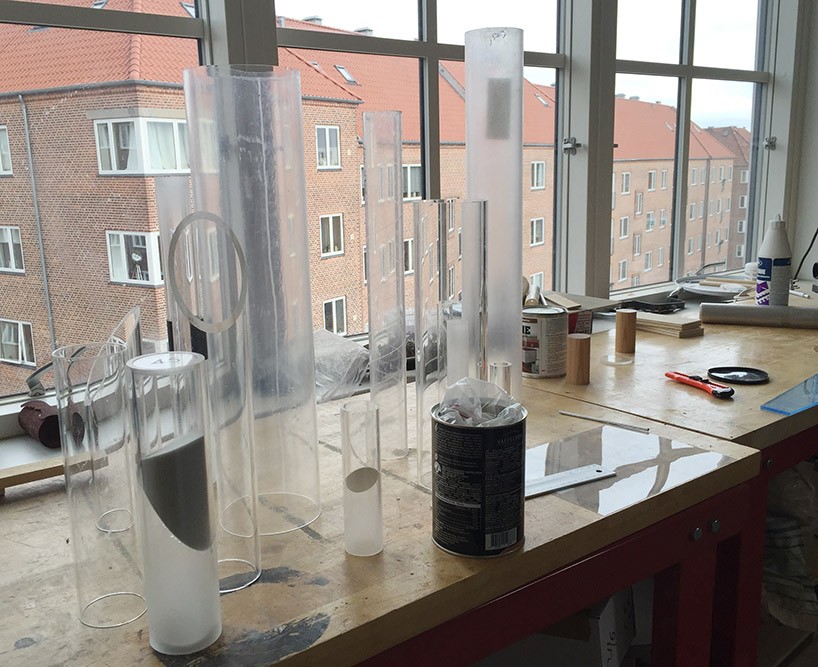 oivind alexander slaatto's experimentation with hour glasses
image © designboom
this article only presents a glimpse, a small excerpt of what MINDCRAFT16 has to offer. we have selected these projects to express the diversity of the creative works that the exhibition encompasses, and leave the rest for visitors to discover during milan design week!
see designboom's instagram coverage @milan.design.week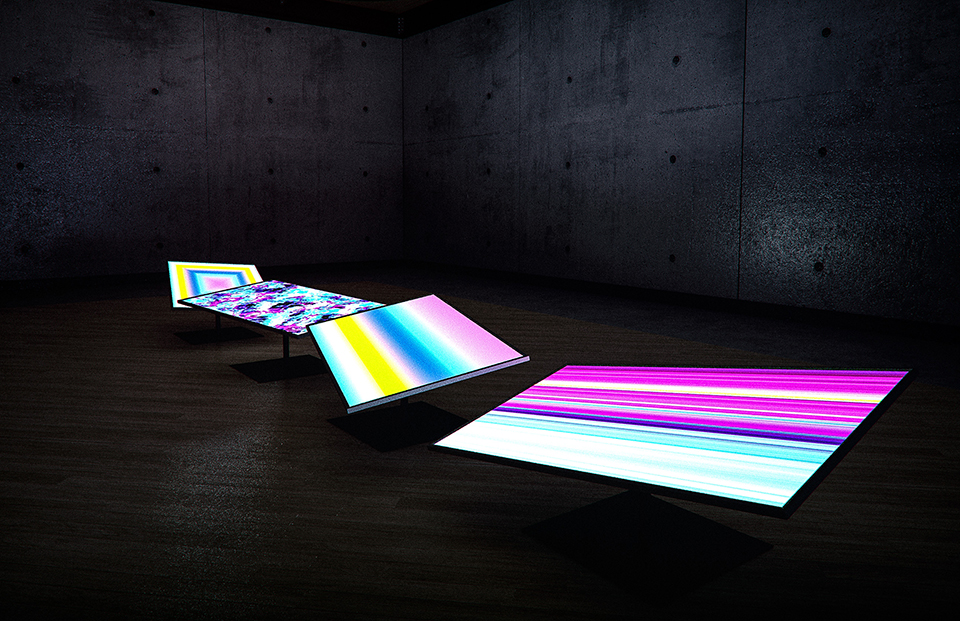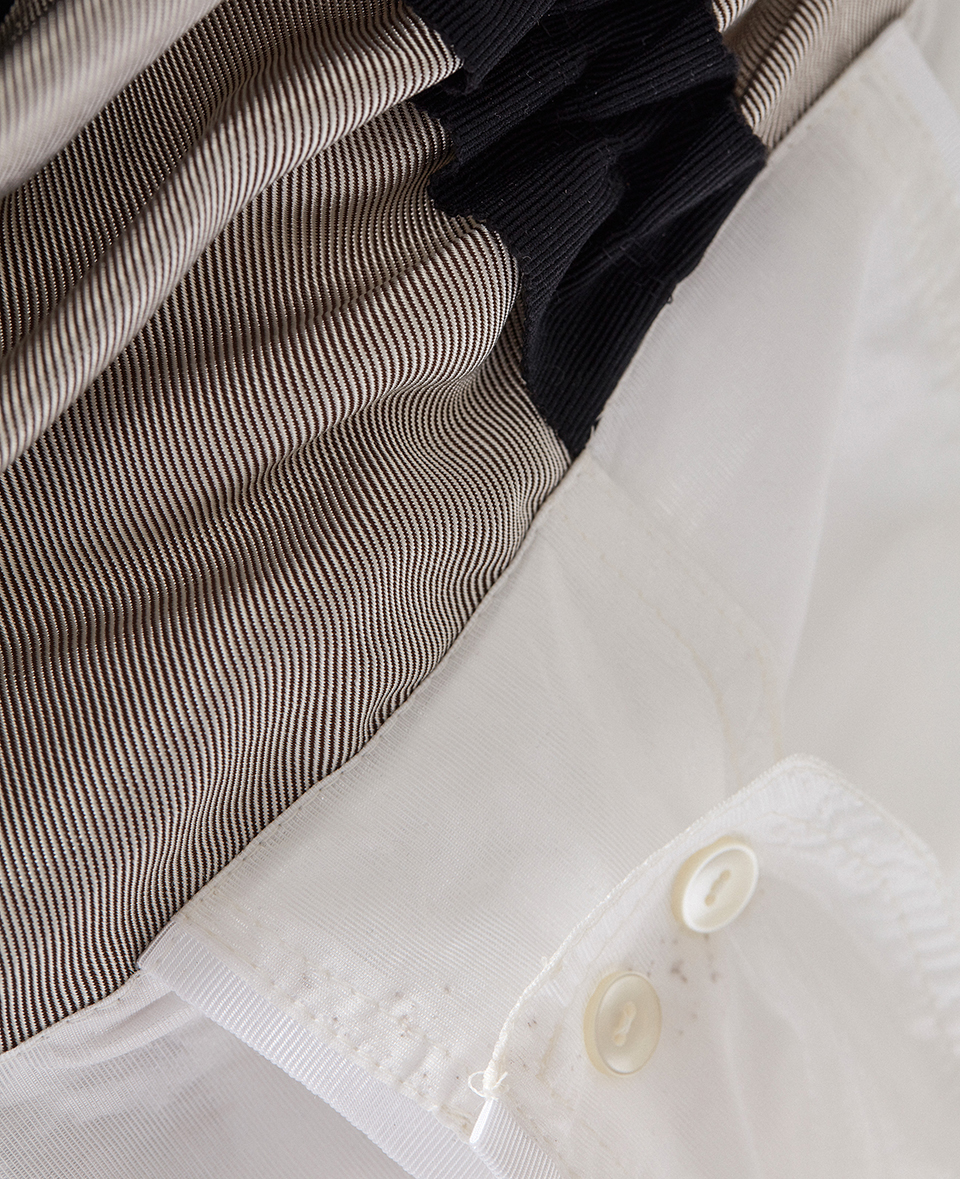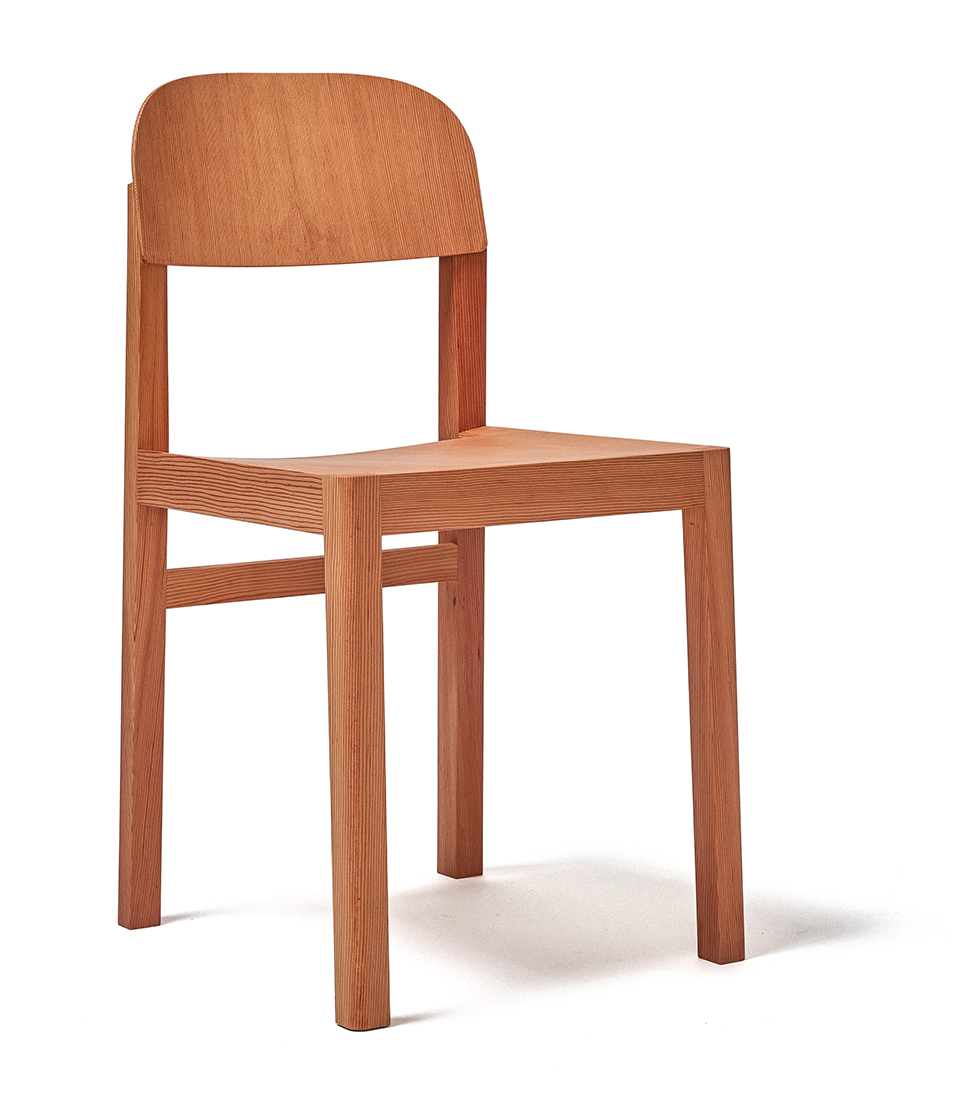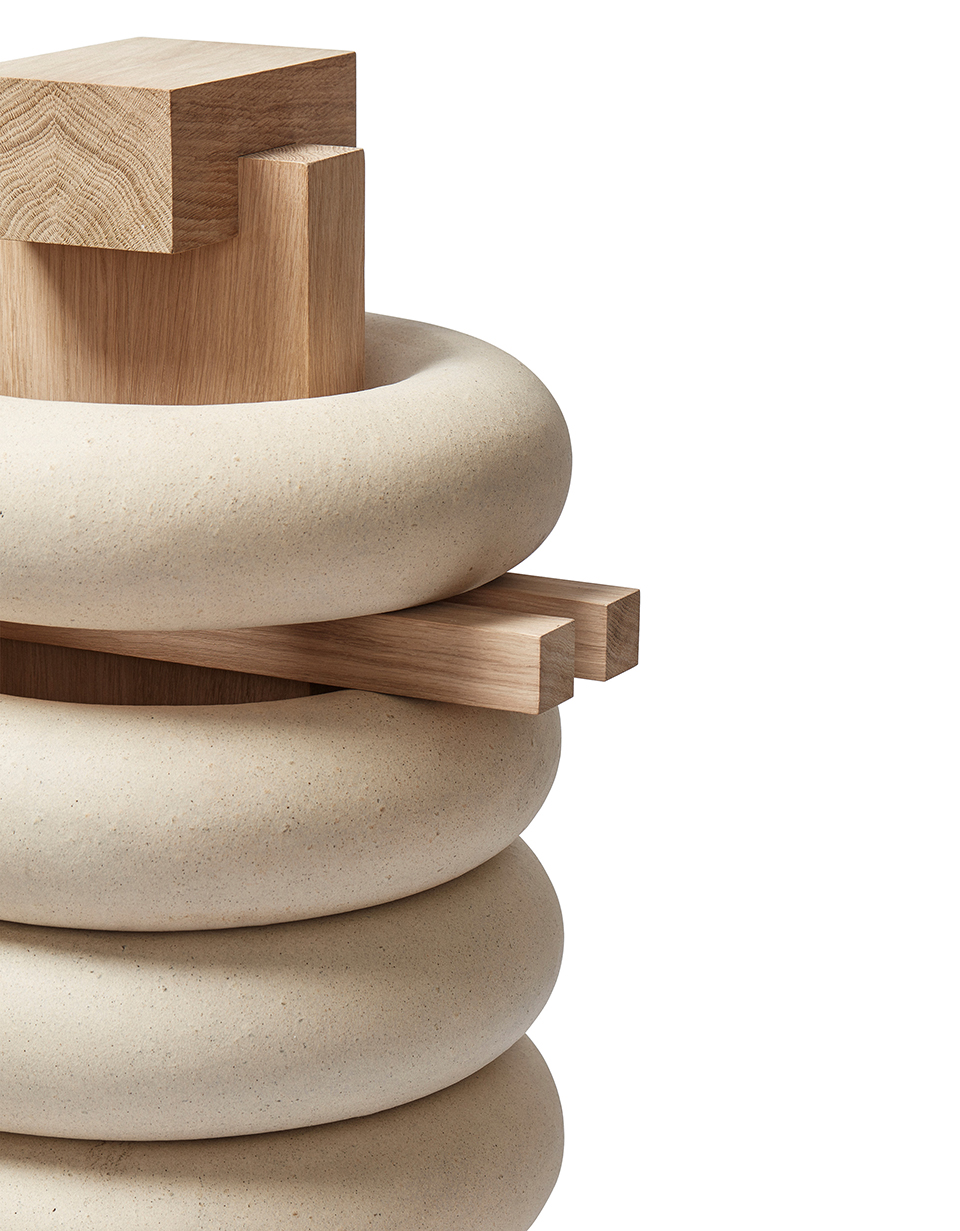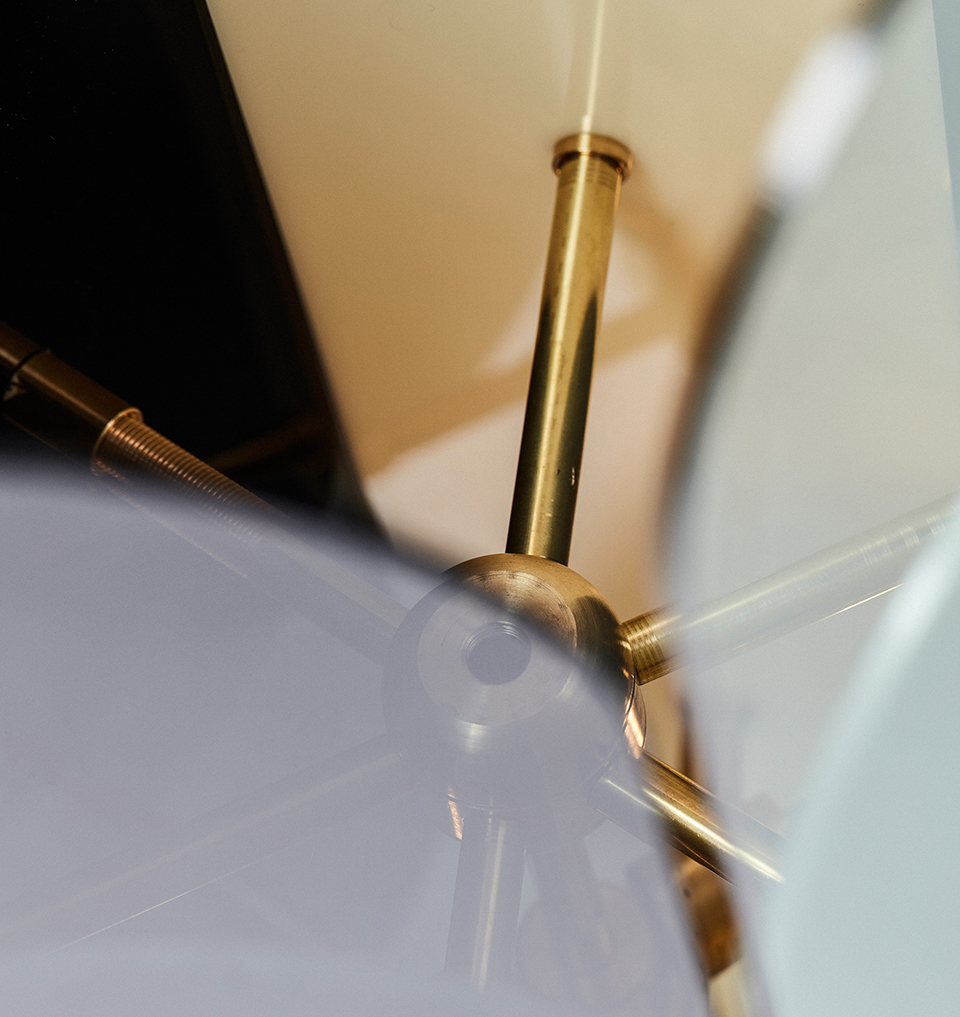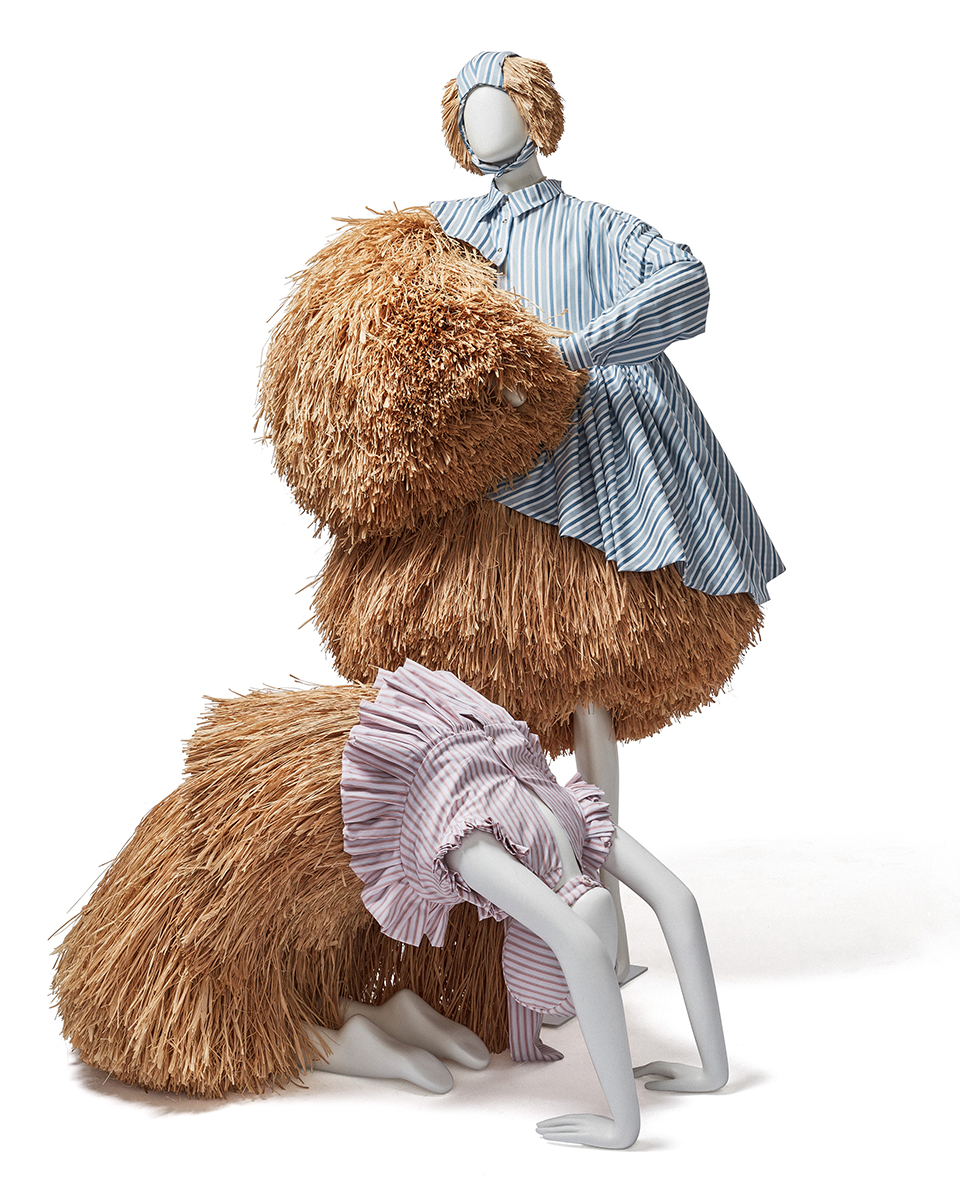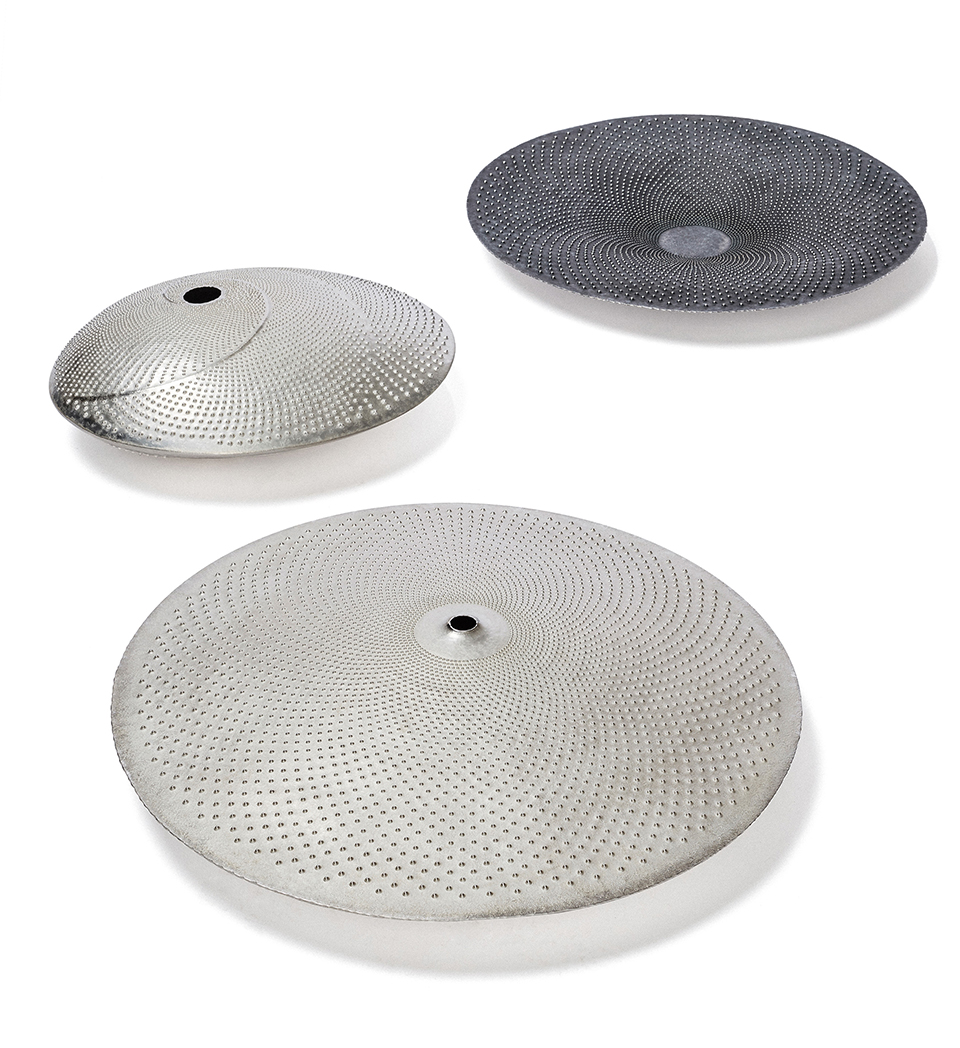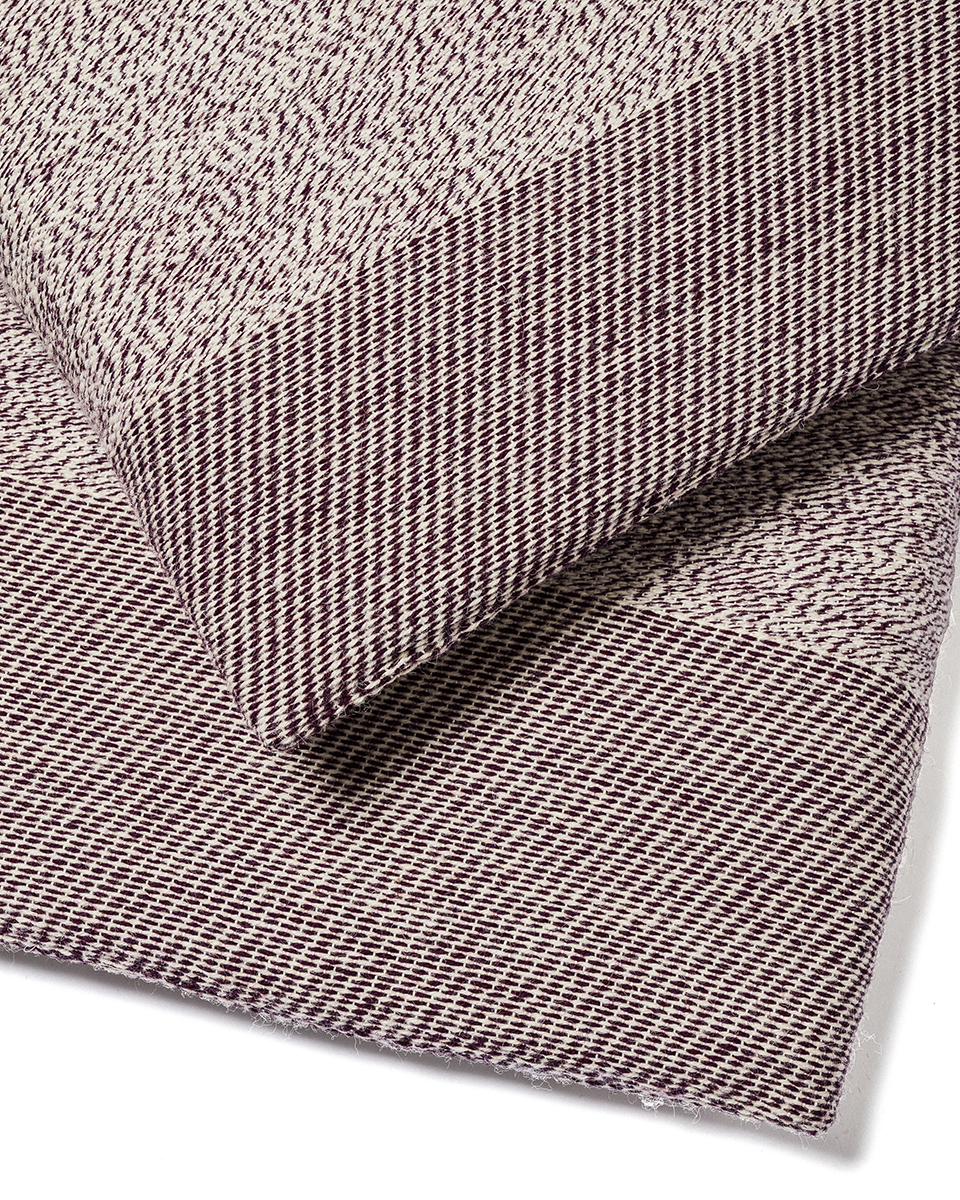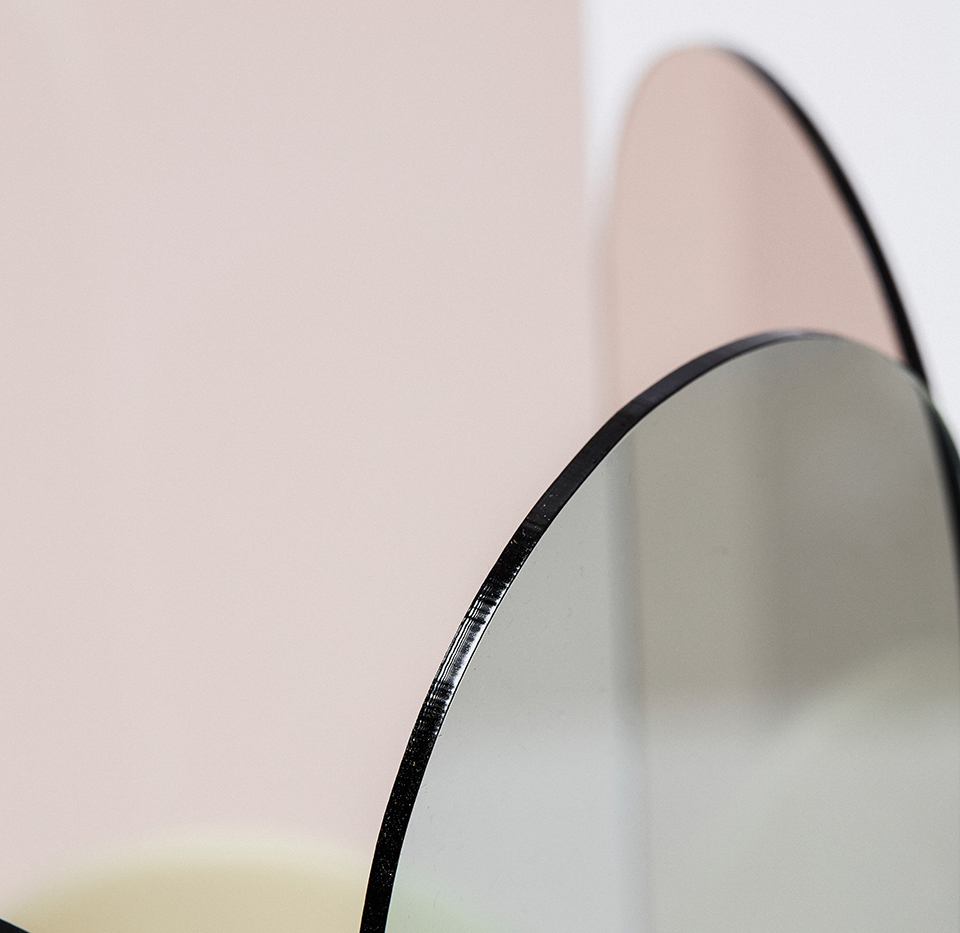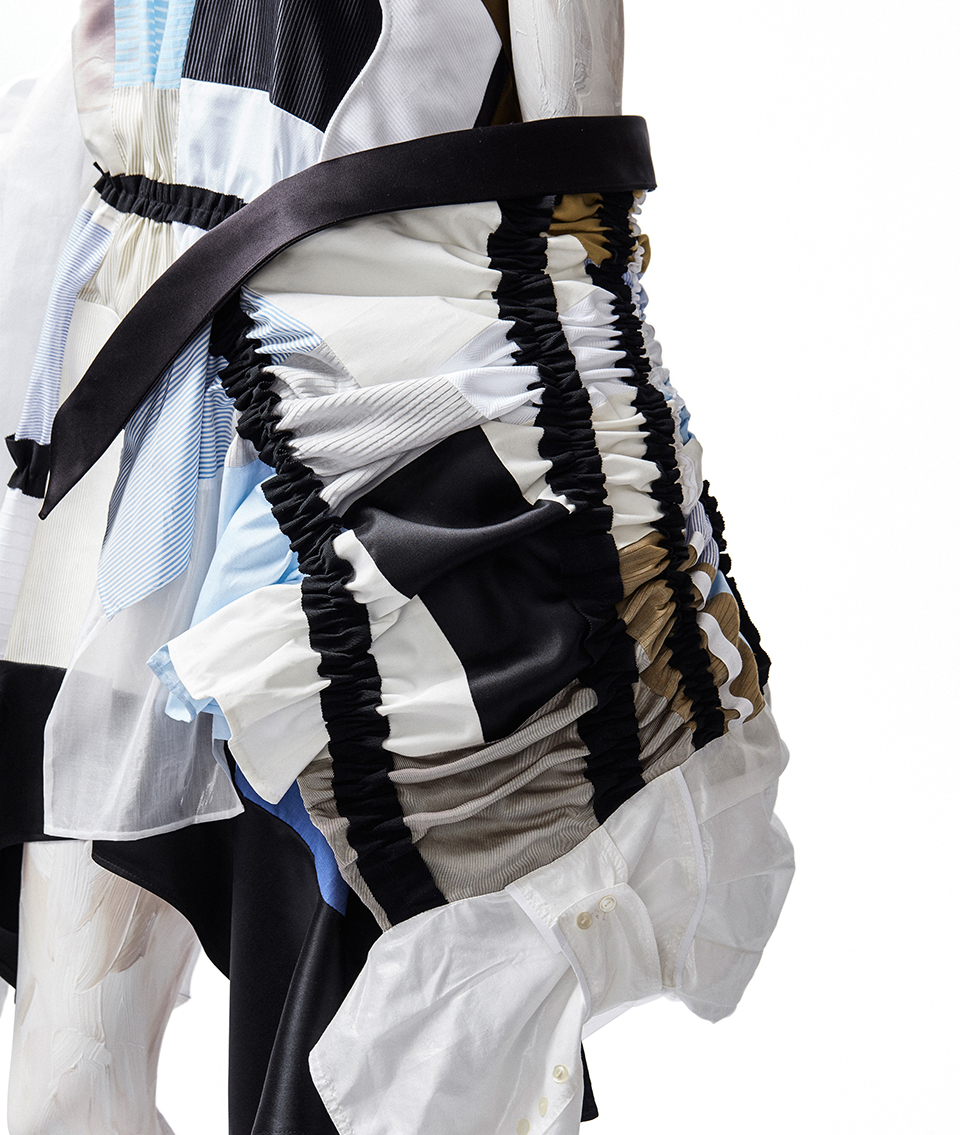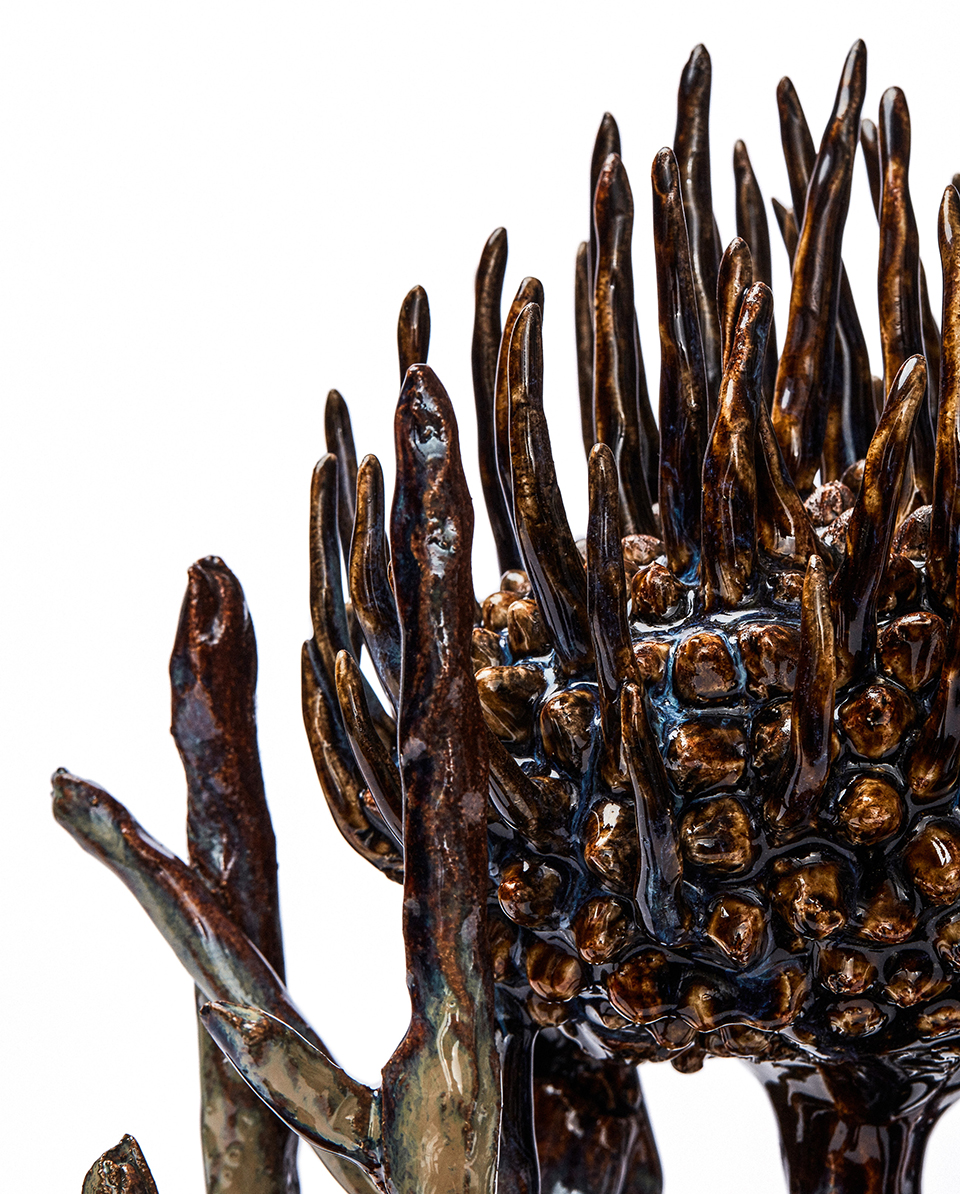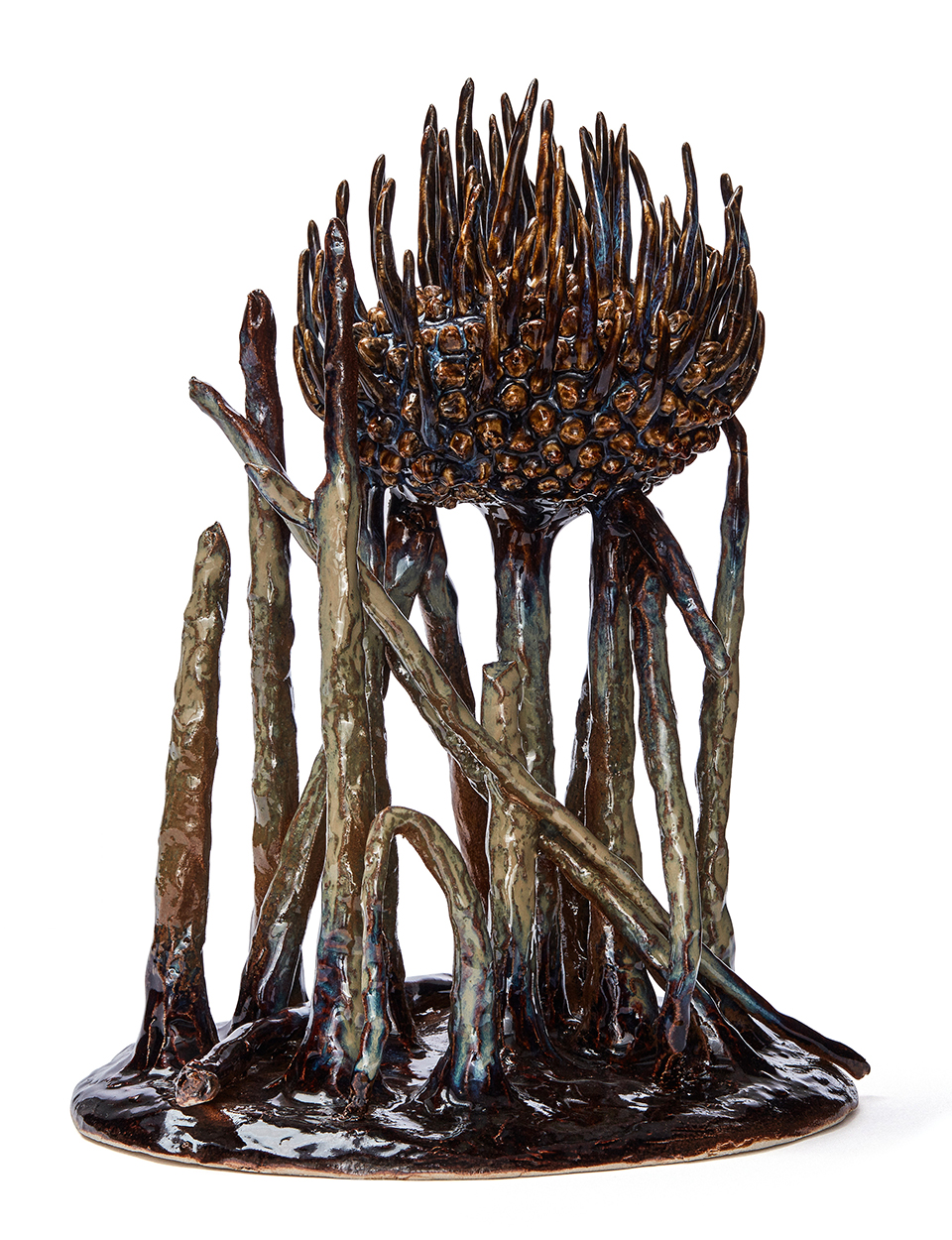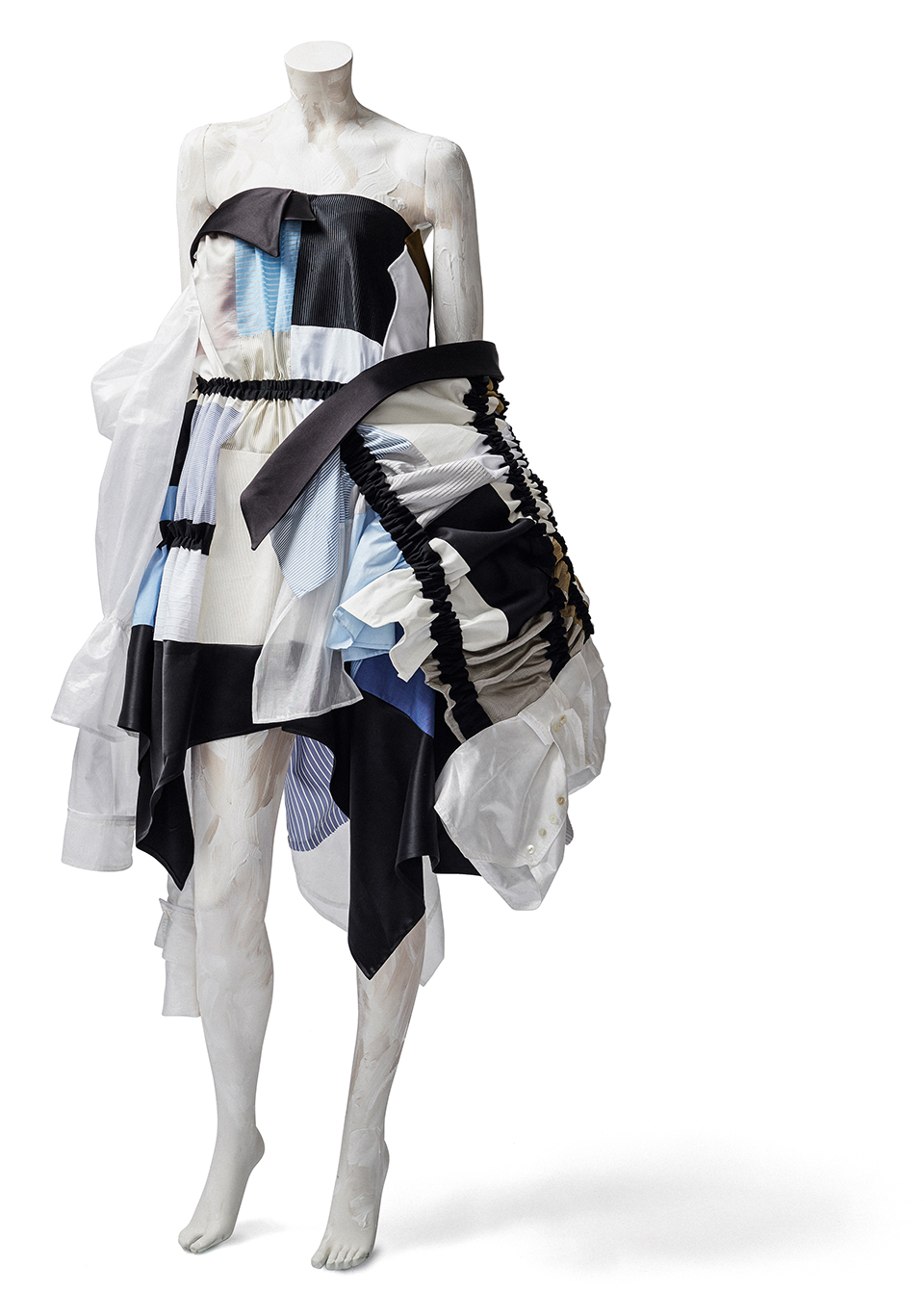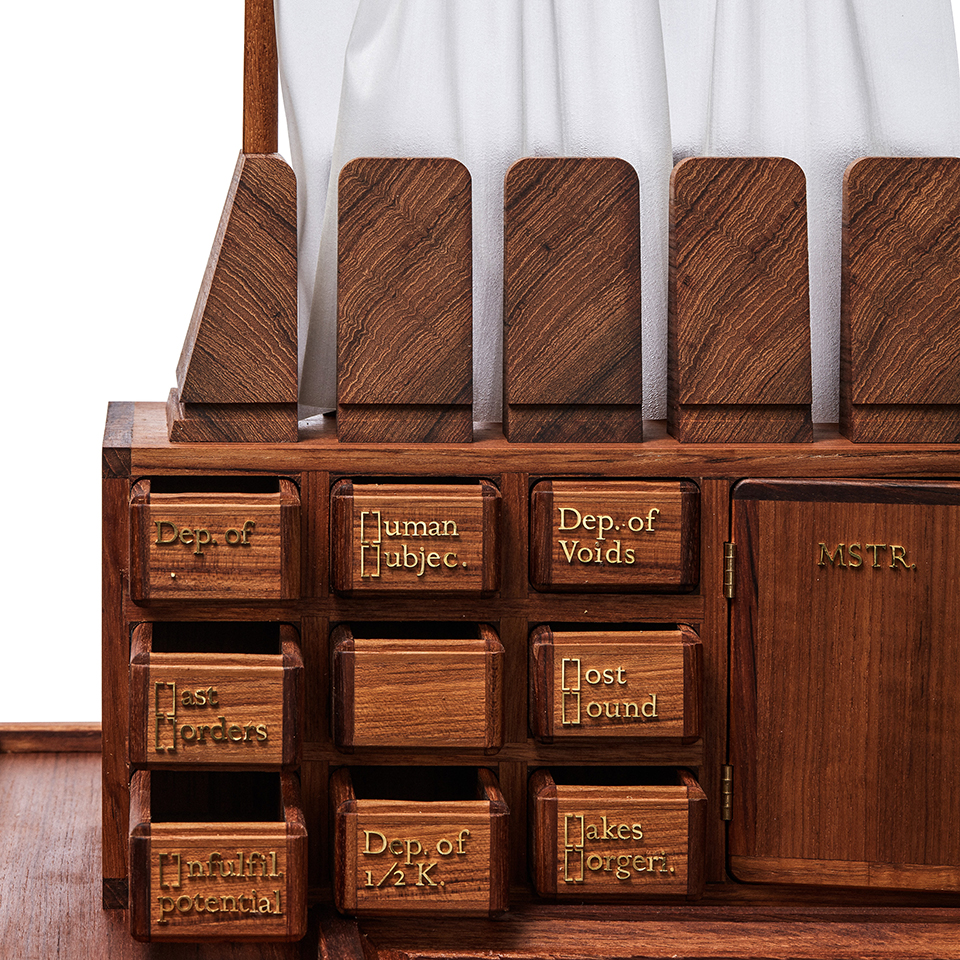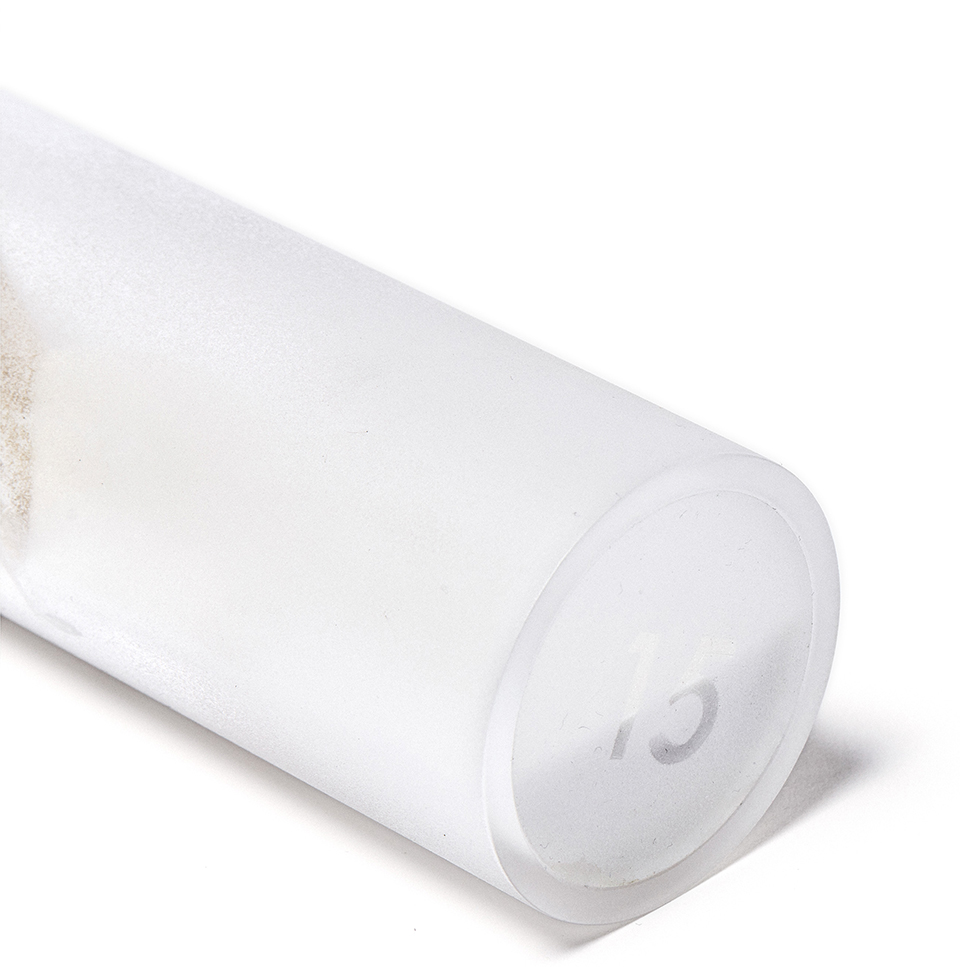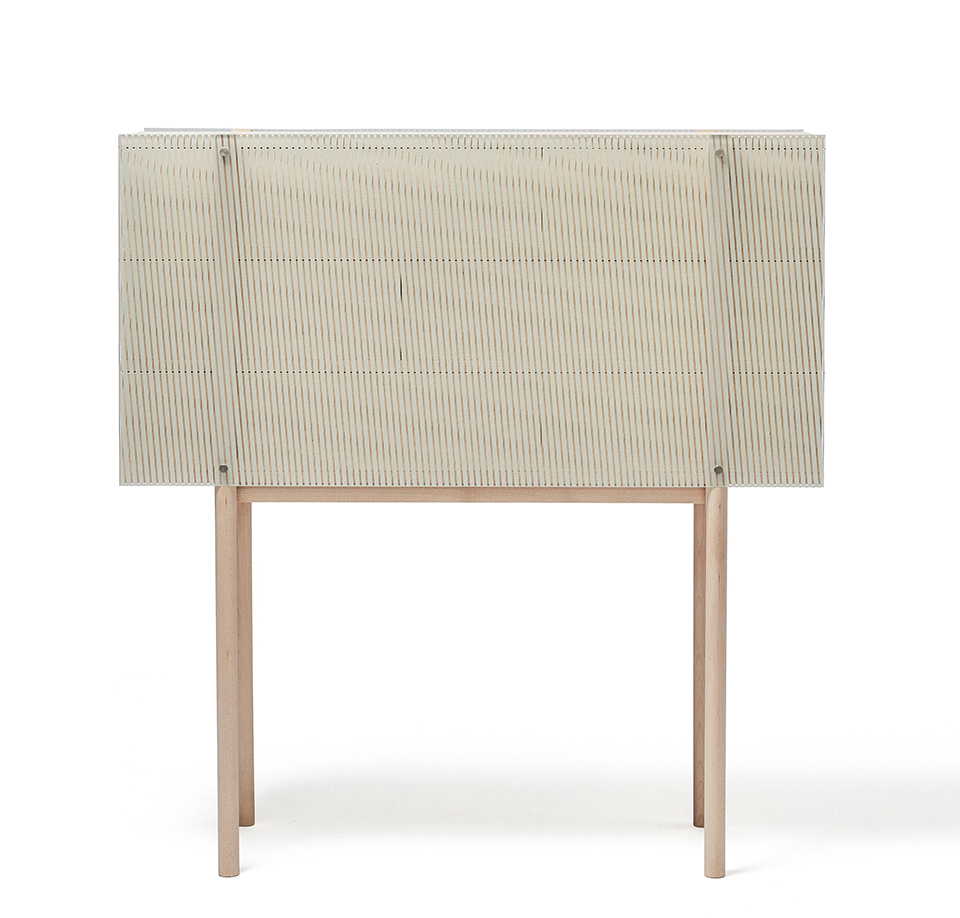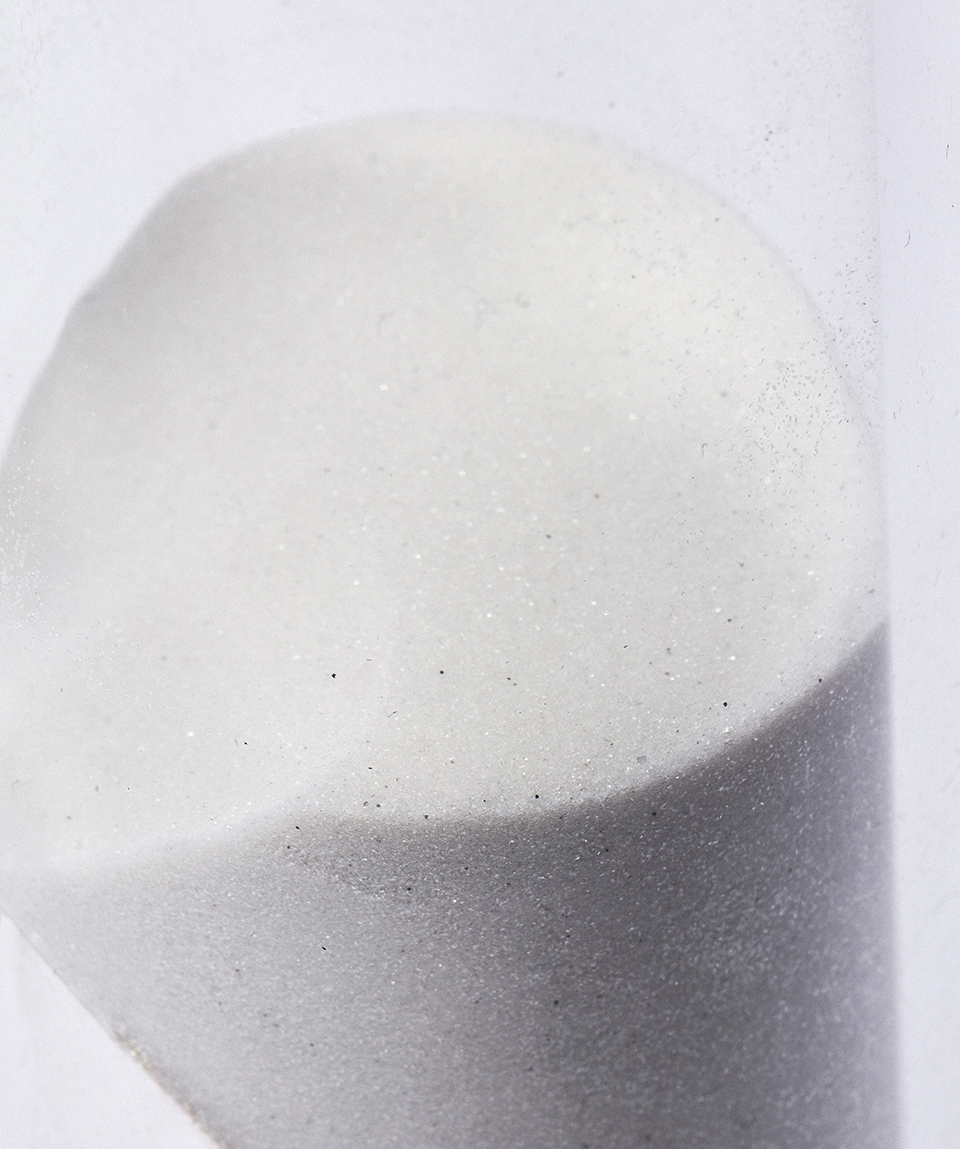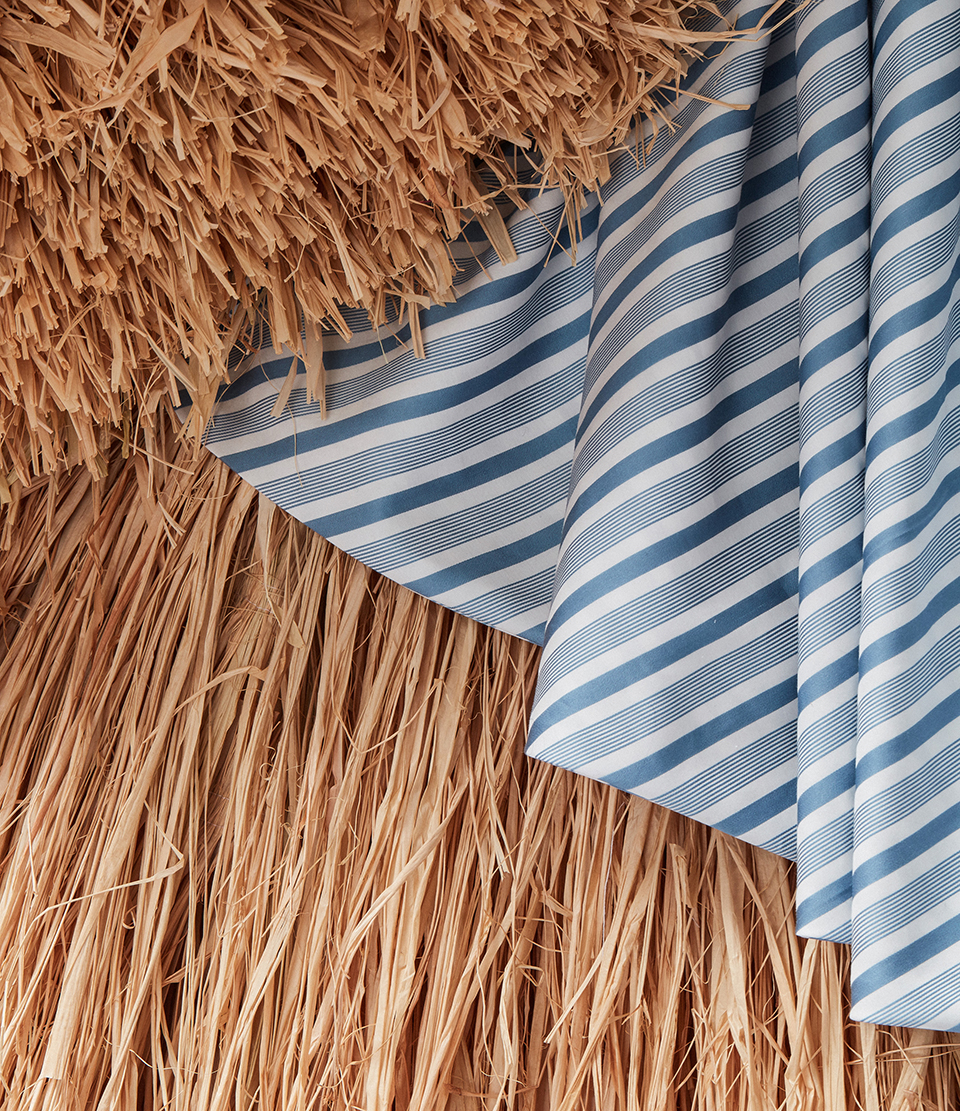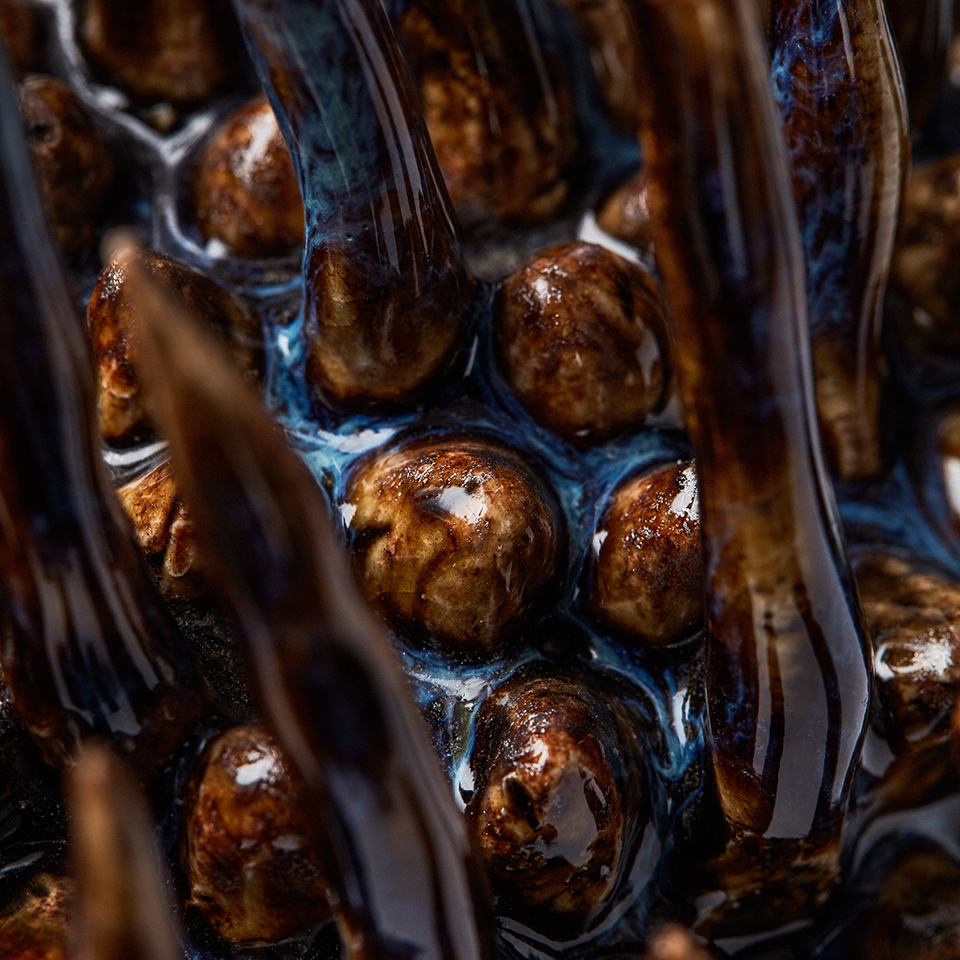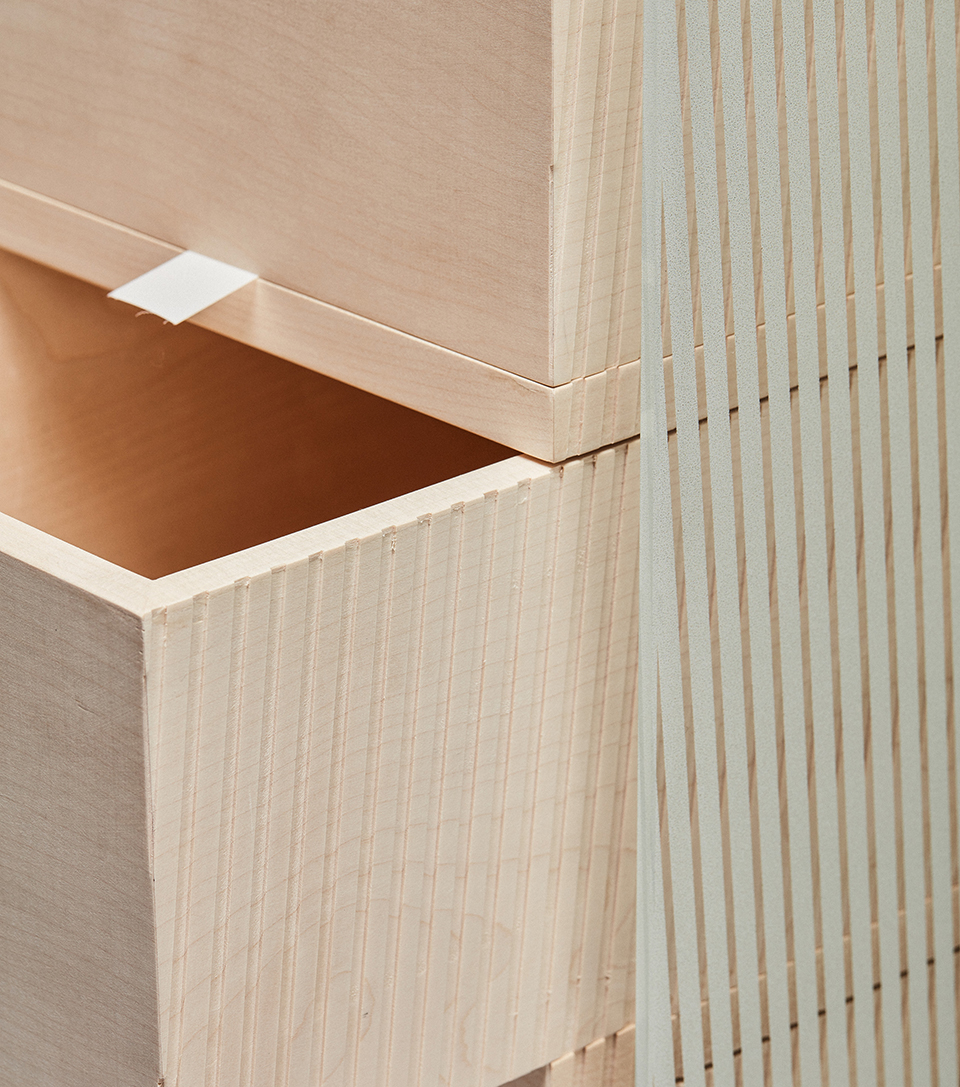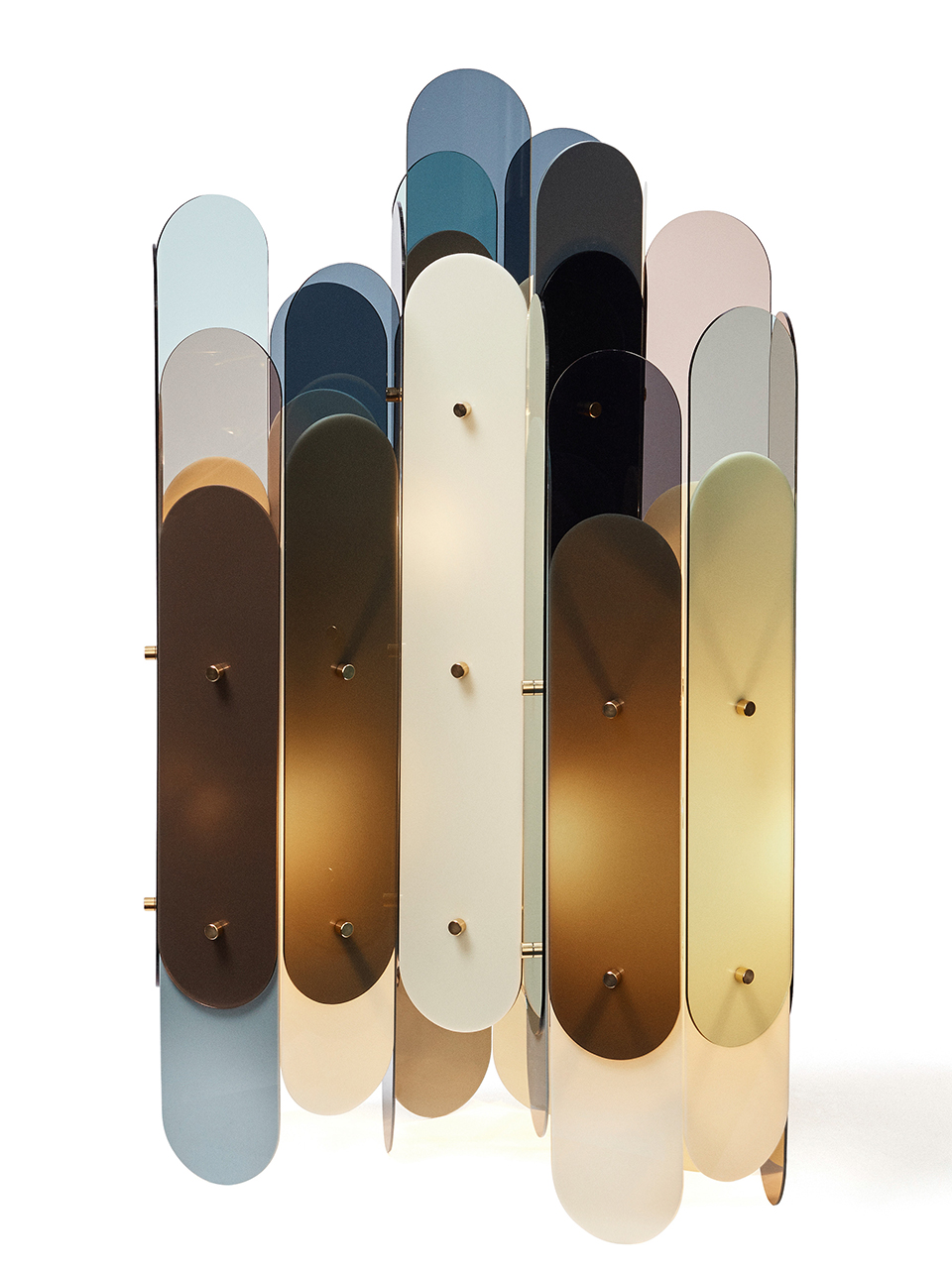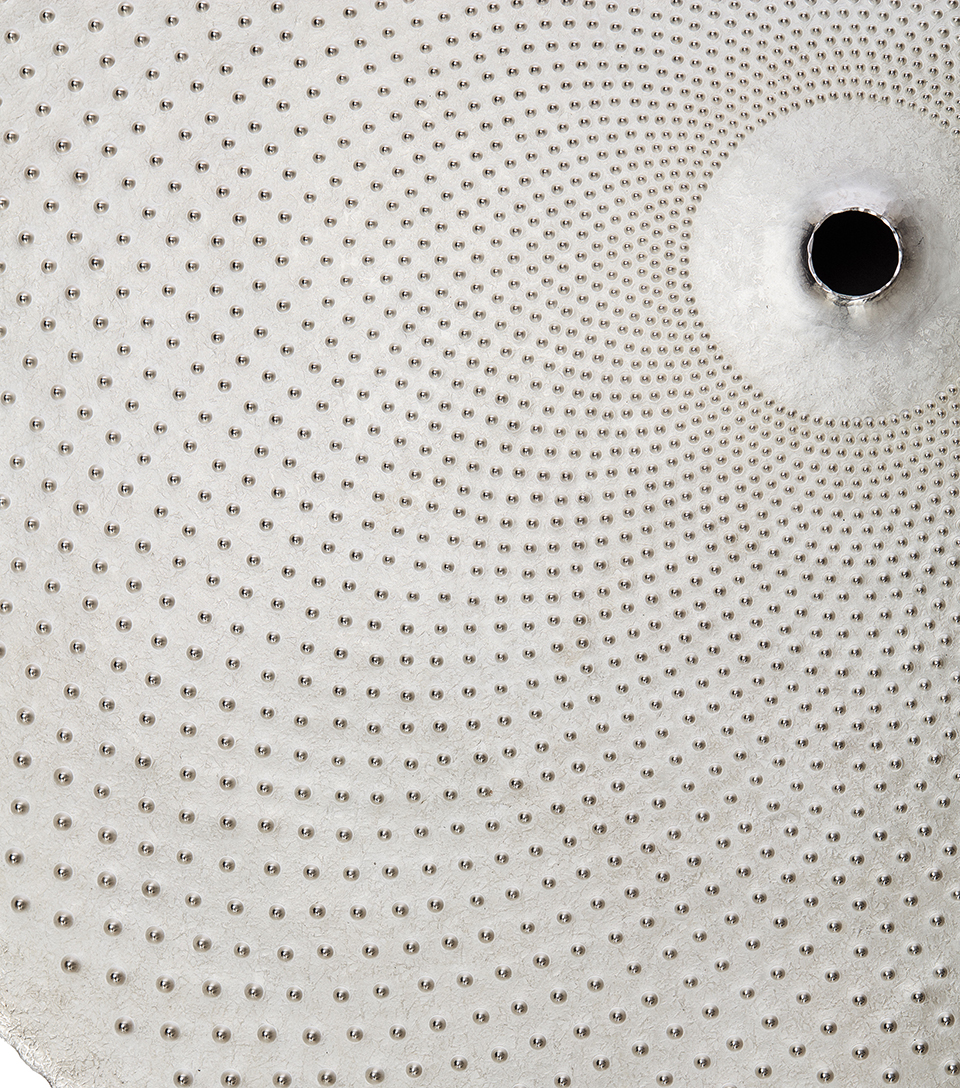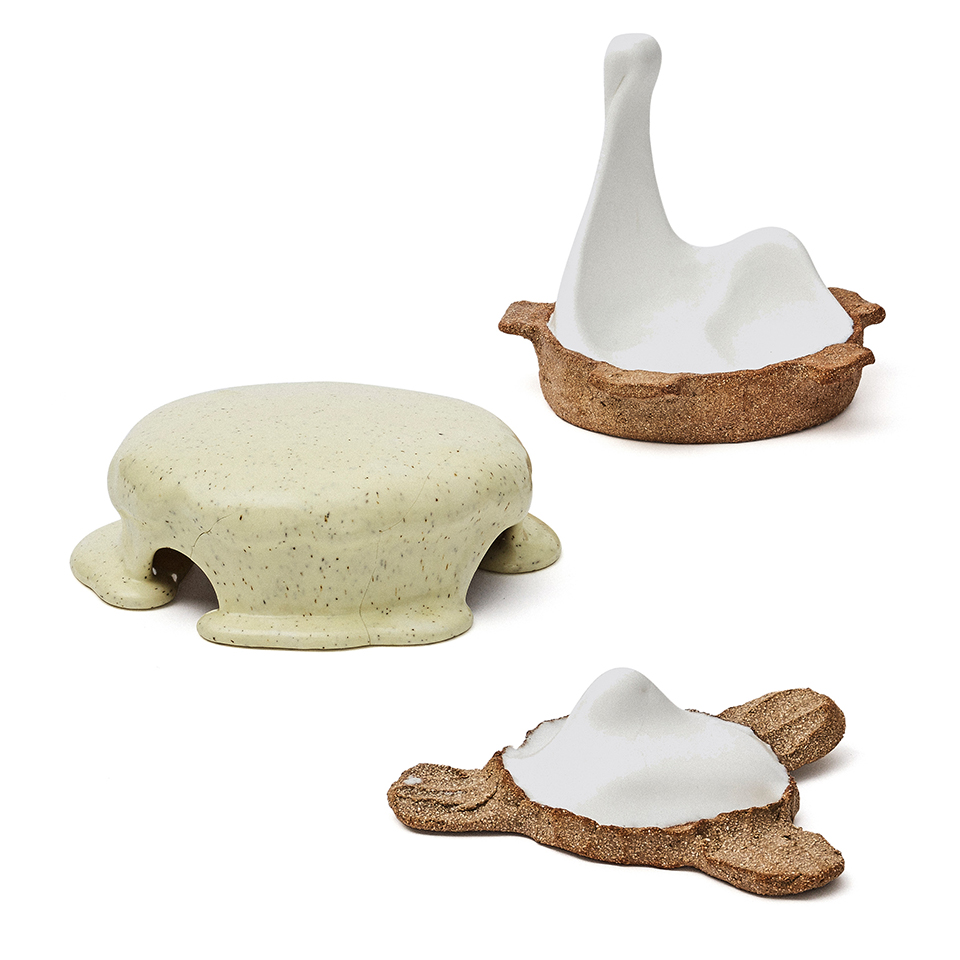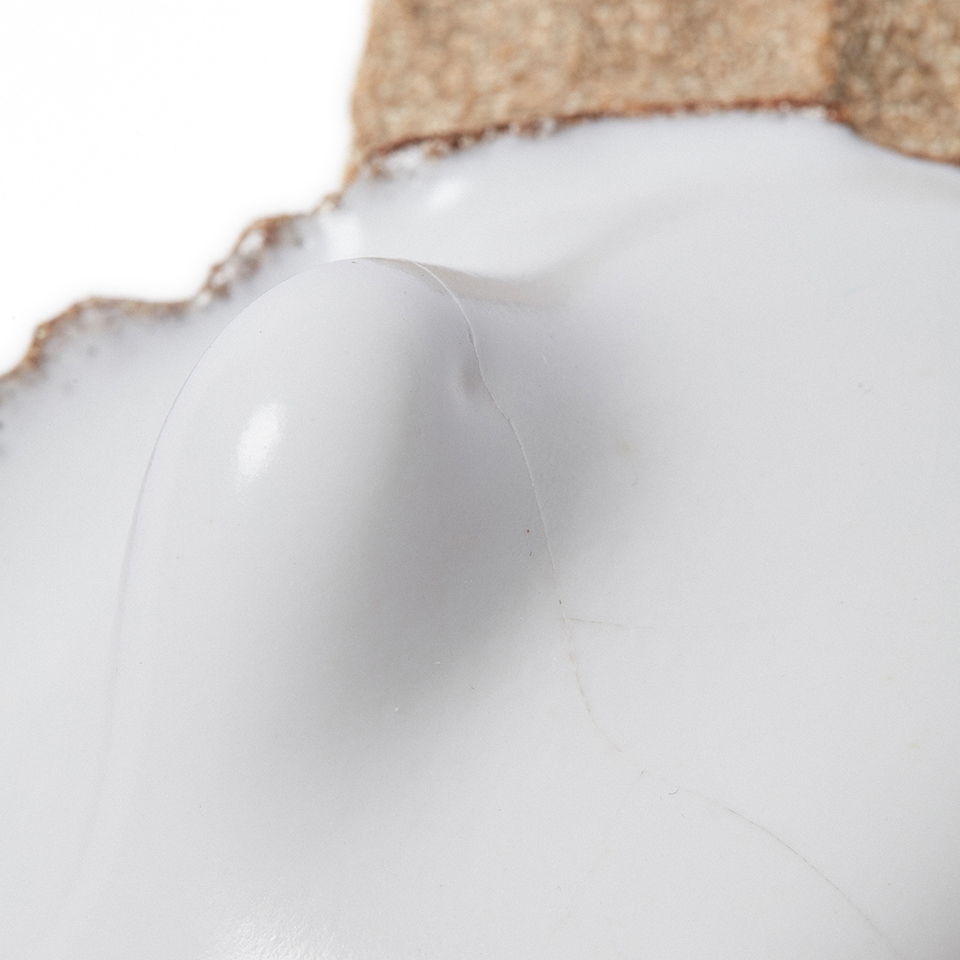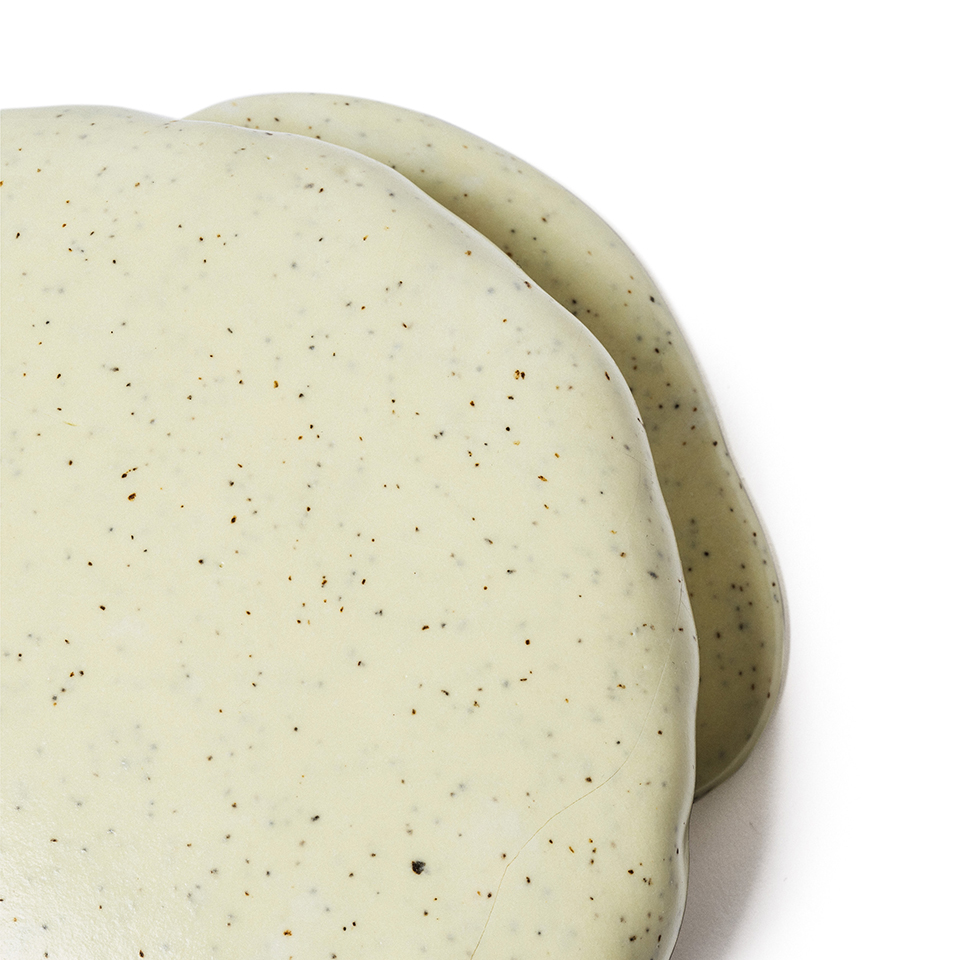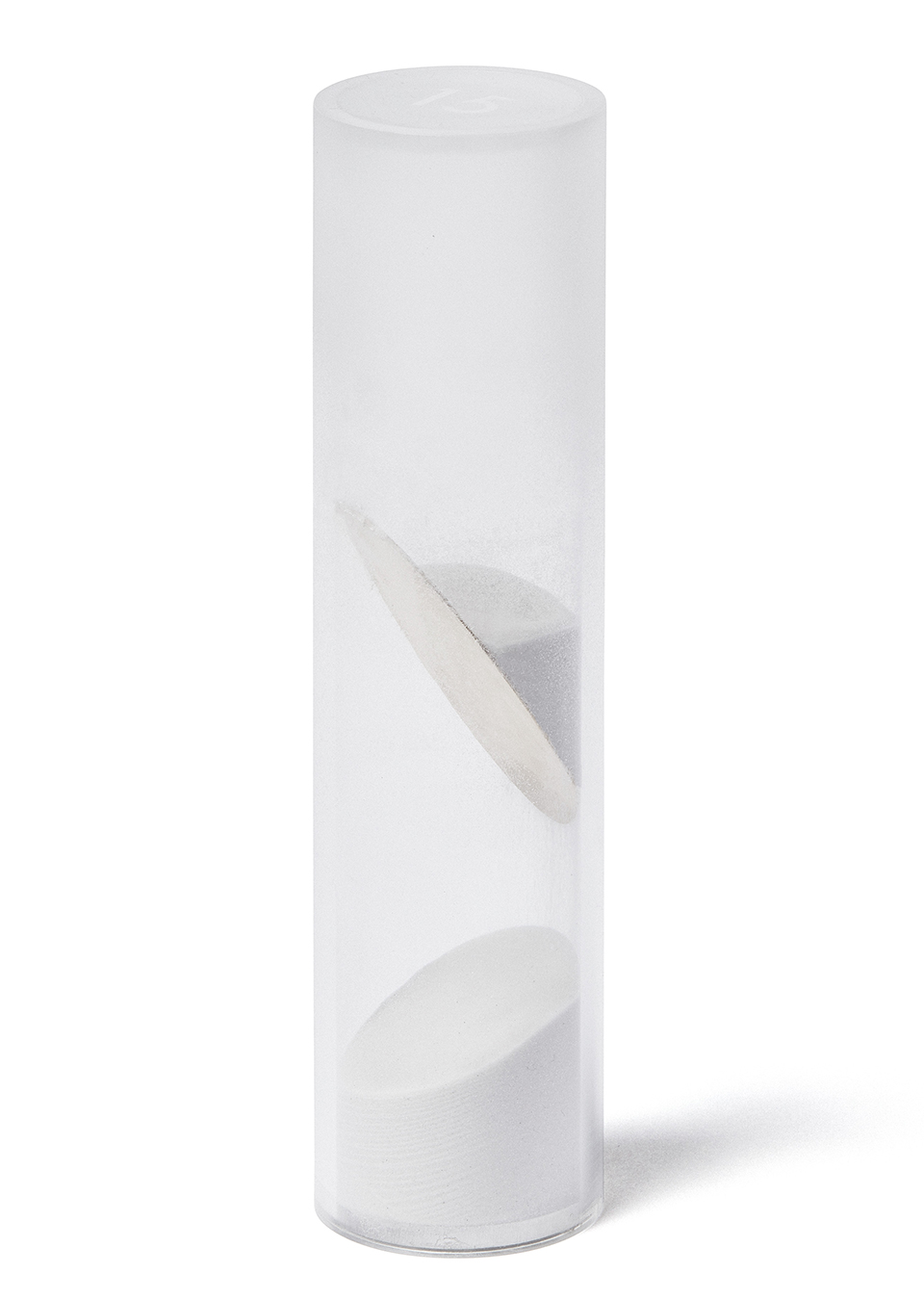 nina azzarello
I designboom
apr 05, 2016
KEEP UP WITH OUR DAILY AND WEEKLY NEWSLETTERS
a diverse digital database that acts as a valuable guide in gaining insight and information about a product directly from the manufacturer, and serves as a rich reference point in developing a project or scheme.
designboom will always be there for you
milan, new york, beijing, tokyo

,
since 1999