london design week: during the 2016 london design festival, MINI and asif khan present the MINI LIVING 'forests' installation in shoreditch, london. in our modern urban society where the time in-between work and home are important contact points, these third places help us relax, increase our productivity and invite meet-ups. with this exhibit, located in the freelance-populated east area of the city, new spaces have been created that are tailored to each public visitor's needs.

the 'connect' installation
 'as an urban brand, MINI is well aware of the challenges affecting cities and of the complex ways in which mobility, architecture and the people who live in cities interact,' explains esther bahne, head of brand strategy and business innovation at MINI. 'the MINI LIVING 'forests' installation reflects our understanding of the 'creative use of space' when it comes to shared urban areas. and it sees us continuing the conversation on future city living which we started with the 'MINI LIVING – do disturb' installation at this year's salone del mobile in milan.'

night time traffic past the 'connect' space
MINI LIVING 'forests' continues the automotive brand's discussion on future urban society, which first started with the installation at the 2016 salone del mobile in milan, italy. sourcing the japanese idea of 'shinrin yoku', meaning forest bathing, the space engages with every sense to ensure visitors absorb the woodland atmosphere – what you hear, what you smell and even the feeling underfoot. the exhibit utilizes plants as an essential tool for asserting personal space from public zones. by doing so the project offers three 'themed rooms; connect, create and relax.

the 'connect' room's benches can be transformed into a work table
as the name goes, the 'connect' space invites people to meet up and catch up. whether these discussions are spontaneously or pre-planned, in here, a large table acts as the centerpiece of the room. however, if the visitors want to focus on work, the 'create' space is the most ideal place to do so. this zone represents an island of creativity and productivity, where groups can arrange the furnishings as they desire and need. finally, the 'relax' space features a wealth of naturally green plants that invites people to sit back, relax and take a much needed break from everyday life.

when inside, visitors get a sense of being inside a forest
running throughout the 2016 london design festival, from 17 to 25 september, MINI and asif khan's MINI LIVING 'forests' installation is open to the public to enjoy the three unique spaces.

the 'create' space

architect asif khan and chief lead MINI LIVING oke hauser inside the 'create' exhibit

the exhibits are semi-translucent

night time view of the 'connect' room

the 'relax' space

visitors are invited to climb into the room

inside, a quiet and tranquil environment is offered

luscious vegetation surrounds the public visitors
Save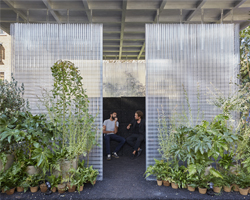 oct 13, 2016
oct 13, 2016
jul 28, 2016
jul 28, 2016
jun 07, 2016
jun 07, 2016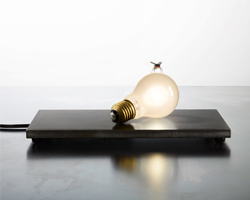 dec 26, 2016
dec 26, 2016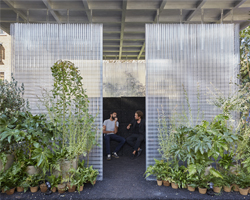 oct 13, 2016
oct 13, 2016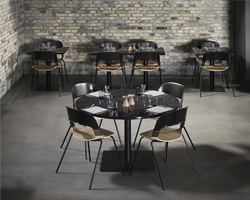 oct 03, 2016
oct 03, 2016
MINI
(40 articles)
jun 13, 2017
jun 13, 2017
may 02, 2017
may 02, 2017
apr 04, 2017
apr 04, 2017
apr 04, 2017
apr 04, 2017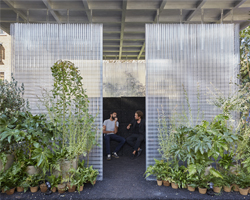 oct 13, 2016
oct 13, 2016
apr 17, 2016
apr 17, 2016
aug 15, 2017
aug 15, 2017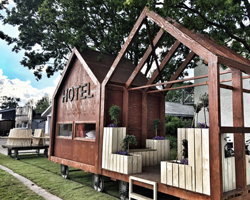 aug 06, 2017
aug 06, 2017
aug 06, 2017
aug 06, 2017