british architect and designer, sam jacob, has teamed up with MINI LIVING to create an 'urban cabin' during london's design festival (LDF). the micro-dwelling serves as a research space for london's relevant needs and various local identities.

the modular structure was assembled in MINI LIVING's studio
image © andy stagg
equipped with a shared kitchen and micro-library, the miniature space designed by jacob is intended to foster communal exchanges. the shared kitchen symbolizes the importance of food markets in modern culture, while the micro-library alludes to the importance of preserving public spaces for people to read.

the cabin is located at oxo tower wharf
image © andy stagg
'in an increasingly generic urbanized world, we can use design to turn spaces into useful and significant places for the city; places that offer specific local characteristics and functions to create a unique identity on various experiential layers,' says oke hauser, creative lead of MINI LIVING.

the reflective facade mirrors the surrounding architecture
image © andy stagg
the design collaboration with jacob pays homage to london's traditional geometric facades. built from a reflective surface covered with copper mesh, the cabin mirrors the rich contrasts of its london surroundings. 'the aim is to open up the possibilities of design while also making reference to the world around us,' says jacob.

the micro-dwelling features a library and places for people to lounge
image © andy stagg
the 'urban cabin' is presented at oxo tower wharf during the london design festival, an event that runs from september 16-24, 2017. oxo tower wharf will also host a variety of exhibitions and events as part of the bankside design district. home to 27 leading design studios and shops across the site, there will be a range of creative events including open studios, product launches, talks and workshops as well as a late night opening on wednesday, september 20th.

the micro-dwelling addresses the need for recharging public spaces
image © andy stagg

the library addresses the falling number of public libraries in the city
image © andy stagg

the shared kitchen symbolizes the importance of food markets in modern culture
image © andy stagg


the reflective material creates a new typology within the square
image © andy stagg

'the aim is to open up the possibilities of design while also making reference to the world around us' says jacob
image © andy stagg


image © designboom

the shared kitchen invites visitors to share a meal or cook together
image © andy stagg

image © designboom

the small space was designed by british architect sam jacob
image © andy stagg

oxo tower wharf will also host a variety of exhibitions and events as part of the bankside design district
image © andy stagg


the cabin serves as an inviting space for visitors
image © andy stagg
oct 18, 2017
oct 18, 2017
oct 15, 2017
oct 15, 2017
oct 08, 2017
oct 08, 2017
oct 04, 2017
oct 04, 2017
oct 03, 2017
oct 03, 2017
sep 27, 2017
sep 27, 2017
MINI
(46 articles)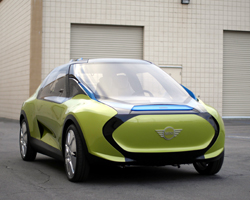 oct 27, 2017
oct 27, 2017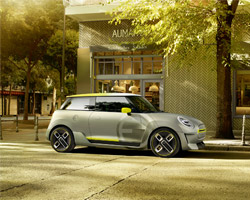 sep 19, 2017
sep 19, 2017
sep 06, 2017
sep 06, 2017
sep 02, 2017
sep 02, 2017
apr 04, 2017
apr 04, 2017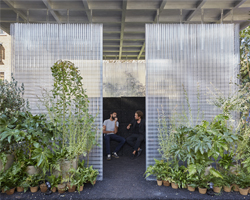 oct 13, 2016
oct 13, 2016
sep 02, 2017
sep 02, 2017
jan 24, 2017
jan 24, 2017
oct 29, 2017
oct 29, 2017
oct 16, 2017
oct 16, 2017
oct 11, 2017
oct 11, 2017