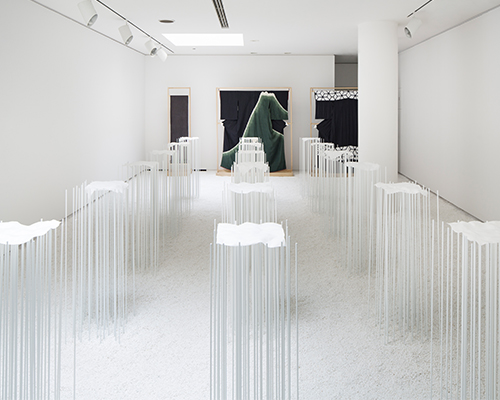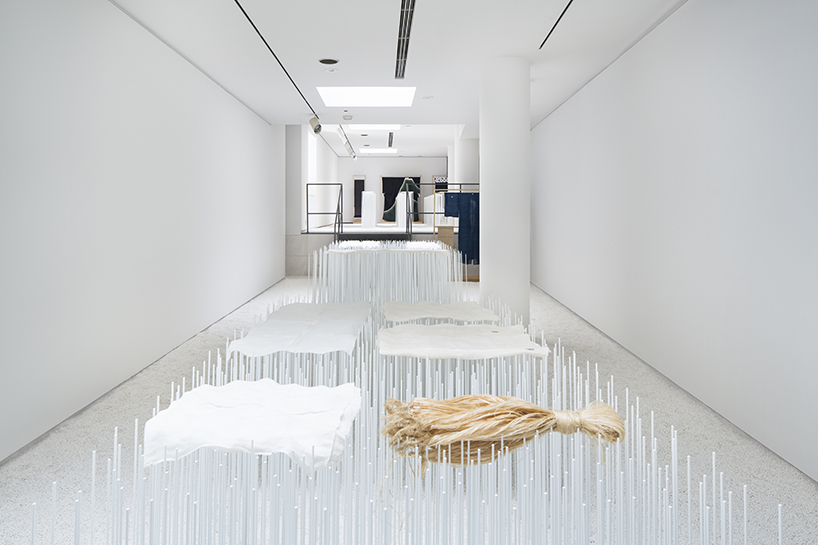 feb 25, 2015
yusuke seki and majotae release taima-fu in floating, luminescent exhibit
yusuke seki and majotae release taima-fu in floating, luminescent exhibit
photo © kenta hasegawa
tokyo-based brand majotae releases fabric brand, 'taima-fu', with exhibition by designer yusuke seki. the show reflects on the historical rituals of hemp and its modern day textile interpretations. clusters of tall, thin poles influenced by white wheat fields delicately hold the pieces randomly set throughout the space. fabric quietly floats in the air, and natural lighting gives each piece a luminescent glow. 

displays were inspired by white wheat fields
photo © kenta hasegawa
the entrance explains the cultural and historical context of hempen textile production from the jomon period–12,000 B.C.–which acts as an introduction to majotae's own approach to hempen textile. the calm, serene environment aids visitors in looking at the material with an open mind and exploring the history behind a forgotten tradition.
introducing 'taima-fu'
video © majotae 
cannabis, from which hemp is derived, is an integral part of japanese culture. traditionally it's been used not only in fabric, but in agriculture, farming, and religious ceremonies. after world war II the cannabis control act was put into effect, which strictly regulated its use. until recently, it has largely been absent in the lives of japanese people. majotae, along with seki, is attempting to bring the long-established textile back into the modern conscious.

visitors are free to interact with the pieces
photo © kenta hasegawa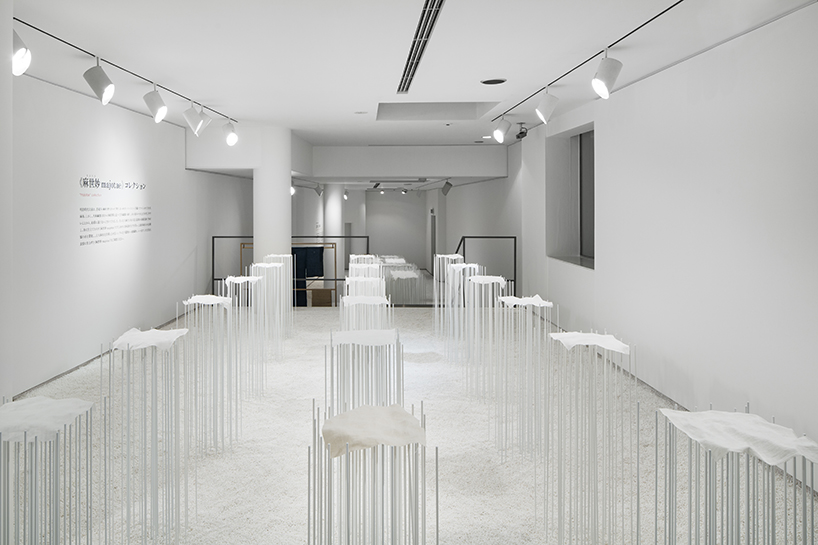 natural lighting and floating displays give fabric an otherworldly feel
photo © kenta hasegawa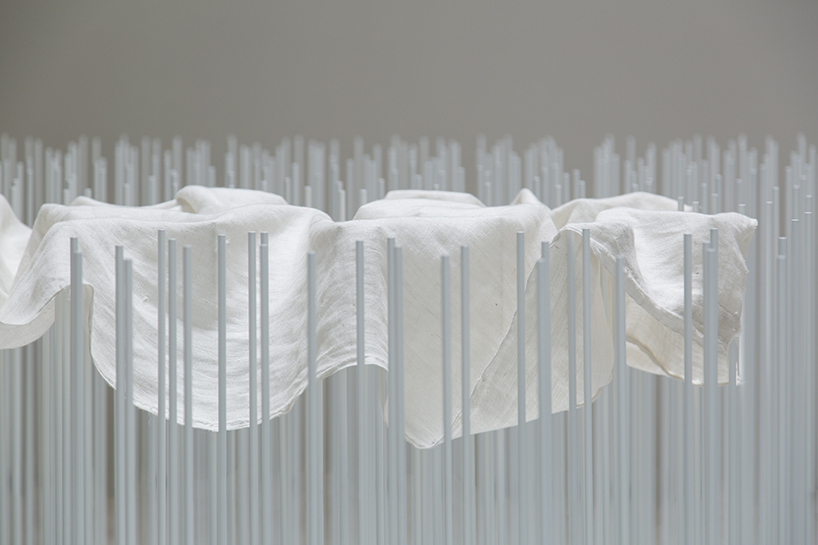 hemp has been used in japan for over 10,000 years
photo © kenta hasegawa

detail of displays
photo © kenta hasegawa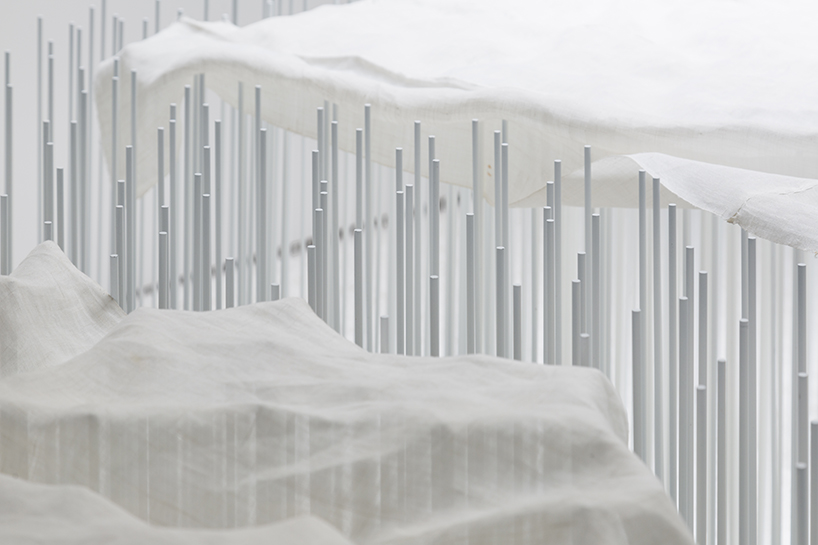 light shines through the soft, resilient 'taima-fu' fabric
photo © kenta hasegawa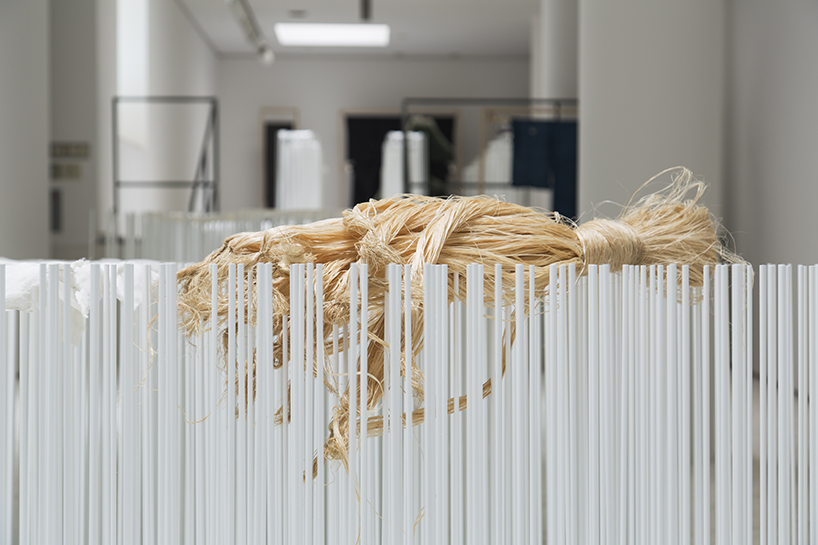 before treatment hemp is a coarse, hard material
photo © kenta hasegawa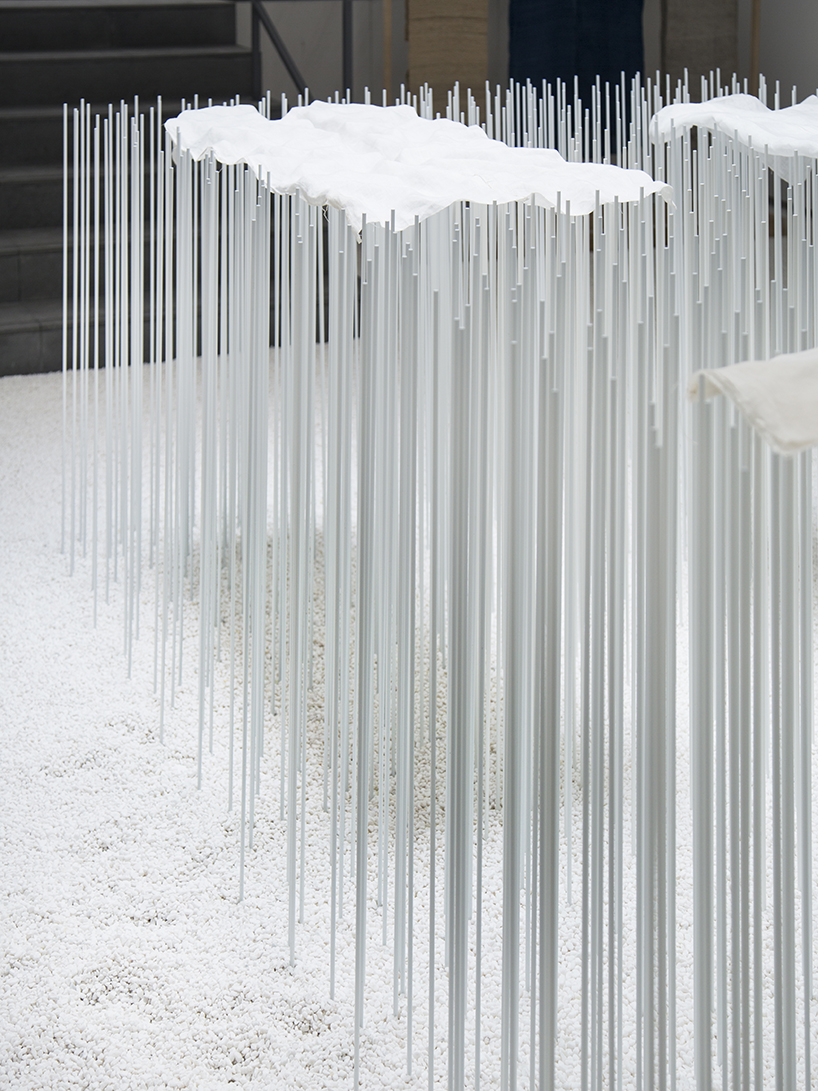 a piece of fabric floats in the exhibit space 
photo © kenta hasegawa
close up of white wheat field inspired display 
photo © kenta hasegawa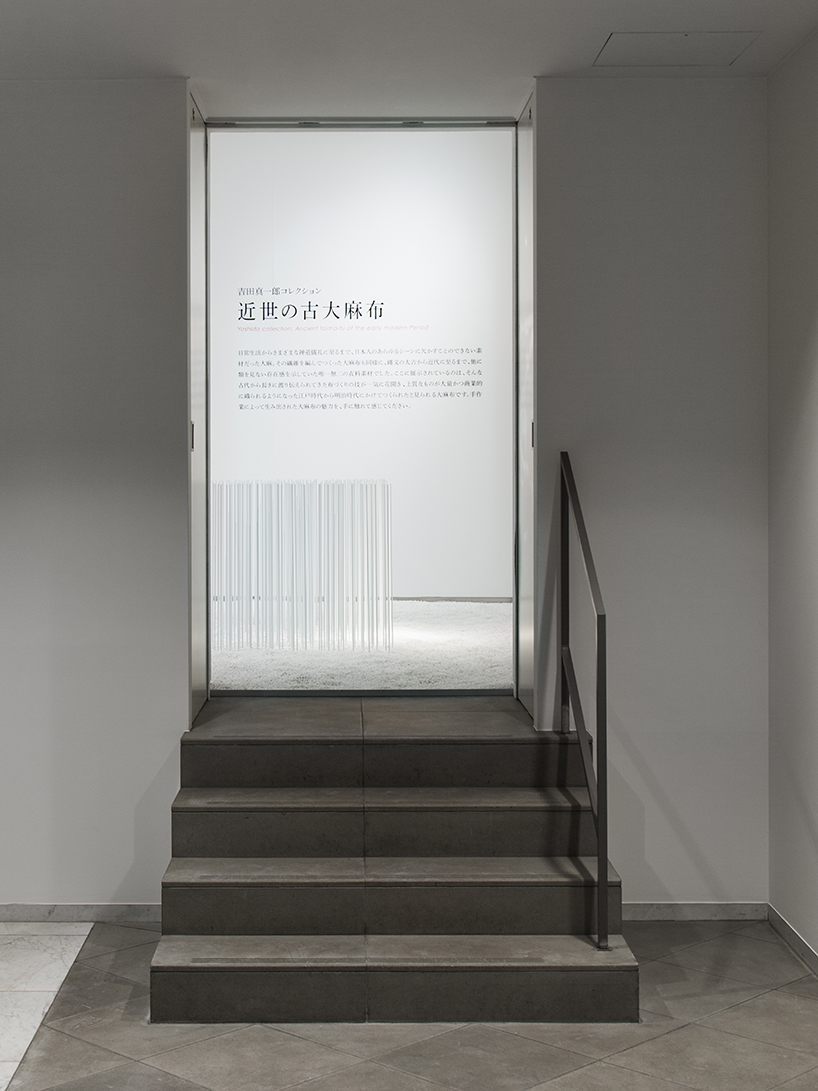 the entrance displays information on the history behind hempen culture
photo © kenta hasegawa
majotae hopes for the material to reach its former presence in japan 
photo © kenta hasegawa
designboom has received this project through its 'DIY submissions' feature, which welcomes readers to submit their own work for publication. see more designboom readers submissions here.
jul 19, 2017
jul 19, 2017
jul 10, 2017
jul 10, 2017
jun 24, 2017
jun 24, 2017
nov 02, 2016
nov 02, 2016
mar 17, 2016
mar 17, 2016
aug 10, 2015
aug 10, 2015