mar 02, 2012
moleskine: architecture book series
'architecture book series' by moleskine
________________________________________________________________________________________
designboom rating:
________________________________________________________________________________________
known for its notebooks, moleskine decided to investigate the relationship between four architects and their drawings and handwritten notes.  still in the form of a journal, the books trace the designers' creative process from the initial blank page  onwards through the steps involved in the realization of various projects.
currently the notebooks of zaha hadid, bolles+wilson, giancarlo de carlo and alberto kalach are available, but those of cino zucchi and wiel arets will be added to the collection during spring 2012. to complete each volume, each book opens with an interview with the architect in which they describe his or her personal relationship with blank paper, digital media, and the elements that most influence his/her work. 
sketches of alberto kalach 
mexican architect alberto kalach's loose sketches and ink drawings show his fluid sense of visual exploration. also an author,  he deals with the emerging problems of central and south america and has been behind the 5000-dollar minimal houses and  the mexico city public library. 
detail of sketches 
notebook of bolles + wilson
the german architectural firm bolles+wilson is among the most active in contemporary architecture. pages taken directly from  peter wilson's personal notebook show a sequence of places reinterpreted and developed into new forms. the book looks at the process of designing the suzuki house in tokyo ad the luxor theatre in rotterdam amongst other structures. 
detail of sketches 
notebook of giancarlo de carlo 
a collection of drawings from his archives portray giancarlo de carlo's humor and character. through his collection of records, pages from personal notebooks and napkins with sketches, offer a sense of his capacity to interpret space. 
detail of notes and sketches 
notebook of zaha hadid 
the MAXXI in rome, the fire station in vitra and the rosenthal center for the contemporary art in cincinnati are some of the works  explored in the notebook of anglo-iraqi architect zaha hadid. her hand renderings surpass a quick visual ideation, and can easily be considered artwork in themselves.
_________________________________________________________________________________________
designboom ratings:
……………………. interesting
………………. good read, worth a look
…………. very good
……. excellent, recommended
. must have
_________________________________________________________________________________________
apr 29, 2017
apr 29, 2017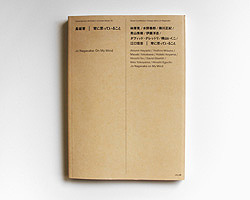 feb 03, 2017
feb 03, 2017
dec 12, 2016
dec 12, 2016
apr 22, 2016
apr 22, 2016
may 30, 2015
may 30, 2015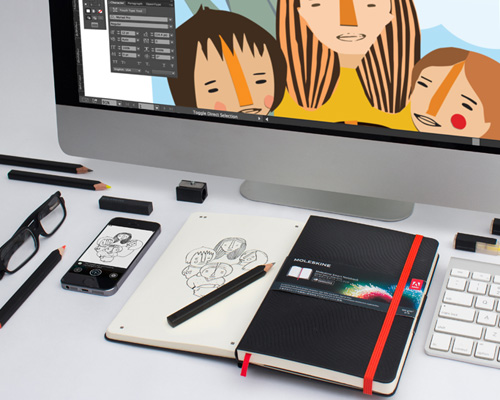 nov 20, 2014
nov 20, 2014