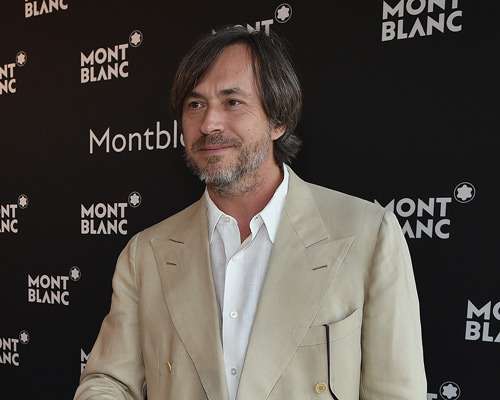 jun 05, 2015
montblanc announces first designer partnership with marc newson
montblanc announces first designer partnership with marc newson
(above: jérôme lambert, CEO of montblanc, with designer marc newson)

montblanc has announced its first designer partnership. marc newson has collaborated with the german luxury brand on the 'montblanc M' — a new writing instrument, that while maintaining the company's signature DNA, brings forward an aesthetic language that expresses the modernity of today, and the timeless elegance of tomorrow.
'for the first ever design partnership in the maison's long history, monblanc has chosen to work with marc newson, without a doubt the most influential designer of his generation,' says jérôme lambert, CEO of montblanc. 'montblanc M brings together newson's trademark biomorphic style, defined by its fluid and pure organic forms, and montblanc's iconic design cues, resulting in a new and unexpected expression for writing instruments.'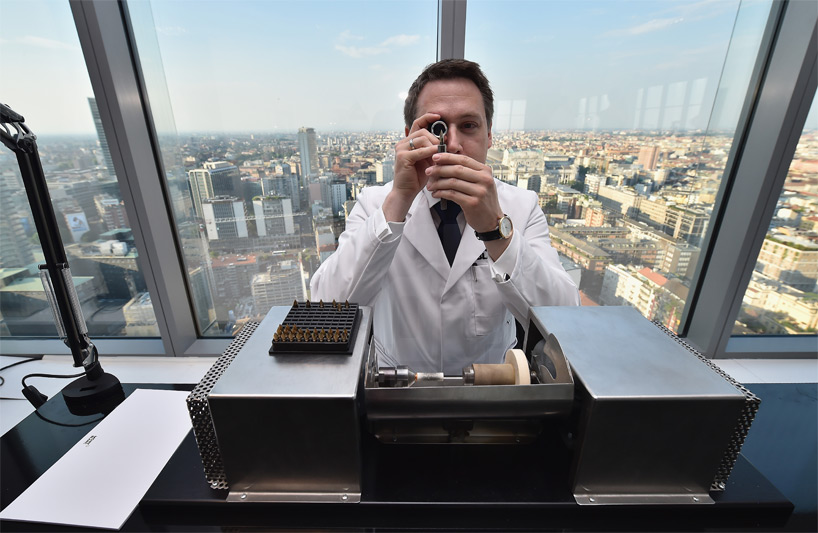 montblanc artisan at work during an intimate event in milan where the 'montblanc M' was revealed
while the design itself is still under wraps and won't officially be revealed to the market until early september, designboom was invited to an exclusive dinner gathering held on the 24th floor of milan's diamond tower, where newson's 'montblanc M' made its debut to a small audience.
'like montblanc, I seek to strike a balance in the design between the simplicity of the functional qualities of this product and the creation of a sensory experience in its use,' explains marc newson. 'from the sight of the shape's clean lines or the detailed plating of the nib, from the touch and feel of the writing instrument with its polished surface and ruthenium forepart, to the sound of the click of the cap as it is drawn to the body of the writing instrument with the magnet, 'montblanc M' offers a seamless writing experience that engages all sense.'

montblanc M: a design collaboration with marc newson
video courtesy of montblanc
just before the event, designboom sat down with jens henning koch, executive vice president of marketing at montblanc, who elaborated on why the company made the decision to work with a creative from outside of the maison, and the particular features that the 'montblanc M' is set to offer.
designboom: why after more than a century of existence, has montblanc decided to embark on this journey of a designer collaboration with marc newson?
jens henning koch: you may know that a year ago we celebrated the 90th anniversary of the 'meisterstück' — an iconic writing instrument and luxury piece even beyond the field of writing — and when we prepared that, we of course dug into why it has become such a success; and why is it an icon. its because of its timeless design, because of the superb functionality, and we asked ourselves: 'what would be a redefinition of fine writing today?', and we know about writing. we are the undisputed leaders of writing, so we asked ourselves what that would be looking into design of the core of our maison with an absolute genius in terms of design. would there be something new? what would be different? how would that be developed? and so we thought about such a cooperation.

jens henning koch, executive VP of marketing at montblanc on the luxury brand's first designer collaboration
video © designboom
DB: how did montblanc go about selection marc newson for this special collaboration?
JHK: the briefing that we wanted to give, we wanted to be very open. we did not want it to be that you have to have this in mind, but rather, what would be your definition of a writing instrument, and with the briefing have in mind the montblanc DNA. of course we wanted to have somebody who is really having an impact. so, somebody who is really having a very strong on-point of view, who's pushing the boundaries so to speak, as a modern trailblazer in his field. and marc newson, having been named one of the hundred most influential people by TIME magazine, he's undisputed in the way that he I think rather influenced a whole generation in terms of design. yet, at the same time, he has a high level of empathy and understanding of the category he is working for (aeroplanes, yachts, furniture… a variety of categories). so he had a respect for the category and was not kind of coming up with something which is so bizarre so to speak, but kind of addressing the needs and the functionalities of the category; showing them with a new perspective and reframing so to speak. and that for us was that there was no question that he would be the perfect one to exactly step into their task.

jens henning koch of montblanc on why the maison partnered with marc newson
video © designboom
while we still can't show you images of the 'montblanc M', but koch gave designboom some insights into the aesthetic and technical qualities of the writing instrument, and what to expect once it becomes available to the market:
'the 'montblanc M', which is M, the essential trademark of montblanc, has a very pure design. the seam from the cap to the barrel, combines simplicity and functionality when it comes to writing, with beautiful aesthetics and also a very tactile experience. it is finished in a polished precious black resin with a ruthenium plated forepart, and a gold nib with rhodium and ruthenium plating. what is special about this nib is that there is plateau at the end of the barrel, and when you write, the snow cap — our emblem — is directly pointing at you, so it's your writing instrument.
when you look at the cap, you see that this clip is disappearing into it. there is no ring. a lot of effort went into achieving this nothingness, so to speak. this cap has eleven parts this clean piece. why? because in talking about the tactile experience of the design, it is that there is a magnet. when you close the writing instrument it allows, and ensures, that the clip is exactly aligned with that plateau. you have a magnet on one end, and it has to be strong enough that the cap is not falling down, and at the same time, if the magnet is too strong the cap would close with such impact that the ink would be affected, and you don't want any drops. so, that's why we also have included a snap mechanism that softens the impact when the cap is closed. at the end, we have a very refined and elegant writing instrument that has lots of nice features you experience when you use it; and seamless writing is about the tactile experience.' – jens henning koch, executive VP of marketing at montblanc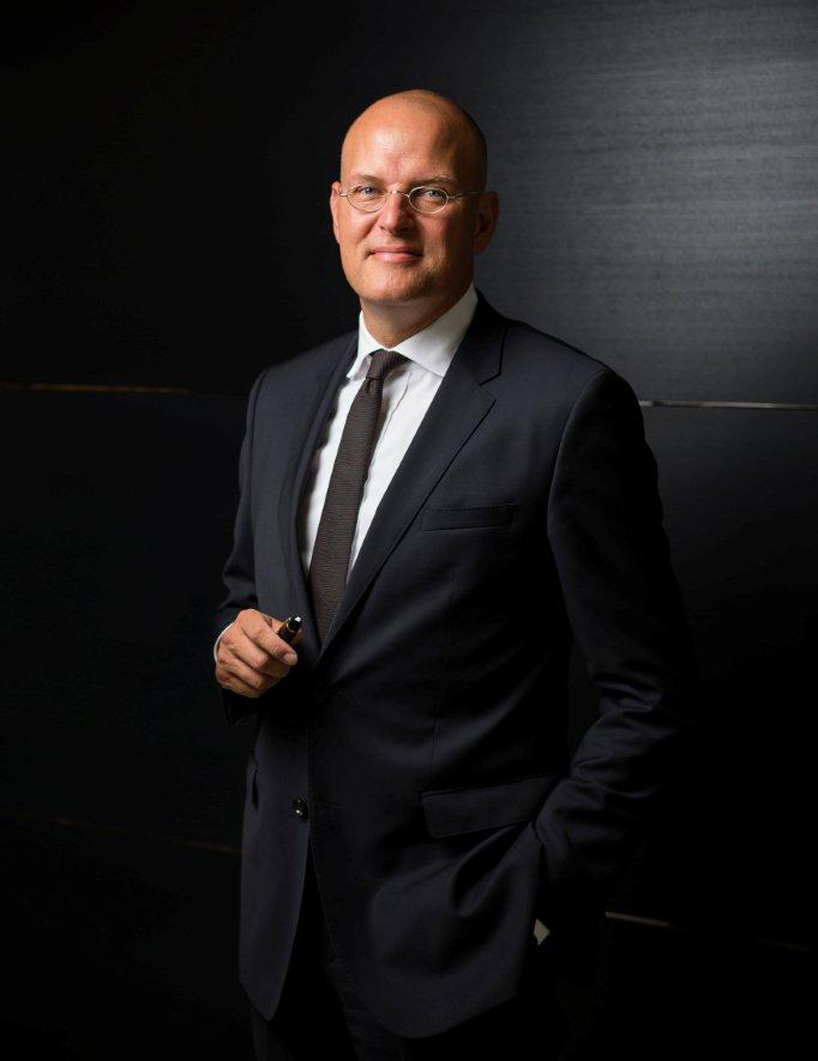 jens henning koch, executive vice president of marketing for montblanc
nov 25, 2019
nov 25, 2019
sep 08, 2019
sep 08, 2019
apr 30, 2019
apr 30, 2019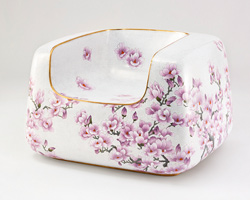 jan 23, 2019
jan 23, 2019
aug 22, 2018
aug 22, 2018
oct 16, 2018
oct 16, 2018
sep 10, 2018
sep 10, 2018
may 21, 2017
may 21, 2017
a diverse digital database that acts as a valuable guide in gaining insight and information about a product directly from the manufacturer, and serves as a rich reference point in developing a project or scheme.