feb 07, 2012
multisensory bus shelter ad smells of baked potatoes
the 'mccain ready baked jackets' ad campaign brings scent and touch interactivity to bus shelters throughout the UK
with a heating potato and the scent of baking food, the 'mccain ready baked jackets' outdoor campaign brings an interactive, multisensory display to bus shelters throughout the UK. the campaign was developed by JCDecaux, hyperspace at posterscope, and BMB creative for the release of the potato company's oven-ready baked potatoes.
ten installations each mount a 2-foot high, fiberglass potato sculpture within a fullsize poster in the shelters. when users press a button on a poster, a heating component warms the image of the potato while simultaneously releasing the aroma of baked potatoes throughout the space. the device also dispenses discount coupons for the 'ready baked jackets'.
mccain worked for over three months with a specialist scent lab to accurately match the smell of their 'mccain ready baked jackets in the oven.
closer view of the interactive fiberglass potato poster
sep 11, 2017
sep 11, 2017
sep 06, 2017
sep 06, 2017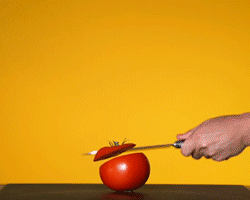 aug 15, 2017
aug 15, 2017
scent
(4 articles)
dec 16, 2012
dec 16, 2012
aug 13, 2012
aug 13, 2012
feb 18, 2010
feb 18, 2010