aug 02, 2013
my urban living room in munich by smart and BoConcept
my urban living room: steffen kehrle and benjamin röder for smart and BoConcept


bringing the indoors out: a new project by smart and BoConcept asks artists to turn public space into 'my urban living room', creating a personal and cozy space on the streets of four european cities.
the first installation was designed by local designers steffen kehrle and benjamin röder in munich. the odeon square in the inner city has been transformed into an outdoor living room: furniture from the BoConcept smartville collection unites with the smart fortwo edition BoConcept as centerpoints, within which a towering palm tree wrapped in silver tubing tumbles out from the car. mirrors reflect the public surroundings back into the open-air urban living room, combining personal and public space.
'within the city, the mirrors resemble pictures, offering completely different perspectives and insights into surrounding space.' steffen kehrle elaborates. 'the sofa shows the car from completely different perspectives and reflects it into all directions.'

smart fortwo edition BoConcept with silver tubes spinning out from the car
the mirrors serve as walls, yet at the same time they dissolve the boundaries of the urban living room setting to its surrounding, so that the installation seem to disappear into the street. passengers are invited to interact with the installation and they become part of the project.
'by definition, a living room includes people,' benjamin röder explains. 'it's a place to meet and communicate. this touches on the function of public space itself and promotes the notion of taking the living room idea to the outside world.'
read more in bettery magazine's interview with the two artists and please stay tuned for the next three cities to come!

silver tubes tumbling out from the car

mirrors offer completely different perspectives and insights into the surrounding space

smart fortwo edition BoConcept car (front view)

passengers interact with the installation and become part of the project

furniture from the BoConcept smartville collection are part of the installation

steffen kehrle and benjamin röder in front of the installation
jul 05, 2017
jul 05, 2017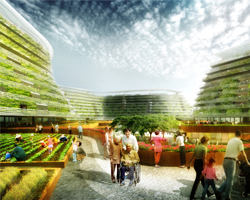 mar 08, 2017
mar 08, 2017
nov 18, 2016
nov 18, 2016