known for his popular exhibitions during milan design week this year nendo presents 'forms of movement', a showcase of 10 different collaborations with japanese manufacturers. each product uses unique materials and advanced techniques among a labyrinth of designs, sketches and manufacturing processes.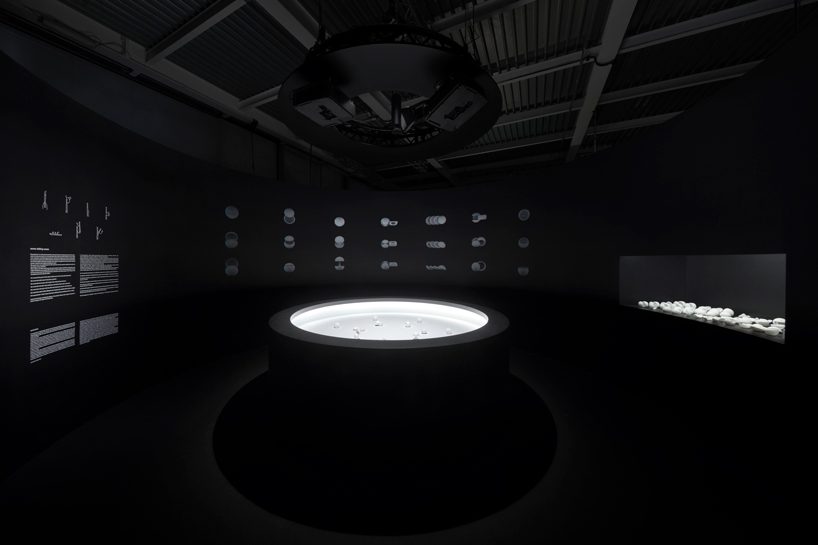 all images courtesy of nendo (photographer: takumi ota) unless stated otherwise
spread over 800 square meters, nendo's 10 concepts are based on the idea of movement and hope to shed light on the studio's creative processes headed by japanese designer oki sato. 'I thought that when I am designing something like an object, I noticed that I am designing an object but trying to design the movement that is related to that object', sato says. 'I noticed that some objects sort of let people move and then people react to objects as well,' sato told designboom.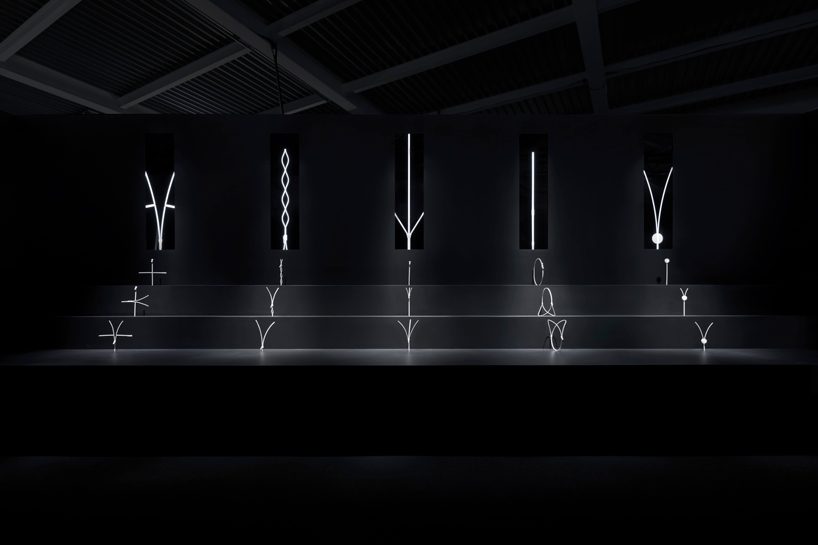 sato first came up with the exhibition when working on a zipper for fastening manufacturer YKK who has first asked the designer to come up with different shapes and finishes. inspired by the challenge of transforming something that hadn't been changed for more than one hundred years, sato focused on the device's movement instead. 'so we started doing some research about how these things clamp to each other. then I thought, what if we come up with new different ways of moving the zipper with new functions. that was kind of the a-ha moment when I thought of coming up with more ideas and making this exhibition.'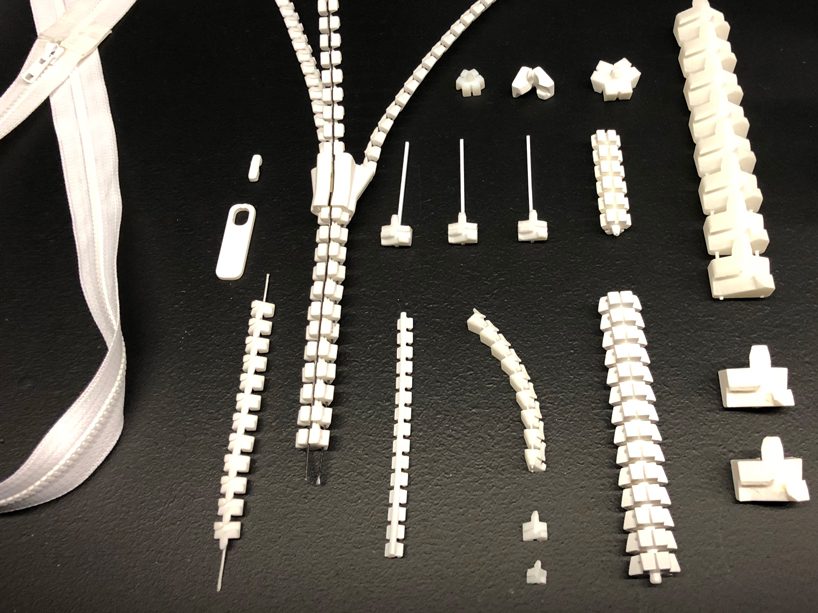 image © designboom
the exhibition begins with 'seven sliding cases', a series of orb-like boxes made from a natural mineral known as fluorite. after being compressed and heated to create a material with impressive durability and an extremely low-friction quality, these boxes boast a natural feeling of touch. when closed all white cases have the same sphere shape of 65mm in diameter but each one opens in varying ways.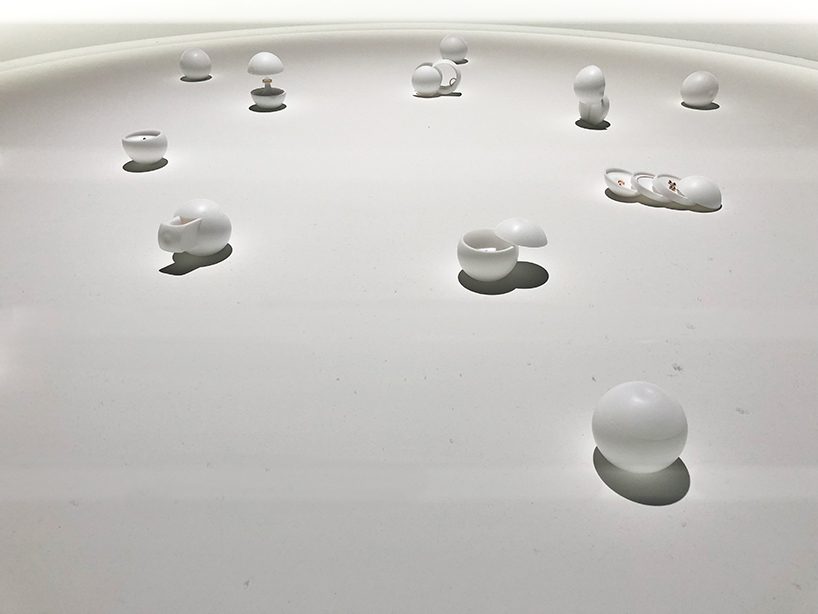 image © designboom
acting as a centrepiece to the exhibition, a four-layer vase with two different overlapping patterns has been created using fine milling technology. crafted from a 100kg block of aluminum, each layer has been carefully calculated to the exact millimetre so that the play of light and shadow is just right so each pattern blends together without a distinct separation.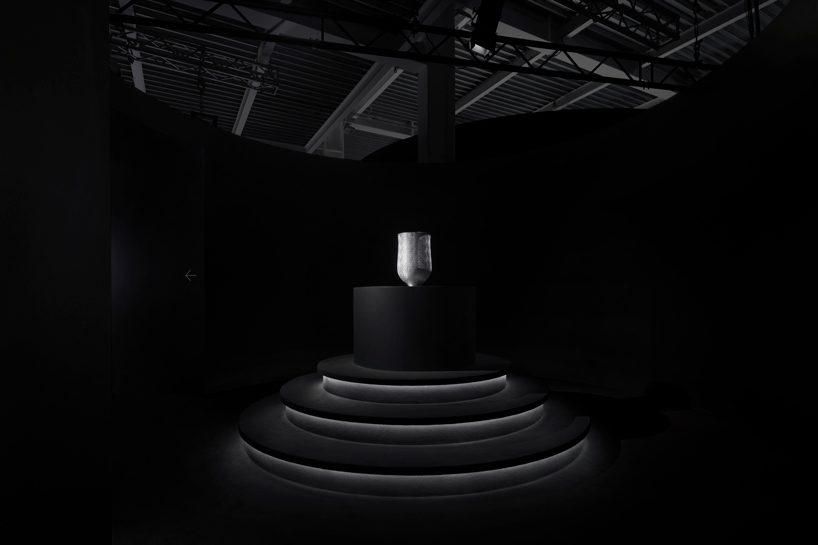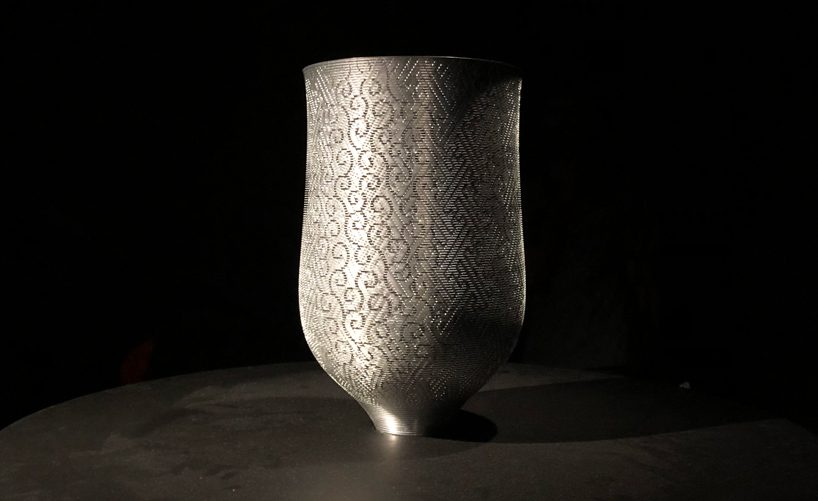 image © designboom
'the ten companies I collaborated with this year are all japanese and that all have a specific technique or material but they don't know how to present it', says sato. 'all of the companies say that they want people to touch and feel the actual material. for example YKK, they didn't want people to look at the zipper, they want people to use the zipper, so I wanted people to be able to touch and feel, actually use the objects. this is why I came up with the various collections of lids, the furniture, of course the zipper.'
video by akihiro yoshida where other products from the exhibition can be seen in motion
as previously reported on by designboom nendo also reimagines the hourglass in an attempt to design time. creating four unconventional shapes, the studio has carved the devices from blocks of transparent acrylic. elsewhere an electronic paper that rolls itself up into a working torch is also on display, as well as a series of 'bouncy furniture' made using polycarbonate sheets, whose softness can be changed through lamination and how it is bent.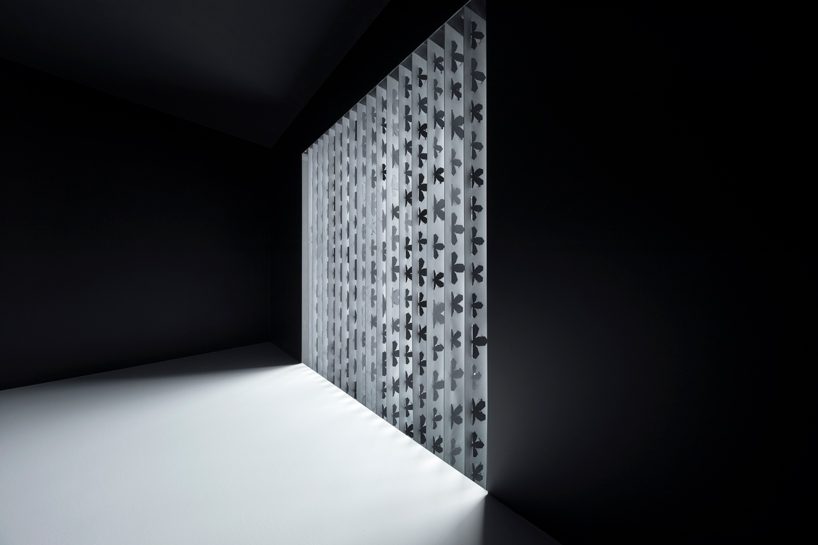 perhaps one of the most tactile products in the exhibition is a kitchenware collection focusing on different lid designs. made in collaboration with an air conditioning equipment manufacturer called daikin, nendo uses a high-performance silicone rubber which has an extremely silky touch. each one functions in an unusual way whilst aiming to convey the abstract feeling of air itself. elsewhere a system of blinds uses the shift between its open and closed states as a design opportunity, moving to reveal blooming flowers; a set of tables with woven surfaces are on display; and a hallway decorated in ceramic tiles protest their expected uniformity.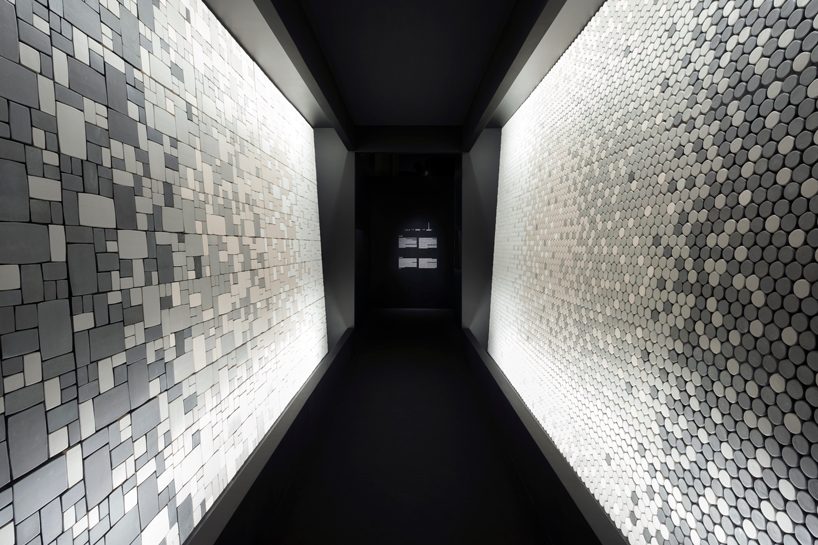 the exhibition closes with an unusual trip to the gift shop featuring nendo's capsule toy machines, referencing those originally imported to japan from the US in 1965. by inserting coins visitors could turn a knob to release and dispense miniature figures of the studio's sketches in 3D forms, a reminder of the studio's playful nature commented on by sato: 'I say no to the projects that I don't get excited about. when I look at the materials and I don't feel something I don't proceed with the project. when I do get excited I try to capture that excitement and deliver it to someone else. that is why I try to keep my ideas very simple and easy to understand as if for small kids. so they can actually touch them and understand how they work. it is very important to see things, not in a stupid way, but like a small child.'
feb 11, 2020
feb 11, 2020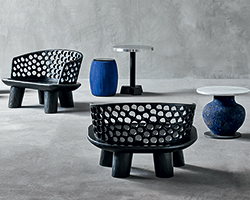 oct 10, 2018
oct 10, 2018
aug 28, 2018
aug 28, 2018
aug 09, 2018
aug 09, 2018
jul 25, 2018
jul 25, 2018
jul 17, 2018
jul 17, 2018
nendo
(251 articles)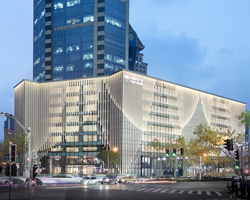 jun 20, 2020
jun 20, 2020
apr 24, 2020
apr 24, 2020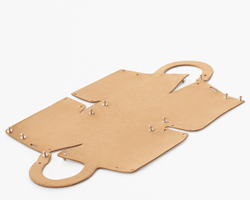 apr 06, 2020
apr 06, 2020
a diverse digital database that acts as a valuable guide in gaining insight and information about a product directly from the manufacturer, and serves as a rich reference point in developing a project or scheme.