UPDATE: 'invisible lines' will be presented at grand hornu in belgium — 21.05.17 > 01.10.17
'invisible outlines' is the title of nendo's exhibition presented inside the jil sander showroom during this year's milan design week. a total of 16 collections have been carefully curated and placed in the seven rooms to showcase the theme that interprets the blurred boundaries, outlines and borders of objects and things.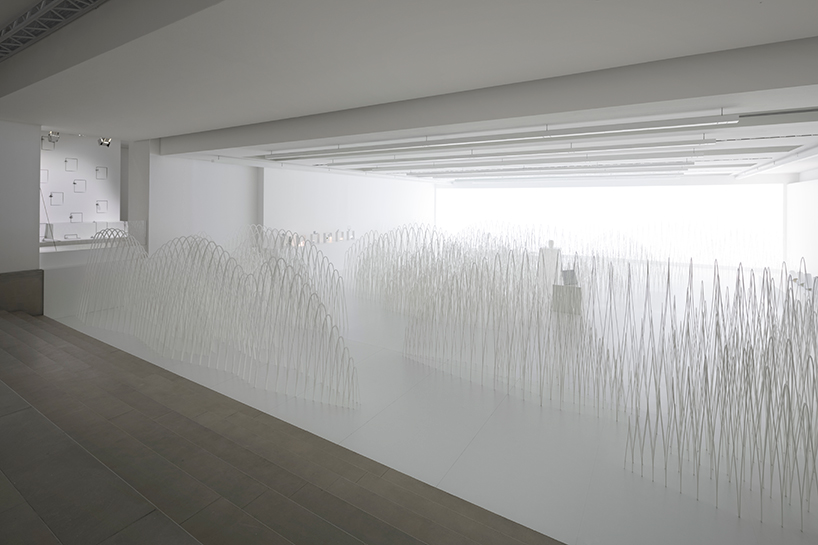 the visitors are welcomes by a white room with a back light
image © takumi ota
the exhibition itself captures an aesthetic that oki sato of nendo has created over the years. within the minimal and ethereal-lit spaces, the objects including the 'border table', 'traces' and 'unprinted material' explores the existence of various items by manipulating their outlines in various ways but can still be visually recognized by viewers.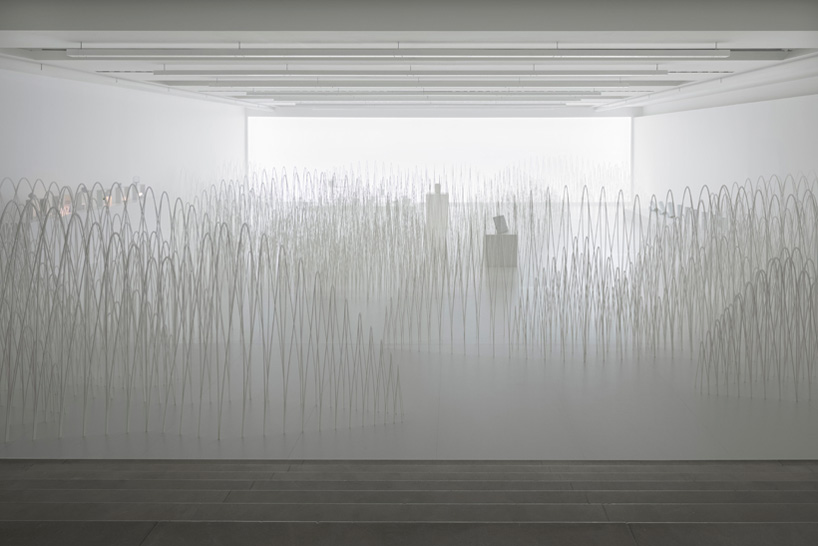 image here © takumi ota (header image © designboom)
one of the highlights within the presentation is the new project called 'jellyfish vase'. thin silicon shaped like vases is submerged in a tank of water to create a marine and design combination that attempts to re-establish the relationship between vase and water with color boundaries. meanwhile 'objectextile' is a collaborative project with jil sander and sees the contours of 3D objects being retrieved and turned into textiles. 

'80 sheets of mountains'
image © takumi ota
'we tend to perceive the existence and positioning of objects by subconsciously following 'outlines', and by distinguishing the 'inside and outside' of these contours.' – oki sato, nendo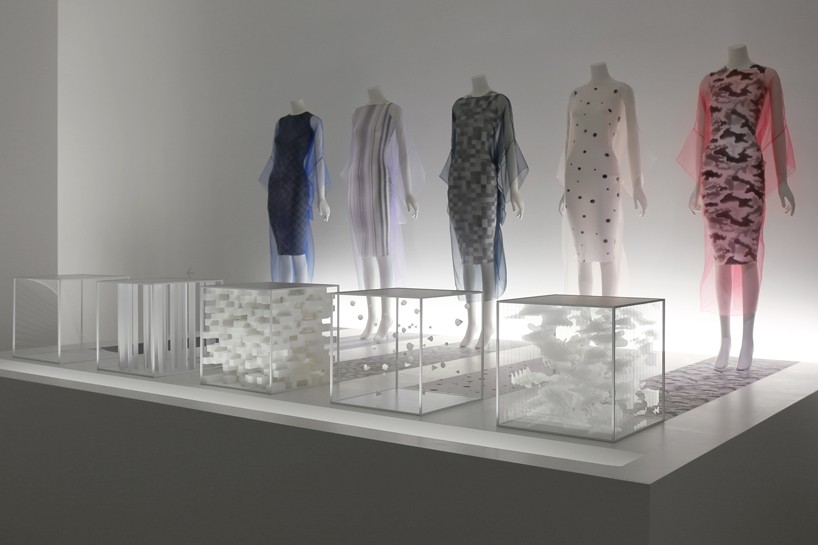 'objectextile', a collaborative project with fashion house jill sander
image © designboom

'jellyfish vase', new piece that attempts to re-establish the relationship between the vase and water
image © takumi ota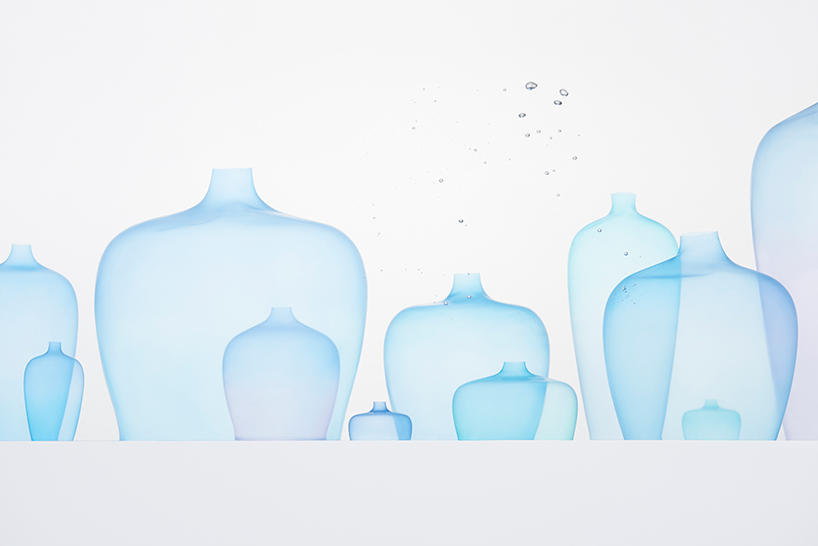 image © akihiro yoshida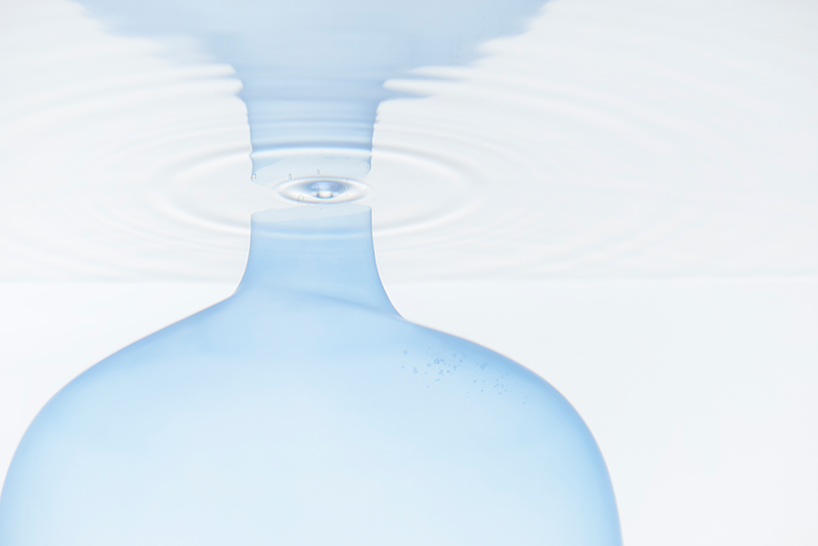 image © akihiro yoshida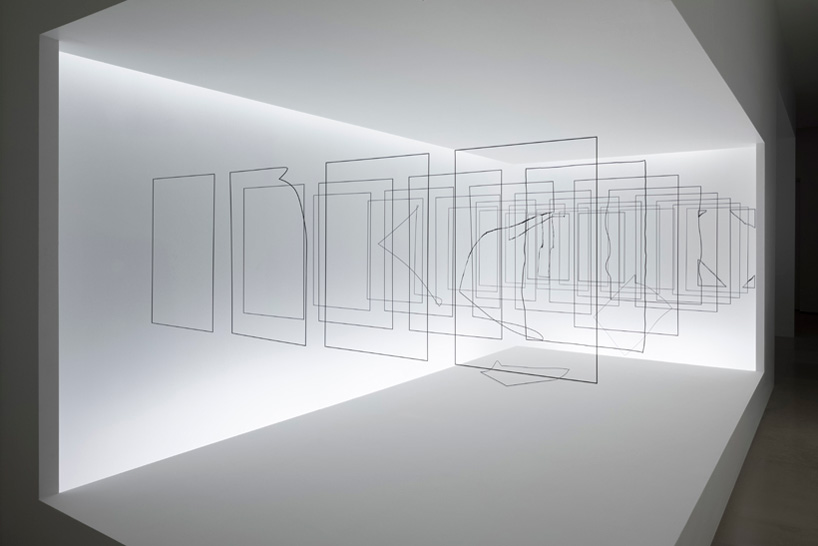 in total there are 16 collections displayed across seven rooms
see more of this exhibition on designboom here
image © takumi ota

'un-printed material', a piece that portrays various forms and expressions of paper through outline
image © takumi ota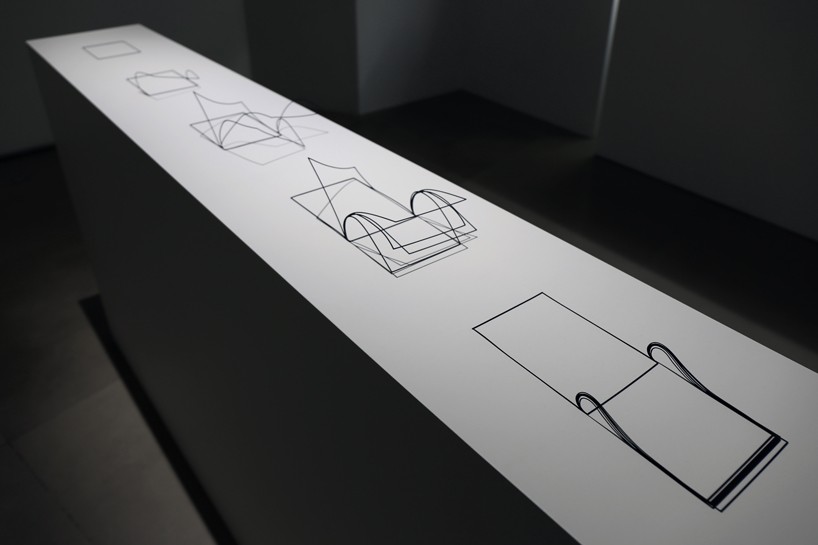 'un-printed material' exhibition overview
image © designboom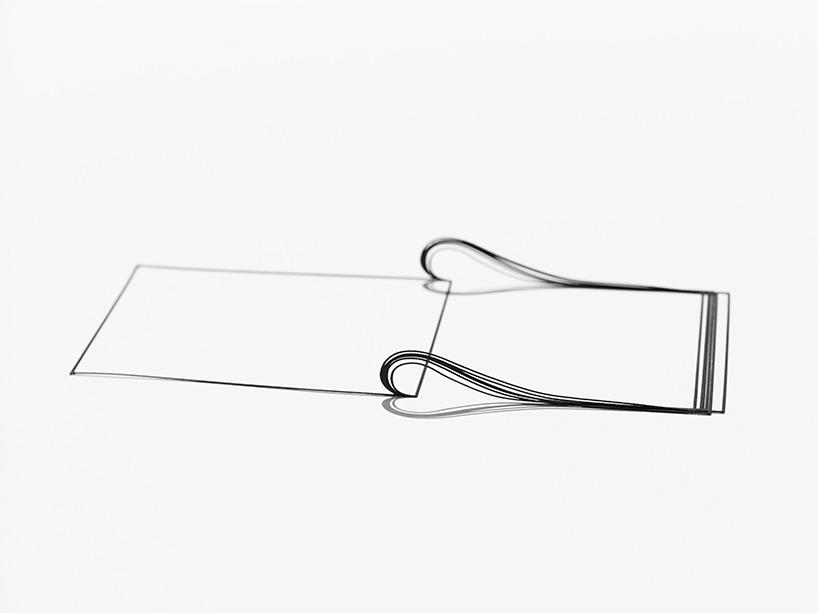 'un-printed material postcard' detail
image © akihiro yoshida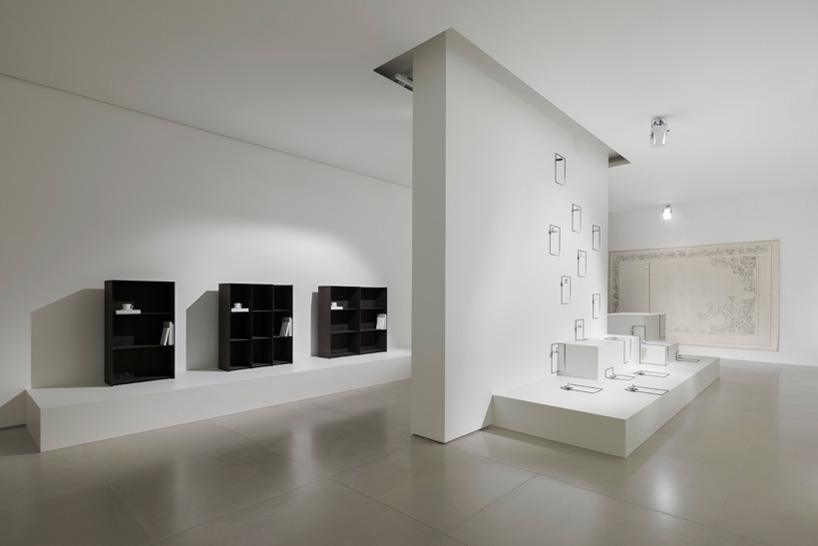 the theme comes from boundaries, outlines and borders of objects and things
image © takumi ota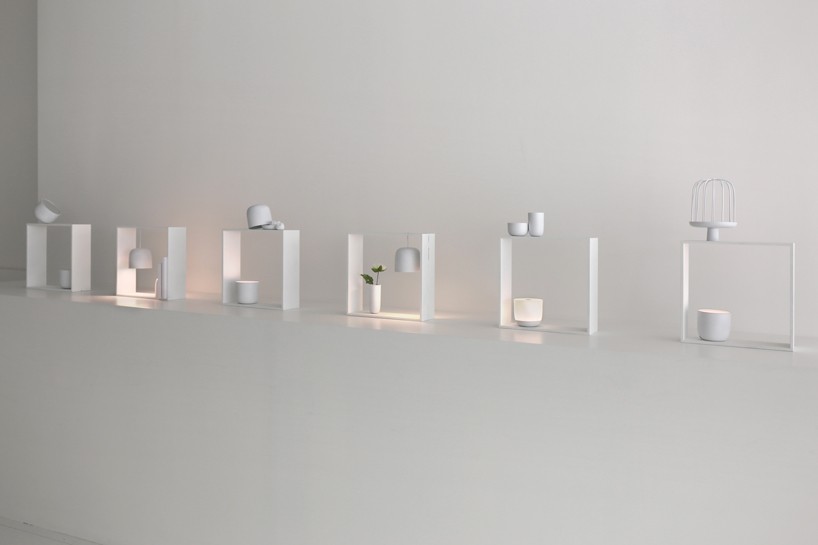 'gaku' is nendo's modular box for flos that can be used to construct multiple arrangements
see more of this project on designboom here
image © designboom

the 'trace collection' visually traces the movement of container doors
see more of this project on designboom here
image © takumi ota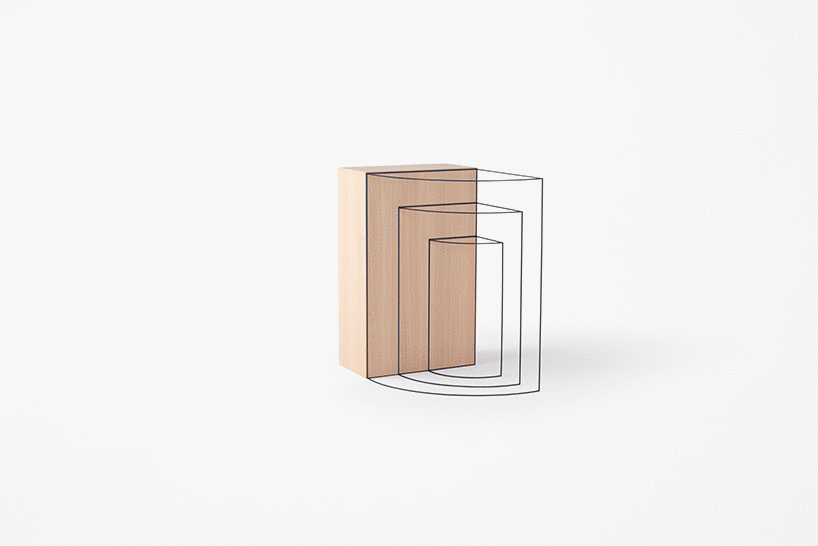 the exhibition is at the jil sander showroom in milan throughout design week
images © akihiro yoshida – gif © designboom
Save
Save
Save
Save
Save
Save
Save
Save
Save
jul 23, 2017
jul 23, 2017
jun 11, 2017
jun 11, 2017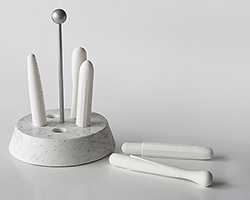 jun 07, 2017
jun 07, 2017
nendo
(212 articles)
jun 16, 2017
jun 16, 2017
jun 08, 2017
jun 08, 2017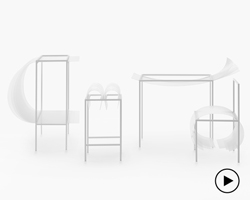 jun 03, 2017
jun 03, 2017