oct 09, 2012
nendo: starbucks pop up shop
'starbucks pop-up shop' by nendo image © daici ano
japanese studio nendo have conceived the starbucks pop-up shop in tokyo known as the 'starbucks espresso journey' where patrons are able to learn more about lattes, cappuccinos and cafe mochas – or any other caffeinated preference! the space was designed to reflect a library setting – walls lined with rows upon rows of bookshelves encouraging visitors to freely explore the area. the books were also specially designed for the cafe via color-coded covers – nine shades each representing a different espresso drink.
customers are able to browse the literature and choose the beverage that best suits them and then at the counter a book is able to be traded in for an actual coffee – where they are asked to retain the information that informs them about their choice.
the reverse of the book cover has a perforated insert the shape of tall or short starbucks tumbler which can be used in an initiative known as 'starbucks create your own tumbler'. the concept for the pop-up shop was informed by the relationship between reading and enjoying a cup of coffee – fusing the two pleasures to create an interactive cafe experience.
the space was designed to reflect a library setting image © daici ano
visitors are encouraged to freely explore the area image © daici ano
the books were also specially designed for the cafe via color-coded covers image © daici ano
the books were also specially designed for the cafe via color-coded covers representing each coffee type images © hiroshi iwasaki
the exterior of the cafe image © daici ano
nendo
(213 articles)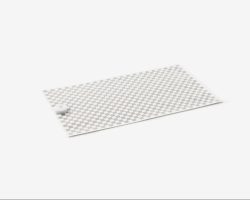 aug 27, 2017
aug 27, 2017
jun 16, 2017
jun 16, 2017
jun 08, 2017
jun 08, 2017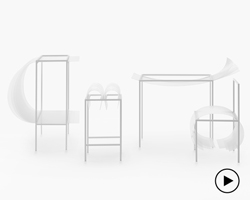 jun 03, 2017
jun 03, 2017
may 31, 2017
may 31, 2017
may 21, 2017
may 21, 2017
oct 04, 2017
oct 04, 2017
sep 28, 2017
sep 28, 2017
sep 19, 2017
sep 19, 2017