on a recent visit to tokyo, designboom met with nendo's founder oki sato at his new studio to discuss his ongoing projects. the new office space is inside the historic sogetsu headquarters in the minato district of the city, and stands opposite to the luscious green akasaka estate which can be seen throughout the building.
the sogetsu building was designed by renowned japanese architect kenzo tange in 1977 and is primarily characterized by its half-mirrored curtain wall exterior and planar construction, allowing for a clear and unobstructed view by diagonally cutting through its L-shaped lines of flow. on the 6th level is the nendo office space and on the eighth floor of the building is the onndo studio — an interior & display design firm operated by nomura and nendo design office. the design respects the context of the building whilst reflecting the work of nendo's studio, which strives towards simplicity and functionality. the office includes multiple working spaces, a library for workers, and meeting rooms — including one which is used to showcase models to collaborators. the studio also contains a model making room which provides an experimental haven for the nendo staff to test out ideas. 3D printers, spray finishes and boxes full of different materials and mechanisms are placed orderly throughout the room, revealing a small insight into oki sato's creative process.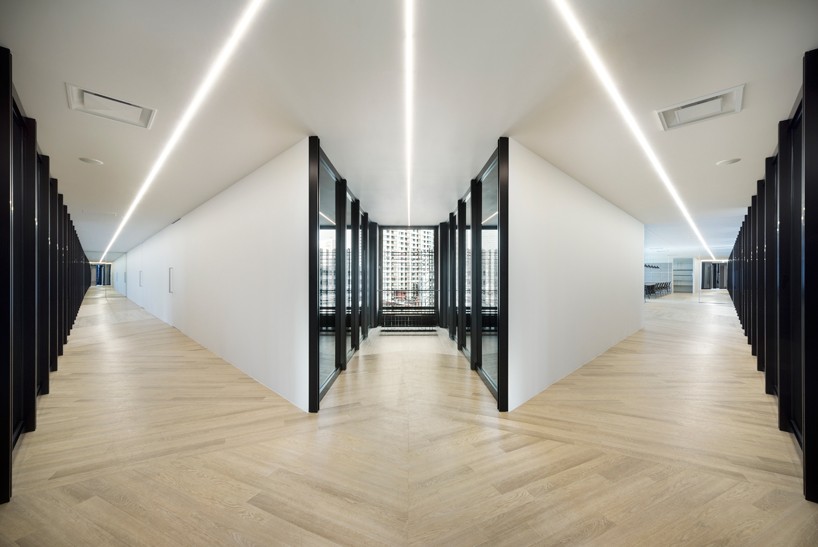 the new office space is inside the historic sogetsu headquarters designed by kenzo tange
image © takumi ota
the new interior layout of the nendo studio has been designed to fit in with these lines and diagonal shafts. oki sato has carried out measured surveys of the building's exterior curtain wall and has recreated an aluminum replica of the steel beams in scale 1:1 to divide the different internal spaces.
designboom: why do you call yourself nendo?

nendo: it means playdoh. the idea behind the name is to allude to a work/play situation with something that is flexible, changing shapes, sizes…and having fun!
db: how many offices does nendo run?

nendo: we also have a very small office in milan and in singapore, but at the moment we are focusing on tokyo.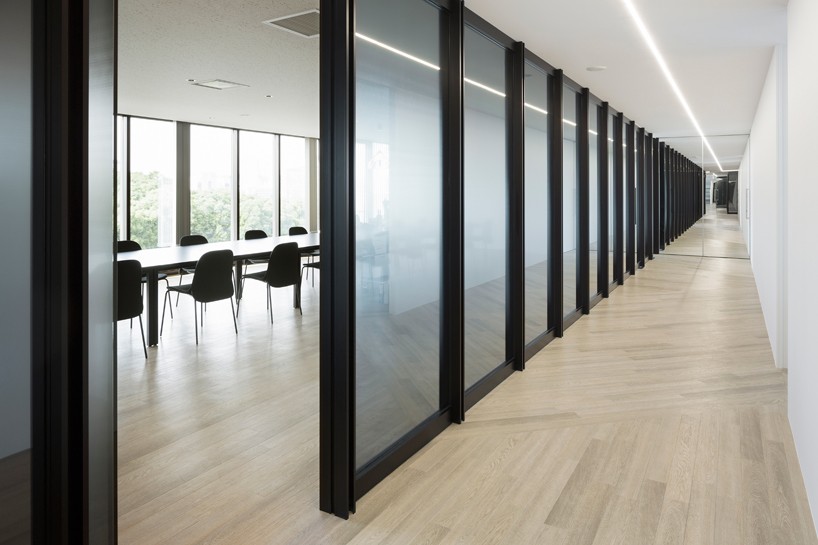 the interior layout with partitioning that has been designed to resemble the exterior facade
image © takumi ota
db: your body of work is becoming very broad and we notice that many museums now are interested in running 'nendo' themed exhibitions…
nendo: yes, in 2015 we organized an exhibition in milan and hopefully we will do a solo exhibition again during the upcoming salone del mobile in milan in april. nothing is fixed yet but it's something that we enjoy doing.
right after, we are doing a large event at the bon marche department store in paris and at end of may we will have a retrospective exhibition at grand hornu in belgium. in new york we work with friedman benda gallery (we have been working with them for five, six years). the first national museum that contacted us for a show was the design museum in holon (exhibition in june 2016, curated by maria christina didero and galit gaon) and then we did an exhibition at the taiwan design museum in taipei (august 2016).
showing in a museum is a totally different thing because the audience is different. regular people, who don't know who 'nendo' is, have to buy tickets to be able to view the installations and to spend time in there, so the atmosphere is totally different.
during a design week, there are thousands of people and brands exhibiting and visitors know the players in the design field. everyone is interested in design, so it's easier to grab people's attention.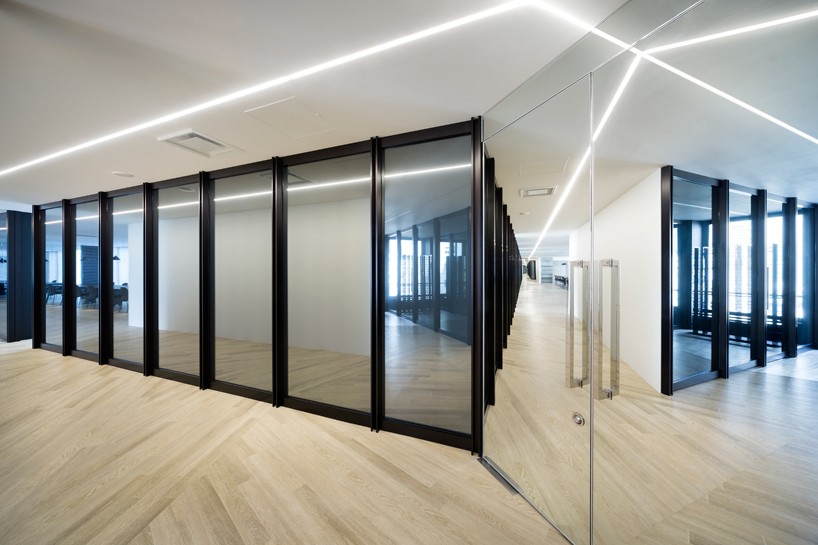 mirrored doors and partitioning (the exterior curtain wall has been replicated indoors)
image © takumi ota
db: I remember when you wrote to us (many years ago) saying 'we are now up to our 100th article on designboom'… you are one of the most prolific designers around, is there anything you don't like to do?

nendo: actually no. we do lots of very different things, not just 'industrial design'. we just finished designing uniforms for a rugby team in japan. it's a university team which has almost 90-something years. we played with 'broadness', to make the player look bigger. we started from research, from the muscles and how the game is played. we wanted to connect with their history, things like that…
as a part of the reform, a new branding and communication design was implemented at the same time. for example, when you see the numbers on the back of the uniforms, you see the years when they were champions…
we placed the 'W' for waseda at the corners of the numbers.
we wanted to make the suits more functional as well, so we used new materials, GPS. it's very technical and we worked alongside the players to make the prototypes. they would dress them and say 'we feel uncomfortable here', then we would change the lines and the materials. the design process went on for about six months.
we are starting to work with fashion brands for clothing as well: we do shoes, we do bags.
… and we have collaborated to design a japanese TV drama — it is about a designer — so we 'designed' every single sketch that he made, every single product in the studio.
we designed the studio as well … designing a designer in a story.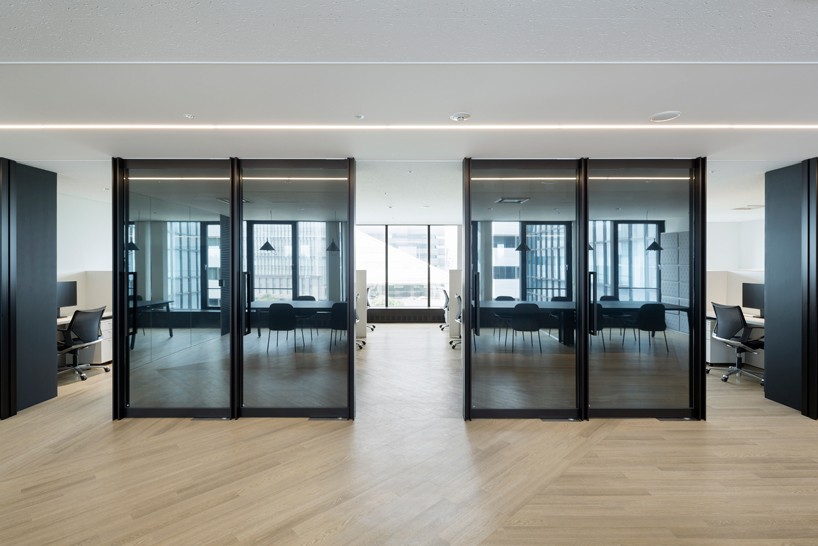 the interior design reflects the exterior aesthetics' of the building
image © takumi ota
oki sato introduces designboom into a brand new project, see the video!
nendo: we are starting to work also with several car companies, companies that experiment with electronic cars. some involved us for branding, others for envisioning concept cars. the car industry is drastically changing. it sounds strange, but the mobility sector needs some help from designers who have no preconceptions about what the automotive industry is. last but not least, we are starting to work more and more in the field of architecture. this april we will finish our first public project. it's a six thousand square meter section of a station. it's like a small park, close to kyoto. there is going to be a café, a theater stage, a small playground for children. currently it is our biggest project but we are working also on private houses.
db: are you a trained architect?

nendo: yes I started as an architect and I moved on to design. it feels right now that I am coming back to things on a bigger scale. I learned a lot of things through the small scale, how to design furniture and other products (and interiors in general) that can be applied to a vaster scale.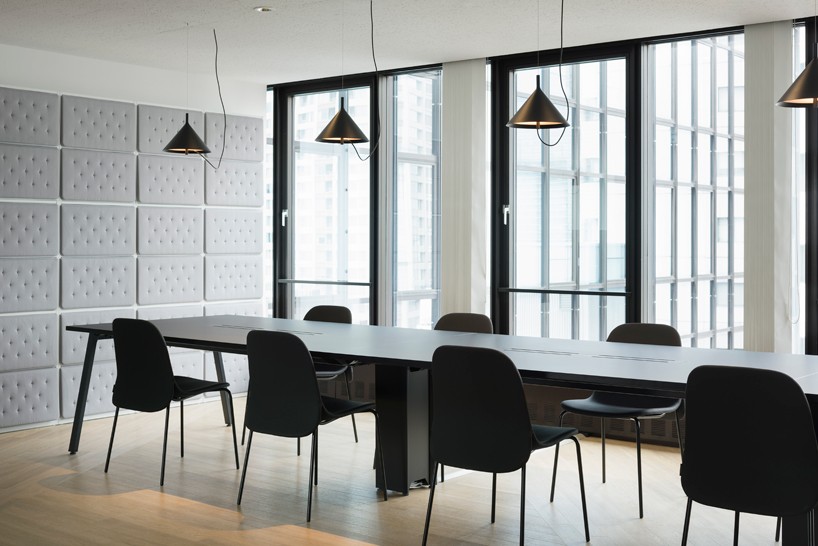 meeting room
image © takumi ota
db: when you start a design project do you work by yourself — at the beginning a little bit isolated, sketching, etc — and then you present your ideas to your collaborators, or do you immediately start with a team brain storming?
nendo: basically, I love collaborations. with my team and with external designers. the first official external designers collaboration I did with luca nichetto in 2013. it's been amazing. now we work with many other designers.
the initial idea is very important for me and I think it's very difficult to let others join your own creative method/moment. as a first step I come up with 10-20 ideas and then I start talking to my office. together, we cut them down to three or four ideas and my collaborators also add in other interesting ideas.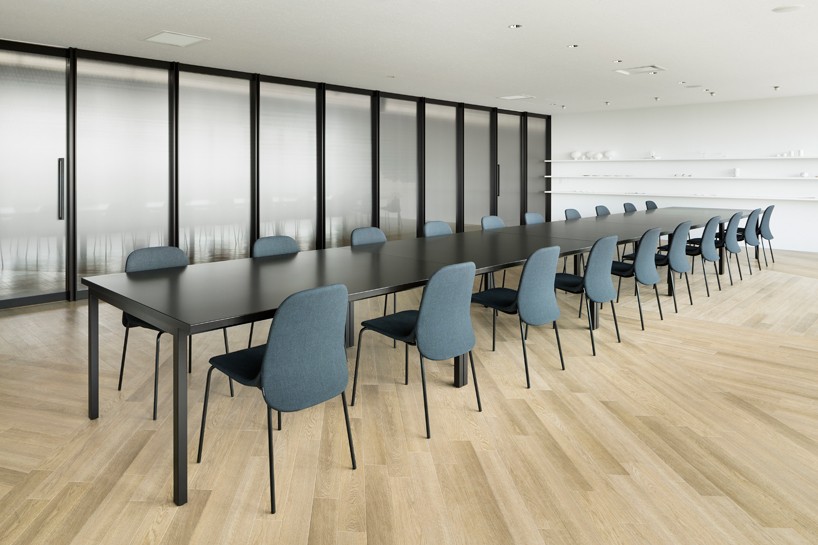 the meeting room is used to discuss and present ideas and models to companies and collaborators
image © takumi ota
db: does it happen often that a client brings you in a different direction?
nendo: the unexpected is the most interesting part of design process — that's something that issey miyake taught me — I have to have a goal and I have to decide the steps to get there, he said. when projects go in a different direction and you feel that this makes you uncomfortable, then take a step back. but if it goes in a different direction and you feel relaxed, when somebody else comes up with an interesting idea, it usually makes the project even better! so sometimes it's good that you don't know where it will end up.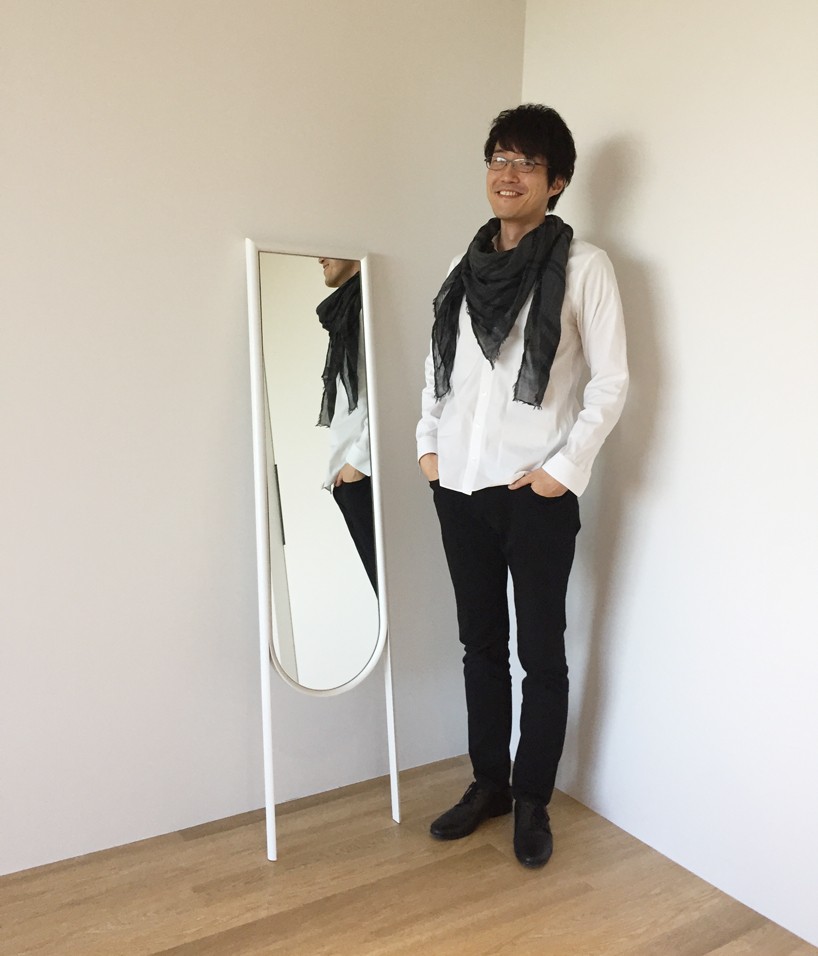 oki sato
image © designboom
db: so, then, the relationship with the client is very important in determining where you want to go?
nendo: yes, I think my italian clients taught me to appreciate that. when you are working in japan, often you feel like you have to be confident about the project, you have to make the client feel safe and you have to be strong. but in italy you are part of a bigger family, part of the team. I am trying to influence my japanese clients to become more italian. if we share ideas and try to remain open minded, we become a family.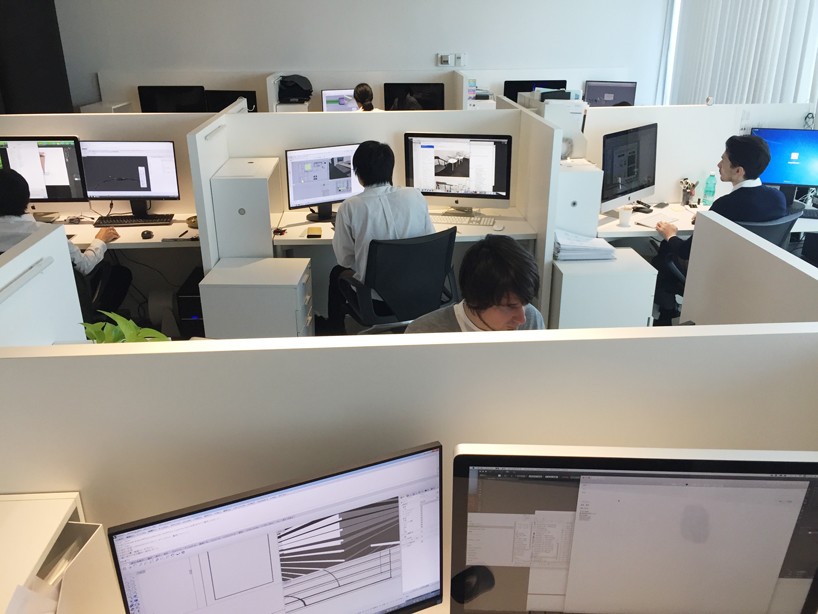 busy team
image © designboom
db: is this something you can do also when you are working with big japanese corporations?
nendo: what we don't want to is to say: in-house designers please go away!
we want to them to be a part of the team. many big companies now want to outsource parts of the ideation process to a different design studio, a sort of franchise… they want to change and I guess that is what they think is to become more italian (laughs).
they want to get smaller, they feel they became too big and rigid. I believe, one way of helping the japanese design industry is to not become a design consultant but collaborate — to help them out — this is another direction.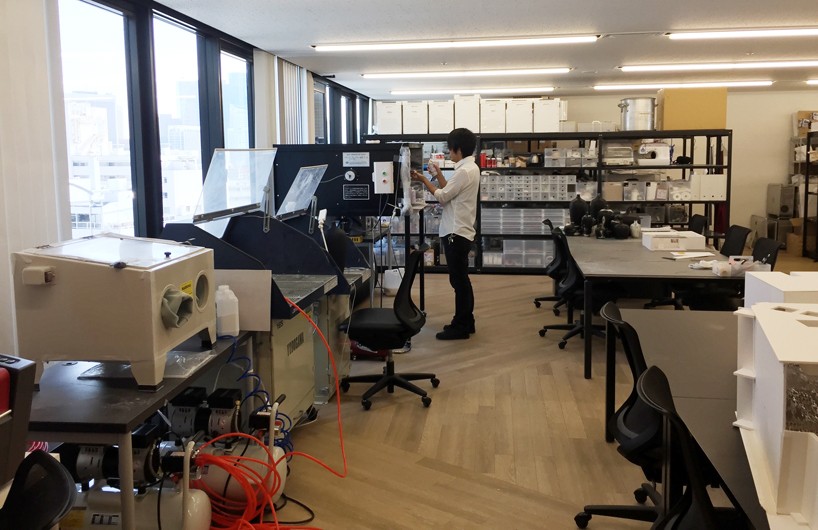 oki sato shows us the model making room
image © designboom
db: you are using 3D printing for model making?

nendo: yes, we do have a few machines in our office. for the time being, but I don't think it's suitable for a finalized product. the technology isn't really for consumers just yet, but more for people like us. we start with sketches, we move on to 3D models to understand if there are any problems. the next step for designers working with 3D printing would be — how can we design this thing so that people can own 3D printers in their home, easily use it and have fun. we are woking on that: a design project for a 3D printer! the final step would be to address how this could be used for (mass) production.
db: a big problem still is the adequate finishing?
nendo: yes, definitely. when it comes out from this 3D printing box, it is not good enough to present to clients. we have a sanding machine too, sandblasting/painting…all things like that are applied to our models. thats why we have that huge model room full of stuff.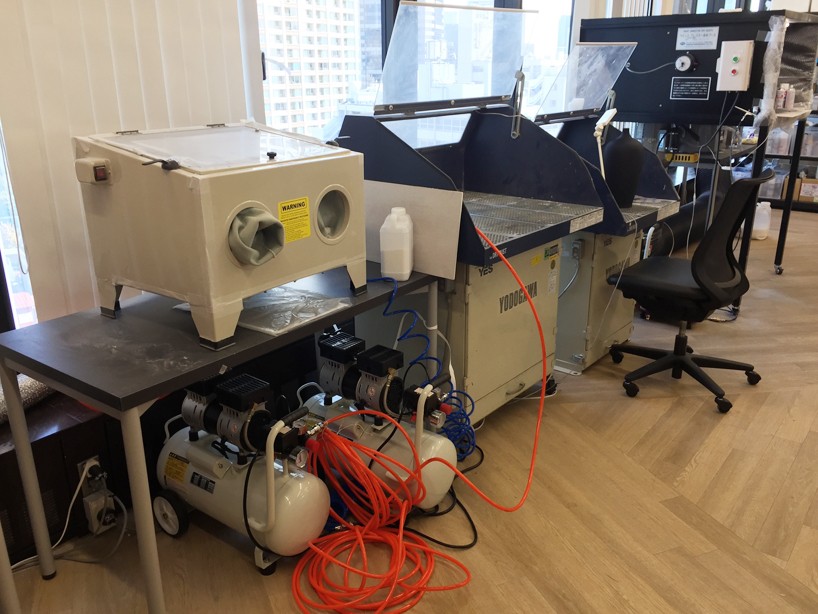 the model making room uses 3d machines as well as innovative materials and mechanisms
image © designboom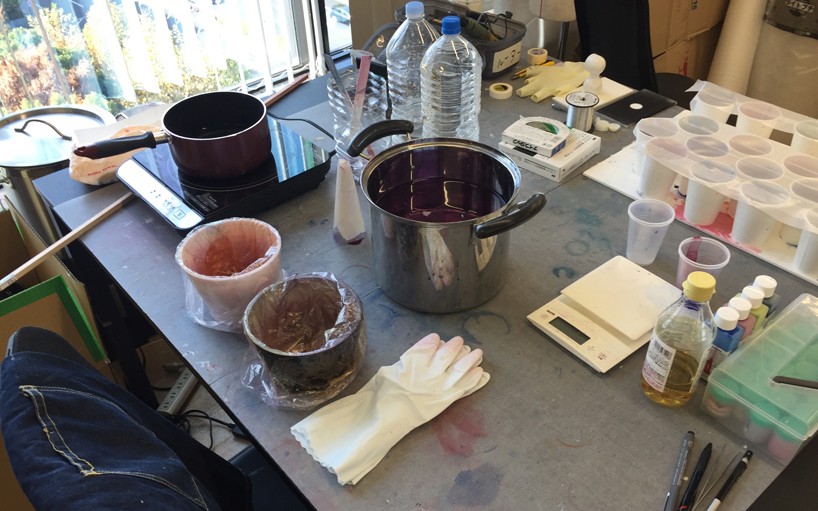 the model making room is an experimental haven for the nendo staff to test out ideas
image © designboom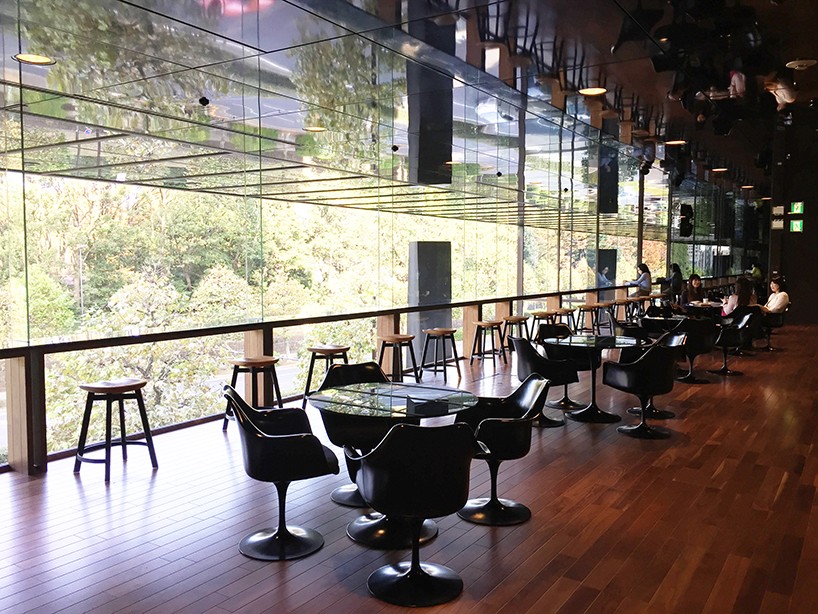 connel coffee cafe
image © designboom
db: is there a shop where people can see/buy all the nendo collections in one place?
nendo: a lot of companies are approaching us to open a nendo store, but we are not really sure if it makes sense for us… it's kind of what tom dixon does, I think for now it's not our cup of tea. we really want to focus more on the actual design work. producing things and selling things that is what we wish to leave to professional people. what you saw upstairs in the workshop is the sort of thing that we want to do.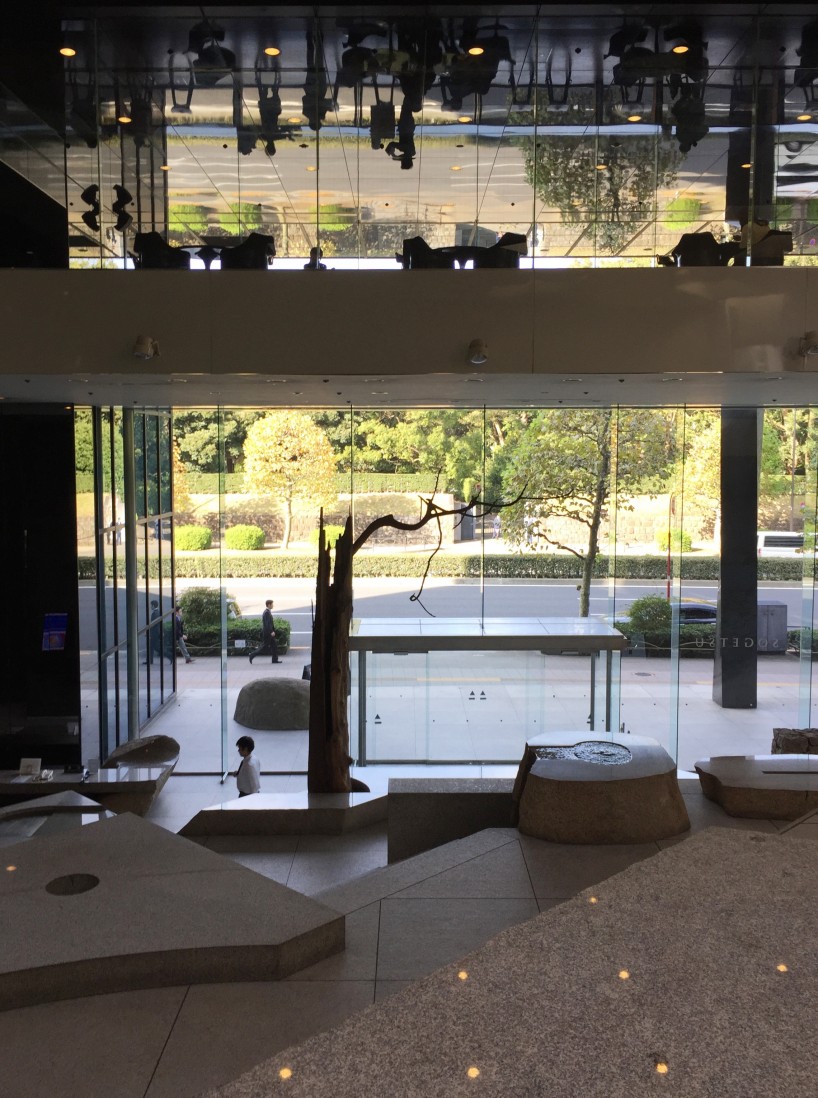 tengoku (heaven); interior garden for sogetsu flower arranging school. isamu noguchi, 1977-1978.
interior design with granite.
©The Isamu Noguchi Foundation and Garden Museum, New York / ARS-JASPAR
image © designboom
the ground floor hosts a large reception area and an indoor stone garden which was made by isamu noguchi in 1977-78. just above you can view the connel coffee cafe on the mezzanine platform which was designed by nendo. on this level visitors can meet with friends, relax, enjoy a view of the park as well as having the option to buy some of nendo's products on display.
tengoku (heaven); interior garden for sogetsu flower arranging school. isamu noguchi, 1977-1978.
interior design with granite.
©The Isamu Noguchi Foundation and Garden Museum, New York / ARS-JASPAR
image © designboom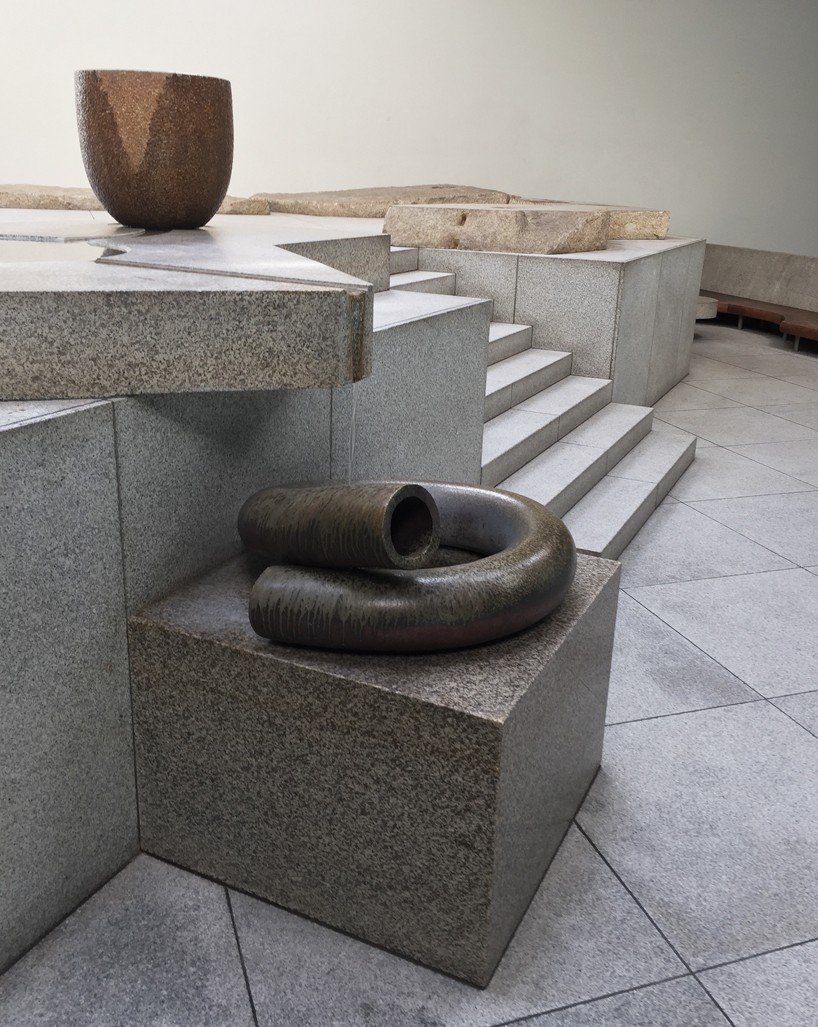 tengoku (heaven); interior garden for sogetsu flower arranging school. isamu noguchi, 1977-1978.
interior design with granite.
©The Isamu Noguchi Foundation and Garden Museum, New York / ARS-JASPAR
image © designboom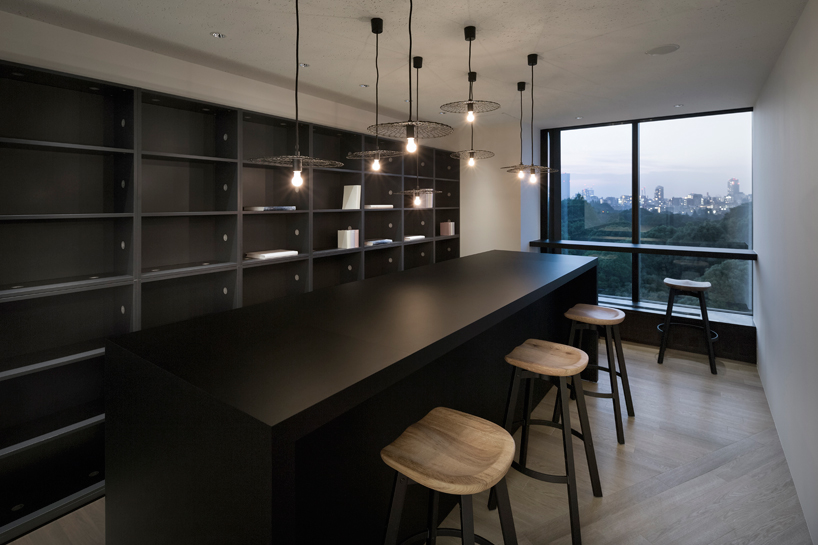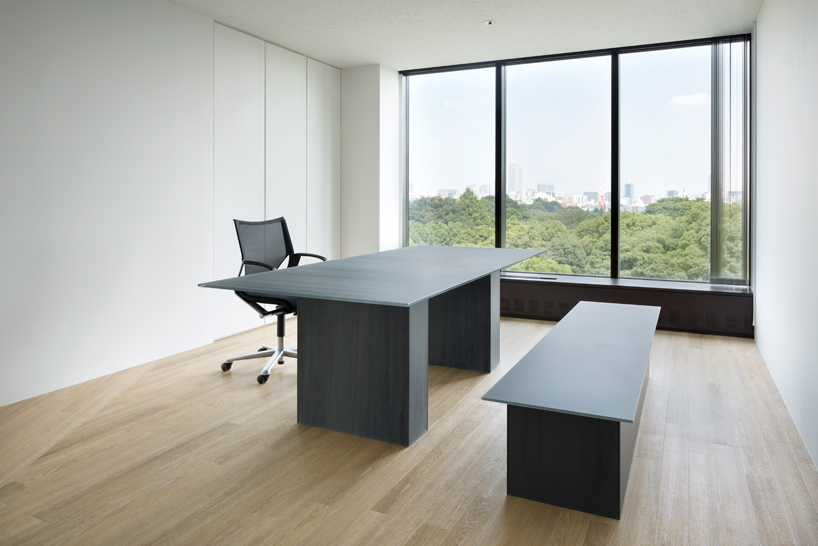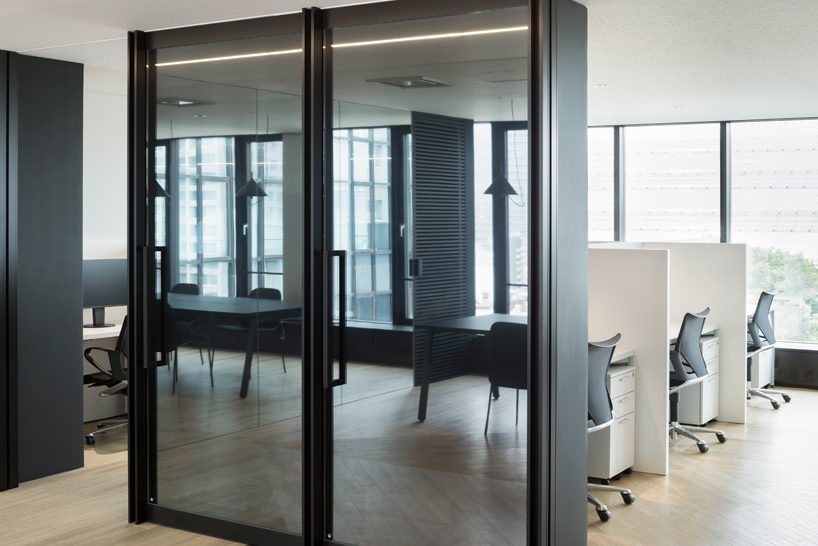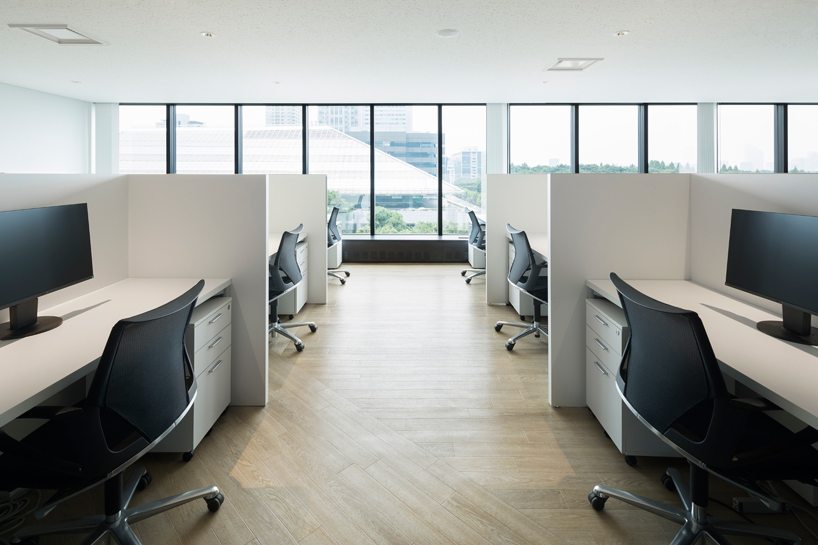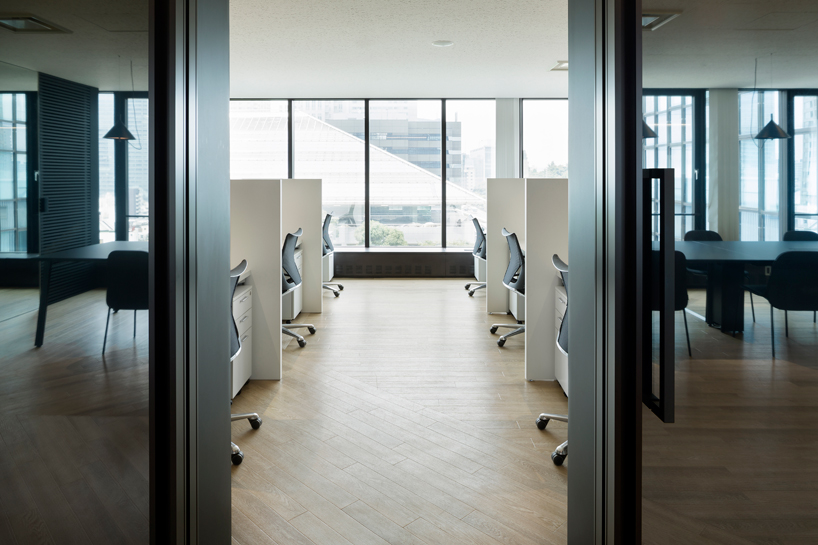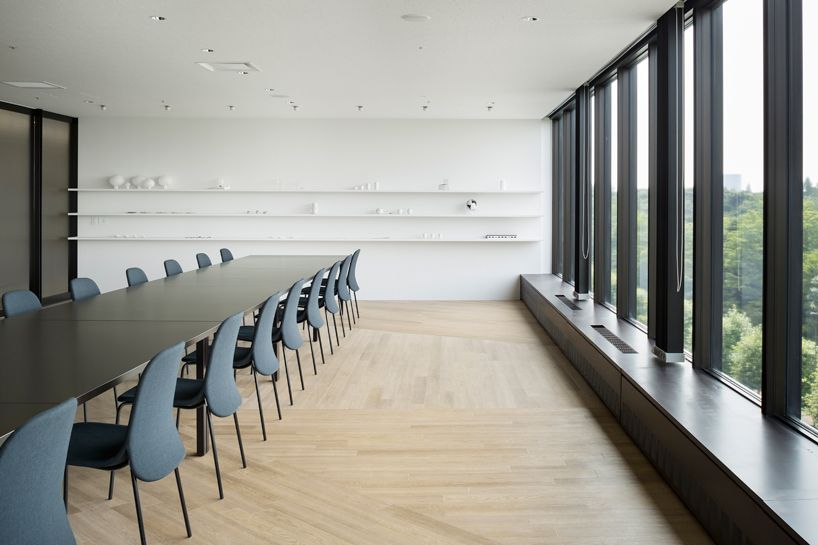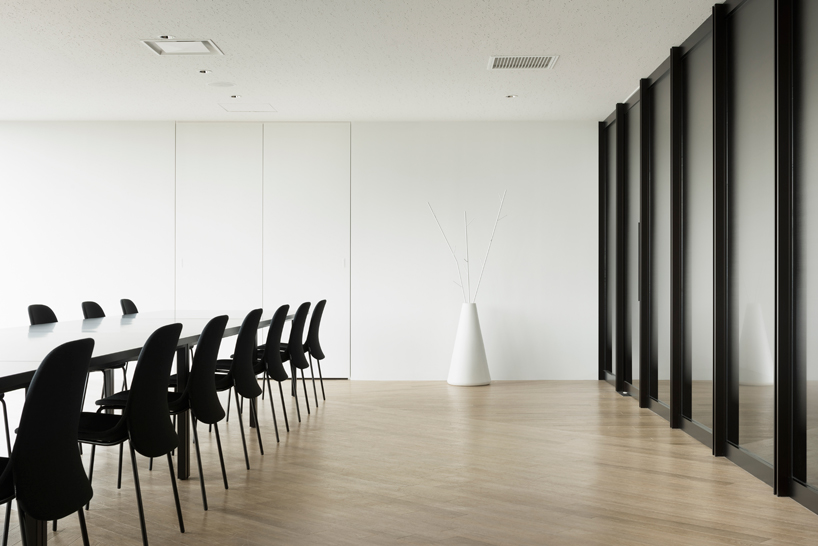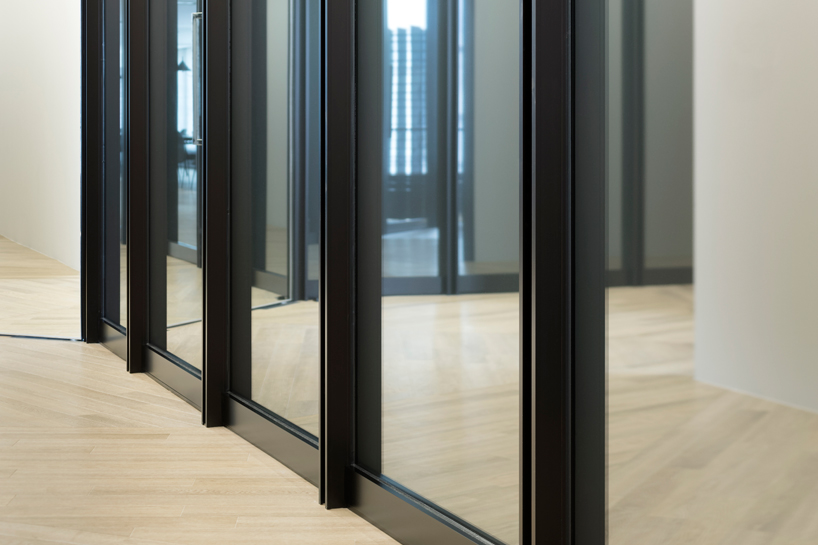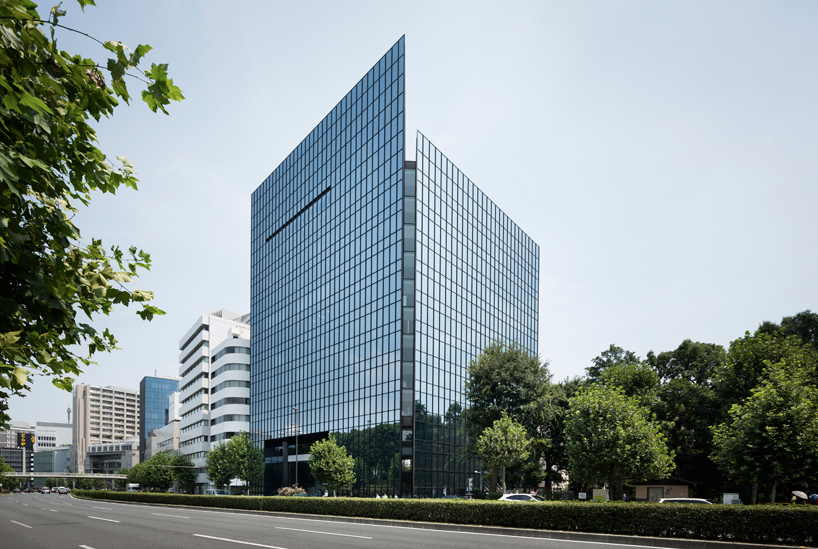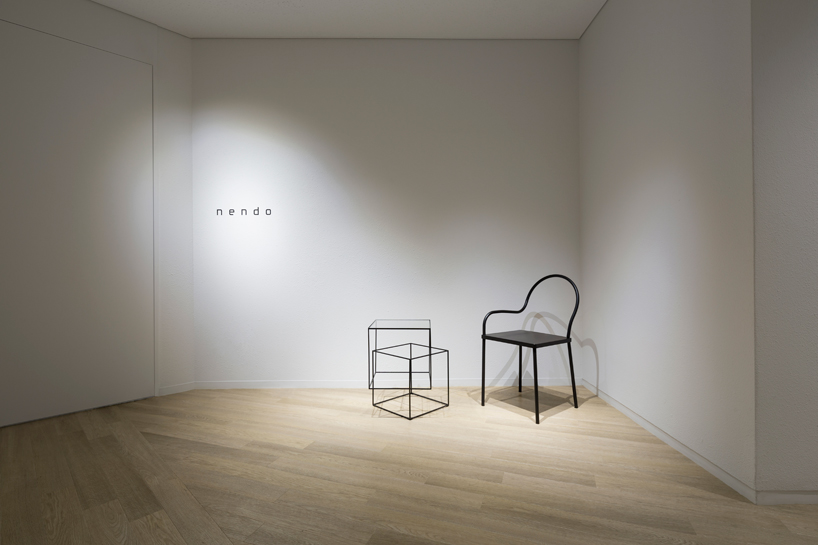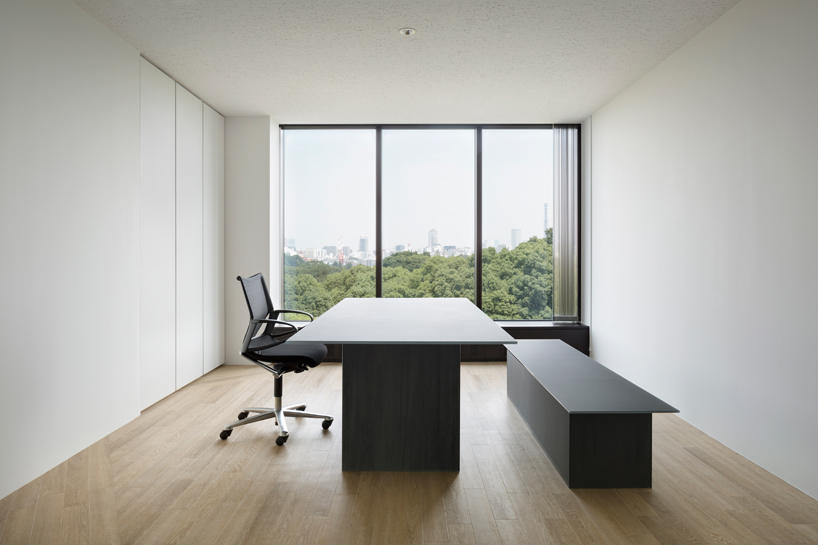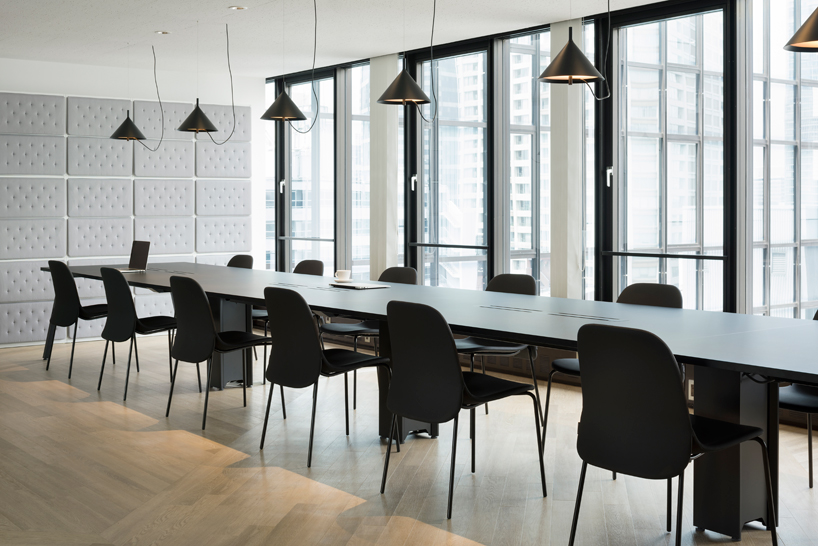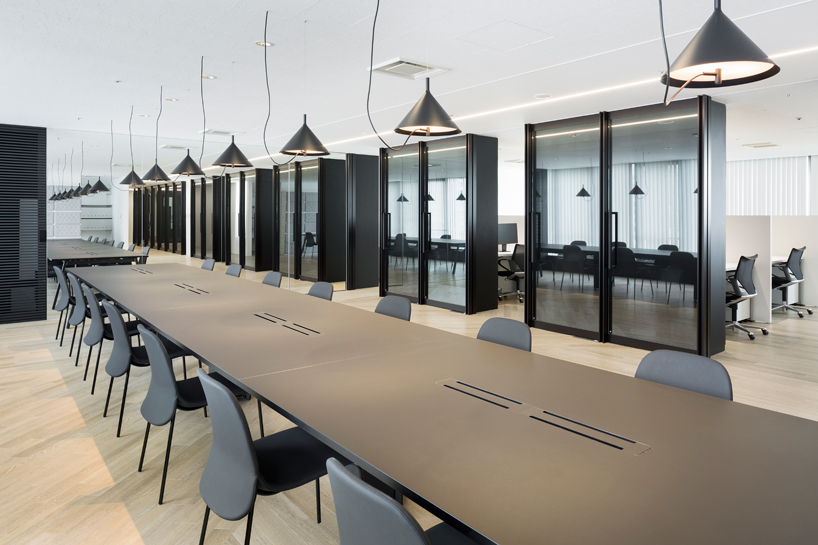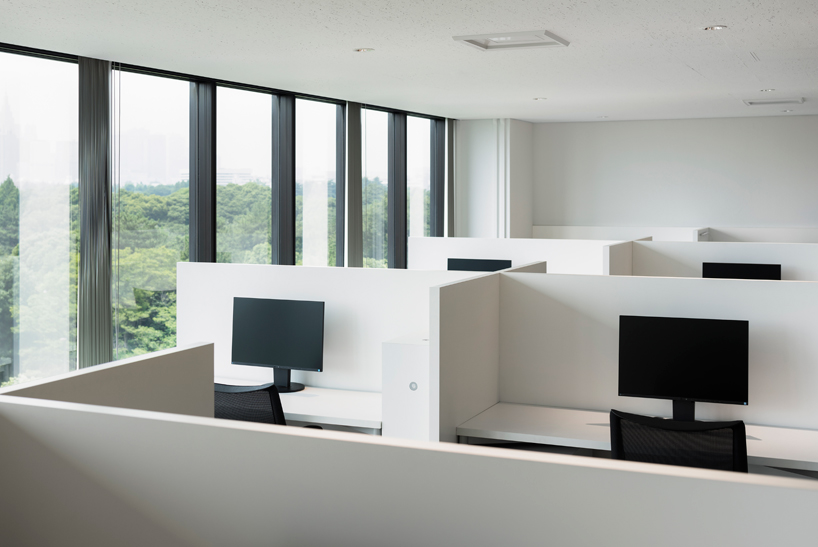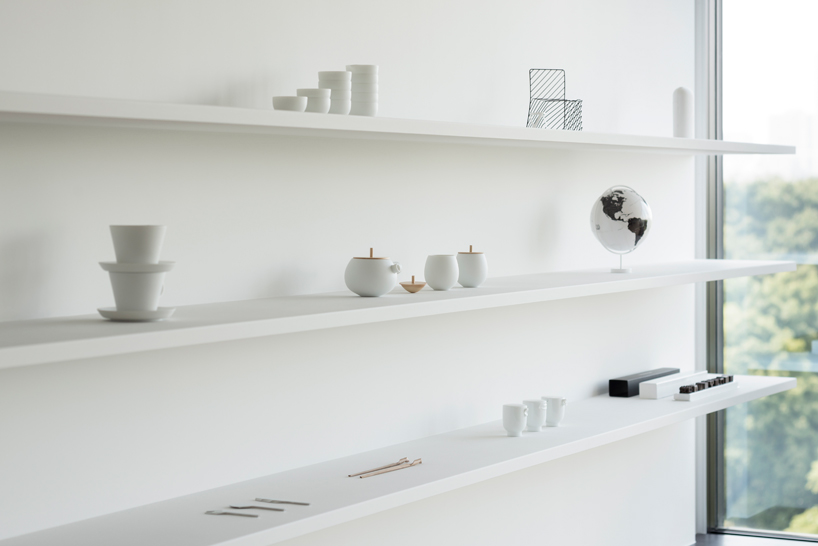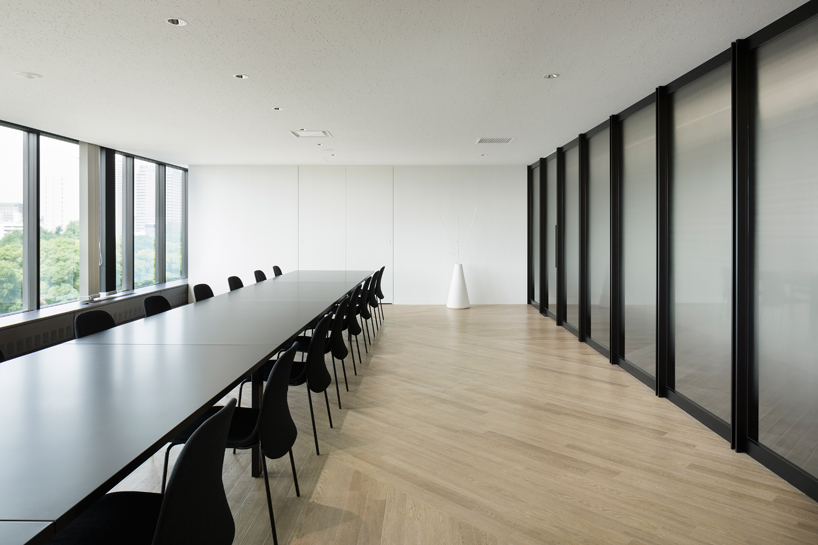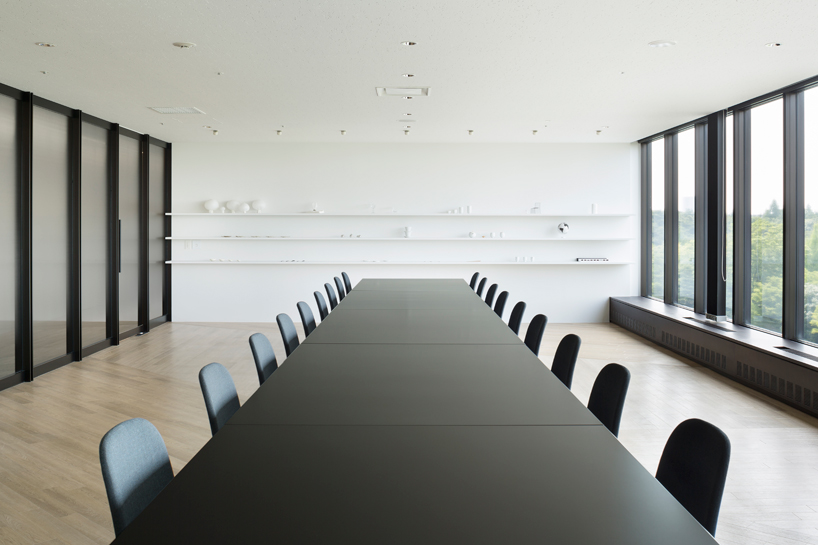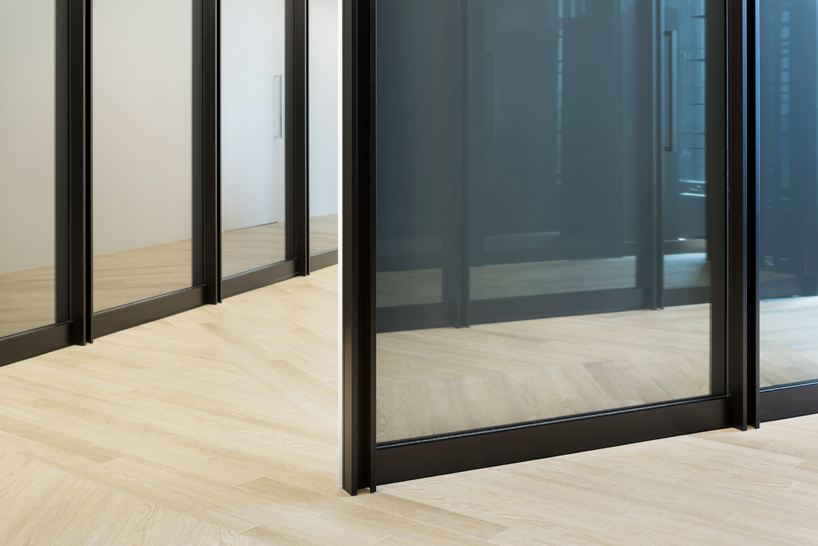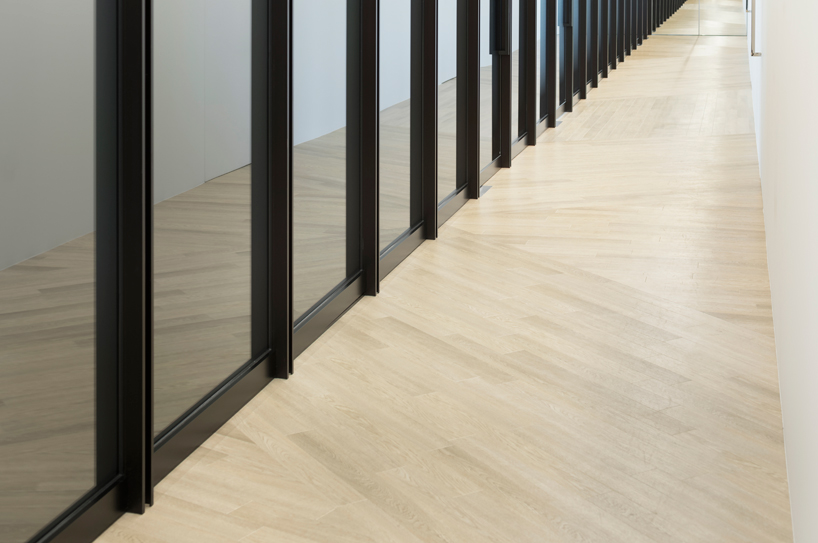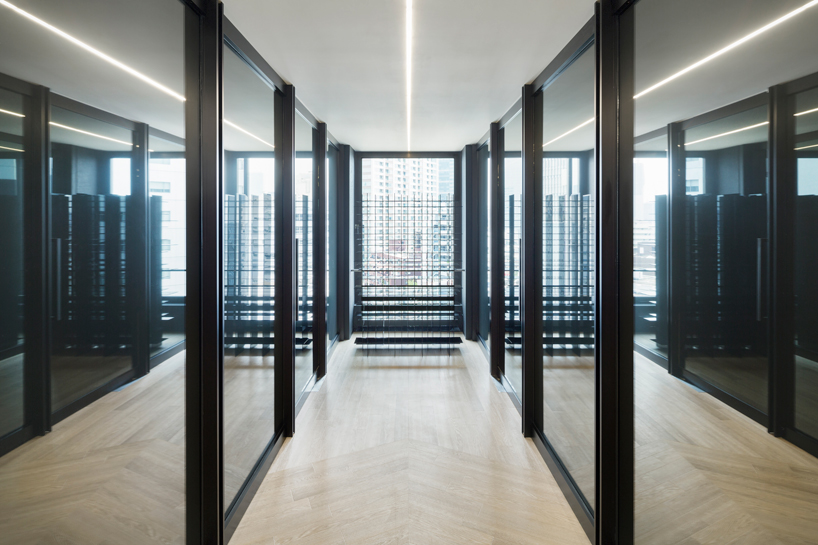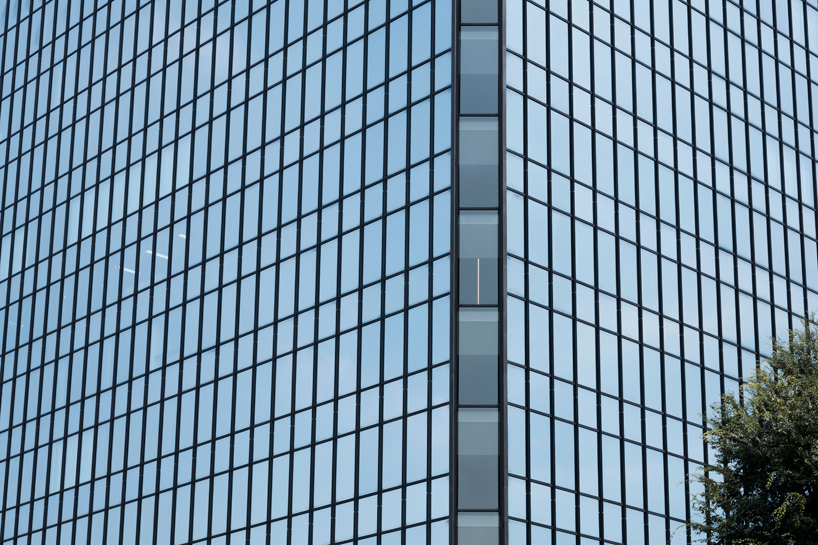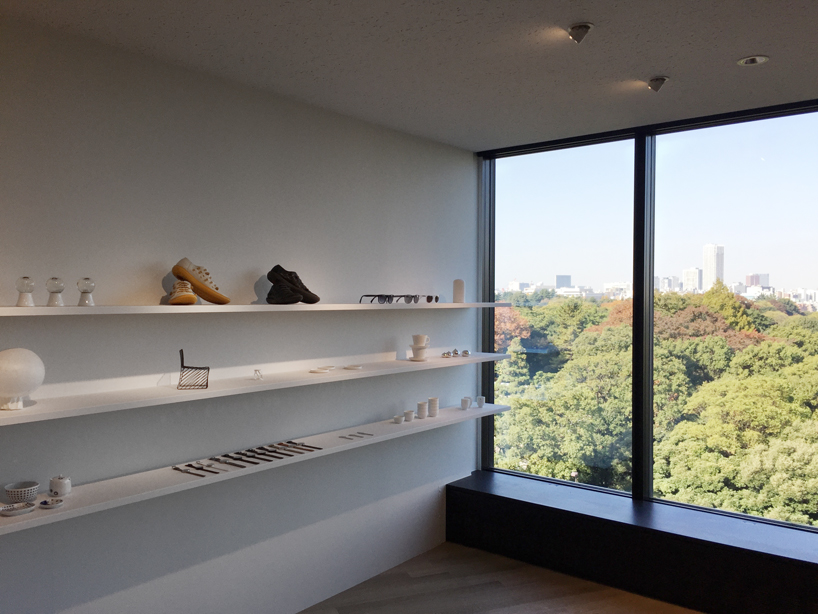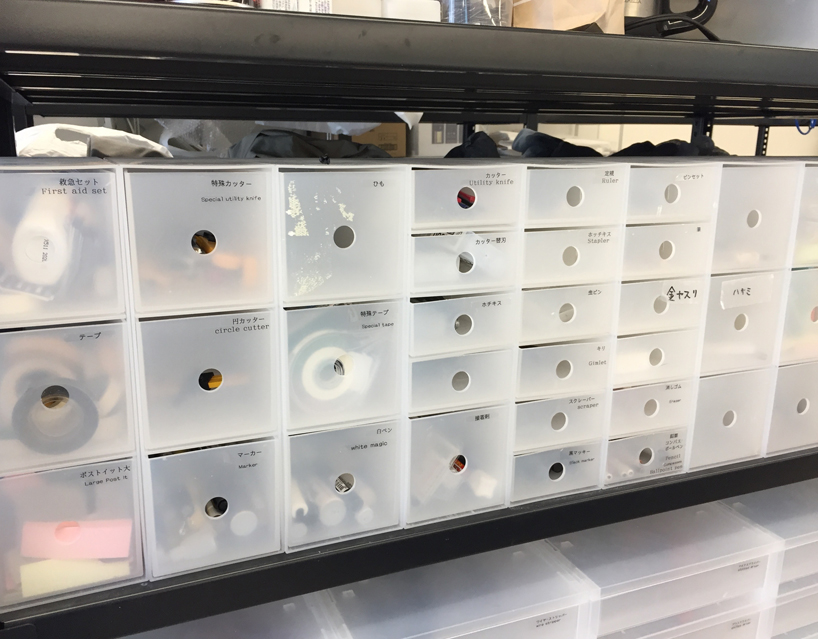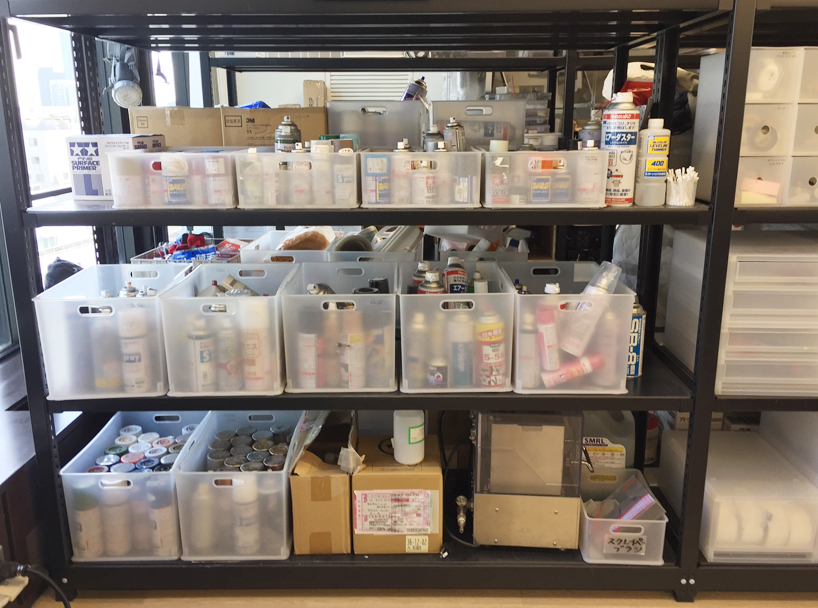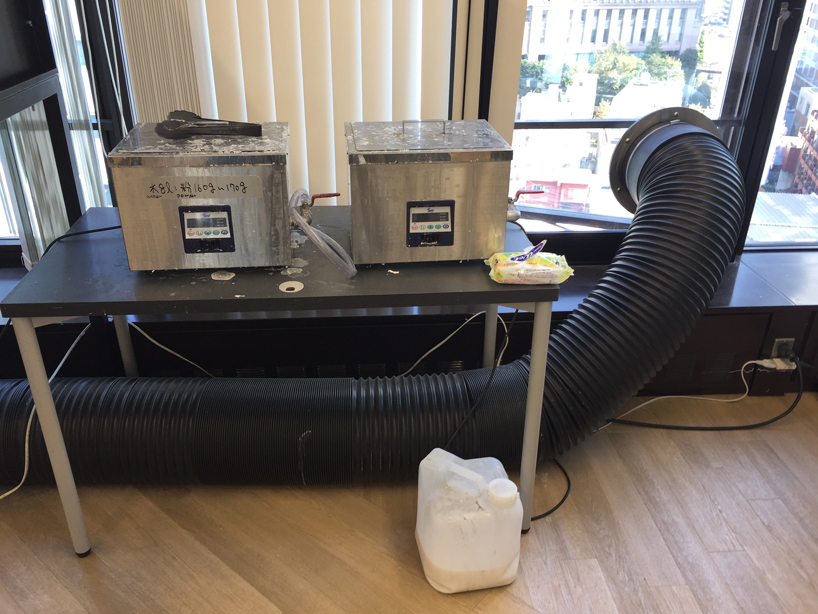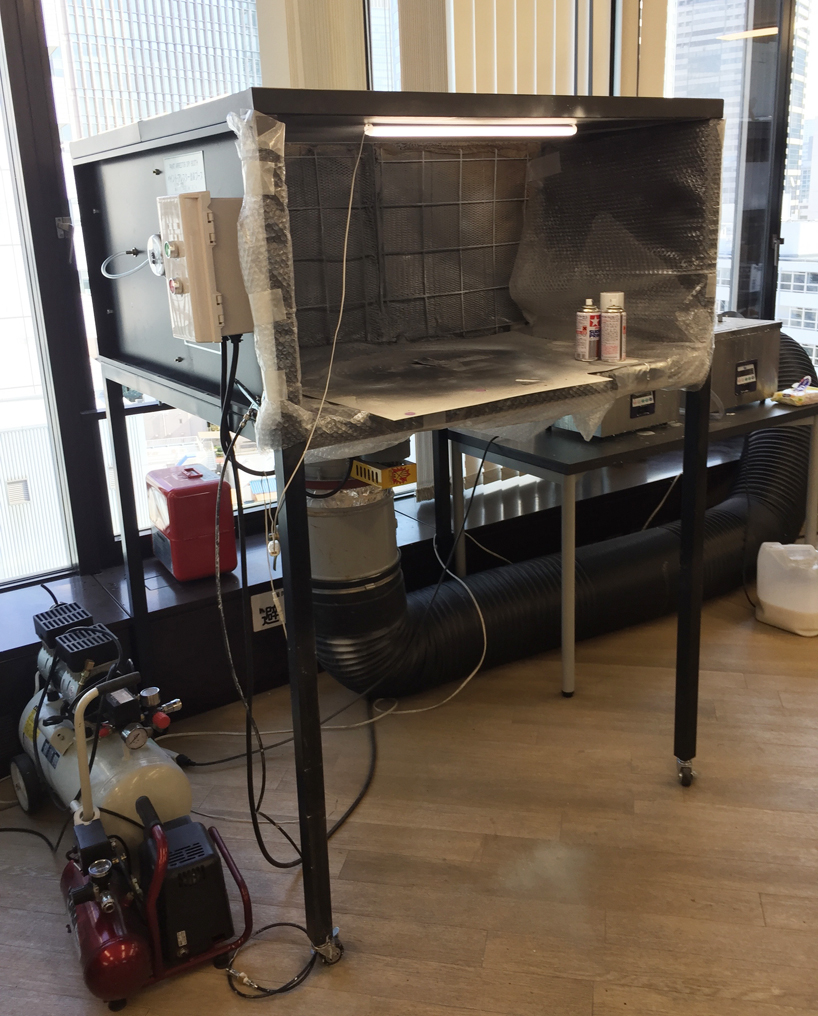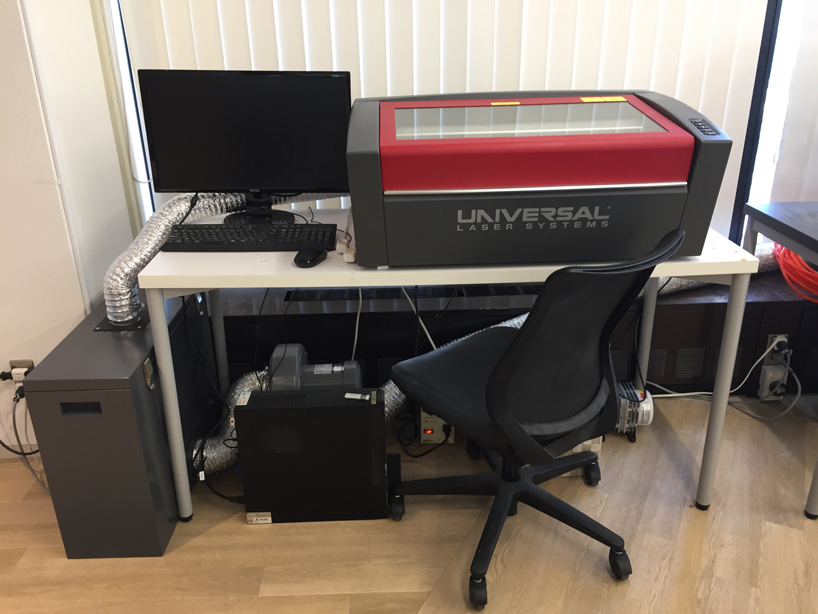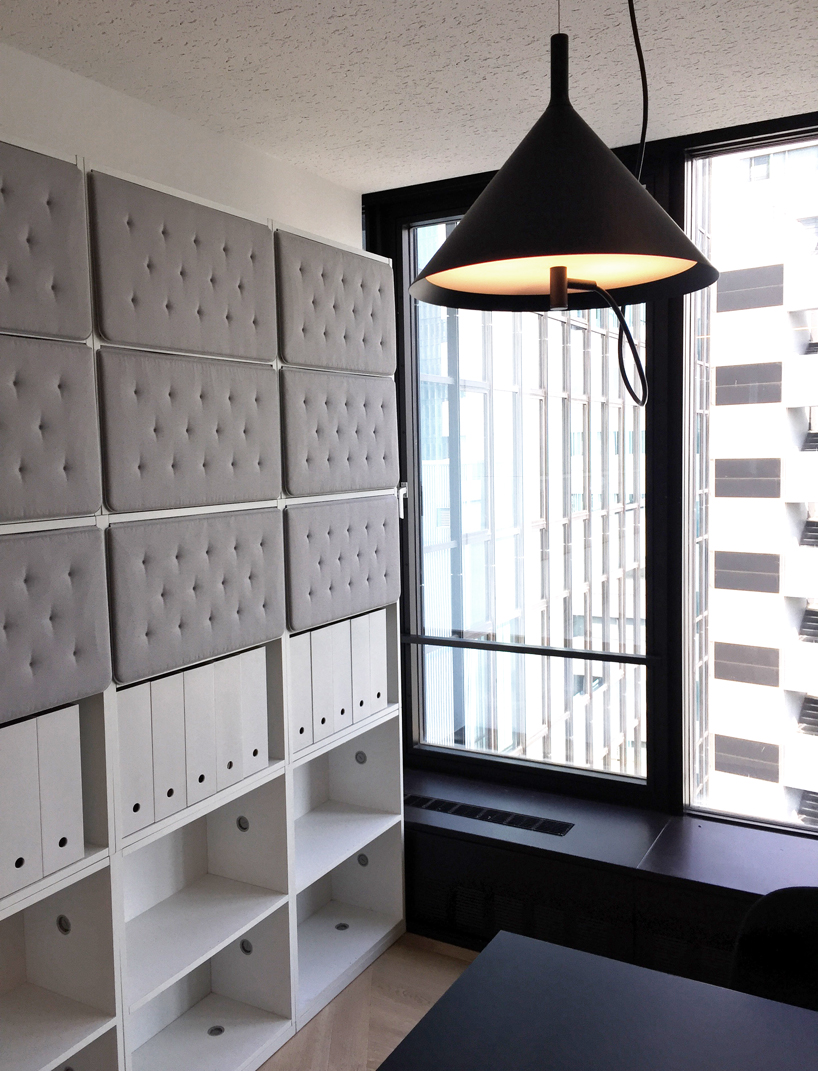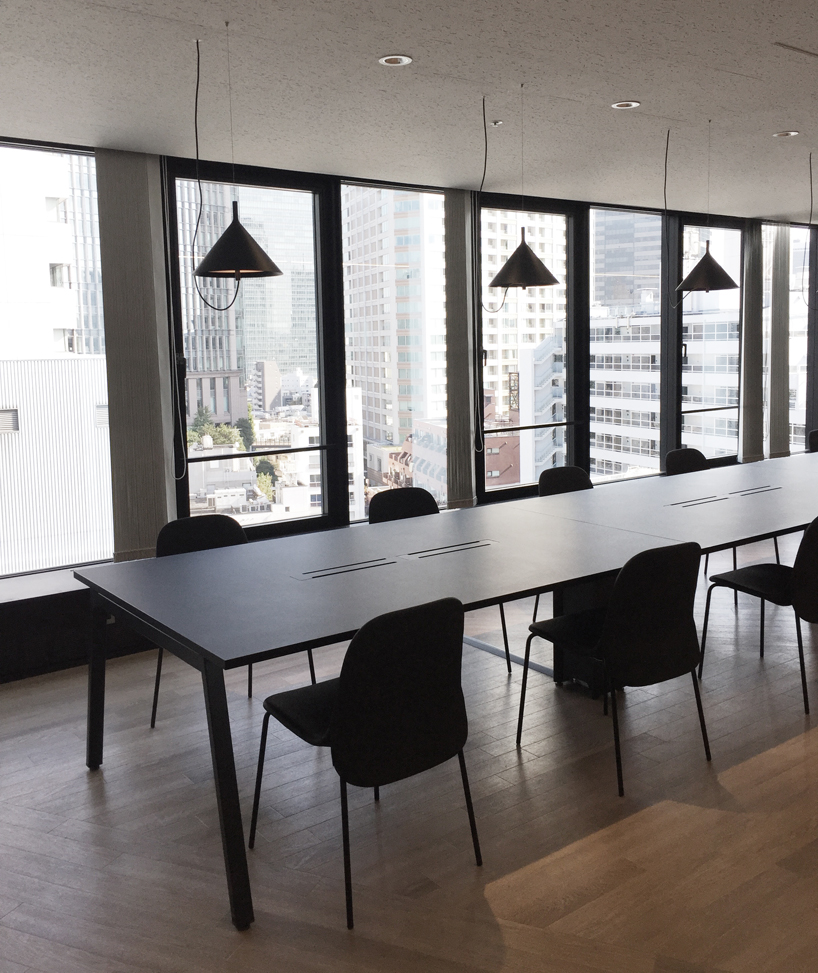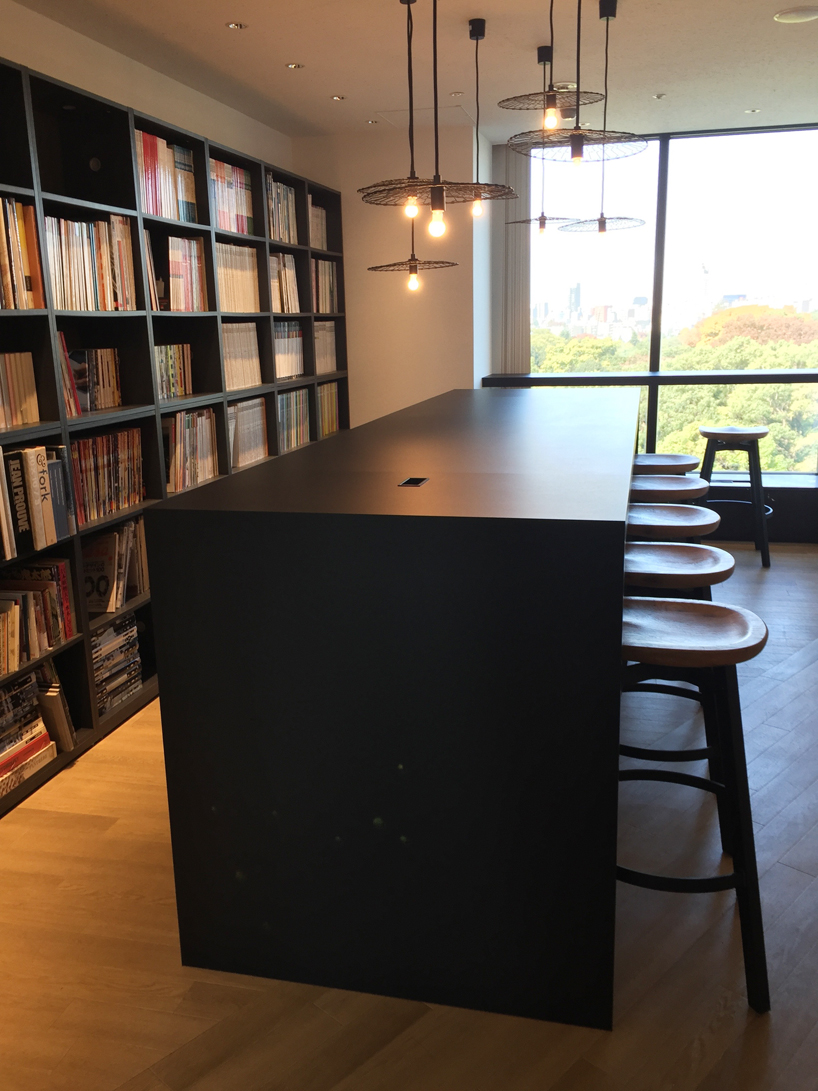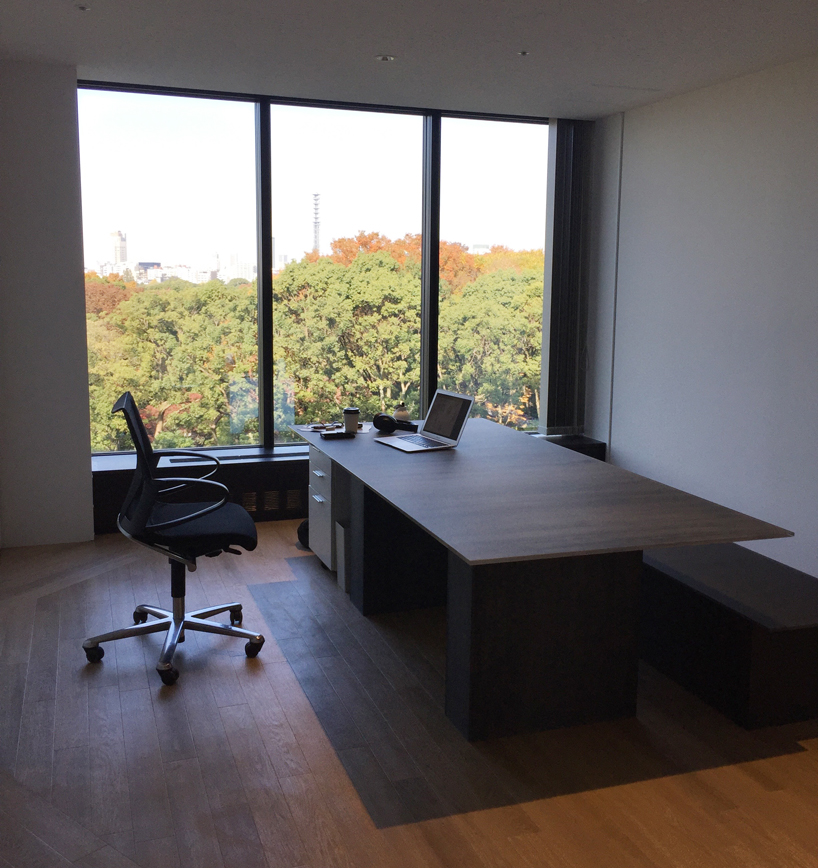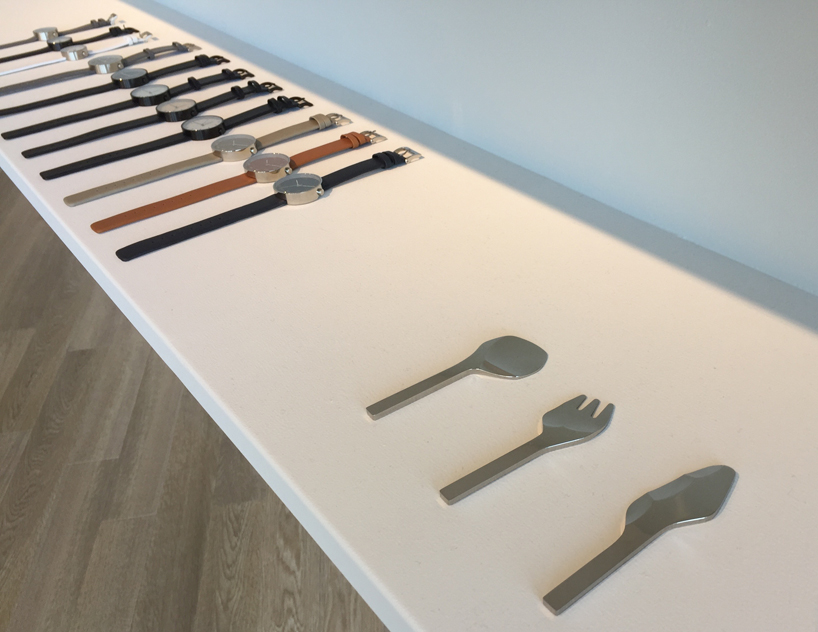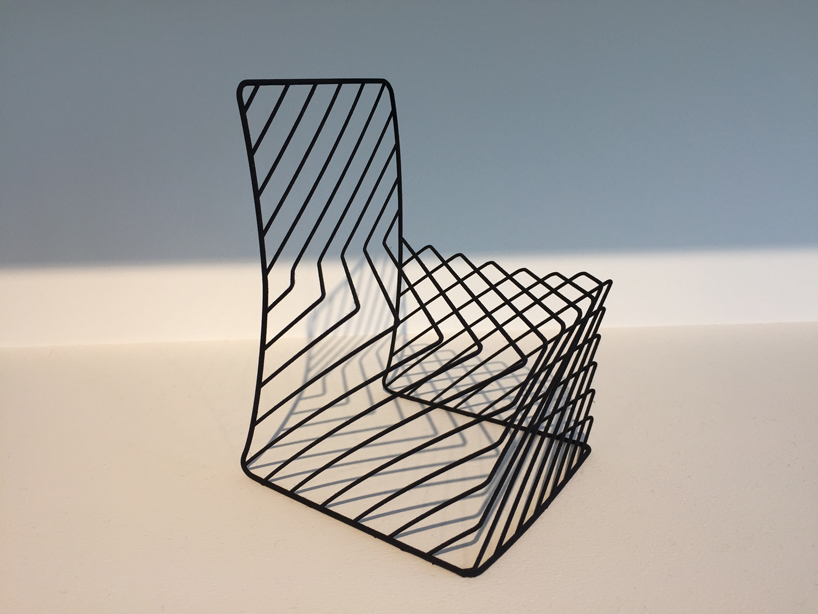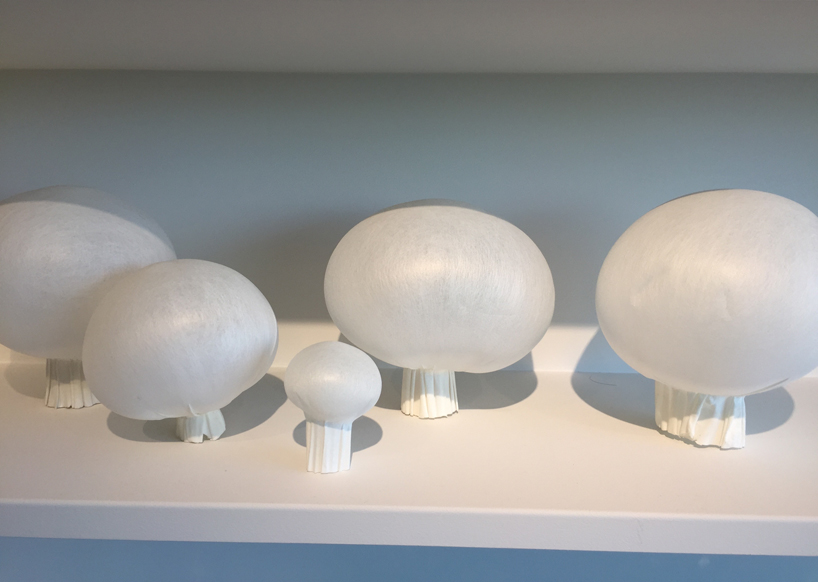 hollie smith
I designboom
jan 13, 2017
a diverse digital database that acts as a valuable guide in gaining insight and information about a product directly from the manufacturer, and serves as a rich reference point in developing a project or scheme.
designboom will always be there for you
milan, new york, beijing, tokyo

,
since 1999