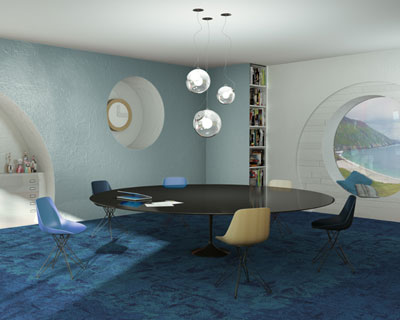 oct 04, 2013
Net Effect by INTERFACE made from 100% recycled content yarn
Net Effect by INTERFACE made from 100% recycled content yarn
since its beginning, INTERFACE has been working with a Mission Zero philosophy, whereby the carpet company hopes to eliminate the negative impact its manufacturing processes have on the environment by 2020. in keeping with this holistic approach in the development of its product supply, INTERFACE also seeks to engage socially, continuing to build the core concept from which it was founded: bringing people and ideas together. in doing so, they not only fabricate aesthetically beautiful and texturally rich carpets, but employ a green practice–extending beyond the confines of the factory walls–that has positive influences on our world's ecosystems and communities, as expressed in INTERFACE's newest carpet tile system Net Effect. the latest collection of floor covering modules are not only visually informed by the giving power of our earth's bodies of water, but also their plight–the ocean-influenced product is made from the nylon of unusable fishing nets, which in return has the added benefit of cleaning up contaminated marine environments.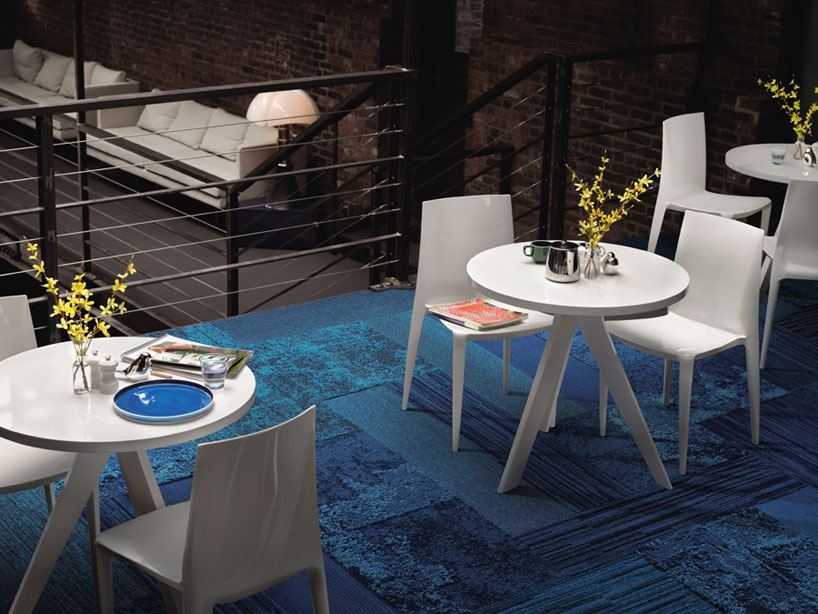 installation of Net-Effect for commercial use
Net Effect was born out of the Net-Works initiative, a partnership between INTERFACE and the zoological society of london. it came into fruition in 2012, along the danajon bank area of the philippines, with a working vocation focused on tackling two distinct issues: the first being the growing environmental effects that discarded fishing nets are having in the waters of some of the world's poorest coastal communities; and the second, to find a viable waste stream to supply the company's post-consumer nylon recycling goals. the collaboration between local experts and coastal populations has resulted in a fairly traded supply chain of nylon 6 fishnets. thus, the Net-Works enterprise has fit nicely into INTERFACE's core business model–that the key to social intervention is having a genuine, scalable developmental impact. this is evidenced in the tools that Net-Works creates in order that it can support INTERFACE's objectives, while maintaining its own social and conservation goals: to clean-up coastal and marine habitats by reducing pollution and eliminating 'ghost nets' from the fishing industry which have been left in the water, and that pose a threat to aquatic wildlife and other species living within the immediate ecosystem. equally important is Net-Works' aim to provide income-generating opportunities for these seaside communities, as well as help them manage their raw assets, shifting some of the dependence on declining fishing resources to other areas.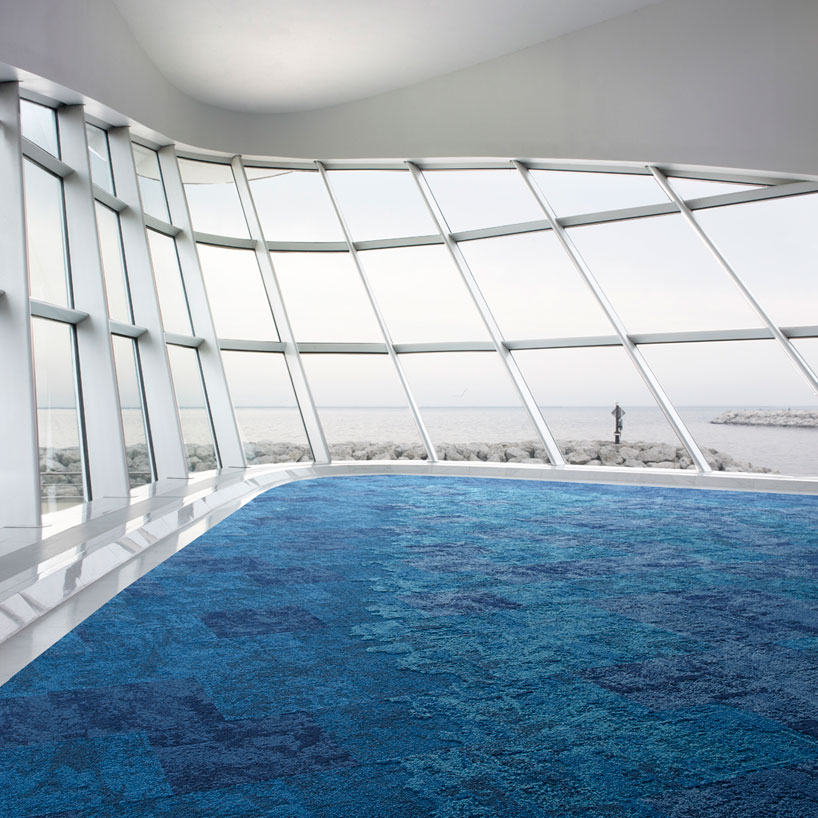 museum installation of Net Effect carpet tiles that emulate the ocean's contrasting tones of blue
INTERFACE's inclusive business is defined as being profitable, while assisting and benefiting poor communities. it has worked closely with aquafil, a key supplier who has refined technology to recycle nylon waste and transform it into carpet fiber. the nets gathered in the danajon region are providing a new source of post-consumer content for aquafil, helping INTERFACE's product evolve on a technical level, moving closer to its goal of closed-loop manufacturing; and with the involvement of Net-Works, INTERFACE is further progressing the positive impacts its work has on a social level as well.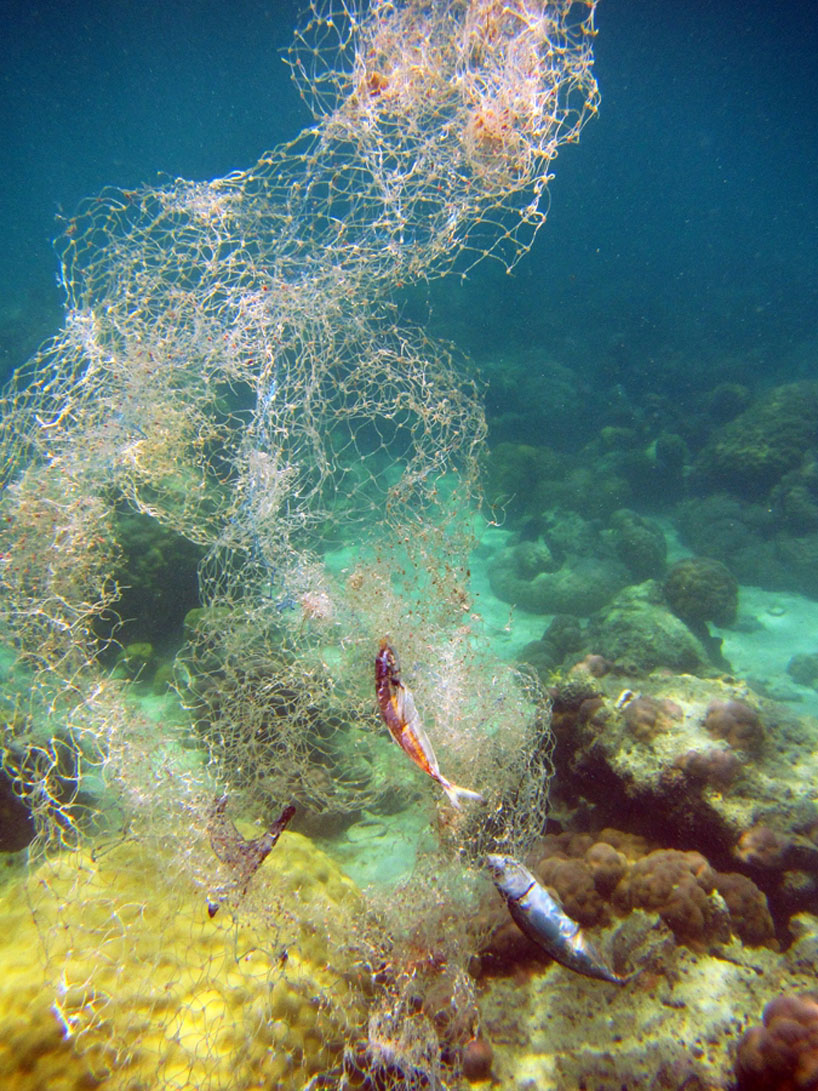 the Net Effect carpet tiles are made from discarded fishing nets let from the industry
the danajon bank was selected as a pilot site because of its high density of fishers and nylon net usage. already having a strong ties with local contact, it become a good location for INTERFACE to develop its working model and run a proof-of-concept test. the Net Effect carpet tiles contain 100 percent recycled content yarn. they are made in part by a composition of the use of disposed trawls collected through the Net-Works strategy in the philippines, alongside used carpet fluff harvested from INTERFACE's ReEntry programme, collectively processed for fabrication as threads for weaving the flooring modules. by 2014, INTERFACE will begin looking to replicate and expand the danajon bank model to new areas within the country and beyond. since 1995, INTERFACE's ReEntry formula has processed more than 121,000 metric tonnes of used carpet tile and broadloom globally, and now, with Net-Works on board, the global brand continues to make a name for itself as providing environmental, economic and social benefits on a broad scale, that are not usually synonymous with carpet tile manufacturing.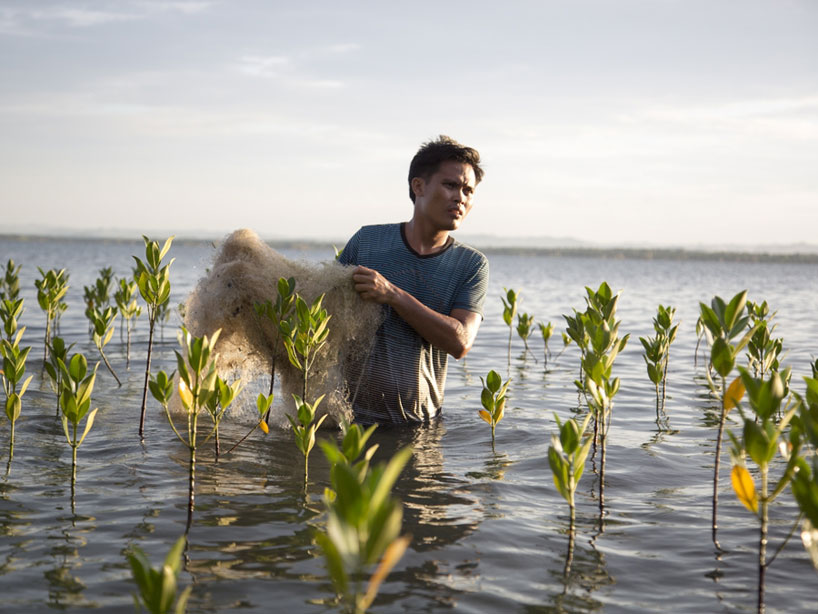 pulling out trawls that have been left in the water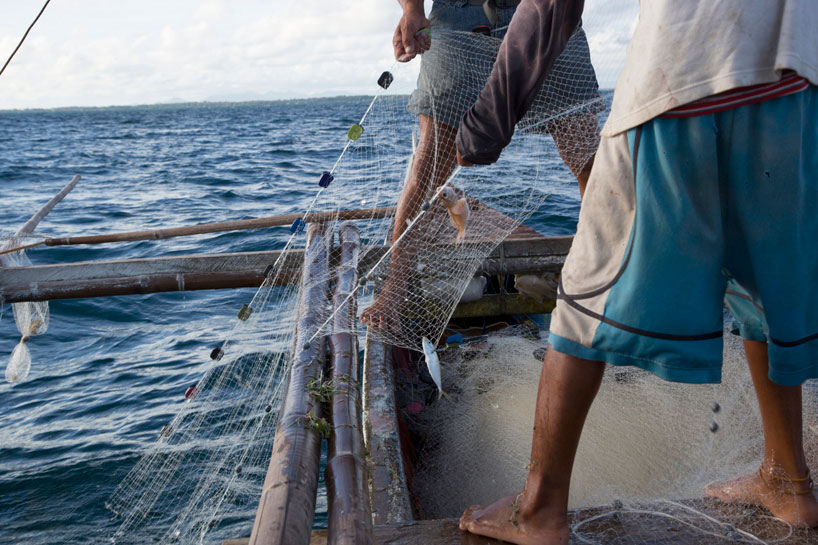 raw material for INTERFACE's Net Effect carpet collection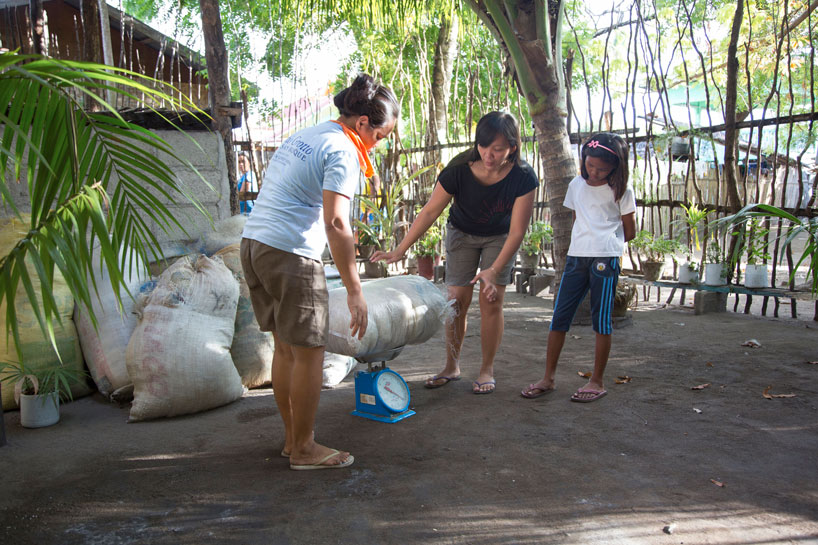 weighing the discarded nets

Net-Works, a community-based supply chain for collecting discarded fishing nets
video courtesy of interfaceeurope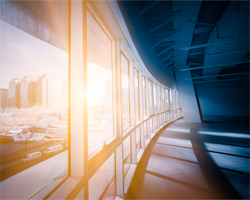 dec 11, 2014
dec 11, 2014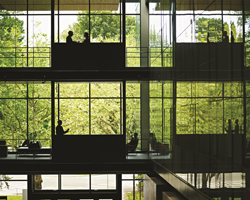 nov 26, 2014
nov 26, 2014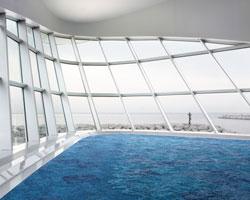 sep 12, 2013
sep 12, 2013
a diverse digital database that acts as a valuable guide in gaining insight and information about a product directly from the manufacturer, and serves as a rich reference point in developing a project or scheme.