jan 18, 2010
new peugeot logo by BETC design
peugeot recently unveiled its new logo designed by paris-based BETC design. the new lion has flatter feet and no tongue. it also has a new slimline typeface, which is similar to that used by fellow french car brand citroën (owned by the same parent company, PSA peugeot citroën).
the previous peugeot logo shown left was designed in 1998.
video of the peugeot logos throughout history.
you can read more about the update of the peugeot logo over at brand new.
logos
(186 articles)
sep 22, 2016
sep 22, 2016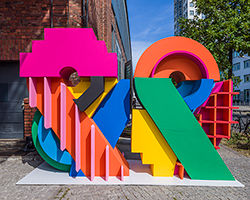 sep 10, 2016
sep 10, 2016
may 20, 2016
may 20, 2016
may 17, 2016
may 17, 2016
may 11, 2016
may 11, 2016
mar 26, 2016
mar 26, 2016