dec 05, 2012
NIKE kobe 8 system design process and apparel
a look at the design process behind the NIKE kobe 8 system – shoe and apparel
designboom was recently in LA for the debut of NIKE's kobe 8 system. over a jam-packed two days, designboom was given exclusive access to the new shoe and apparel range ahead of their official public launch, invited to test the sports gear at the staples center with kobe bryant's personal trainer tim grover and watch the black mamba in action for the LA lakers against the denver nuggets.
while we were there, we talked with two of the designers behind the kobe 8 system, jeff spanks (innovation lead, other special operations (ZOO)) and eric goto (graphic designer for nike basketball) to discuss the design process and development of the line.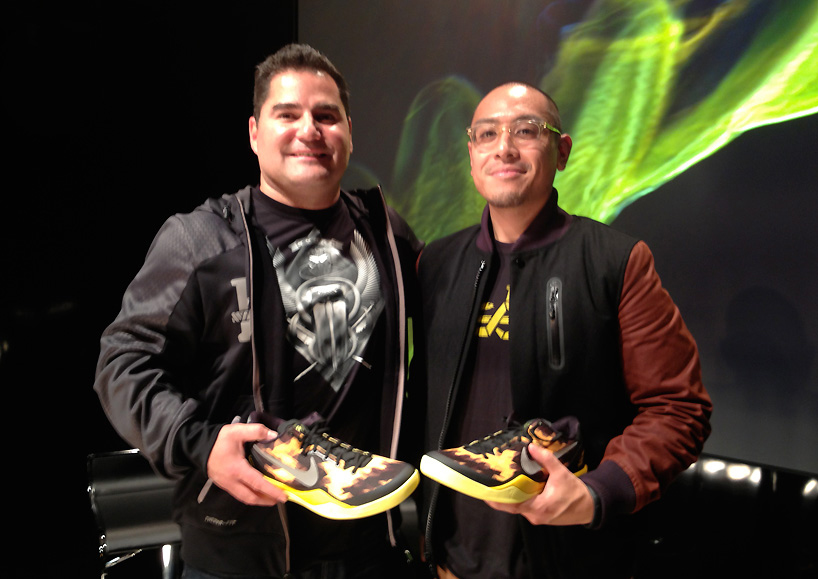 NIKE designers: jeff spanks and eric gotoimage © designboom
designboom (DB): what was the starting point for this project? considering it's the continuation of an existing line, did you pick-up where you left off with the kobe 7, start from scratch or look to other shoes in the NIKE range?
jeff spanks (JS): it's a combination of all those things. it always starts with the athlete and what they tell us about what they want in terms of performance and also their design references. at the same time we're always looking out for new opportunities to explore, whether its new machinery to produce the shoe, new materials or new forms. we all meet and present these ideas to each other and steadily the shoe evolves.
eric goto (EG): with a signature shoe we're usually on an 18 month time frame. it starts with kobe telling us his ideas, which can be something directly related to footwear or more abstract like an artist he likes or a detail on a jet plane. those are the type of things we pick-up on and then translate into the shoe.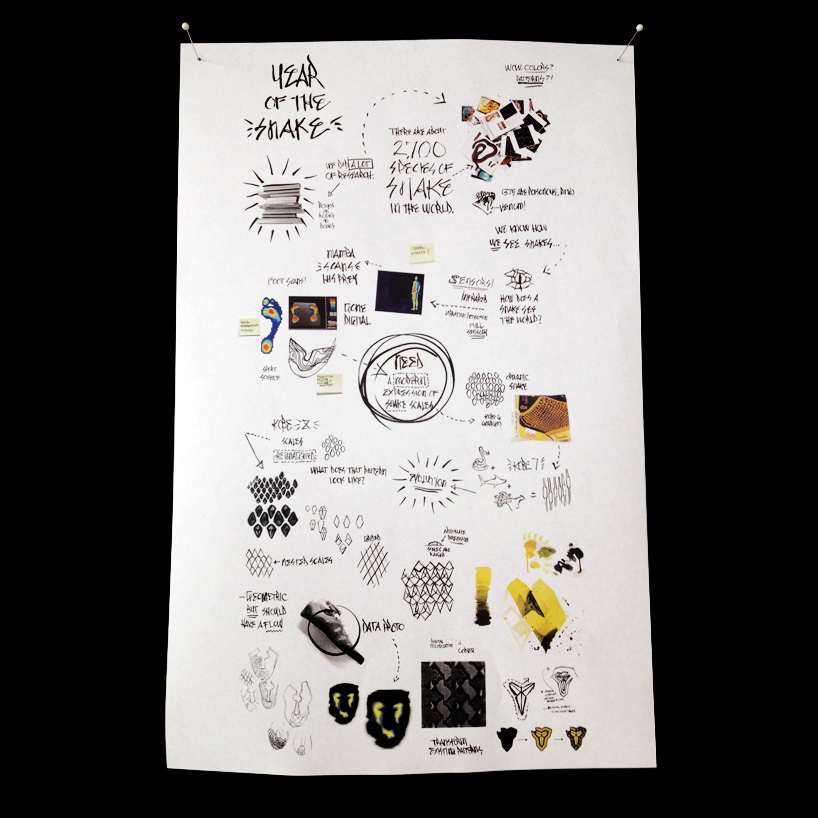 kobe 8 system concept diagramimage © designboom
DB: what were the core objectives for this shoe?
JS: there were three main performance features that we wanted to deliver: 1. allow as much natural movement as possible. 2. to create the lightest basketball shoe possible that still delivers what kobe needs. 3. to implement performance customization.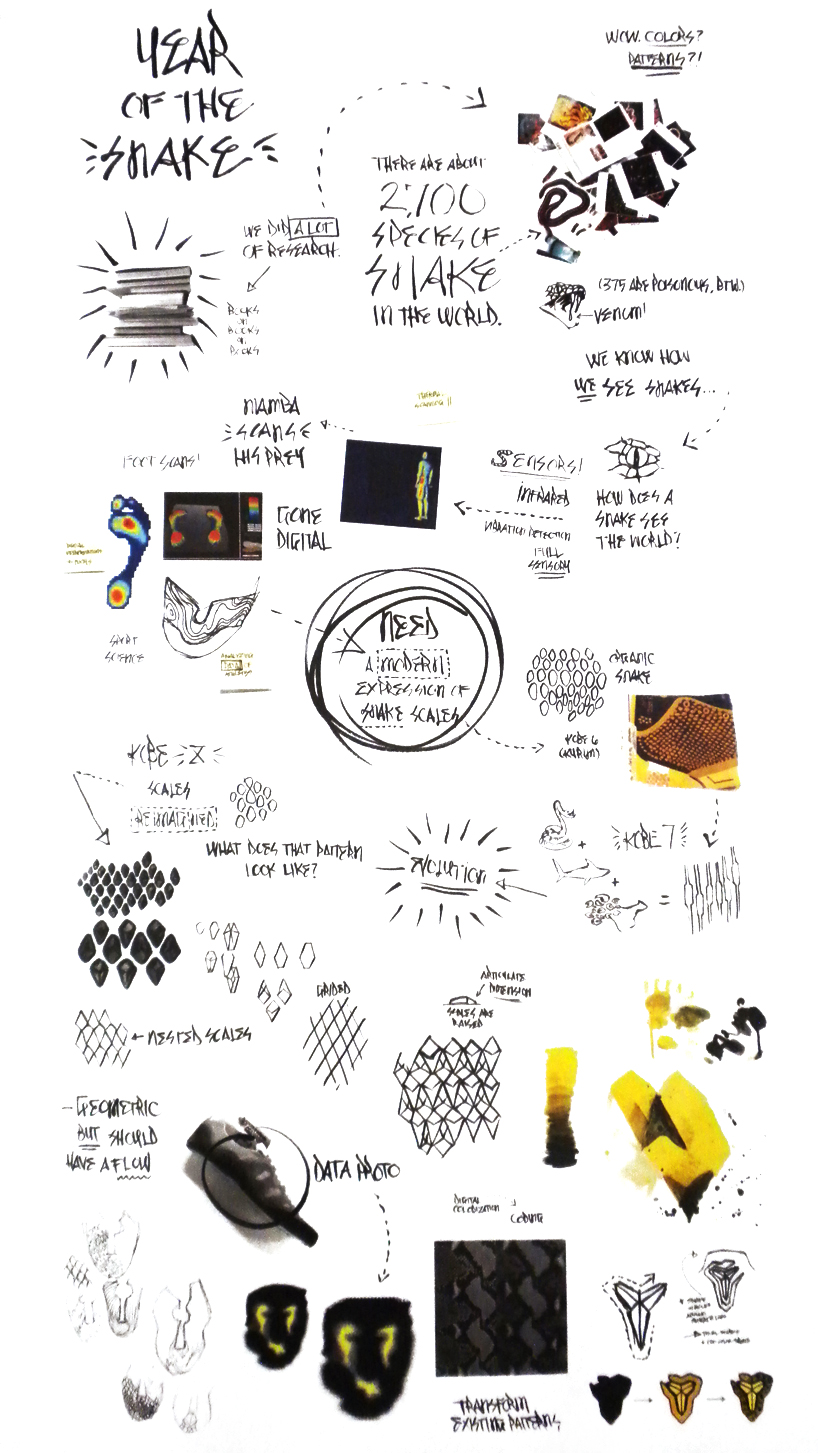 kobe 8 system concept diagram up closeimage © designboom
DB: can tell us about the materials used?
JS: the 'engineered mesh' upper is similar to 'flywire'. it's a finely tuned upper support system that's incredibly lightweight. this type of material makes the shoe feel like an extension of the foot – a second skin if you will. the lighter the shoe, the faster the athlete can move improving their performance.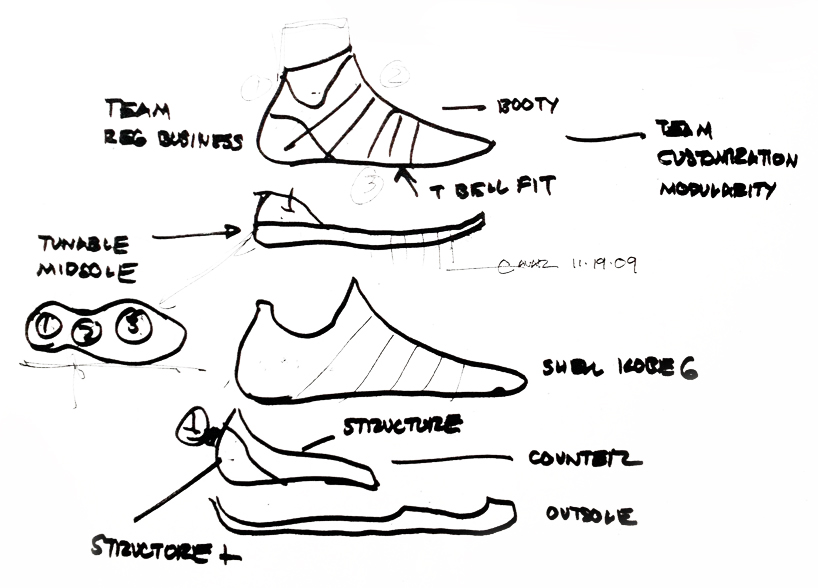 kobe 8 system shoe sketchesimage © designboom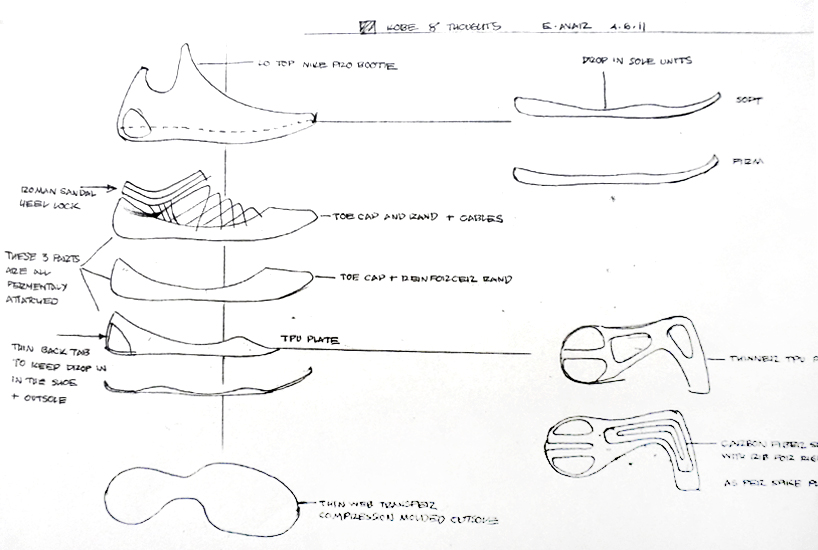 kobe 8 system shoe sketchesimage © designboom
DB: explain the concept behind the graphics applied to the shoe?
EG: kobe is known as the 'black mamba' and next year is also the year of the snake in chinese culture, so snakes were the main source of inspiration for the graphics. snakes have thermal vision, so they see their prey in sort of infrared heat. we started playing with this idea of using heat data related to the performance of the athlete tried to make a modern take on snakeskin. this pattern forms the signature look of the kobe 8 shoe and apparel. additionally, there are four small icons you can see on the sole of the shoe, which represent kobe's mastery of his sport: accuracy, speed, vision and focus.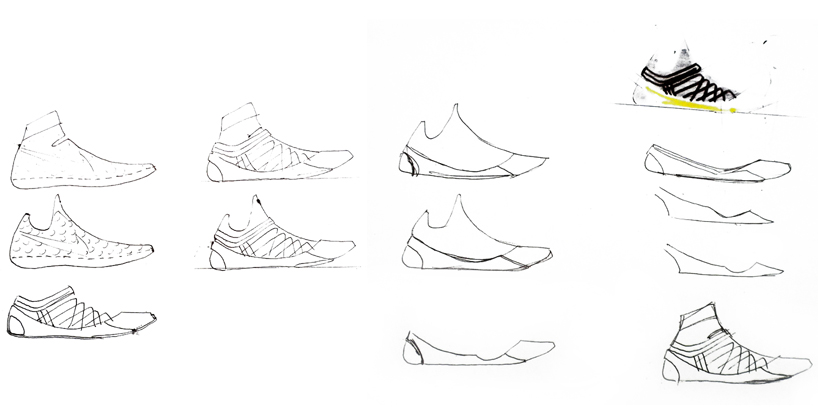 kobe 8 system shoe sketchesimage © designboom
DB: when you're designing do you see kobe as the client or the consumer?
EG: first and foremost we design for kobe. he's an outstanding athlete so we need to make sure the product can satisfy someone at that level of performance. then we have to see how the design choices we make work on an average foot and there might be some tweaks to the design after testing. in terms of graphics and styling we take our cues from kobe's personality, but will of course look to what's relevant in terms of trends in basketball and on the street.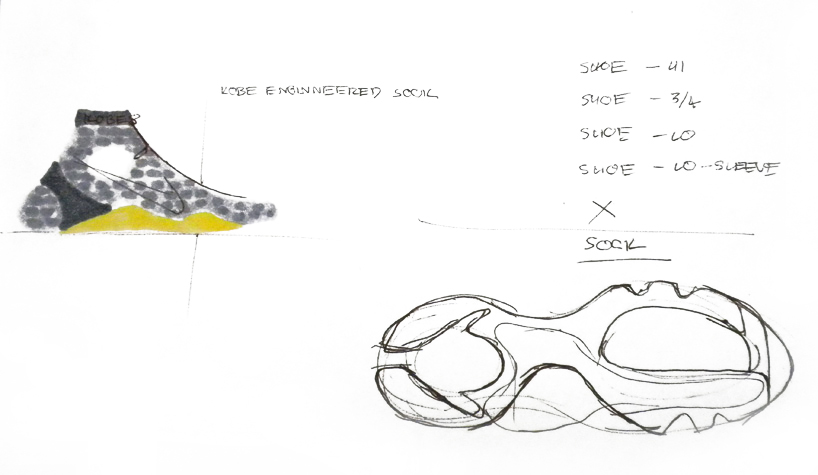 kobe 8 system sock and sole sketchesimage © designboom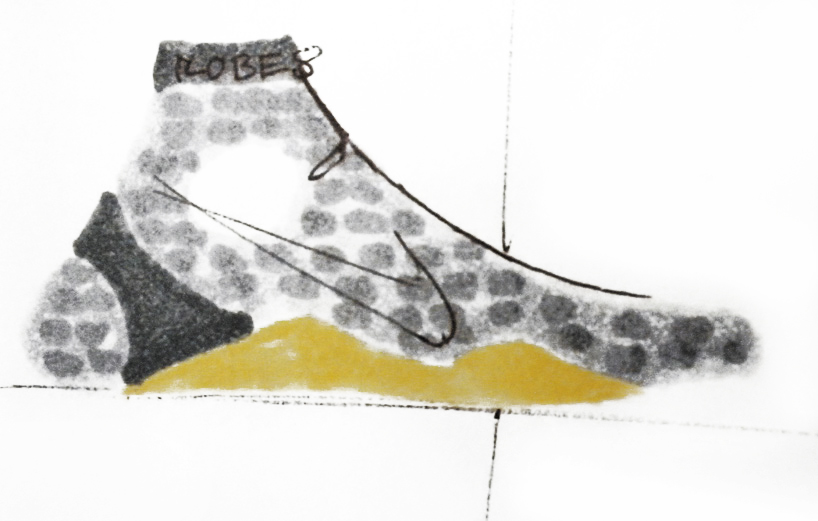 kobe 8 system shoe sketchimage © designboom
DB: what was the biggest compromise during the design process?
JS: for me it was related to 'performance customization' because it's something we're just at the infancy of and know it can go much further than it does with this shoe. with the kobe 8 we offer just two options of customization – related to the in-sole, but we can already see the potential for a shoe where you can customize several parts of it to make it the perfect shoe for you. it's just a case of not introducing too many things at once and rushing the development of this feature.
kobe 8 system shoe sketchesimage © designboom
DB: how did you both come to specialize in sports shoe design?
EG: I studied design media and art and was originally more focused on digital design – then I did an internship with NIKE after college and have been there since. I love it because I've always liked sneakers and in my role I'm able to fuse my love for graphic design with high performance footwear.
JS: I've always had a passion for sports, as well as sports footwear and NIKE. I've been with the company for 18 years learning on the job and working my way up to where I am now. the great thing about working at NIKE is that you learn from the best performance sportswear designers around, so its an environment where you always need want to push yourself to exceed expectations.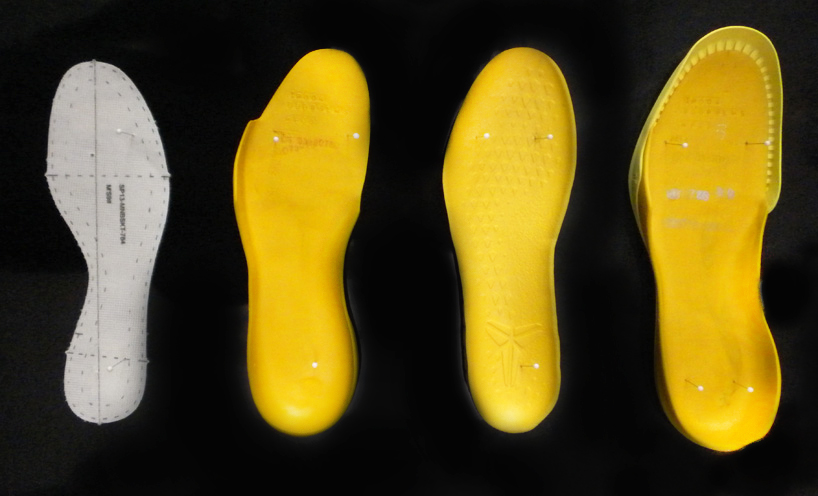 in-sole optionsimage © designboom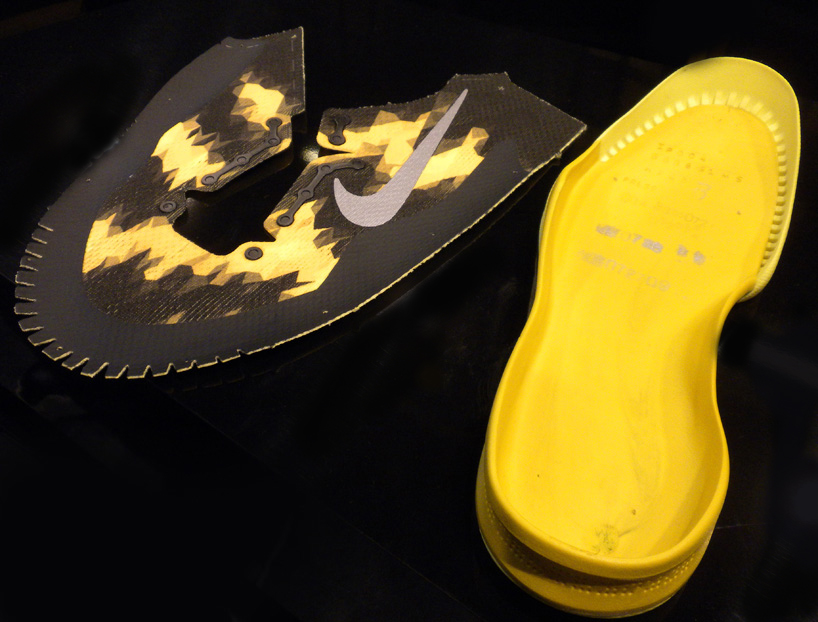 engineered mesh and in-soleimage © designboom
kobe 8 system shoeimage © designboom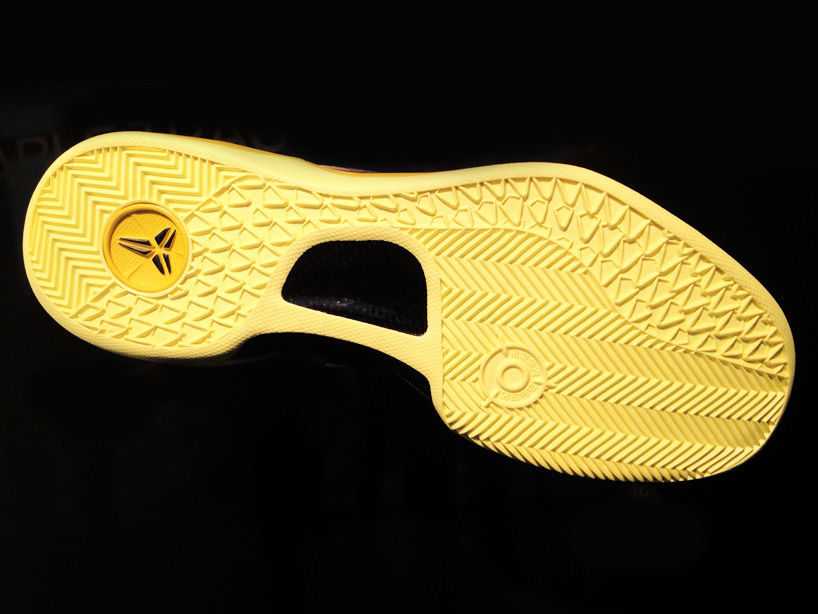 kobe 8 system soleimage © designboom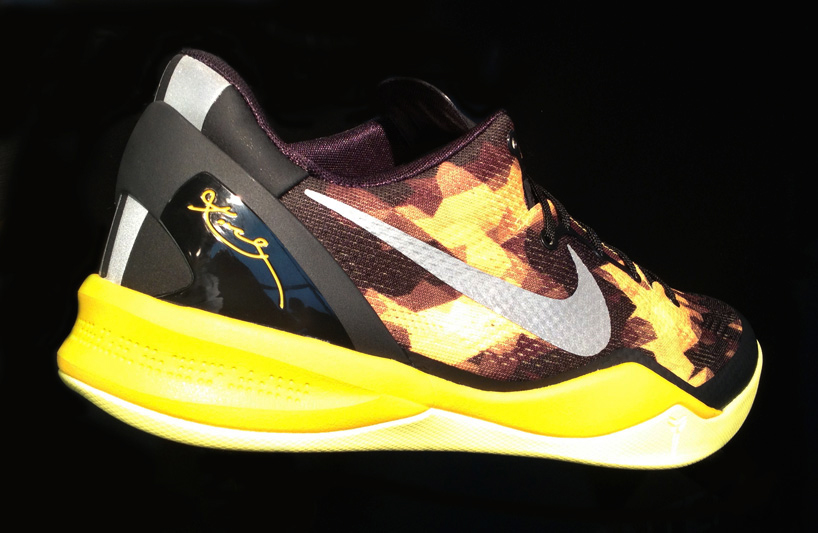 kobe 8 system shoe with kobe's signatureimage © designboom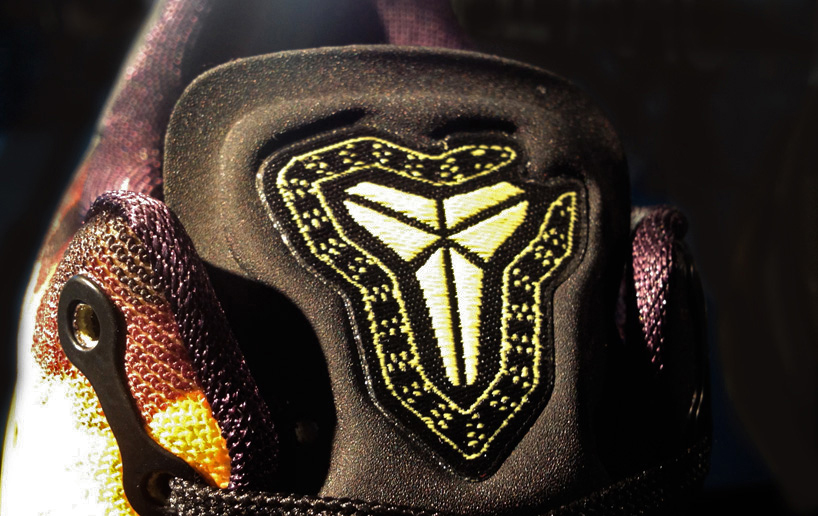 tongue detail – a snake surrounds the kobe trademarkimage © designboom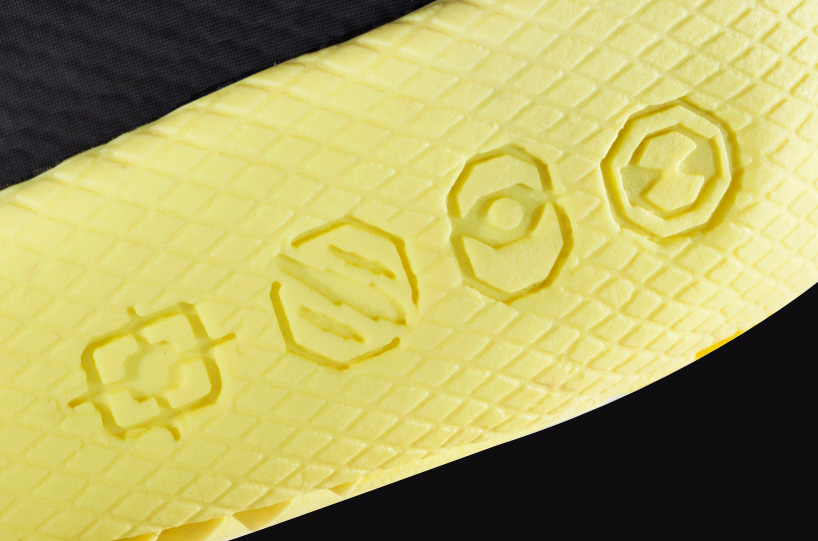 four icons related to kobe's key attributes feature on the inside sole stand for accuracy, speed, vision and focus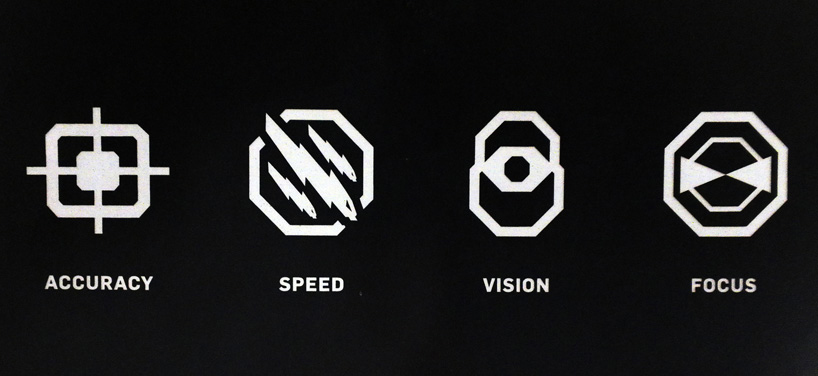 kobe 8 performance symbols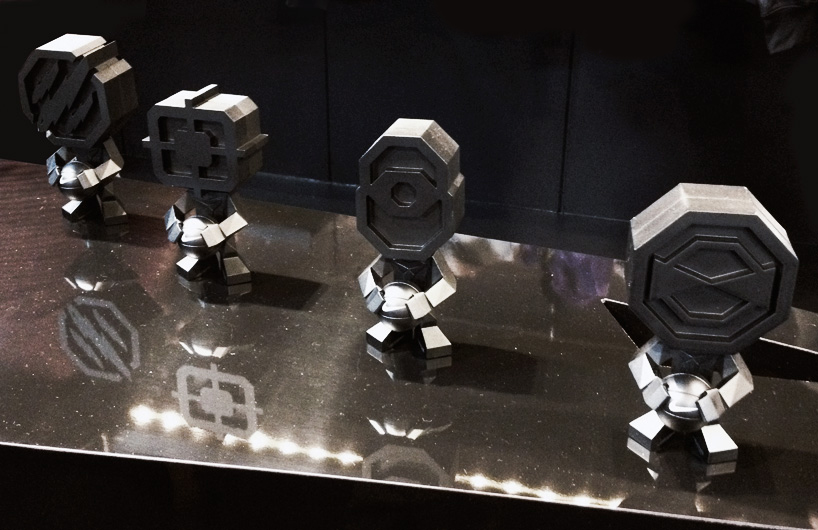 kobe 8 performance symbol figurinesimage © designboom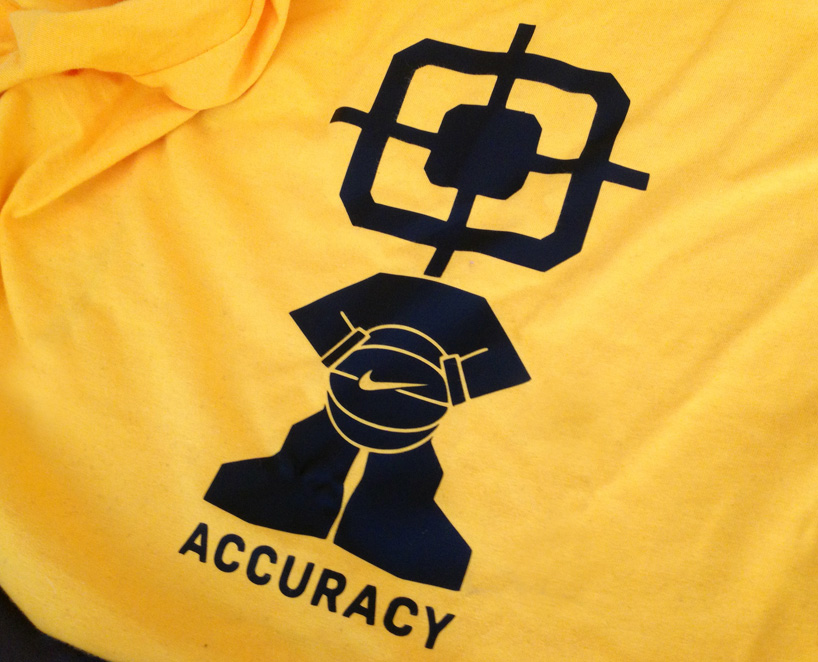 accuracy t-shirt made using the nikeID service at the vaultimage © designboom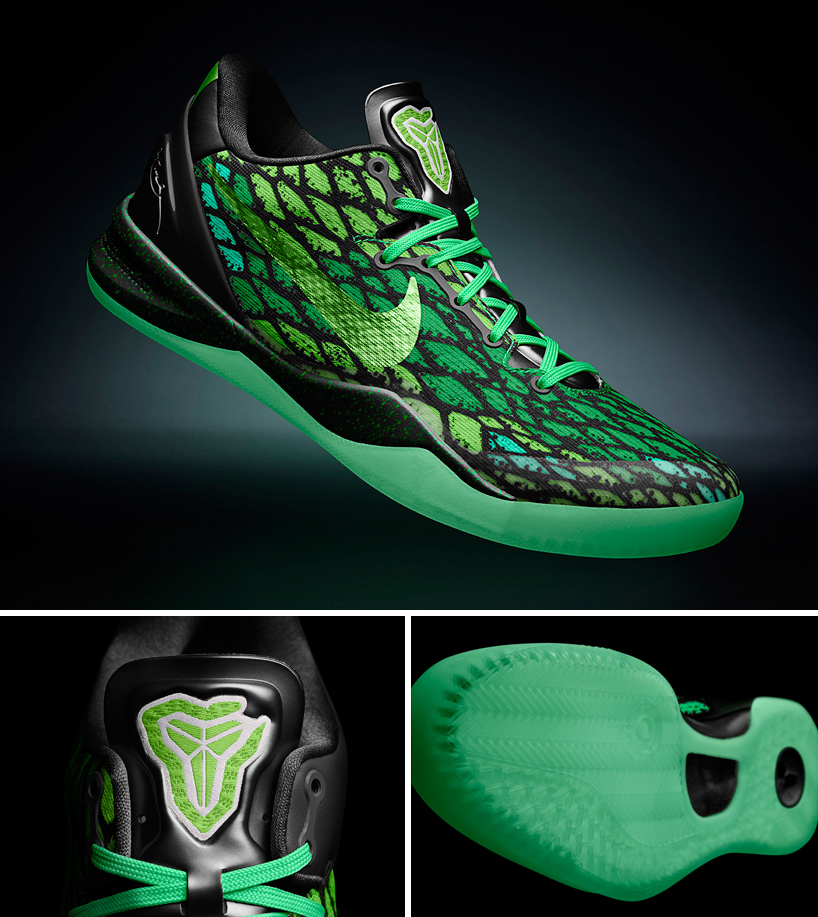 the kobe 8 system shoe will be available as part of the nike ID service from december 4th, 2012
kobe 8 system: nike iDstarting december 4, 2012 consumers will be able to customize the kobe 8 system footwear with various performance and style options enabling them to create their own personal edition featuring either their name, favorite number and colors – are all of these – and then select from four cushioning options for personalized comfort and total control via the NIKE iD program.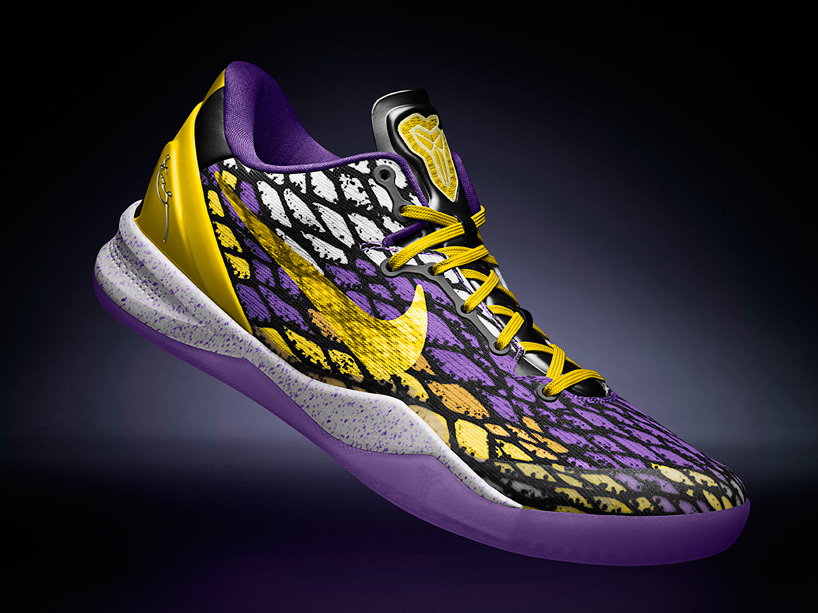 the kobe 8 system shoe will be available as part of the nike ID service – purple and yellow colorway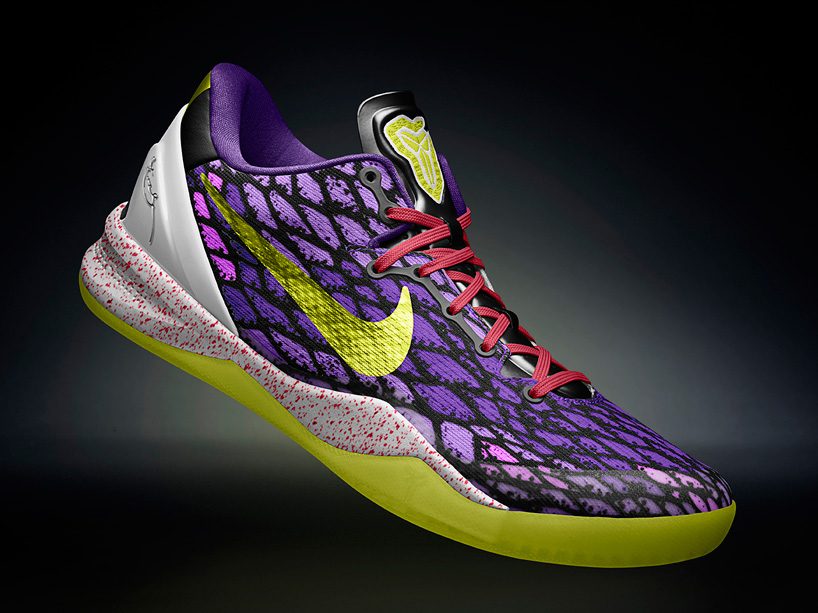 the kobe 8 system shoe will be available as part of the nike ID service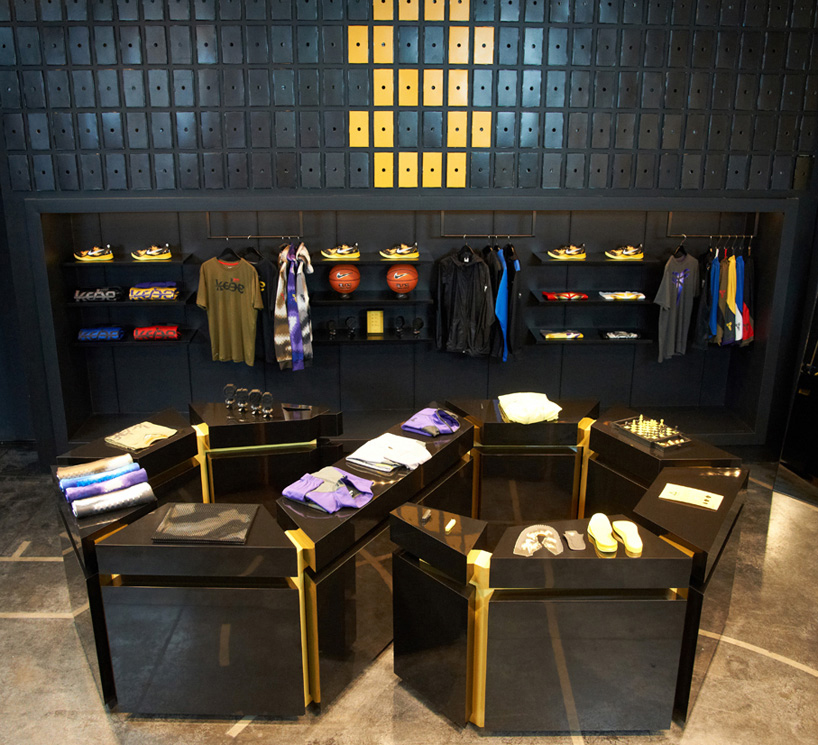 kobe 8 system apparel at the vault, LA
kobe 8 system apparelin addition to the new shoe, NIKE also presented several pieces from the kobe 8 apparel range at 'the vault'. NIKE designers michelle walter and sean butterly explained the key themes behind the new clothing:
'with any new collection we collaborate closely with what the guys in the innovation kitchen are proposing for the shoe. in this case they were inspired by the year of the snake and the thermal vision of snakes so we carried over this concept into the apparel – in some cases it's very distinctive and colorful and in other subtle, using texture and only one color.'
'another influence was the idea of customization. kobe told us when he trains outdoors he'll usually wear a windbreaker with a hoodie under it, so we took this and made a layered jacket – especially for basketball players. the hood fits snuggly to the head so that it moves with the head when playing rather than the head moving within the hood.'
'another aspect of the shoe design that is featured in the apparel are the performance symbols for accuracy, speed, vision and focus.'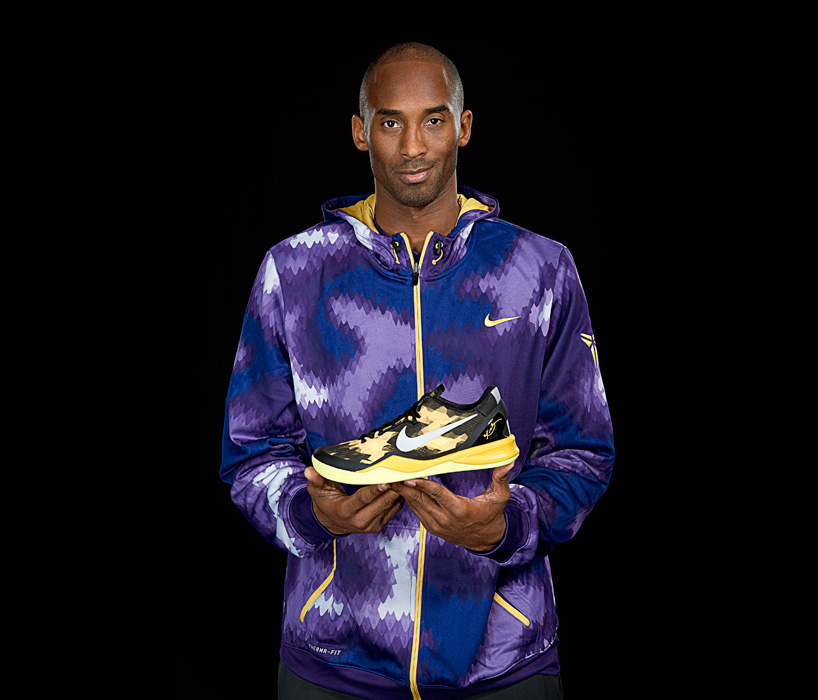 kobe bryant with the kobe 8 system shoe wearing the kobe 8 hoodie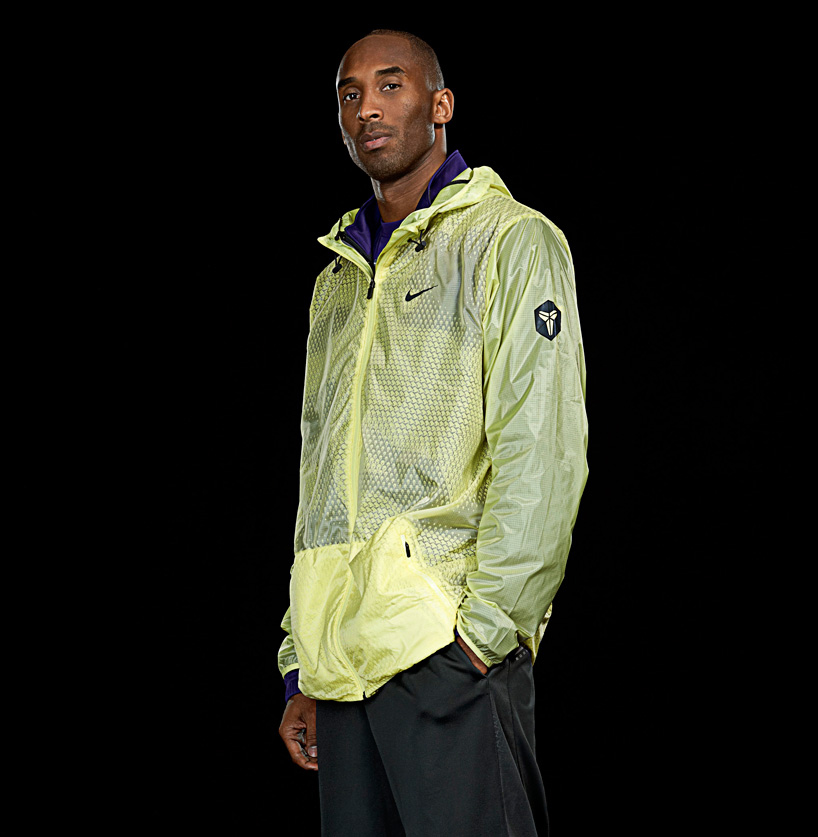 bryant wearing the double layered hooded jacket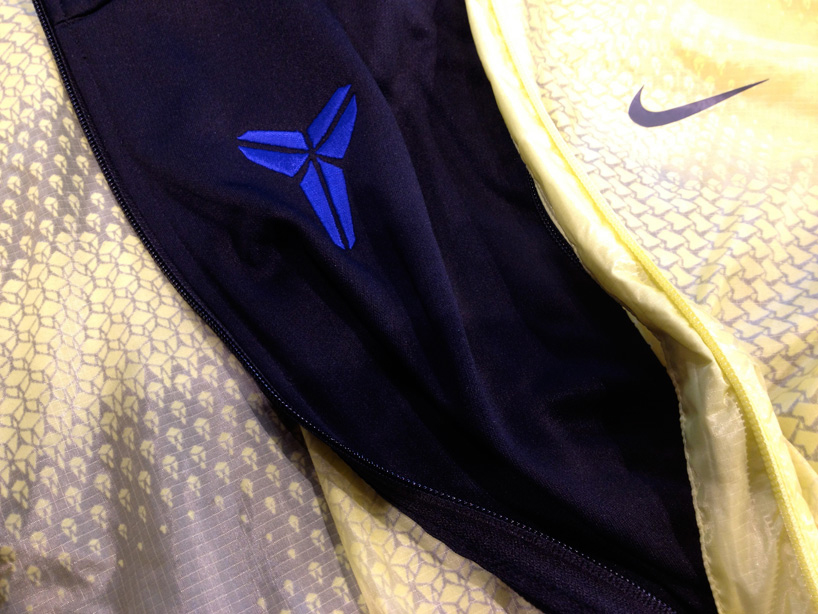 detail of the kobe 8 double layered hooded jacketimage © designboom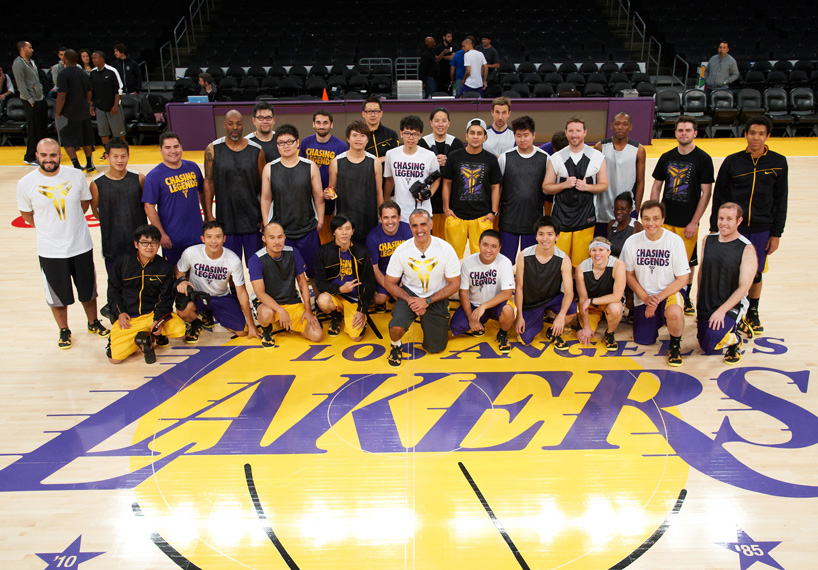 press and members of the NIKE team tested the new kobe 8 system shoes and apparel in a training session with kobe's personal trainer tim grover on court at the staples center
NIKE
(199 articles)
jul 31, 2020
jul 31, 2020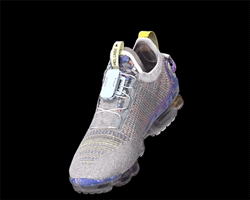 jul 19, 2020
jul 19, 2020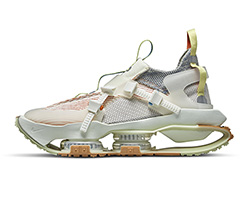 jul 08, 2020
jul 08, 2020
jun 29, 2020
jun 29, 2020
jun 01, 2020
jun 01, 2020
apr 19, 2020
apr 19, 2020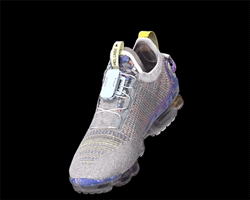 jul 19, 2020
jul 19, 2020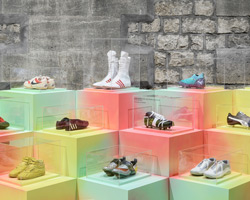 jul 08, 2020
jul 08, 2020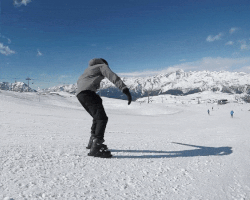 jun 21, 2020
jun 21, 2020
a diverse digital database that acts as a valuable guide in gaining insight and information about a product directly from the manufacturer, and serves as a rich reference point in developing a project or scheme.