mar 01, 2010
NIKE mercurial vapor superfly II
NIKE debuted their new mercurial vapor superfly II lightweight football boot in london last week with footballer cristiano ronaldo. the new boot features NIKE sense, a specially designed adaptive traction system that adjusts the stud's height depending on the conditions of the terrain. this boot is the first to use this new technology providing players with more traction in both wet and dry conditions, hopefully giving them better acceleration. the technology reacts to the pressure applied by the player's foot and adjusts the stud by up to 3mm to dig into the ground when needed.
the designers of the mercurial vapor superfly II developed the idea for a boot focused on traction after measuring the amount of slips in the 2006 world championship finals. they found that there were 845 slipping events over 63 games. with this insight and collaborating with athletes including cristiano ronaldo, zlatan ibrahimovic and alexandre pato, the nike designers developed the nike sense adaptive stud design.
the boot also features nike flywire technology on the upper to provide full support with less weight and a carbon composite chassis. along with the physical boots, owner's of the mercurial vapor superfly II will also have access to the online service nike football+, which features training insights of the world's top players, teams and coaches available online and as an iphone application.
cristiano ronaldo portrait © designboom
image © designboom
cristiano ronaldo image © designboom
image © designboom
image © designboom
image © designboom
image © designboom
cristiano ronaldo image © designboom
— design-aerobics 2010: sports course interested in sports design? designboom will hold a two month online design education course on this topic, which will start on march 8th, 2010. more info can be found here.
NIKE
(151 articles)
jul 09, 2017
jul 09, 2017
jun 08, 2017
jun 08, 2017
may 08, 2017
may 08, 2017
dec 12, 2016
dec 12, 2016
oct 24, 2016
oct 24, 2016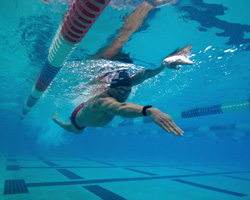 aug 17, 2016
aug 17, 2016