'I really see it as the obligation of the creative industries to reinvent all toxic materials within the next 10 years,' says cyrill gutsch, founder of parley for the oceans. he started the organisation back in 2012 with the ultimate goal of conserving the earth's oceans by tackling plastic pollution. since then, the company has worked with brands like adidas and american express to turn marine plastic waste into products that include trainers and credit cards, on a mission to make purpose the new luxury.
'it doesn't matter if it's plastic or if it's climate change, if it is overfishing or any other threat towards the future of mankind. it's not fashionable anymore to be an exploiter.'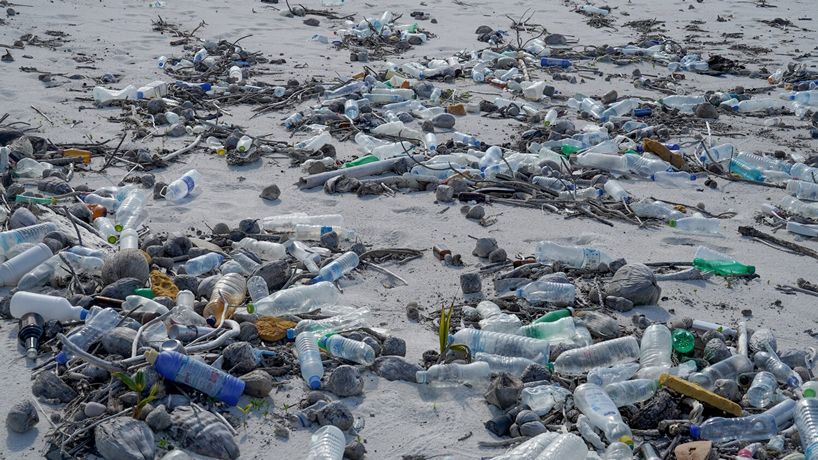 an image from a parley maldives cleanup
images courtesy of parley unless stated otherwise
'I grew up in the mountains in the south of germany and being with the sea was a very rare luxury in my youth,' recalls cyrill gutsch in an interview with designboom. 'so I only saw the ocean like three times before I was 18. every time I was with the sea, I was overwhelmed and full of joy.'
gutsch founded parley for the oceans on june 16, 2012, after meeting captain paul watson, an activist for marine conservation. taken with his story, which involved tales of anti-whaling, his critics branding him an ecoterrorist and being arrested at frankfurt's flughafen airport on an international warrant, gutsch flew to germany to meet with him.
'when I learned the oceans were about to die, that if we didn't stop taking so much life out there, then by 2040, all these big fish, all these animals would be gone, and often driven into extinction… it was something I couldn't accept. that's the legacy of my generation? that's something I can't be part of.'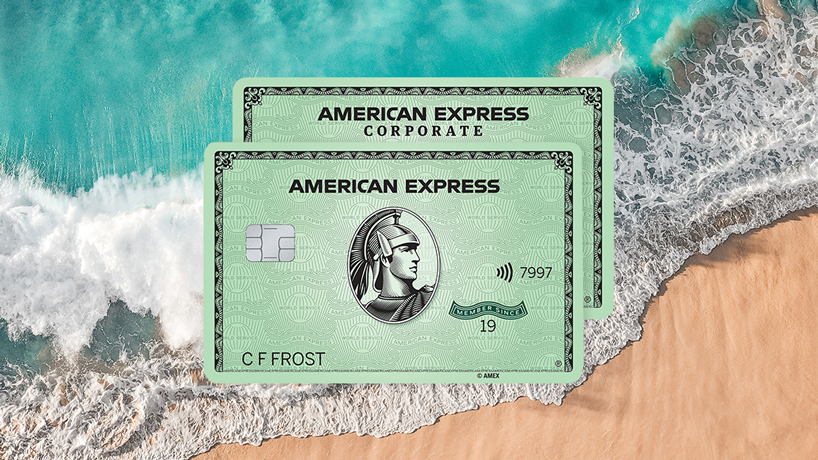 american express created the first-ever card made primarily with reclaimed plastic from parley for the oceans
image courtesy of american express
with a number of different functions that include intercepting plastic and collecting waste already in the sea, parley for the oceans operates primarily as a network. it facilitates collaboration and pushes its partners towards technological invention, crediting itself for being an 'engaged observer and a provocateur.'
'we started parley as a new form of an environmental organisation where we said it's not only about protest, it's not about shaming and blaming people, it is about inspiring and empowering leaders out there to drive change.'
the plastic is recycled and used in their work with brands such as adidas with whom they are halfway through a ten year partnership. together, they have created the world's first sneaker made from reclaimed and recycled ocean waste as well as other pieces that incorporate yarn spun from ocean plastic fibers. the collaboration has been so successful that adidas has committed to using only recycled polyester by 2024.
'adidas became this ram for us and without this partnership I don't believe that recycling would be so sexy today. and I don't believe that bio-fabrication and green chemistry would be seen as the next big digital gold rush.'
but recycling is only a temporary measure and cyrill recognises that what might signify a sense of purpose for both brand and consumer is not enough. the ultimate solution is new materials.
'every product you're making with ocean plastic, tells the story of ocean plastic. it makes people think about the problem. it's like a bookmark that you're glueing on top of a product. and that has a very strong effect because it inspires and empowers people to actually drive material change forward.'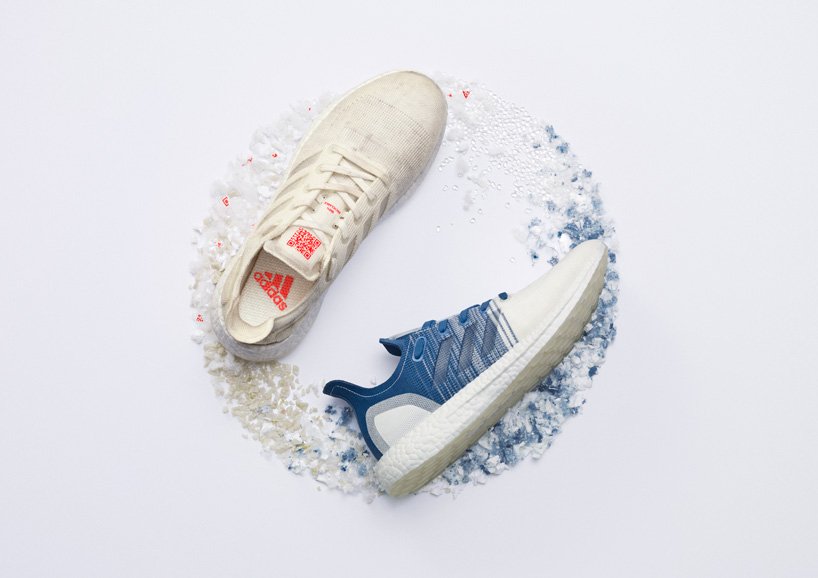 parley has collaborated with adidas to create shoes made from ocean plastic
image courtesy of adidas
'it's a campaign tool, but it's not a solution,' he explains. 'and fiscally, it's a disaster, because recycling doesn't pay off. we can create things that don't need a system, that don't need to be caught and that just fall apart and have a nutrition value, like a leaf of a tree, or the shell of a coconut.'
this includes natural materials like algae and funghi, and other renewable sources that can be used to create bioplastics or biodegradable materials. the problem is, not only are these materials more expensive, but recycling them is not easy and leaving them to biodegrade can be dangerous.
some bioplastics are designed to biodegrade with oxygen and ultraviolet radiation so will degrade in the sun, where others require industrial composting processes with equal impact on the environment as recycled plastic. there's also an argument that bioplastics which end up in landfills deprived of oxygen may release methane, a greenhouse gas 23 times more potent than carbon dioxide.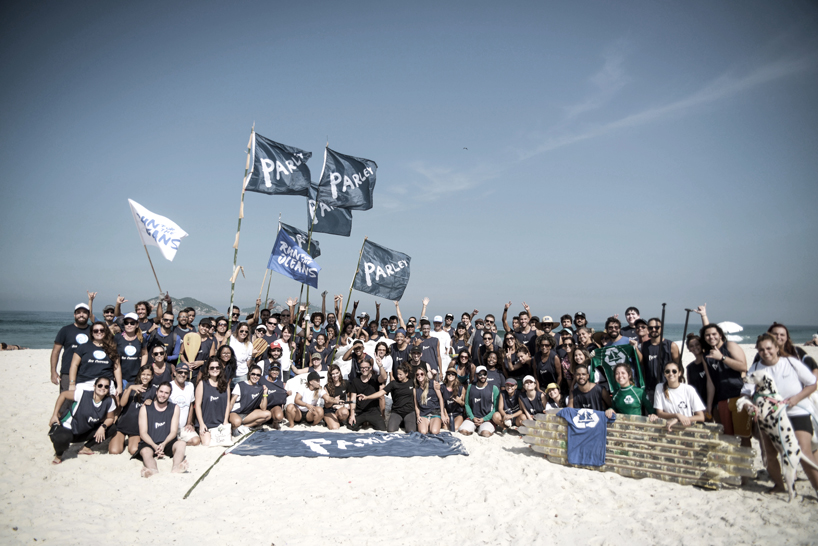 parley carries out individual cleanups around the world including this one on a beach in rio de janeiro
'we can't think perfect. we have to think in incremental steps. we want to replace these materials but the path to that is a long one. replacing plastic might take 15 years. in some areas, you can probably do it in five but in other areas, it could also extend to 20 years.'
'so we have to cut it down and say, listen, here are solutions for different applications. recycling is for now the best thing we can do today and it's better than making more material, it's better than making more plastic. we have to get that stuff out of nature anyway but it should not be seen as the ultimate solution.'
'today, we are able to turn pretty much any material that we find into an upcycled, new material. it takes some effort, but it can be done. there is no excuse anymore to use virgin plastic.'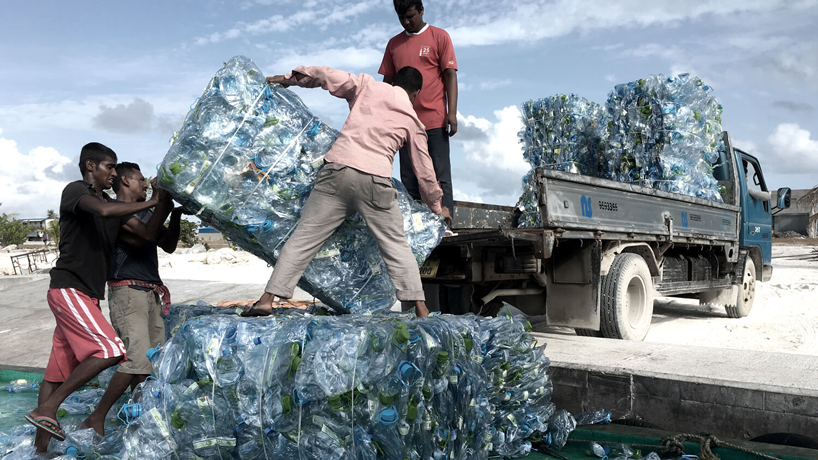 parley's cleanup collaborations remove plastic waste from beaches, remote islands, rivers, mangroves and high seas
'but the truth is, it's a complex territory and we need way more insight and more knowledge,' said gutsch. 'we have to look at all these inventions and we have to be sceptical even before we actually invest into new materials.'
'it might be that we are just creating the next big monster, it might be that biotech is even worse than plastic — we don't know. but we have to try.'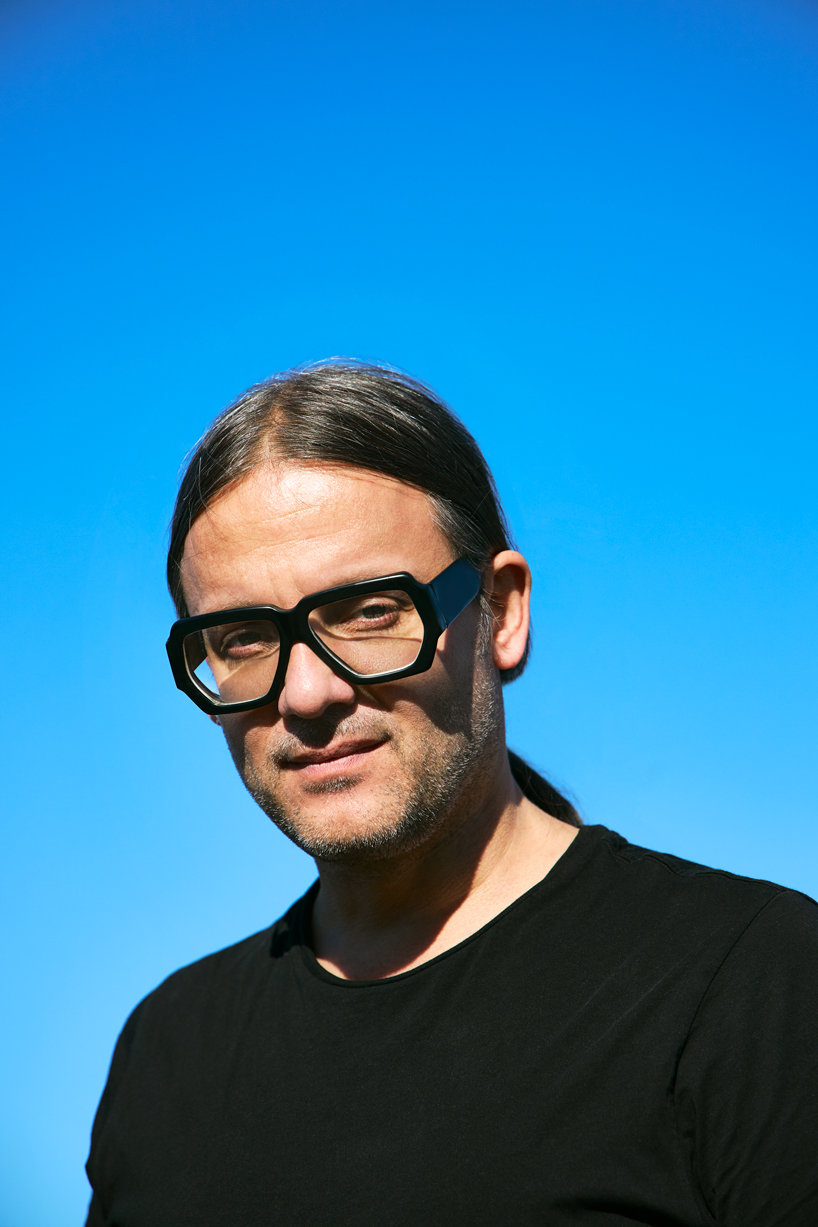 cyrill gutsch, founder of parley for the oceans, image by eric white
and parley is trying — as part of its next chapter it has declared the island nation of the maldives as an epicenter, gathering the world's leading creators and scientists to replace all harmful materials and products used in the supply chains of its brand partners within the next seven years. the base for this global innovation initiative is a small island called kondey mathee laabadhoo in the southern atolls of the maldives, where parley is building a permanent collaboration space called parley station one, in partnership with the republic of the maldives.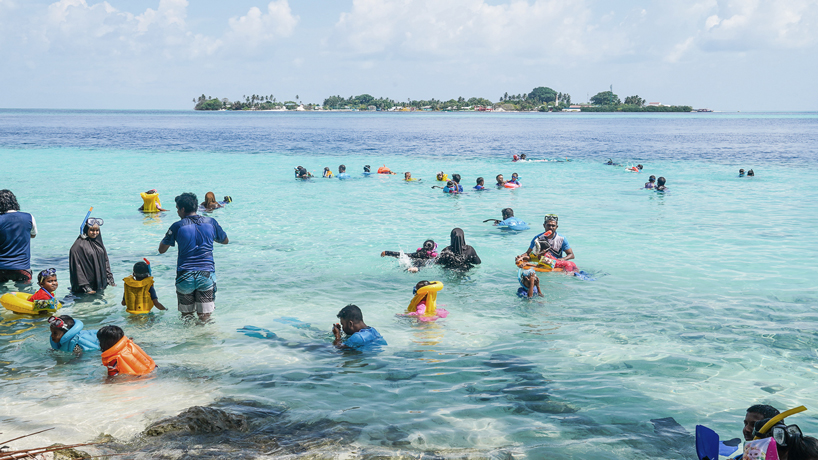 'plastic is just a symbol plastic of a toxic age we created. it's not the only problem but is the ideal problem to create a trend around but then we have to push it too until it becomes a carry over to any other toxic substance.'
'we have to do the same with fossil fuel. we have to do the same with formaldehyde or some weird chemicals that we are putting onto our food or into our clothing or into our furniture. i think we have to now manage to shift this plastic hype to a, pretty much a suspicion against toxic materials.'
'I really see it as the obligation of the creative industry, to really reinvent all toxic materials within the next 10 years. we have to put a strong focus on that and say, we don't want to create and we don't want to produce products anymore that contribute to the destruction of our planet.'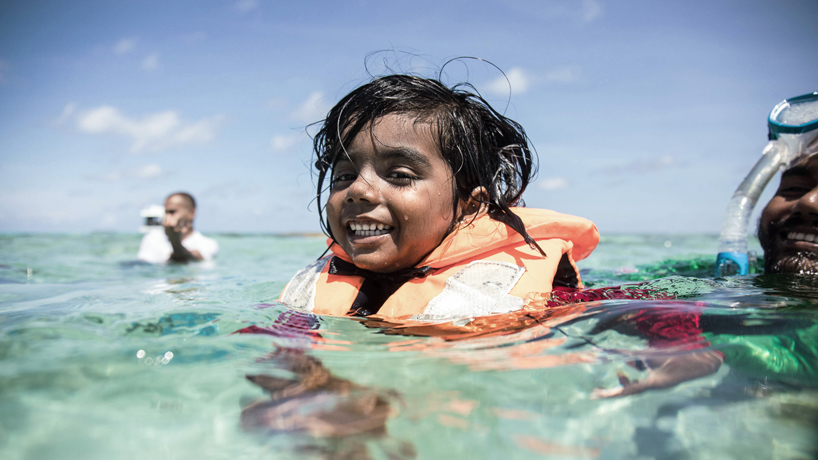 an elemental part of its mission is something it calls AIR strategy. it entails avoiding plastic; intercepting its proliferation with the environment; and redesigning products using eco-friendly materials. in its initial phase, parley has introduced programs to reduce reliance on single-use plastics, as well as plastic interception and baling sites in island communities and more than 70 schools. it is also conducting regular cleanups on affected coastlines and recently opened the first-ever recycling center and innovation lab in the island nation's capital, malé.
so far, the project has been well-received and the ministry of environment alongside national waste management company wamco have got involved in what is now a 10-year action plan. it includes the expansion of recycling infrastructure, cleanups, and perhaps most importantly, education initiatives that aim to instil into the community some of the wonder cyrill felt himself about the ocean as a child.
you can learn more about cyrill gutsch and parley for the oceans at parley.tv and facebook.com/parleyfortheoceans
kieron marchese
I designboom
may 01, 2020
KEEP UP WITH OUR DAILY AND WEEKLY NEWSLETTERS
a diverse digital database that acts as a valuable guide in gaining insight and information about a product directly from the manufacturer, and serves as a rich reference point in developing a project or scheme.
designboom will always be there for you
milan, new york, beijing, tokyo

,
since 1999