oct 19, 2015
olivier van herpt's 3D printed ceramics at design academy eindhoven
olivier van herpt's 3D printed ceramics for design academy eindhoven
image © designboom
over the years, the design academy eindhoven in the netherlands has established itself as an interdisciplinary school for art, design and architecture. this list of renowned alumni from all areas of the creative industry who began their career within the institute include nacho carbonell, studio formafantasma and maarten baas. what sets the design academy eindhoven apart from other educational institutions is its eclectic programs that each inherently push the students to use creativity and imagination to solve problems that are inflicted in today's society.


a mix of pieces created by olivier van herpt's '3D ceramics printer'
image © designboom
each year during dutch design week (DDW), the design academy opens its doors to present the large and diverse array of projects of its recent graduates. among those represented at the 2015 edition, is olivier van herpt  who showcases his 'functional 3D printed ceramics'. a student of the 'man and activity' course, van herpt's copper and earth colored vessels were first featured during this year's milan design week at ventura lambrate,  and have now been chosen as one the recipients of the 2015 design academy's 'keep an eye grant'- an award of €11 000 given to four promising graduate whose product development displays the highest social relevance, financially supporting these individuals to take their innovative work further, and help kick-start their career.

van herpt has developed a new technique for 3D printing ceramics in medium and large scale
image © designboom
the project focused on the development of a new technique for 3D printing medium and large-sized ceramics. by fine-tuning the settings of the bespoke 3D printer, the textures, surfaces, shapes and sizes can be varied. at the same time, their is a celebration of the small glitches and mistakes that happen during the production process, allowing each vessel to be rendered unique from the other. the distinctive collection is an ongoing exploration of past and present techniques; echoing the work of traditional artisans and producing the thinnest 3D-printed layers of ceramic today.

van herpt holding one of the 3D printed vases
image © ralph roelse
'van herpt dealt with the limitations of 3D printing technology head-on by coming up with a machine as well as a process that made it possible to print medium and large-scale domestic objects from ceramics.' describes thomas widdershoven, creative director design academy eindhoven. 'he spent two years designing his printer which can be programmed to move in a particular pattern, but also the extruder can be programmed to stop and start. this means the clay can be controlled and do so much more than just 'excrete' in one continuous line – a typical limitation of current 3D technology.'

distinctive ceramic textures and forms is now achievable through 3D printing technology
image © olivier van herpt
'I like how this machine deals with clay, which is really just decomposed biological material and river sediment. as a material, clay ends up becoming very personal. a designer works and moulds it and eventually comes to identify with the result. in a similar way, a human being identifies with his or her poo – we could even go so far as saying that while a designer makes and then identifies with clay, a person makes and then identifies with poo – internal evidence of an external mood. it is, after all, always about identifying with a creative process.' – olivier van herpt

thin layers of ceramic are built into unique functional objects
image © designboom

larger items are created with high levels of detail
image © designboom

detail
image © designboom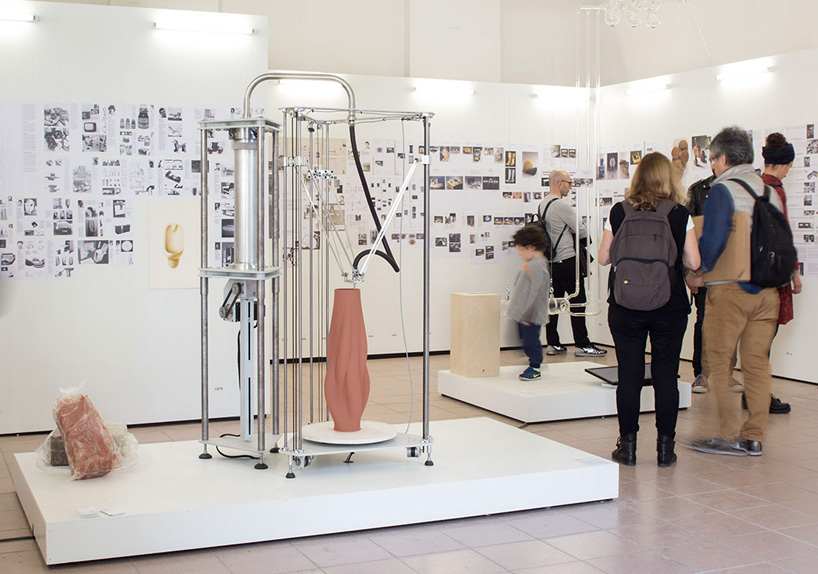 installation at the 'eat shit' exhibition for design academy eindhoven
image courtesy of olivier van herpt

image © designboom

image © designboom

printing at ventura lambrate during milan design week
image © designboom     

the extruder prints layers of ceramic material into various shapes and formations
image © designboom

olivier van herpt and his '3D printed ceramic' machine
image © designboom


presentation of olivier van herpt's 3D printed ceramics at the design academy during dutch design week
image © designboom

van herpt's project was one of the winners of this year's 'keep an eye grant' awarded by the design academy
image © designboom

van herpt been able to fine-tune the settings of the printer to vary the texture and shape of each vessel
image © designboom
as an extension of his work, van herpt has also been engaged in a variation on the 3D printed ceramic theme entitled 'adaptive manufacturing' — an ongoing experiment with sander wassink in which they research the relationship between the machine and its context. the duo create scripts that distil shapes and textures from external, natural sources such as the bark of a tree. the software then translates this external information measured by sensors into specific real-time behaviors of the printer. the sensory machine 'feels' its environment, and its output becomes a real-time documentation of a specific time, location or raw material. it was presented during milan design week 2015 at spazio rossana orlandi. click through the gallery below to view images of the collaboration between van herpt and wassink:
oct 30, 2017
oct 30, 2017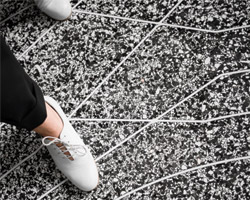 oct 23, 2017
oct 23, 2017
oct 18, 2017
oct 18, 2017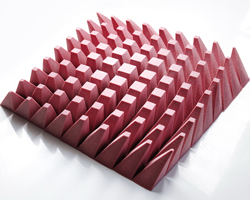 oct 17, 2017
oct 17, 2017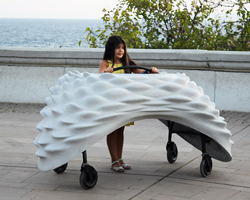 sep 28, 2017
sep 28, 2017
sep 13, 2017
sep 13, 2017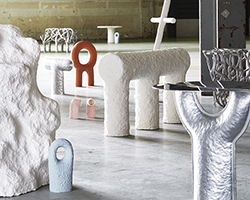 may 02, 2017
may 02, 2017
nov 17, 2016
nov 17, 2016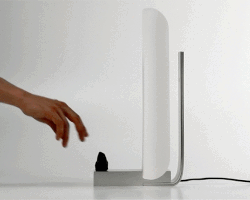 oct 30, 2016
oct 30, 2016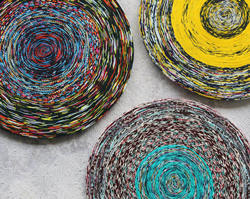 nov 27, 2015
nov 27, 2015
nov 09, 2015
nov 09, 2015
oct 28, 2015
oct 28, 2015
nov 12, 2015
nov 12, 2015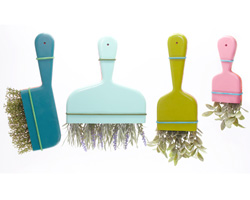 sep 04, 2015
sep 04, 2015
aug 25, 2015
aug 25, 2015
oct 12, 2017
oct 12, 2017
aug 22, 2014
aug 22, 2014
nov 07, 2016
nov 07, 2016
oct 13, 2013
oct 13, 2013