fitness company onnit has released a series of star wars-themed fitness equipment including dark black iron kettlebells, weighted slam balls and a han solo-themed yoga mat. the chip-resistant iron kettlebell is available in three characters; a 50 lbs boba fett bounty hunter, a 60 lbs imperial stormtrooper, and a 70 lbs darth vader. each kettlebell is built to withstand the punishing workouts elite athletes and fitness professionals put them through every day.

a bounty hunter, a stormtrooper, and the dark lord of the sith have been meticulously sculpted and cast in dark black iron
onnit's star wars slam ball is a weighted fitness ball which can be used in a variety of exercises aimed at increasing explosive power and speed. at 10" diameter, and weighing in at 20 lbs, the surface details the trenches and ridges on the slam ball provide additional grip to help maintain control off the ball during intense workouts.

the death star slam ball is made of incredibly strong and dense polyurethane rubber
this iconic image of everyone's favorite scoundrel has been printed using a special process that allows for high-resolution imagery without compromising the integrity of the mat's grip. constructed of high quality polyurethane rubber, this reversible, non-slip mat absorbs moisture, holds grip supremely, and at 5mm thick, has just the right amount of cushion. this moisture wicking, non-slip mat measures 650 mm wide and 1800 mm long, with a thickness of 5 mm.

this reversible, non-slip mat absorbs moisture, holds grip supremely, and at 5mm thick, has just the right amount of cushion

details of the yoga mat

the 70 lbs darth vader kettlebell

the 60 lbs imperial stormtrooper

the surface details the trenches and ridges on the slam ball provide additional grip to help maintain control off the ball during intense workouts
Save
oct 11, 2017
oct 11, 2017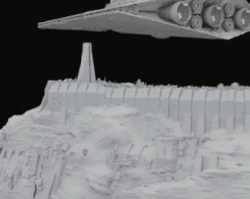 sep 28, 2017
sep 28, 2017
sep 01, 2017
sep 01, 2017
jul 17, 2017
jul 17, 2017
jul 14, 2017
jul 14, 2017
may 09, 2017
may 09, 2017