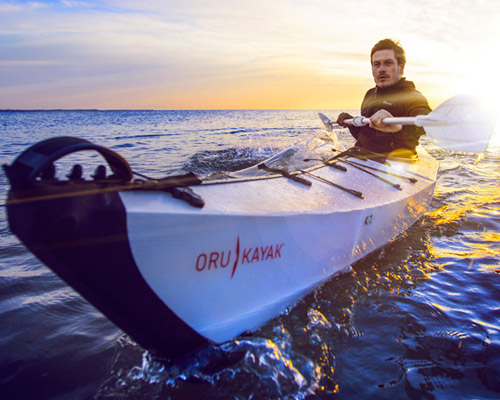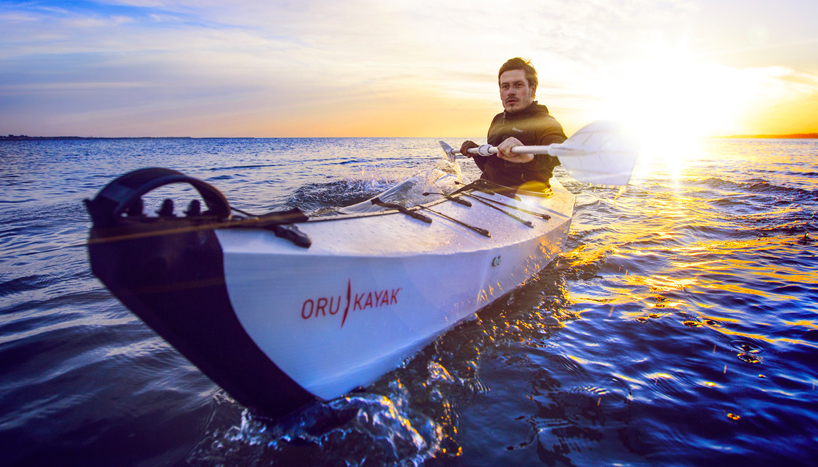 jul 14, 2014
ORU kayak folds into a compact suitcase in under 5 minutes
ORU urban kayak folds into a compact case like origami
all images courtesy ORU kayak

originally conceived as a kayak for urban apartment dwellers, the ORU kayak has been conceived to be stored and transported anywhere. paddlers can keep the portable boat in the trunk of their car for last minute expeditions or hike along with it through the backcountry to remote waters. it can even be or checked on airplanes as luggage, carried on the back of a bicycle, or transported by train or bus.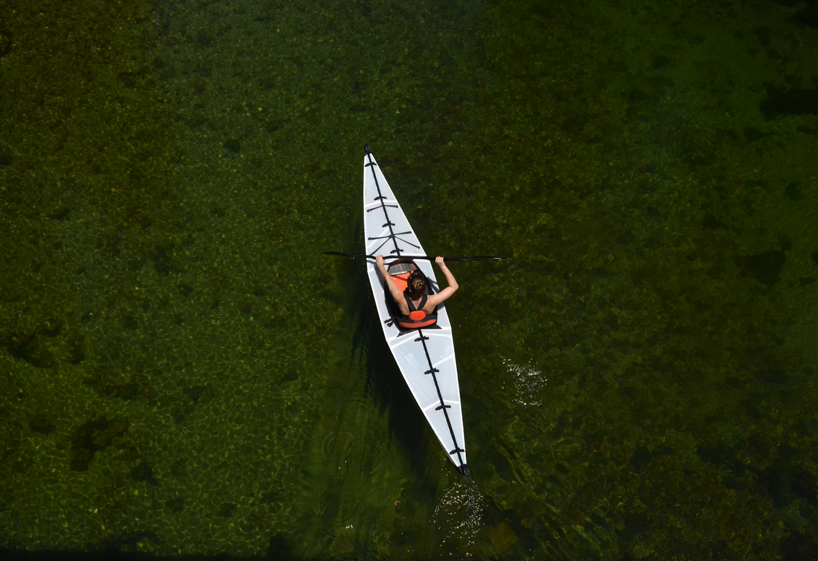 two layers of abrasion-resistant material offer extra protection and make the portable watercraft naturally buoyant
manufactured in california, the ORU kayak features a double-layered polypropylene skin, which is manufacturer-rated for 20,000 fold cycles. the design and engineering is simple: it is made from a single, seamless sheet of double-layered, recyclable plastic. an origami-like pattern of folds transforms the flat sheet into minimalist watercraft, which when packed up, becomes the size of a large artist's portfolio.
video courtesy ORU kayak

 with only five minutes of assembly, ORU kayak become a durable boat – ideal for exploring bays, lakes, or rivers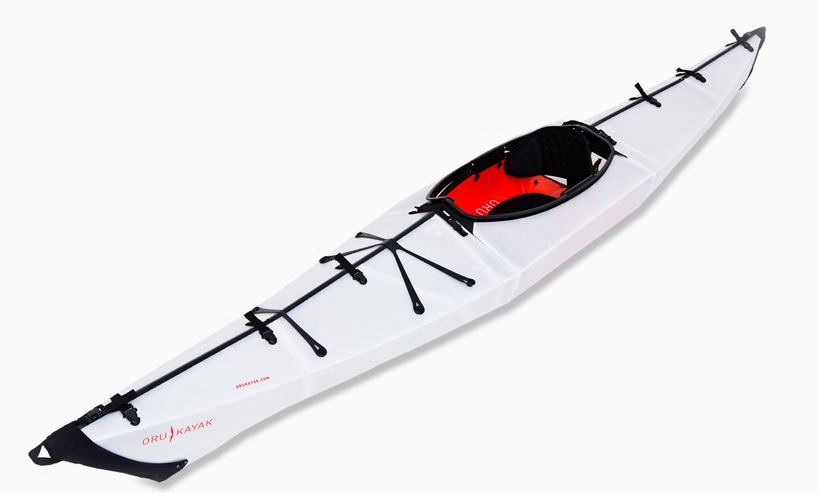 the only seam is on top of the boat – above the waterline – and it closes tight with a waterproof seal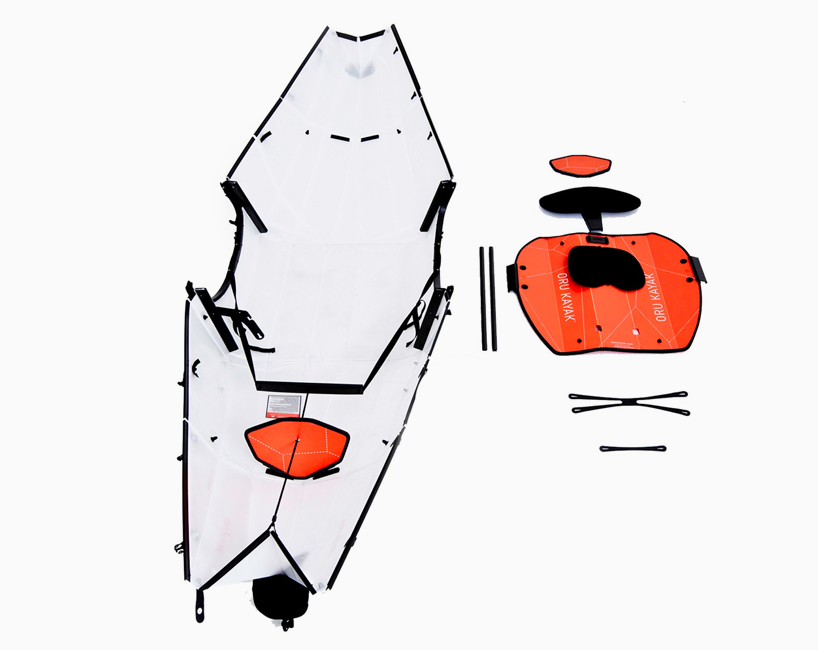 simple straps and buckles hold everything together, with a rigid floorboard reinforcing the cockpit
video courtesy ORU kayak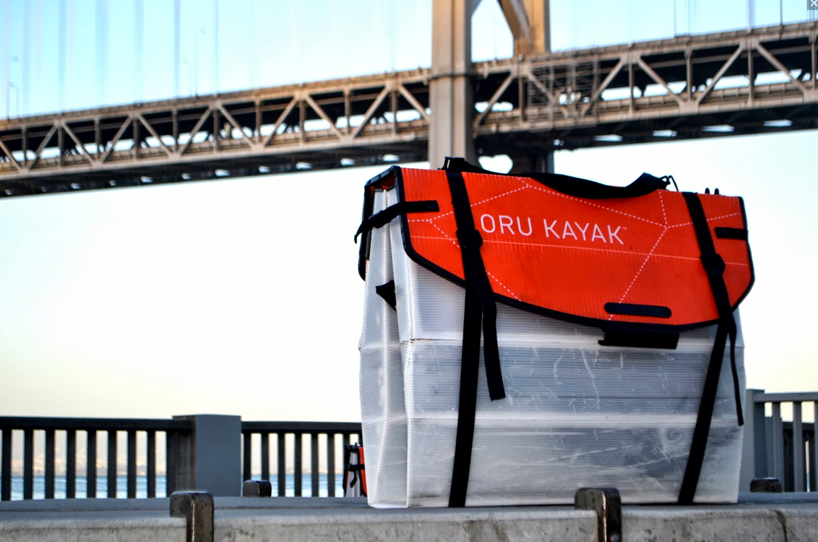 the ORU urban kayak folds into a compact case like origami
[h/t] hypebeast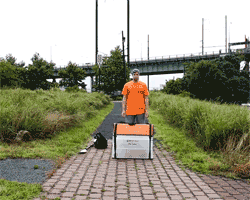 aug 04, 2017
aug 04, 2017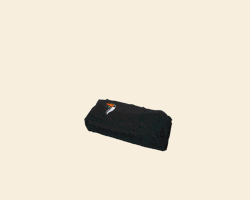 oct 23, 2016
oct 23, 2016
oct 17, 2014
oct 17, 2014
jan 07, 2013
jan 07, 2013
jun 19, 2012
jun 19, 2012