apr 01, 2010
osko + deichmann: kink furniture
'functional damage' helmrinderknecht, berlin march 27- may 22, 2010
detail of 'kink chair'
german design duo osko + deichmann present 'kink', a new series of tubular steel furniture at the helmrinderknecht contemporary design gallery in berlin. the designs, which derives its final form and function by means of a damaging process uses tubing that is functionally folded, dented and kinked.
detail of 'kink cantilever chair'
the 'damaged' steel which would normally be regarded as a defect, is in fact integral to the furniture's design.
left: 'kink chair' right: 'kink cantilever chair' 'kink' includes a writing table, a cantilever chair, a sideboard, a shelf, a coffee table and a floor lamp whereby each piece is identified by a different kind of deformation. all exhibited objects are limited edition pieces and are exclusively available at helmrinderknecht contemporary design gallery.
stackable 'kink chair'
osko + deichmann's first intensive involvement with bent and folded tubular steel was during last year's 90th anniversary celebration of the bauhaus movement. for the exhibition, 'happy birthday bauhaus', they created the 'straw chair', a functional homage to the classic freischwinger cantilever chair made of curved, tubular steel. since then, the design duo have spent much of their time manually manipulating metal tubing, deforming it with kinks, dents and bends.
'kink chair'
'kink table'
'kink coffee table'
'kink shelf'
detail view of shelf
'kink writing table'
'kink sideboard'
detail of sidebaord
'kink floor lamp'
overview of 'functional damage' exhibition, berlin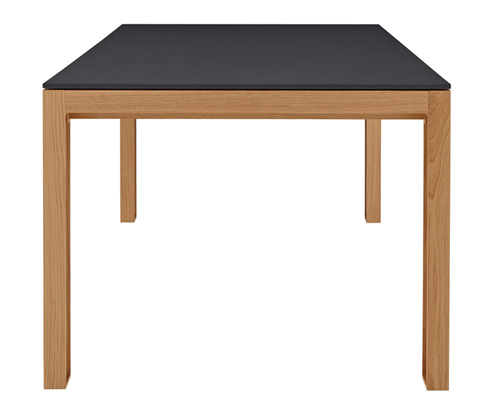 jan 10, 2016
jan 10, 2016
feb 13, 2013
feb 13, 2013
apr 13, 2012
apr 13, 2012
feb 13, 2010
feb 13, 2010
apr 20, 2009
apr 20, 2009