in an industrial part of suburban carlstadt, new jersey lies a multicolored microcosm — the pantone factory. pantone is known worldwide as the standard language for color communication, used by designers, manufacturers, retailers, and consumers across a huge range of industries. 
designboom visited pantone's factory headquarters as part of an exclusive press event for huawei, when the company launched its P10 series in partnership with the pantone color institute. the unique collaboration has seen the device made in two new colorways, created to reflect a variety of consumer personalities: 'dazzling blue', and the pantone color of the year 2017, 'greenery'.

thousands upon thousands of color swatches are stacked on shelves
image © designboom
the history of pantone dates back to 1963, when then-printing company worker lawrence herbert wanted to tackle the issue of producing accurate color matches. as the spectrum is perceived differently by each individual, herbert decided to create a system of definitively identifying color, eventually going on to compile the pantone matching system. this familiar fan-style catalog of standardized colors aids people across the world in matching and communicating different tones, regardless of their individual perceptions.

printed materials are organized by color 
image © designboom
since then, pantone's reach has become immense, expanding to include a range of industries. digital technology, textiles, plastics, architecture and contract interiors, and paint are a few of the many activities the company now engages in. additionally, its color institute helps companies make informed decisions for their products and ideas, as well as providing insight into trend forecasting, brand development, and custom color solutions. it was with the pantone color institute that huawei developed its vibrant palette of tech-packed P10 smartphones released earlier this year. 

color is everywhere 
image © designboom
another fascinating facet of the company is its widely popular and highly-anticipated choice for color of the year, revealed annually every december. since 2000, pantone has been selecting a color that acts as a sort of snapshot of what's taking place in global culture, serving as an expression of a mood and an attitude. while 2016's pick was actually a pairing of two tones — rose quartz and serenity (the first time a combination of colors were chosen) — this year's greenery suggests a renewed sense of life and a deep breath of fresh air.

pantone ink technician steve mixes various pigments together 
image © designboom
the pantone factory is a wunderkammer of color swatches, paint cards, ink canisters, equipment, and dyes. while ink technicians carefully blend pigments and color standard professionals scrutinize swatches, a fleet of incredibly elaborate machines mix dyes used for fabrics, and roll out sheet upon sheet of multicolored material. the atmosphere is buzzing with the hum of mechanized movements and the flow of the factory's fastidious work force. despite its unembellished aesthetic and innately industrial quality, cracks of chroma can be seen from absolutely anywhere — whether peeking out from the edges of discarded paper scraps, or coating the hands of pantone's pigment-mixing masters. 

all of the inks are blended by hand
image © designboom

the various colors are combined and used for pantone color guides
image © designboom

the resulting inks are scraped off the mixing surface, leaving remarkably appealing streaks of color 
image © designboom

an ink technician's eye has been trained to discern even the most minute differences in color 
image © designboom

various ink tests line the wall
image © designboom

thousands of paper sheets are stored in palettes on the factory floor 
image © designboom

a machine is used to test the quality of the color 
image © designboom

image © designboom

image © designboom

image © designboom

image © designboom

scraps of discarded paper offer glimpses of bold blue
image © designboom

dyes are mixed for fabrics by a robotic system, before being checked by eye by a pantone specialist 
image © designboom

the machine picks up the vessels and mixes them together 
image © designboom
aug 02, 2017
aug 02, 2017
jun 16, 2017
jun 16, 2017
nov 22, 2016
nov 22, 2016
may 22, 2016
may 22, 2016
nov 26, 2015
nov 26, 2015
aug 07, 2015
aug 07, 2015
huawei
(7 articles)
oct 16, 2017
oct 16, 2017
feb 27, 2017
feb 27, 2017
nov 29, 2015
nov 29, 2015
feb 27, 2017
feb 27, 2017
jan 25, 2017
jan 25, 2017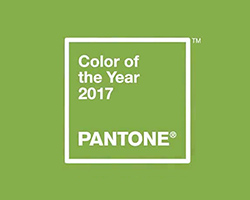 dec 08, 2016
dec 08, 2016