jan 19, 2016
paola navone presents fish & fish for serax at merci concept store in paris
paola navone presents fish & fish for serax at merci concept store in paris
all images courtesy of merci
merci concept store in paris is presenting an imaginative tableware collection called 'fish & fish' by italian designer paola navone for serax. navone draws her influences from the culture and everyday lives of the many countries that she visits, emphasizing this time on products manufactured in the united states during the great depression of the 1930s. 
the 'fish & fish' carafe
during the devastating crisis, an industrial glass-maker in massachusetts began producing practical molded glass tableware in three colors: jade green, white and transparent. inexpensive and well built, it spread throughout american homes, diners, snack bars, and coffee shops. now only experienced collectors hunt for them passionately in local flea markets across the country.
'herring bar' stamp on the plates 
'fish and fish' revisited the designs in flat and hollow plates, glasses, jars, salt and pepper shakers, and vodka carafes, all completed by large hammered aluminum platters, in the form of a fish motif and stamped 'herring bar'. the series by paolo navone will be available exclusively at merci in paris from january 20, 2016.   
plates in the collection by paola navone
the collections uses three colors: jade green, white and transparent
feb 11, 2016
feb 11, 2016
feb 04, 2016
feb 04, 2016
jan 31, 2016
jan 31, 2016
jan 28, 2016
jan 28, 2016
jan 27, 2016
jan 27, 2016
jan 25, 2016
jan 25, 2016
jul 01, 2016
jul 01, 2016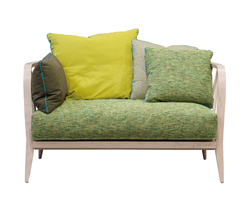 jan 24, 2015
jan 24, 2015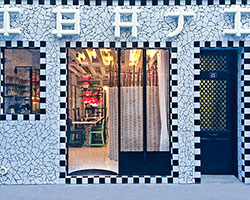 dec 14, 2014
dec 14, 2014