may 04, 2011
patricia urquiola: all ambiq for glasstress
'all ambiq' by patricia urquiola for glasstress 2011 image courtesy of patricia urquiola
on display at the venice beinnale from june 4th through november 27th is the second edition of glasstress, an exhibition which originally saw success at the 2009 fair. featuring the work of international artists and designers including that of spanish-born patricia urquiola, the installation explores the contemporary application and interpretation of murano glass work.
urquiola's collection entitled 'all ambiq' was previewed in a collateral event during milan design week 2011. whimsical and organic in their design, the hand-blown vessels feature mutated forms that begin to resemble that of birds, coral and plant-life. each jewel-toned piece, intricately imagined and conceived, embodies a methodology that unites a contemporary aesthetic together with traditional craftsmanship.
coral-like vessels image © designboom
this year, glasstress examines and portrays the complex relationship that ties art, design and architecture together. looking to revive the discussion of critical issues that surround design, the exhibition simultaneously questions the functions, meaning and interpretations of art and objects.
each vase is intricate in its design, featuring patterned glass, contrasting colors and details image © designboom
detail image © designboom
image © designboom
detail image © designboom
mutated and organic forms adopt bird and plant-like appearances image © designboom
designer patricia urquiola portrait © designboom
glasstress, a collateral event of the 54th international venice biennale, is now its its second year after it debut at the fair in 2009. conceived by adriano berengo, the contemporary art exhibition collaborates with prominent artists and designers from around the world to showcase their talent and creative expressions through glass.
jul 12, 2011
jul 12, 2011
jul 06, 2011
jul 06, 2011
jul 05, 2011
jul 05, 2011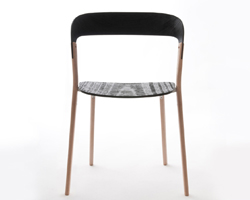 apr 07, 2012
apr 07, 2012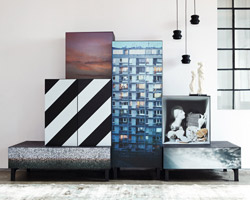 mar 21, 2012
mar 21, 2012
jul 16, 2011
jul 16, 2011
apr 05, 2017
apr 05, 2017
nov 20, 2016
nov 20, 2016
oct 20, 2016
oct 20, 2016