pearsonlloyd reveal collection of workplace furniture for teknion at NEOCON 2015
photo by john ross

on the occasion of NEOCON 2015, pearsonlloyd debuts a family of experimental furniture and accessories that respond to the changing landscape of the workplace. developed for teknion — a canadian company that focuses on designing architectural office spaces in a way that improves productivity and well-being amongst employees — the products that pearsonlloyd have realized challenge the conventional notions of these spaces; and how furniture in these contexts have begun to play a more active role in assisting organizations in optimizing the way in which their staff conducts their tasks.
the contemporary workplace, is no longer confined to a strict arrangement of desks and chairs, but has transitioned into an area that is more sympathetic and encourages flexibility and collaboration. as a result, pearsonlloyd propose new functional typologies of furniture that reflect this shift. the london studio's love seat, high table, hat rack, nest and tray for teknion complement this change, exploring issues of mobility, wellness and positive team work. celebrating the craft of teknion's manufacturing processes, the series is constructed in natural and raw materials of wood, marble, glass and metal which additionally help balance the increased power of technology in our office environments.
designboom spoke with tom lloyd and luke pearson about their collection for teknion, and their own personal thoughts on the future of work.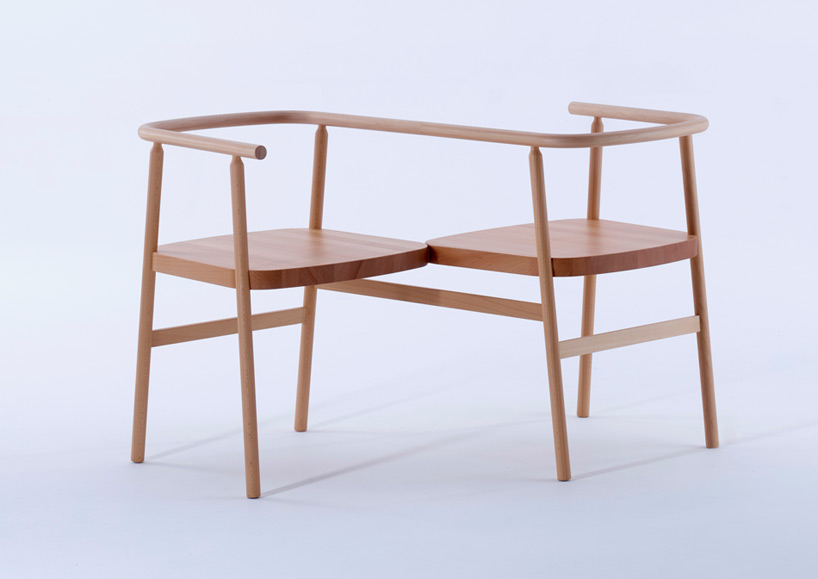 the 'love seat' speaks to an age old typology that offers an intimate space for two to engage in conversation — enabling eye contact and engagement through physical proximity. envisioned in a way as the 'smallest meeting space' you could invent, its arrangement is as natural as pulling up two chairs to talk. the 'love seat' only fulfills its function when more than one person is using it.
photo by john ross

designboom: what were some of the themes and concepts you wanted to address with your collection for teknion?
pearsonlloyd: pearsonlloyd are conducting long term research and development with teknion that explores the future of work. to kick start the conversation, we decided to create a series of semi-experimental products to explore ideas outside the typical constraints of workplace furniture.
teknion is publishing a new paper at neocon 2015 on the theme of ethonomics, which addresses in detail the issues around how to design and build healthy workplaces. key themes of activity, community, relaxation and nature emerged from this paper and informed the thinking around the new work. in the process of getting to know teknion, we were impressed by the breadth and scale of their in-house production knowledge and facilities. so we also chose to celebrate the craft of teknion's manufacturing processes by playing with a mix of production techniques and materials in the collection.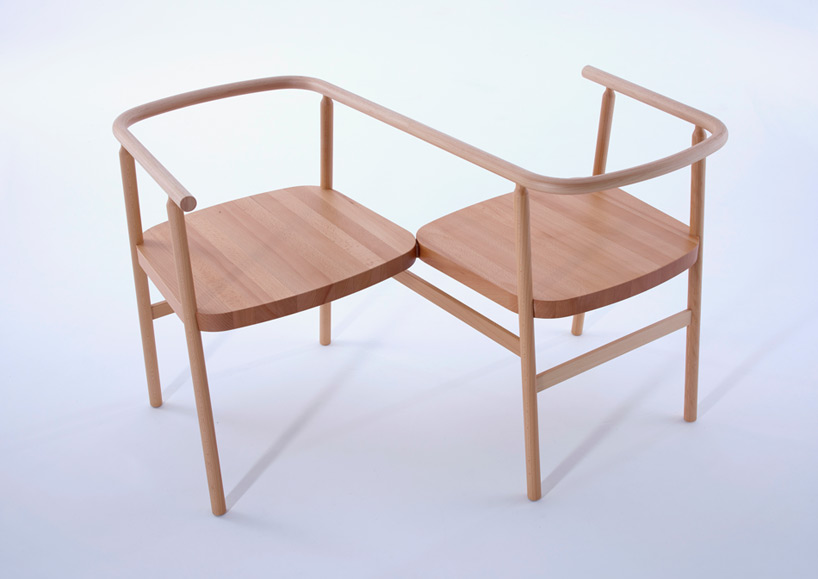 the 'love seat' seems to be an arrangement of two chairs placed together to face one another
photo by john ross

DB: how much of this notion of the contemporary communal office space influenced the design decisions you made for this experimental collection?
PL: in less than a decade, from being a niche idea, the themes around community and collaboration have become hardwired into contemporary workplace design. the purpose of office spaces is changing from one of solitary work to communal endeavour, so of course it influenced our thinking.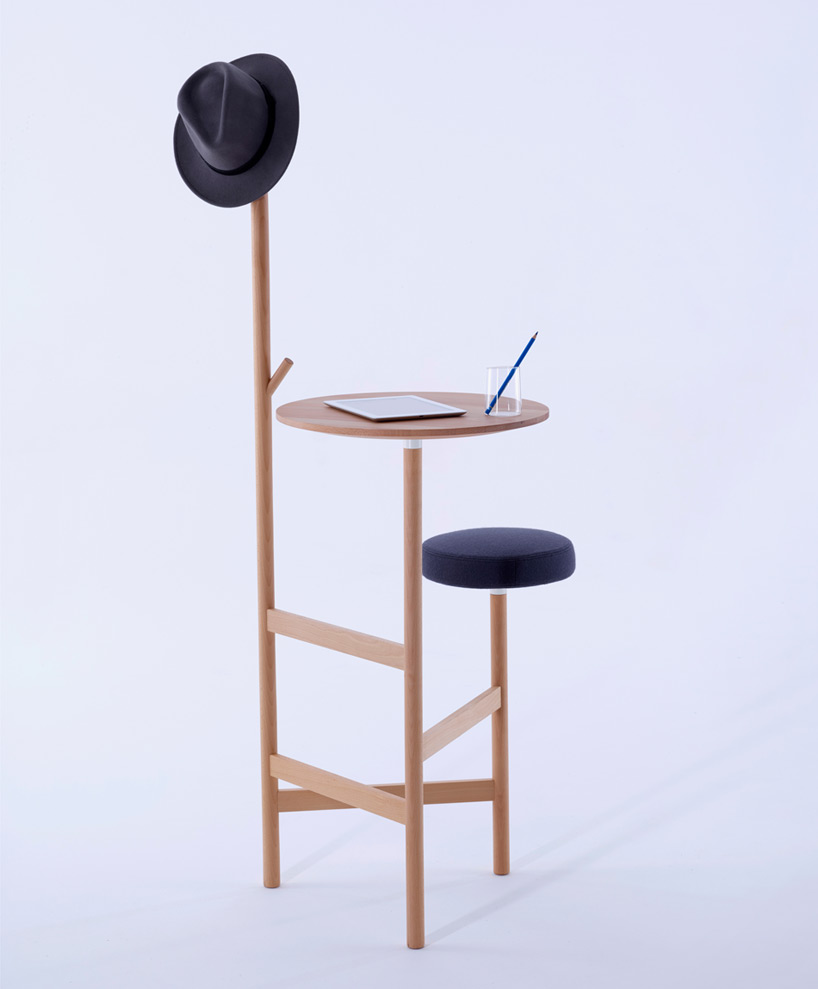 comprising a small desk, seat and coat rack, the 'high table' is conceived as a solution to high-density systems furniture, and stands as an independent workstation, that supports independent work, and offers a sense of personal space.
photo by john ross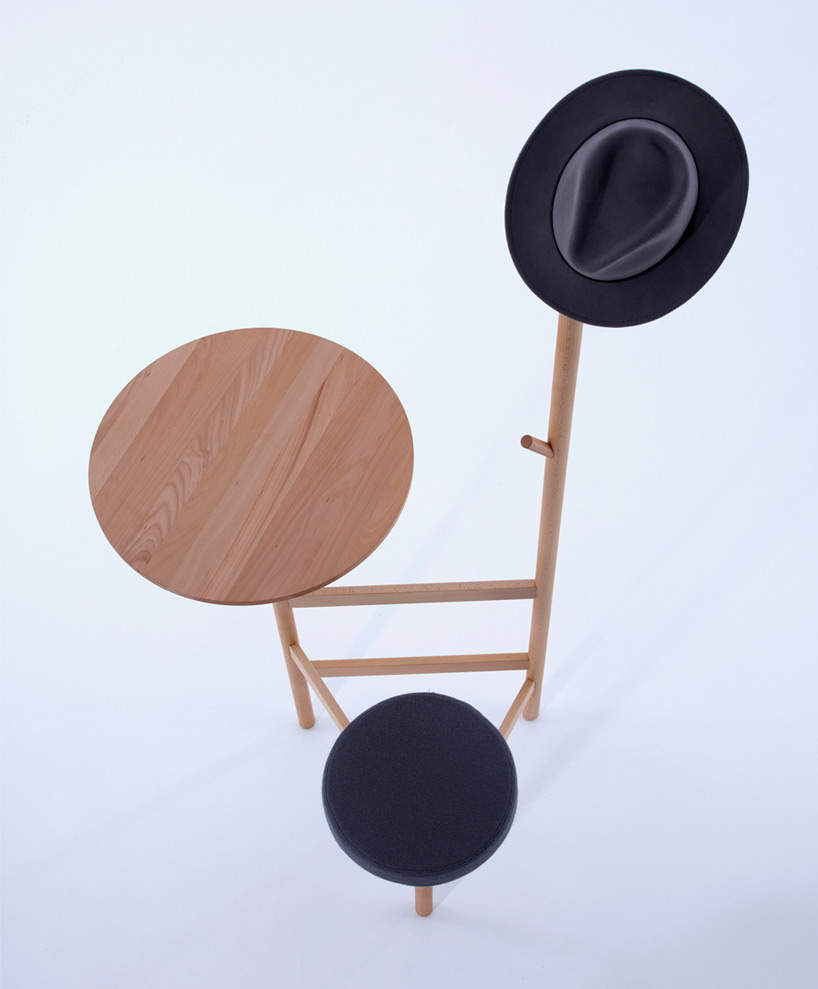 the 'high table' is a contemporary workstation
photo by john ross

DB: how do you think the specific ergonomics of office furniture have altered over the years as a response to technological advances?
PL: the impact of advances in information technology on workplace design, particularly over the last decade, cannot be overstated. the ability for staff to move around a building freely whilst still having access to data and being continually contactable by phone has allowed completely new behaviours to emerge that challenge the status quo of traditional workplace design. as an example, as staff begin to spend less and less time at their own desk, the status of highly engineered and adjustable task chairs, as the hero of workplace design, is clearly under threat.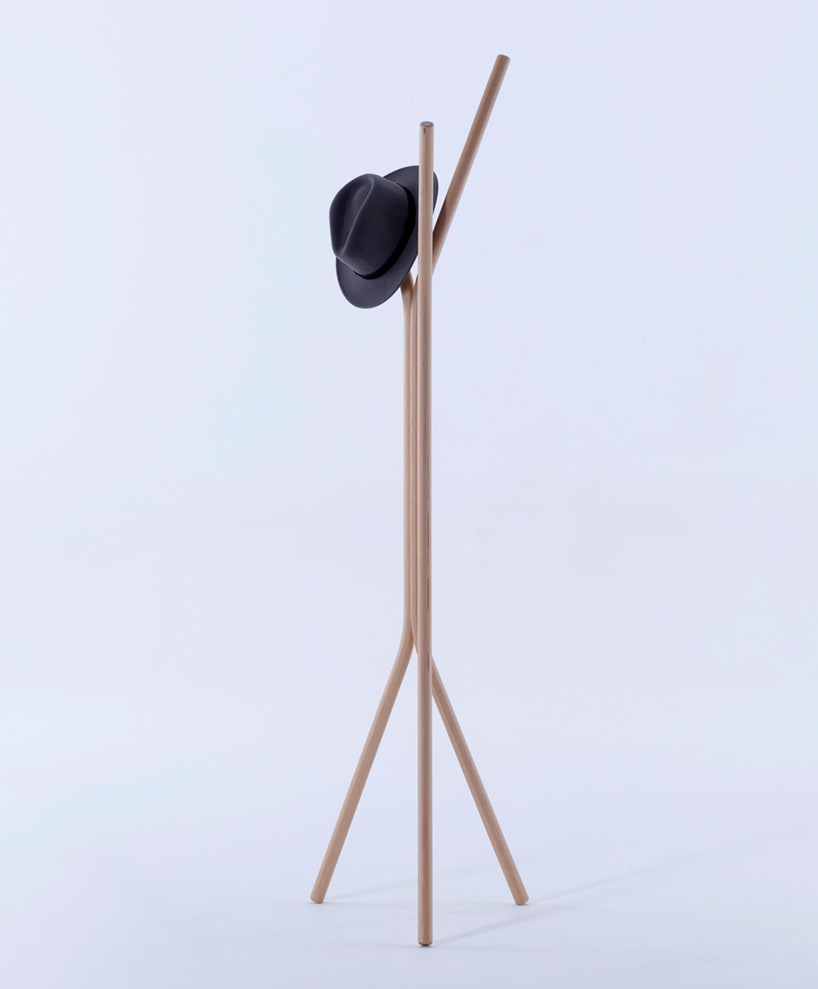 'hat rack' conveys the idea of mobility. as one of the simplest pieces in the office, it offers a place for people moving through a space, a place in which to hang a coat, hat or backpack.
photo by john ross

DB: with this how has the role of office furniture progressed, and to what extent did technology influence your creative choices when conceiving the coat rack, loveseat and table?
PL: office furniture today plays a much more active role in helping organisations frame the way in which their staff operate. there is no longer a single way of creating a viable workspace, and this means that users, manufacturers and designers are testing and challenging new forms of space and experience much more than in the past. there is also a developing movement to amend the office landscape from what was a very mechanistic approach to one which is more humane. in designing this series of products, we wanted to expose materials in a raw and expressive form to help balance the growing power of technology, as well as proposing new functional typologies of furniture.
the office space is no longer defined by a specific place, and many people work while on the go. how has this challenged you in the way that you design for transportation interiors as opposed to a fixed architectural space.
pearsonlloyd works across a multitude of different types of space; from office, to transport, to healthcare, hotels and city spaces. in all of them, we are interested in the way furniture and space can affect and enhance people's behaviour and quality of experience. as soon as we step outside our own home into any of these types of space, we enter a form of public space where we share our environment with friends, strangers or work colleagues. our work in transport interiors is informed by common themes of mobility and technology that shape our lives all the time.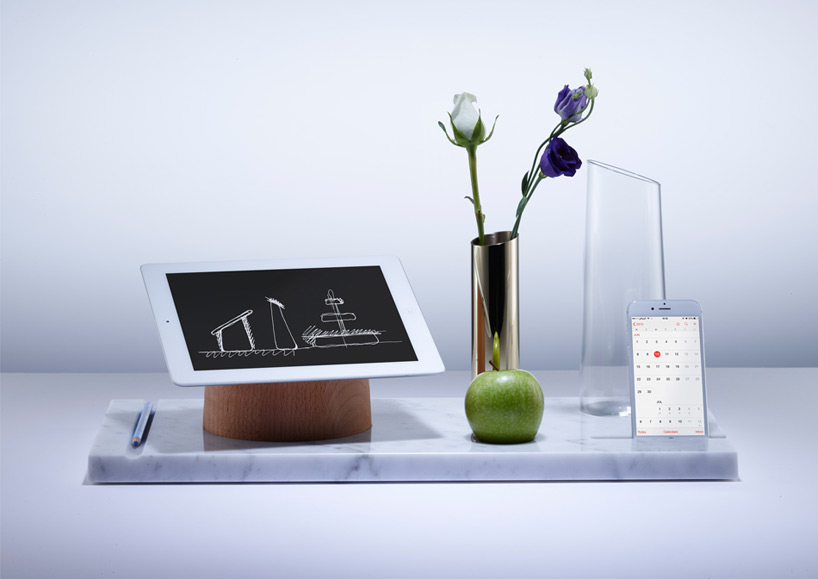 'nest' and 'tray' encompass a truly healthy workplace through the sharing of fresh fruit, a jug of water and a flower vase, in juxtaposition with the omnipotence of technology. the objects are symbolic of a new way of thinking that transcends the dominance of ergonomic furniture.
photo by john ross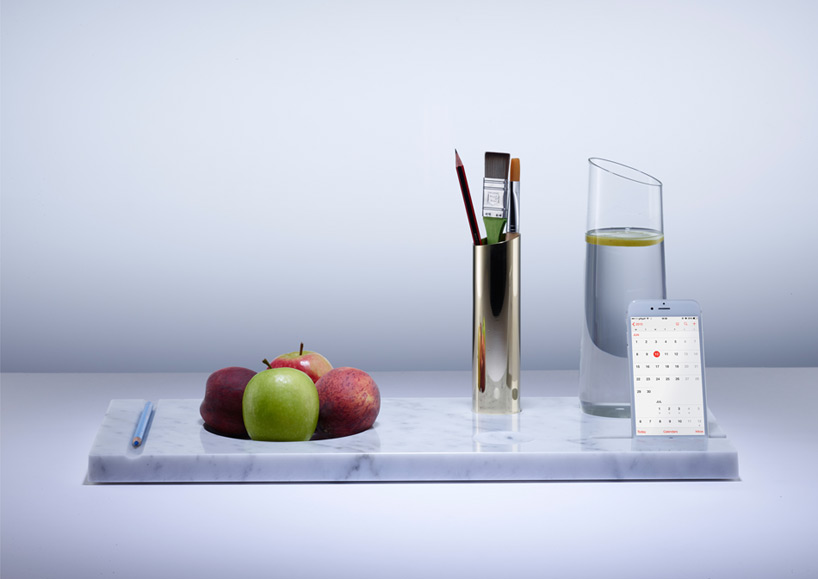 balancing workplace wellness with the increased use of technology
photo by john ross

DB: what are your thoughts on the future of work?
PL: the future of work is very unstable. nothing is static. modes of work are changing; the demographics of the workforce are changing; technology leaps forward every year; the reason to be at work is changing. this makes for a very dynamic market for design, architecture and business, and one that is hard to predict.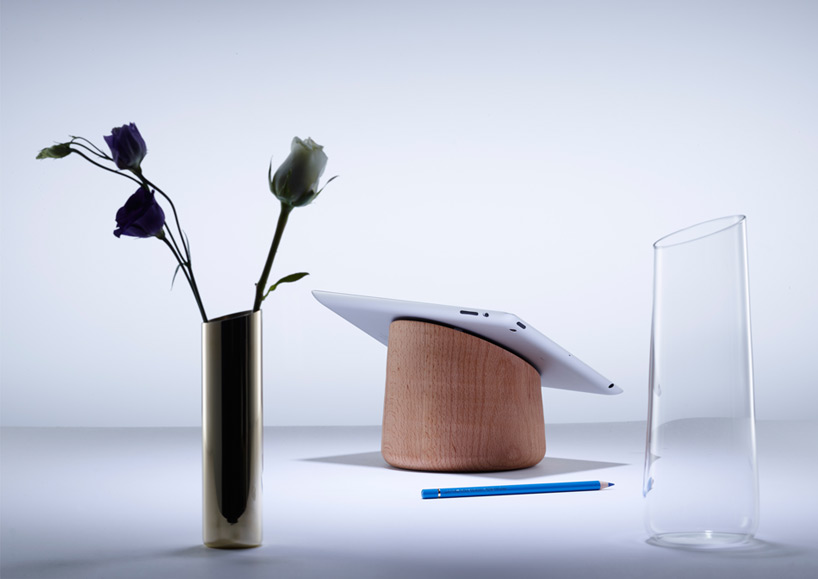 a flower vase, water jug and fruit bowl bring a sense of humanity to the office
photo by john ross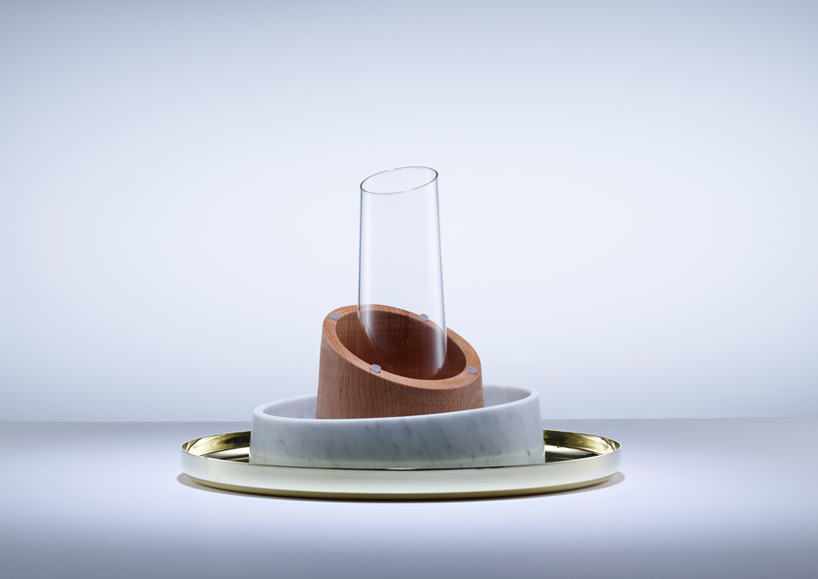 the 'nest' of desktop accessories
photo by john ross
DB: could you describe your own work habits on a day-to-day basis?
PL: our work is very mobile. we are based in east london in a studio of 14 people where a great variety of different activities take place at desks, in a workshop, around a table. we are lucky to be working on something different every day. we also travel a great deal to be with clients and manufacturers and users, where we try to distil common global trends whilst trying to enhance unique local ones.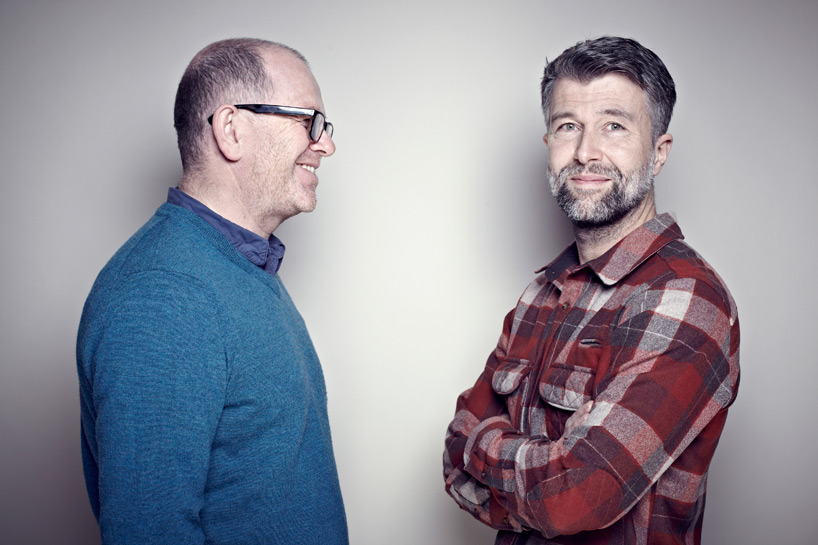 tom lloyd and luke pearson of pearsonlloyd
photo by mark cocksedge
listen to tom lloyd and luke pearson speak about the changing landscape of the workplace, and their collection for teknion here.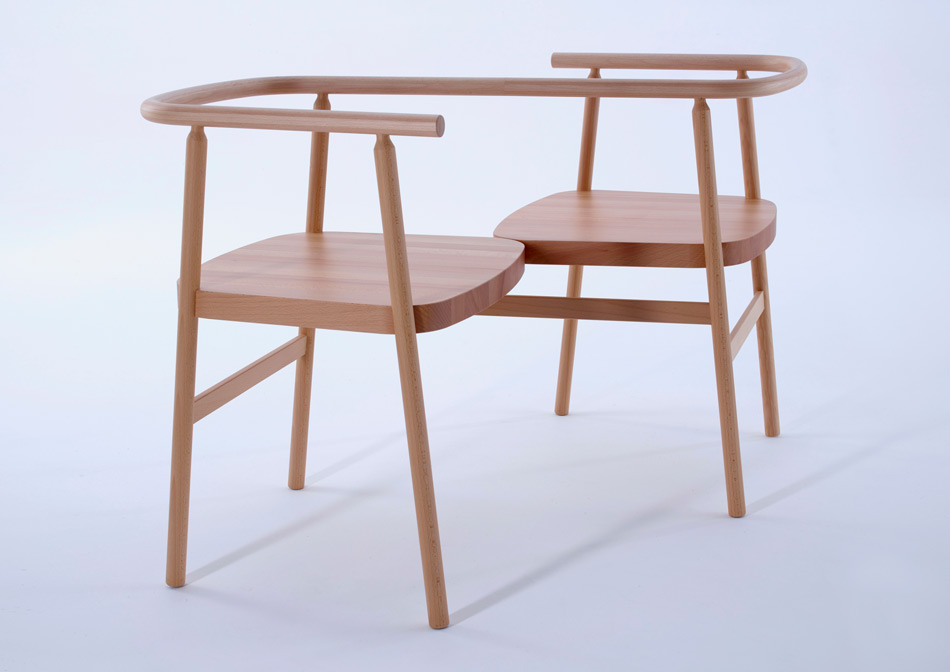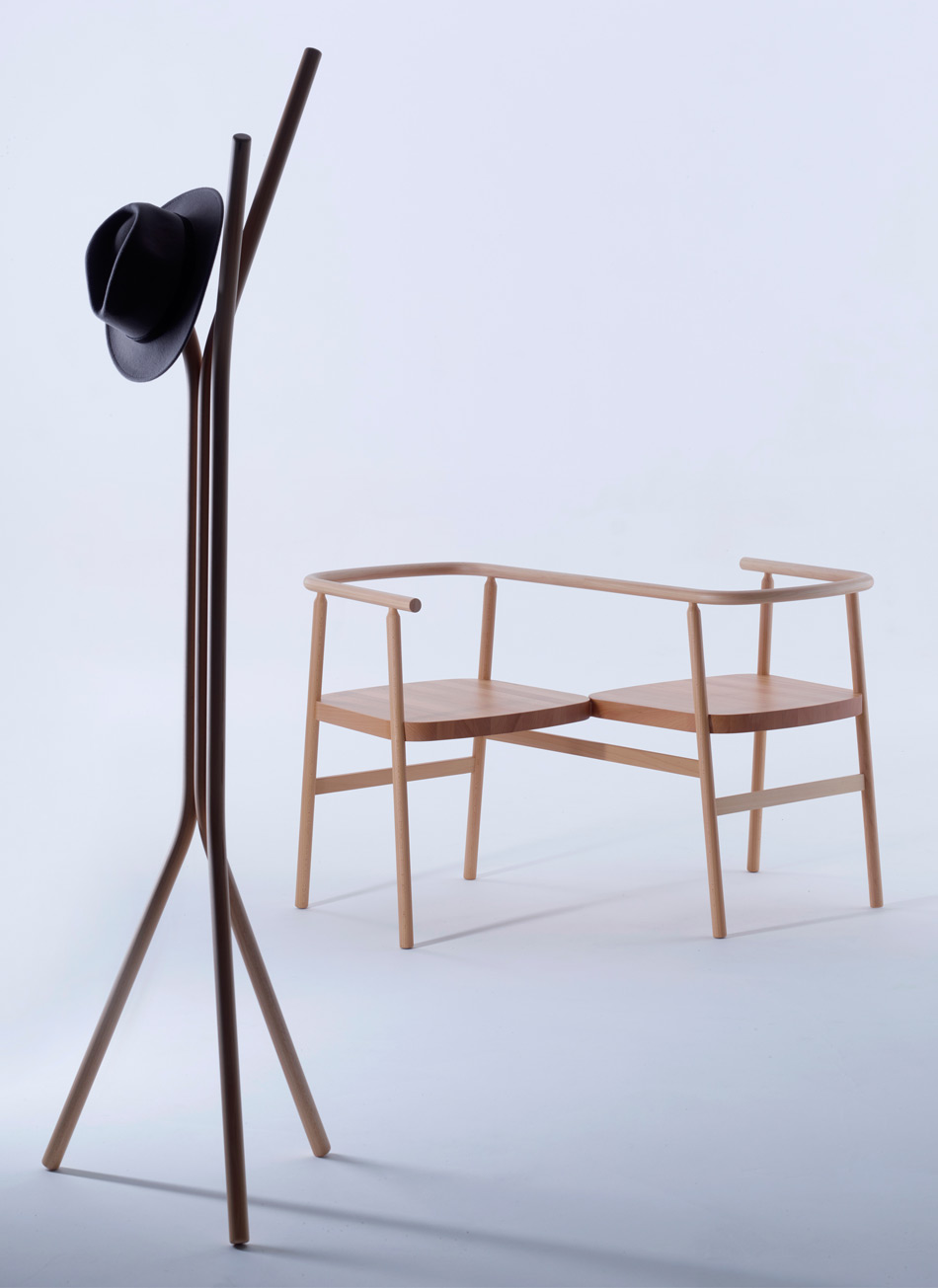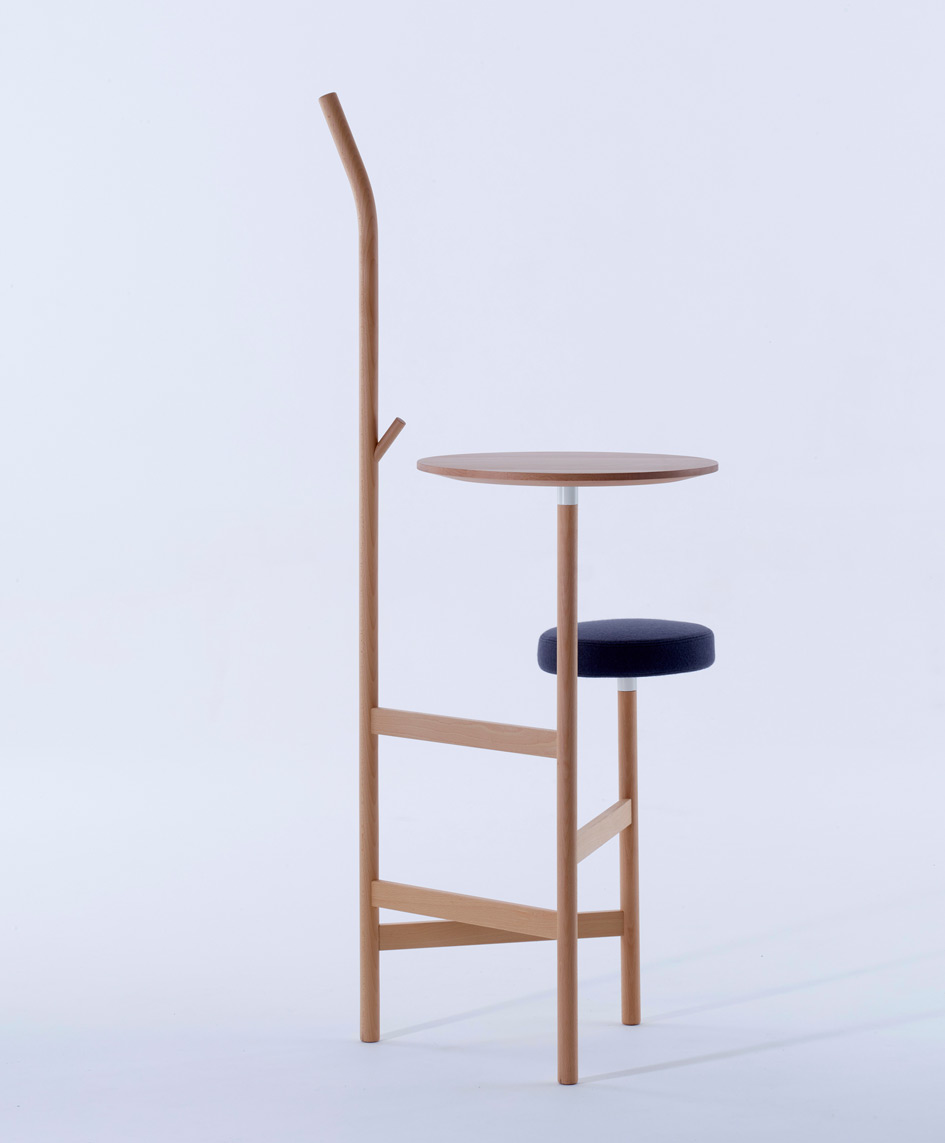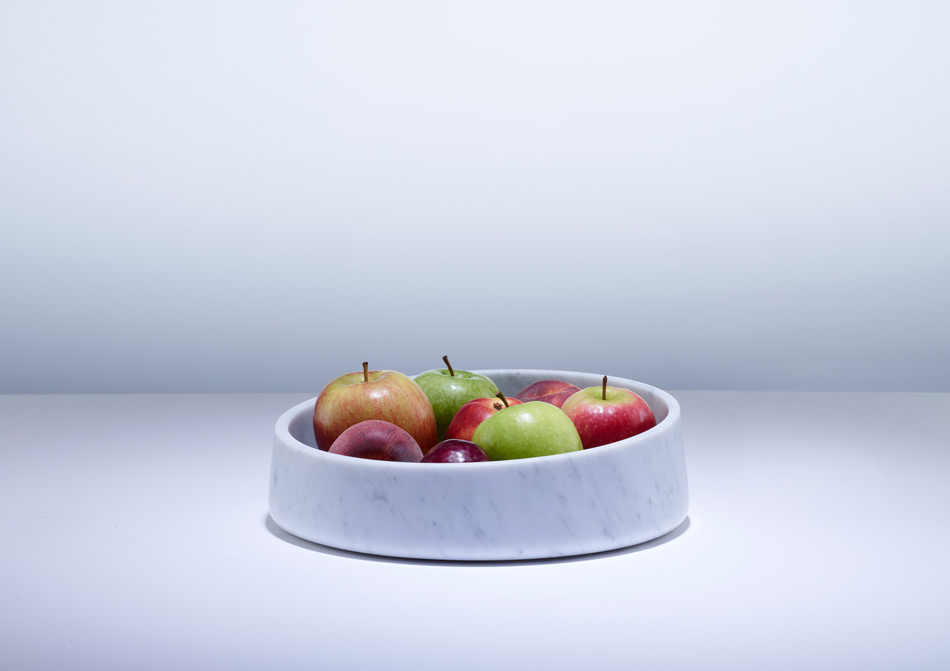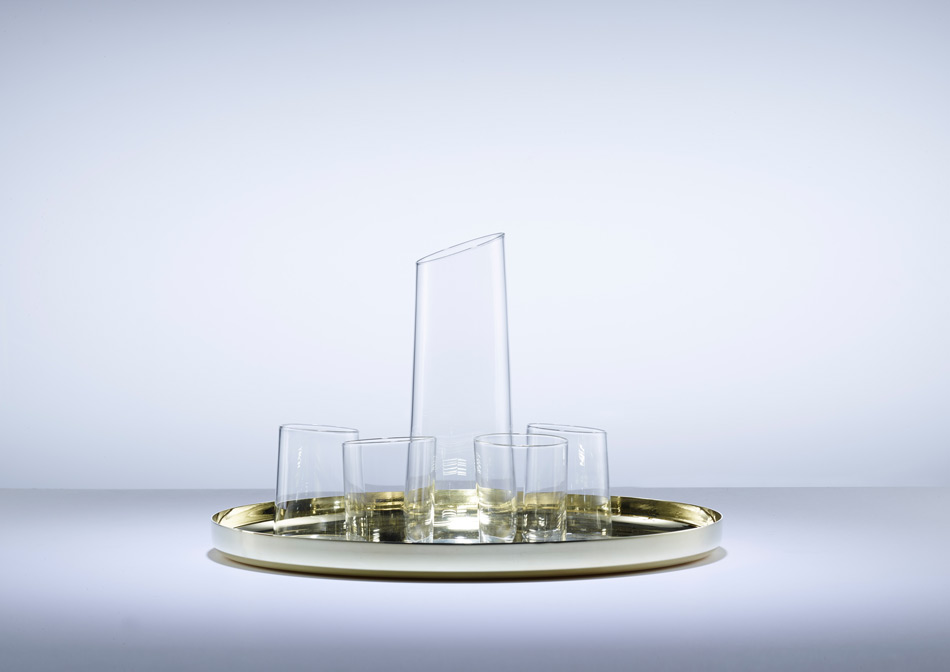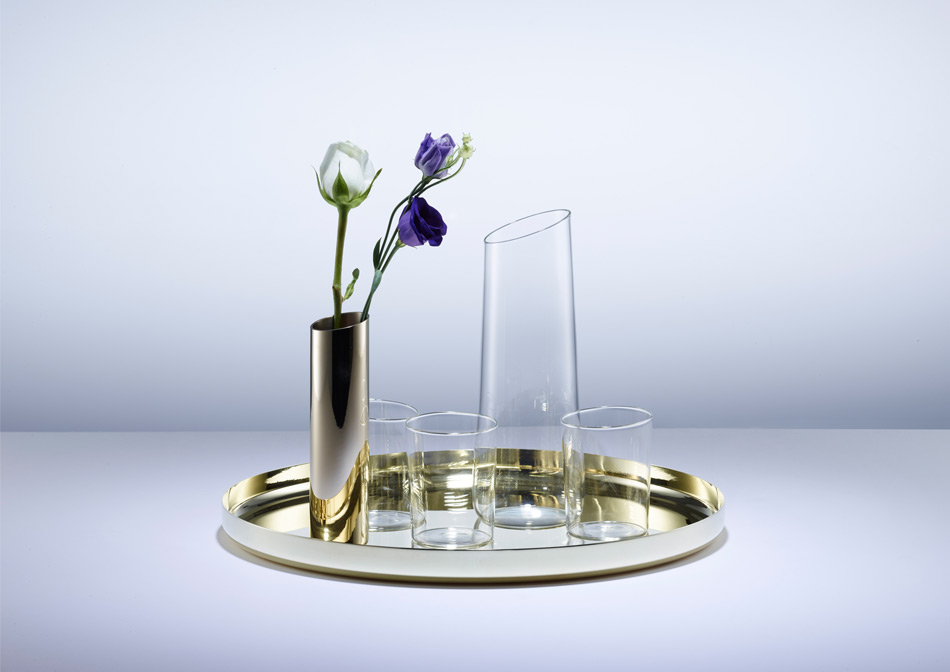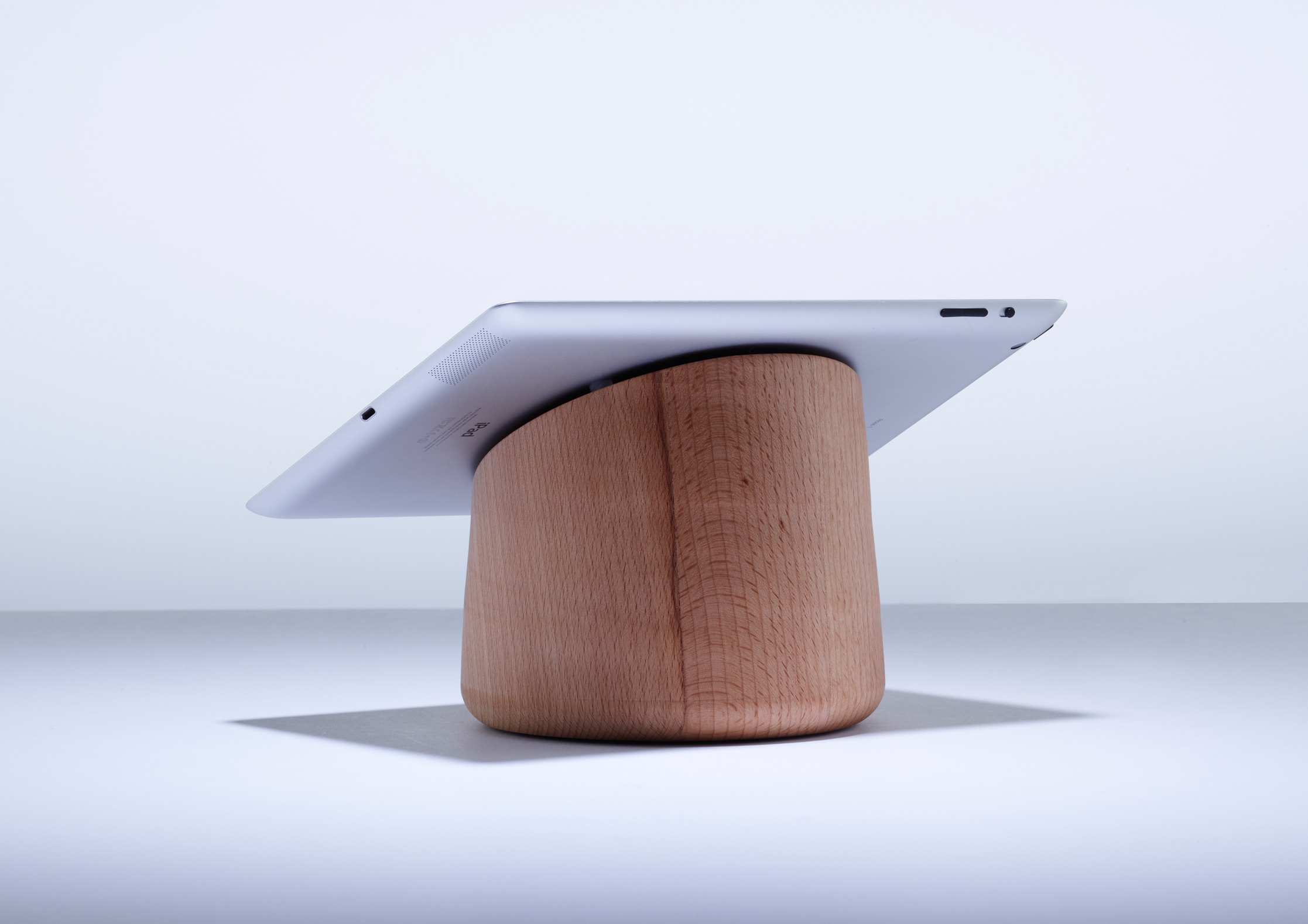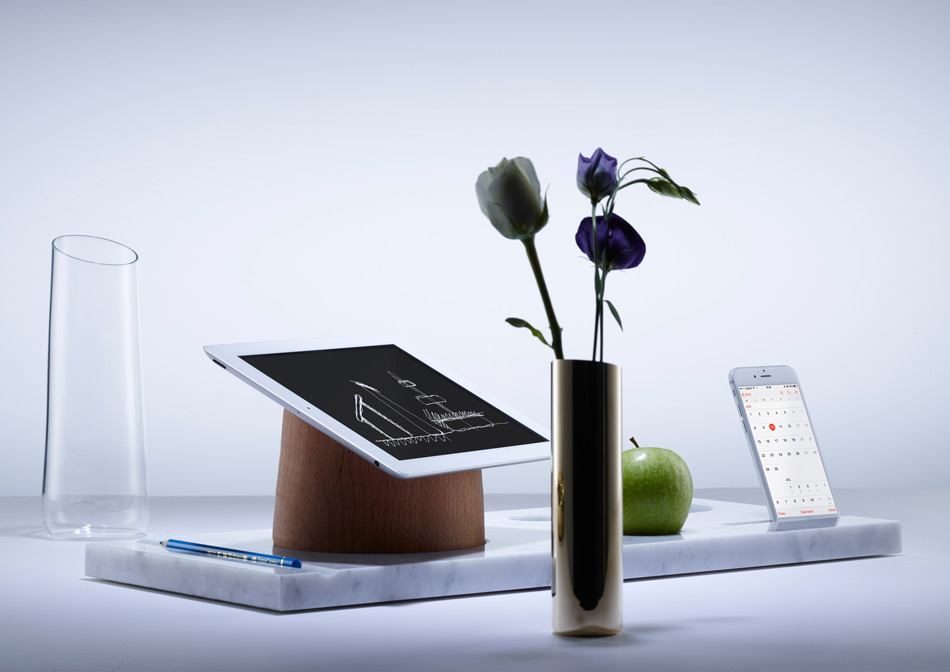 a diverse digital database that acts as a valuable guide in gaining insight and information about a product directly from the manufacturer, and serves as a rich reference point in developing a project or scheme.
designboom will always be there for you
milan, new york, beijing, tokyo

,
since 1999