jan 02, 2013
pentagram: pantone 2013 calendar
2013 pantone calendar by pentagram
the 2013 pantone calendar designed by pentagram's eddie opara and brankica harvey promotes a color for each month.
published by abrams, the pantone 2013 calendar re-contextualizes the familiar PMS chips into colorful 'digitized' images for each month. the 'pixels' of the images resemble the chips, with colors identified as specific PMS numbers.
pantone also forecasts an official 'color' for the coming year (emerald 17-5641 is the color of 2013) and the calendar similarly selects a hue for each month. the grid of the wall calendar looks like a series of pantone color chips, with the days of the month ranging through the shades of the featured color. in the engagement calendar these shades appear along the side, like a specifier.
details of the 2013 pantone wall calendar
pentagram have also designed a pocket version of the calendarimages of which can be found here.
nov 07, 2014
nov 07, 2014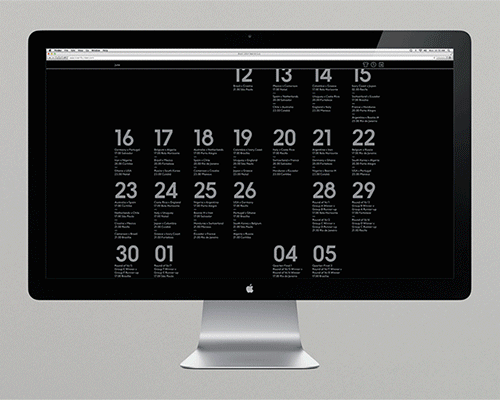 may 28, 2014
may 28, 2014
jan 01, 2014
jan 01, 2014
jun 11, 2017
jun 11, 2017
feb 27, 2017
feb 27, 2017
jan 25, 2017
jan 25, 2017
dec 21, 2015
dec 21, 2015
nov 13, 2015
nov 13, 2015
oct 21, 2015
oct 21, 2015