nov 13, 2015
pentagram brands snoop dogg's line of marijuana-based merchandise
pentagram brands snoop dogg's line of marijuana-based merchandise
all images courtesy of pentagram
hip-hop legend snoop dogg has teamed up with graphic design powerhouse pentagram to brand his new line of marijuana-based products, 'leafs by snoop'. pentagram's emily oberman and team have designed the brand identity and packaging around the idea of 'laid-back california cool', which includes both buds and edibles (coined 'dogg treats') such as chocolate bars, chews, drops and gummies.

six flavors of chocolate bars feature names like 'peaches n cream' and 'strawberries n cream with waffle bits'
launched for colorado consumers, where consumption is legal, the brand intends to avoid clichés, instead opting for a more sophisticated image that still symbolizes a good time. the identity features an iconic marijuana leaf playfully constructed of jewel-like facet — homage to snoops love of both cannibas and jewelry. additionally, the name 'leafs by snoop' can also be abbreviated to lbs — a play on weight and buying in bulk. the logo typography is set in sans serif hurme geometric no. 1.

images of green palms, sunny beaches and blue pools are graphically arranged in angled slices
packaging is clean and simple on the outside, and colorful 'california cool' within, with images of green palms, sunny beaches and blue pools graphically arranged in angled slices. opening the box also reveals a collectible sticker featuring a phrases like 'wake and bake' or 'puff puff pass' handwritten by snoop; the reverse features humorous instructions for using the weed. the surface of the outer box and wrappers of chocolate bars, gummies, chews and drops are covered with a custom cannabis paisley pattern, printed in a clear, tactile spot varnish: 'we chose paisley because it is one of snoop's favorite patterns, borrowed from bandannas,'  says oberman. 

stickers feature phrases hand written by snoop dogg
the packaging aesthetic carries over to the website, which also features the cannabis paisley pattern, bright color palette, and faceted california photography.

flower 1oz, 1/4oz, 1/8oz

packaging is clean and simple on the outside, and colorful 'california cool' within

the brand identity and packaging is centered around the theme of 'laid-back california cool'

the logo, printed on each box, features a marijuana leaf playfully constructed of jewel-like facet

the surface of the outer box gummies, chews and drops are covered with a custom cannabis paisley pattern

'dogg treats' include chews, drops and gummies 

ordinary packaging was tweaked to have an inventive and high-end aesthetic 

shatter is packaged in a triangular box that holds an opaque white plastic container with a child-proof cap

the caps feature the logo and label 'leafs by snoop'

a sticker humorously gives instructions for use 

the line of products displayed at the launch party in denver, colorado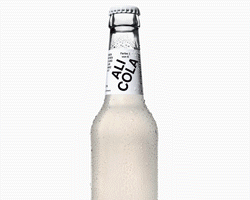 feb 13, 2017
feb 13, 2017
oct 17, 2016
oct 17, 2016
aug 25, 2016
aug 25, 2016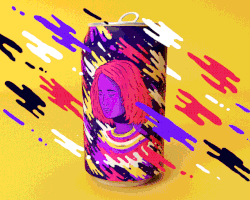 jul 28, 2016
jul 28, 2016
jul 24, 2016
jul 24, 2016
jul 07, 2016
jul 07, 2016
oct 15, 2017
oct 15, 2017
sep 10, 2017
sep 10, 2017
dec 21, 2015
dec 21, 2015