people's industrial design office — the design branch of beijing-based firm people's architecture office — has developed a solar-powered urban farm that sits atop two interconnected bicycles. named 'bike share farm', the hydroponic system has been designed to readily and quickly relocate, meaning that the scheme can be shared with a larger number of people.

all images by people's industrial design office
inspired by bike sharing schemes, the frame of the 'farm' allows different bicycles to slot into the device. consequently, at each stop a new cyclist can attach their bike to the structure, replacing the existing two-wheeler. the frame comprises an array of solar panels, which generate energy, and small plants that fit into a connected series of tubes. people's industrial design office designed and built the project during a 72 hour hackathon in seoul, a design event where creatives collaborated intensively on a range of different projects.

the solar-powered urban farm sits atop two interconnected bicycles
organized by art center nabi, the project addresses the theme 'prototyping of sharing eco city with technology' and invites professionals to generate ideas on urban and ecological issues. 'seoul is a massive vertical city with minimal garden space,' explains people's industrial design office. 'mobile farms can make shared urban farming possible in such a dense megacity.'

the hydroponic system has been designed to quickly relocate

the frame comprises an array of solar panels that generate energy

the project has been inspired by bike sharing schemes

small plants fit into a connected series of tubes

the project was built during a 72 hour hackathon in seoul

a variety of different plants can be grown

the frame of the 'farm' allows different bicycles to slot into the device
project info:
client: art center nabi
location: seoul, korea
completed: november, 2016
principals: he zhe, james shen, zang feng
project team: cui gangjian, xu xi, xiang weixing, xie jun, lin mingkai
photography: people's industrial design office
Save
Save
Save
Save
Save
Save
Save
Save
Save
oct 20, 2017
oct 20, 2017
oct 20, 2017
oct 20, 2017
oct 12, 2017
oct 12, 2017
oct 05, 2017
oct 05, 2017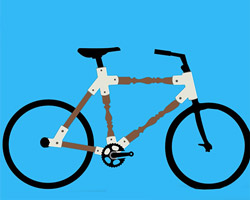 sep 22, 2017
sep 22, 2017
sep 20, 2017
sep 20, 2017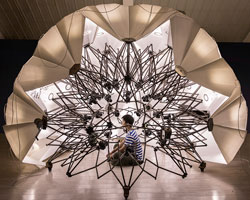 may 23, 2017
may 23, 2017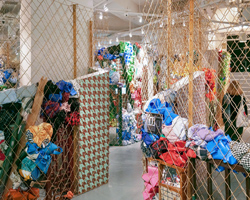 jan 23, 2017
jan 23, 2017
jan 05, 2017
jan 05, 2017
oct 15, 2017
oct 15, 2017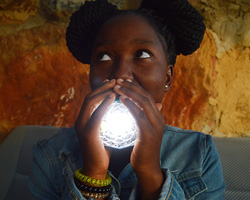 sep 01, 2017
sep 01, 2017
aug 26, 2017
aug 26, 2017
sep 08, 2017
sep 08, 2017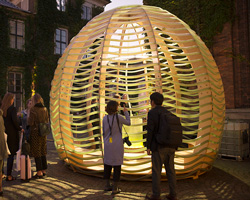 sep 05, 2017
sep 05, 2017
aug 15, 2017
aug 15, 2017