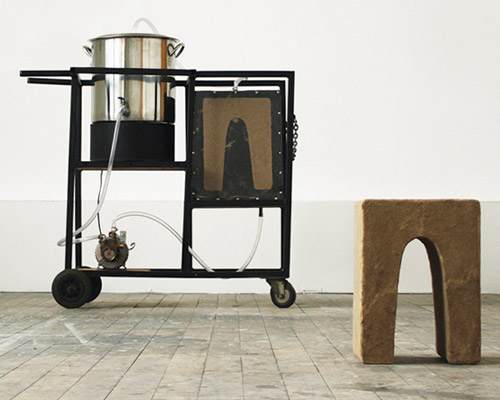 jan 23, 2014
peter trimble mixes urine and sand to create bio-furniture
peter trimble mixes urine and sand together to create bio-furniture
all images courtesy peter trimble

in a project investigating the possibilities of 'microbial manufacturing', peter trimble, a graduate of the university of edinburgh has explored innovative and sustainable material compositions by replacing energy intensive methods of production with low-footprint biological processes. 'dupe', trimble's thesis project, is a microbial-induced casting procedure, which presents bacterium bacillus pasterurii ( a bacterium with the ability to precipitate calcite and solidify sand given a calcium source, and urea, the main nitrogen-containing substance in the urine ) as a method of cementing natural granular materials for the creation of useful objects such as furniture.
unlike concrete – which is responsible for 5 % of the world's manmade CO2 emissions – the bio-material produces zero greenhouse gas during its production, and is comparable to concrete's structural characteristics. the low-cost casting technique illustrates the potential to use the process in larger scale for industrial manufacturing and other architectural applications.
video courtesy peter trimble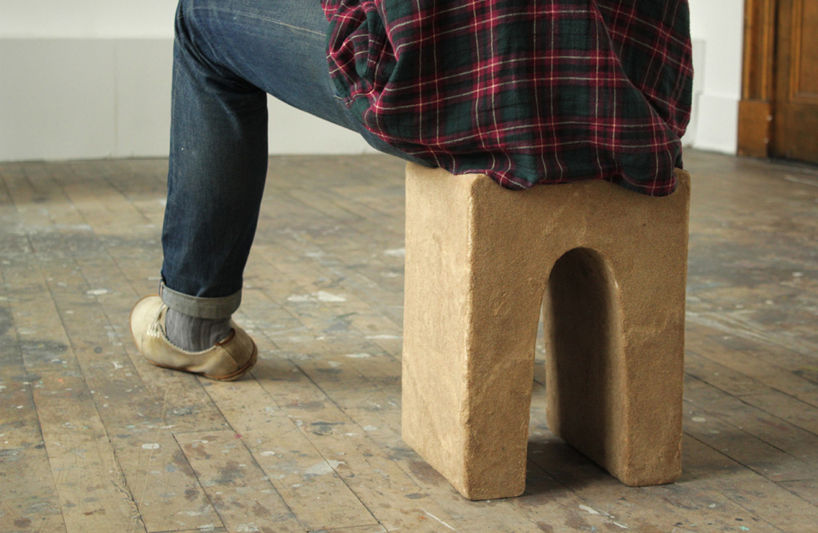 'in a world increasingly concerned with questions of energy production and raw material shortages, this project explores innovative and sustainable means of material production,' says trimble.
'currently materials use "heat beat and treat" methods of production, carving things down from the top with 96 % waste and only 4 % product. the 96 % can be accounted for through the mining of raw materials, the burning of fossil fuels in manufacture and transportation at each stage of the products life.'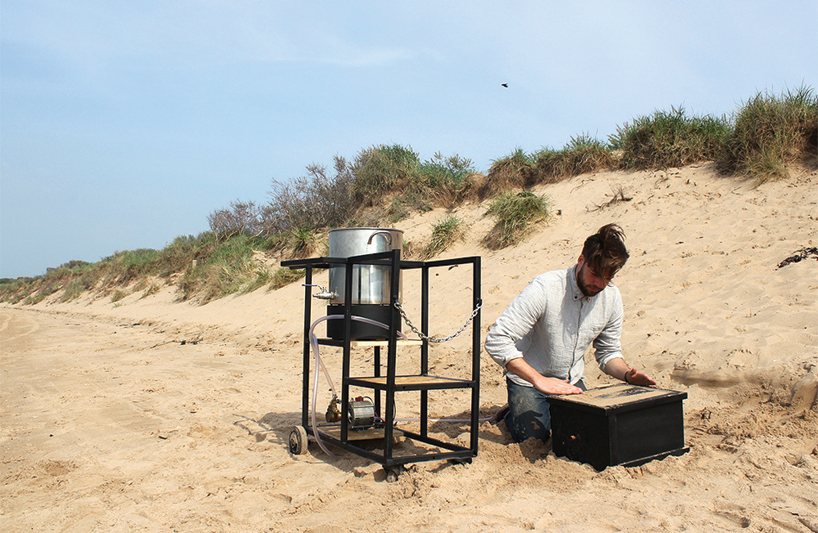 unlike concrete, the bio-material produces zero greenhouse gas during the casting production
early production prototypes of mineral composites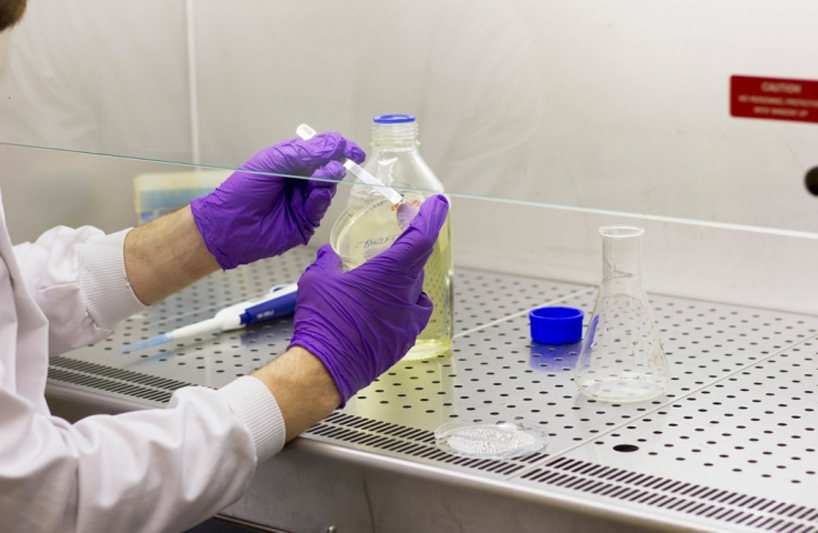 chemical experimentation in the lab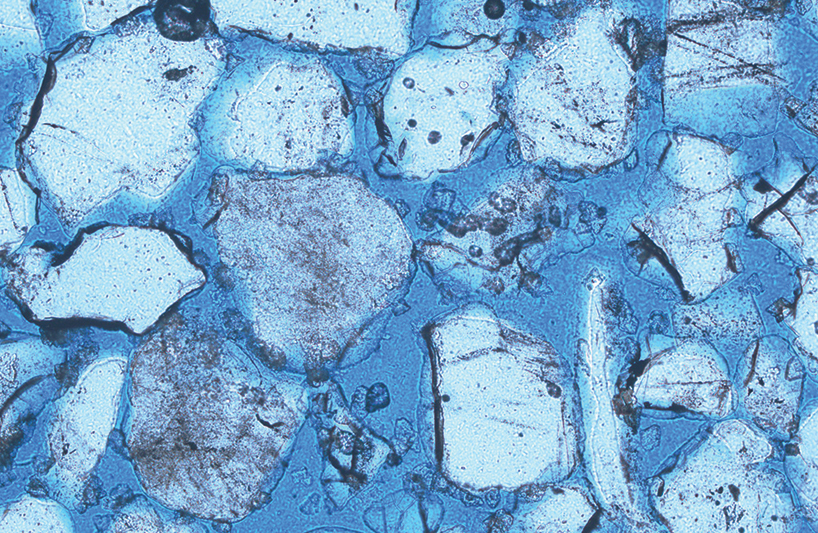 microscopic analysis of the material