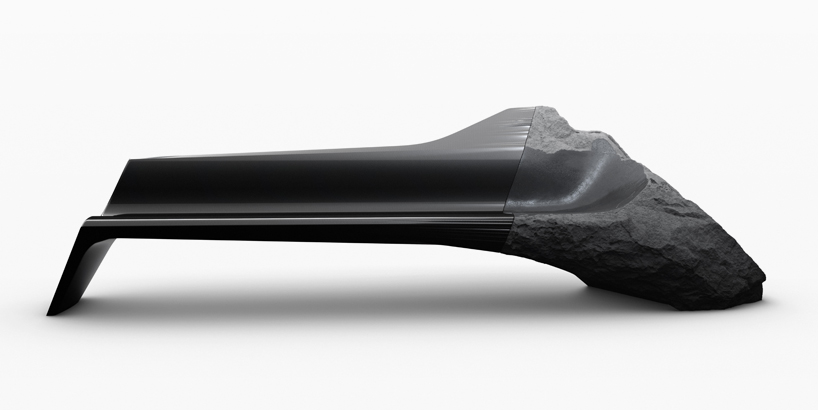 mar 28, 2014
peugeot design lab crafts ONYX sofa with volcanic lava and carbon fiber
peugeot design lab handcrafts ONYX sofa with volcanic lava and carbon fiber
all images © peugeot design lab
in 2012, peugeot unveiled its 600 horsepower ONYX supercar with innovative bodywork made of carbon fiber and copper, and a cabin entirely made out of felt and newspaper wood. presented for the first time at the 2014 milan design week, the ONYX sofa, a three-meter long seat made of carbon fiber and volvic volcanic lava stone, demonstrates a 'made to measure' furniture concept developed by peugeot design lab in collaboration with designer pierre gimbergues.
material for the hybrid furniture piece was sourced from 'the auvergne', a landmark that dates back to almost eleven thousand years ago, when the volcanoes were still active with eruptions and lava flow. spending thousands of years filtering water at the site; it is this specific volvic stone – resistant to freezing and chemical products – that has been chosen for the ONYX sofa, a symbol of robustness of the french car brand's history.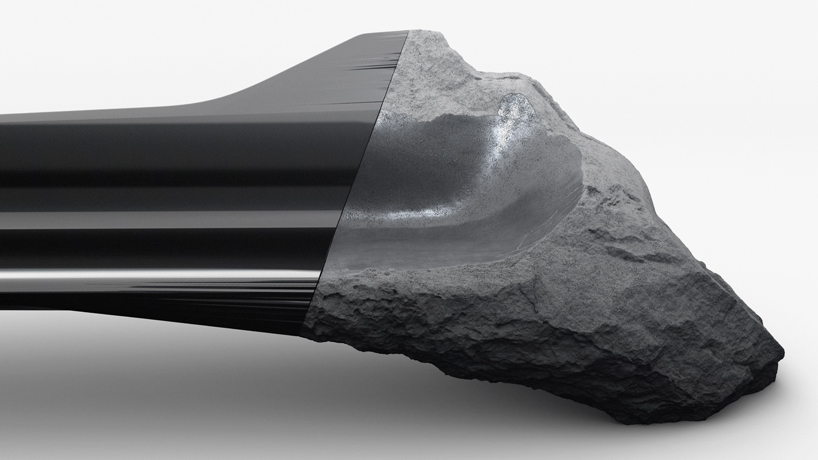 taking a total of 70 day to produce, the sofa features a hybrid mix of lacquered black carbon fiber; the vernacular and technological design exercise results in a four hundred kilogram monolith. the final production is sealed by an oblique cut, a highly pronounced slash that references the copper and carbon fiber bodywork of the ONYX supercar.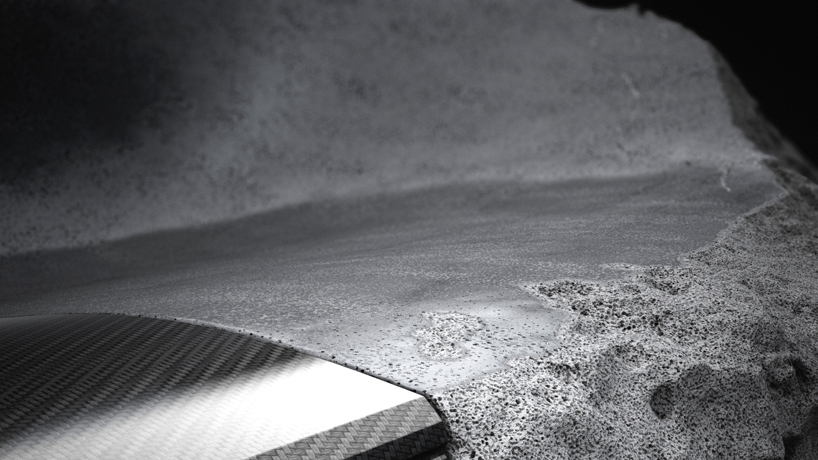 the carbon fiber precisely adjusts to the volcanic stone with its texture & fault line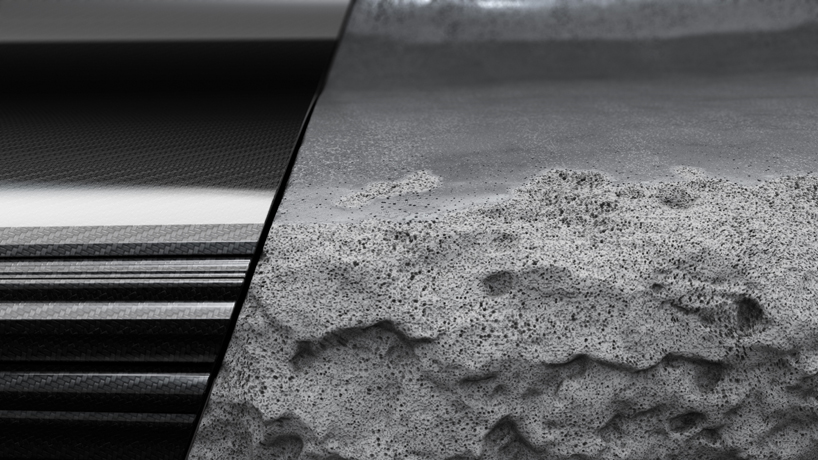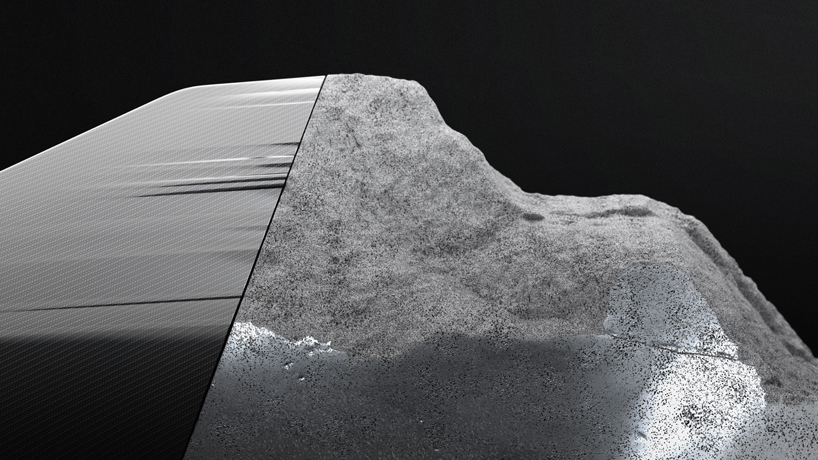 the ONYX is a distillation of the natural processes from earth, intersecting technology
sep 07, 2014
sep 07, 2014
aug 20, 2014
aug 20, 2014
jul 25, 2014
jul 25, 2014
feb 27, 2017
feb 27, 2017
sep 13, 2016
sep 13, 2016
may 30, 2016
may 30, 2016