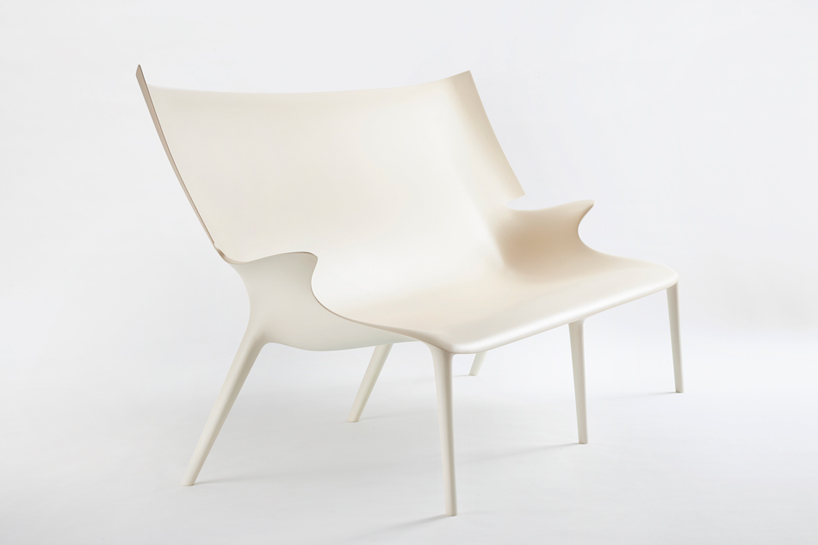 apr 10, 2013
philippe starck: aunts and uncles collection for kartell
philippe starck: aunts and uncles collection for kartell
this year at salone del mobile 2013 kartell presents 'la galleria', an installation which has been structured to emulate that of the famous galleria vittorio emanuele in milan, known for its luxury retail stores. within each portico of this architectural space, pieces of the italian furniture company's 2013 collection are being displayed offering the viewer a 'window shopping'.
philippe starck's kartell collaboration continues with a true family of indoor and outdoor furniture pieces 'aunts and uncles' comprised of five designs: the 'uncle jack' sofa, 'uncle jim' armchair, 'uncle jo' chair, 'aunt jamy' dining table' and 'aunt maggy' console is being shown. the stimulus which informed their shapes is derived from starck's memory of his aunts and uncles sitting in their armchairs and sofas either smoking their pipes, knitting or gathered around telling stories to the family–his resulting work seen as a minimalist technological interpretation of these. the entire collection of seating and tables are produced in transparent polycarbonate using injection molding technology–one of the key points to mention is the ability of having producing the 'uncle jack' sofa using this method because of its size of almost 2 metres long, something which has not previously been possible.
designboom spoke with the french designer on his work with kartell and some of the technical feats which have been reachedin realizing 'aunts and uncles':
designboom interviews philippe starck on his 'aunts + uncles' collection for kartellvideo © designboom
the 'uncle jack' sofa is the biggest injection molded piece of furniture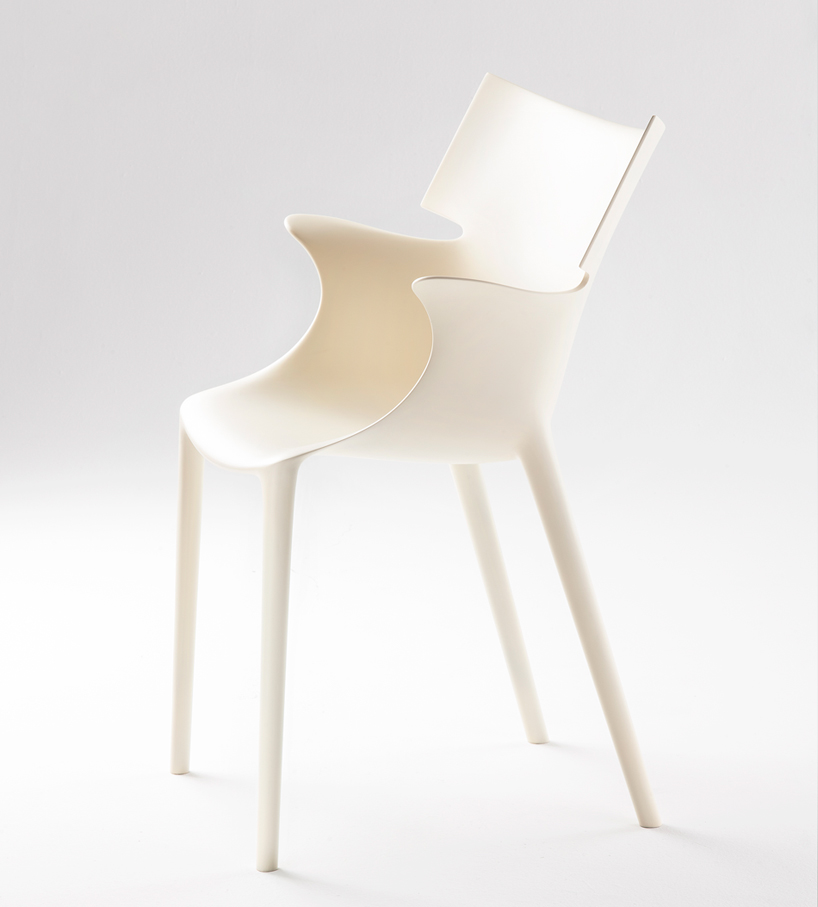 'uncle jo' chair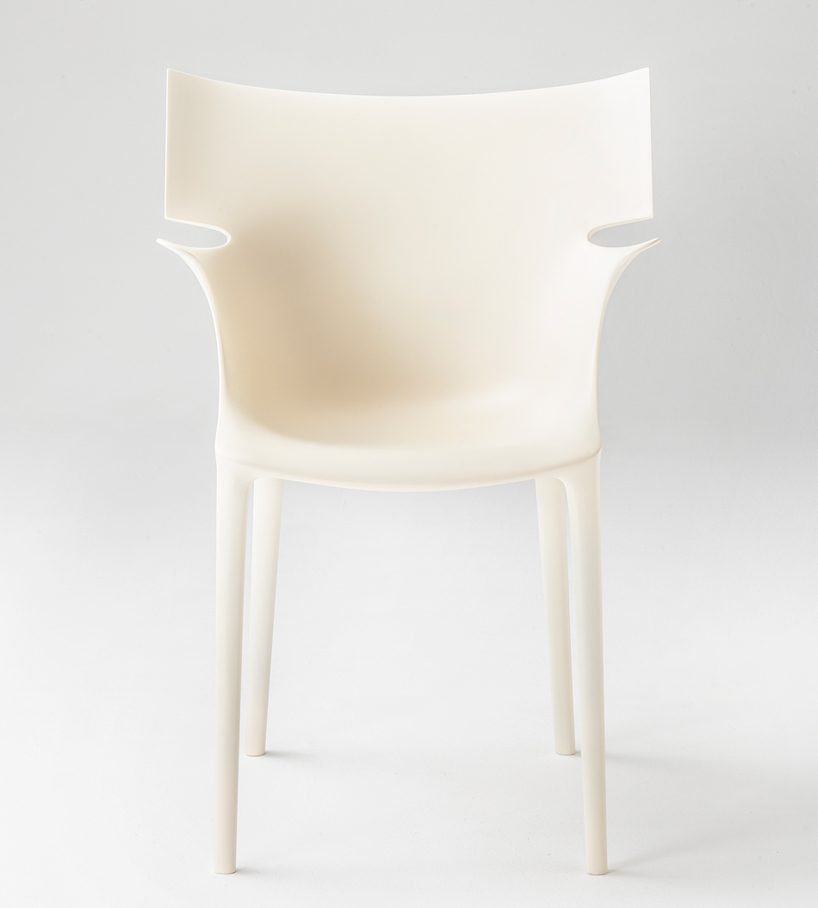 front view of 'uncle jo'
'uncle jim' arm chair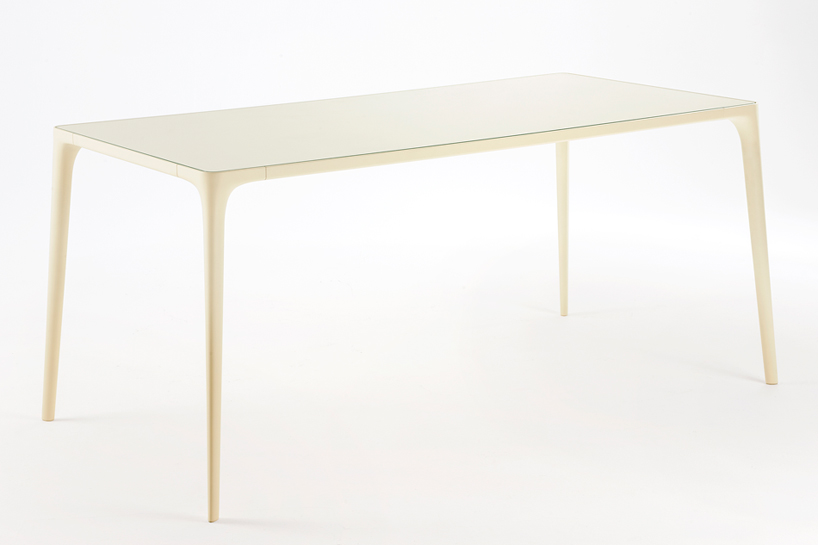 'aunt jamy' dining table
'aunt maggy' console table
'arak chair' by philippe starck for kartell
in addition, starck has designed the 'arak chair', a seating object made of single mould nylon which has been conceived to look like an arachnid.
designboom interviews philippe starck on his 'aunts + uncles' collection for kartellvideo © designboom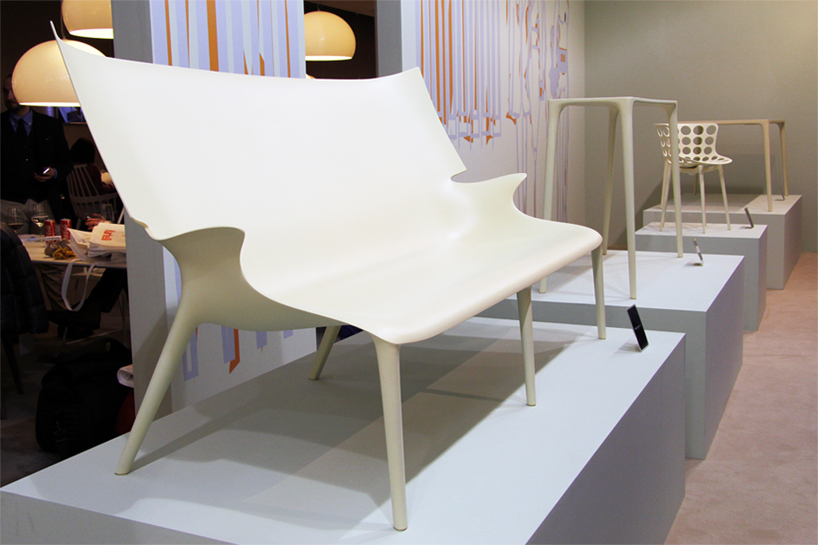 installation view of 'aunts and uncles' within kartell's 'la galleria' at salone del mobile 2013image © designboom
the 'uncle jim' and 'uncle job' chairs on display at salone del mobile 2013image © designboom
'arak chair'image © designboom
philippe starckportrait © designboom
apr 12, 2017
apr 12, 2017
jul 05, 2016
jul 05, 2016
apr 28, 2016
apr 28, 2016
dec 01, 2013
dec 01, 2013
aug 02, 2013
aug 02, 2013
jul 11, 2013
jul 11, 2013
jul 24, 2017
jul 24, 2017
apr 10, 2017
apr 10, 2017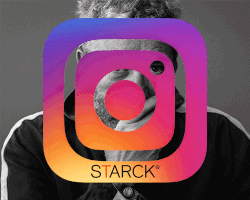 mar 29, 2017
mar 29, 2017