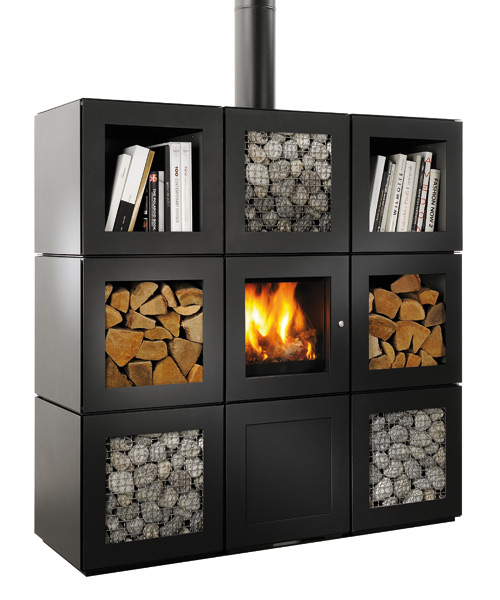 mar 13, 2016
philippe starck's speetbox wood stove system conceived as stackable cube modules
philippe starck's speetbox wood stove system conceived as stackable cube modules
typically, a wood stove or fireplace brings to mind a predetermined box-like form with little flexibility. philippe starck introduces possibilities of customization to warming furniture with 'speetbox' — a patented high-performance and eco-friendly design that also is structured on modules. developed for SPEETA, starck's 'speetbox' is characterized by cuboid units — small and large — that can be arranged in an endless number of formations. there is a fire module and electronic module, a cube pebble, a cube for books, a cube to sit; available in finishes of white, black or silver.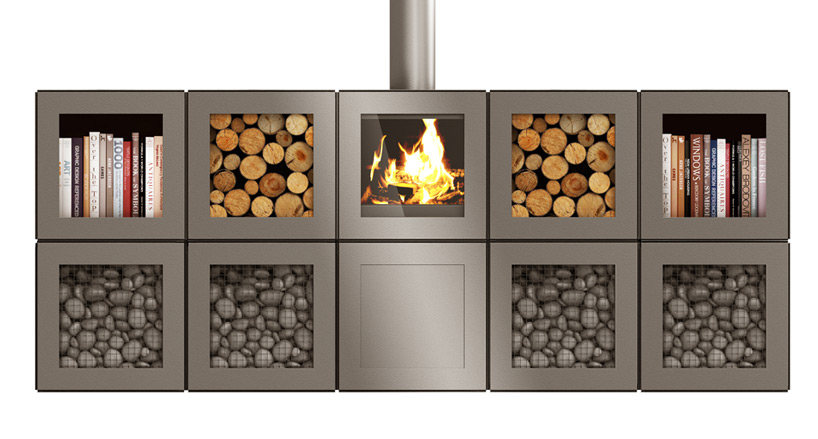 'SPEETBOX by STARCK' introduces the possibilities of customization to warming furniture
'SPEETBOX by STARCK' is built around an airtight wood stove that is fitted with a steel hearth that offers a rated power of 5.5 kW. it provides 79% energy efficiency, compared to 70% for conventional wood burning stoves and only 10% for traditional fireplaces. developed to work with or without electricity, while the SPEETbooster electronic start assist system optimizes combustion and heat delivery. the dimensions of the hearth accommodate 30 cm long logs, with almost all residues produced by this combustion, thus improving energy efficiency and promoting clean combustion. thus, the 'SPEETBOX' stove produces 30 mg / Nm3 of dust at 13% 02, i.e. almost three times less dust than a conventional stove, and up to 150 times less than a fireplace.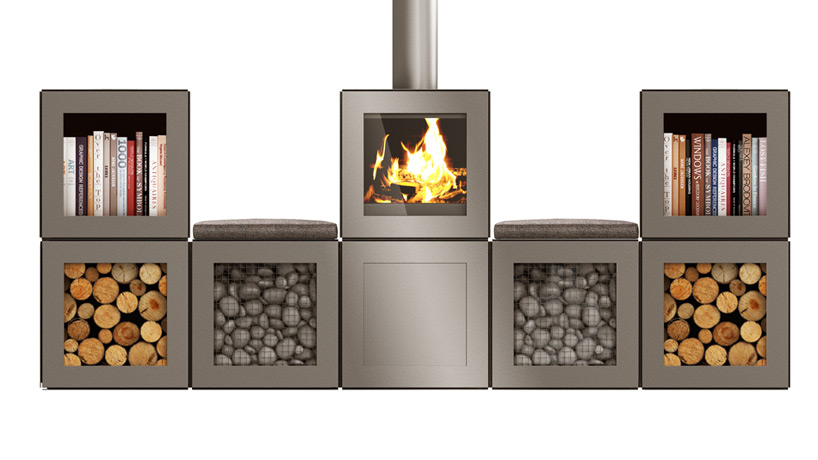 the modules include: fire and electronic module, a cube for rocks, a cube for books, and a cube to sit
maintenance is made easy thanks to accessories that accompany the wood-burning stove. a shovel, tongs and brush with a minimalist and elegant design have been specifically designed for the SPEETBOX collection, all of which can find a place to be stored within a discrete area hidden within the thickness of a door module. a glazed ashtray in the hearth is used to check the ash level, even when the stove is working. the room temperature, hot air distribution, power and speed of combustion, control of lighting and electrical outlets, as well as an analysis of the unit's fuel emissions are trackable, programmable and controllable at a distance via the 'SPEETBOX by STARCK' app that is available on android.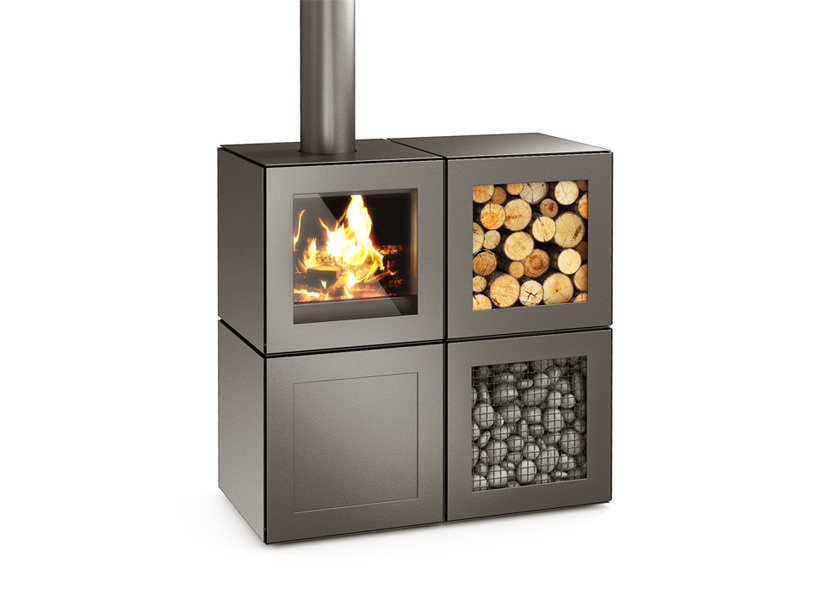 a traditional arrangement of modules
'with 'SPEETBOX BY STARCK', we wanted to design something more than a simple woodburning stove. it is a genuine piece of high performance heating furniture, embedded with all the latest technology to satisfy eco-responsible requirements.' – guillaume boutte, SPEETA chairman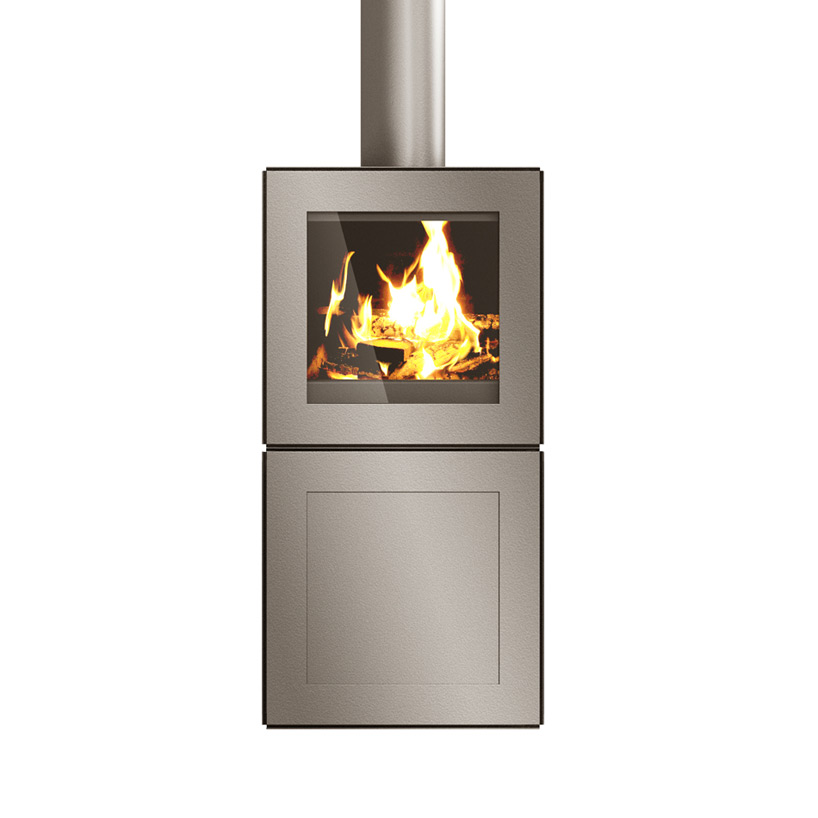 'SPEETBOX by STARCK' fire module
what is unique about the 'SPEETBOX BY STARCK' is that it is the first customizable, environmentally-friendly heating furniture, patented for high performance. apart from the main hearth, the collection consists of two types of optional cubic modules (50×50 cm) which can be arranged in conjunction with the wood burning stove, providing additional features, including: a box filled with stones that accumulate heat during the heating phase and gradually diffuse it for more than 24 hours after the stove has been stopped, in contrast with only a few hours for a fireplace or conventional wood burning stove.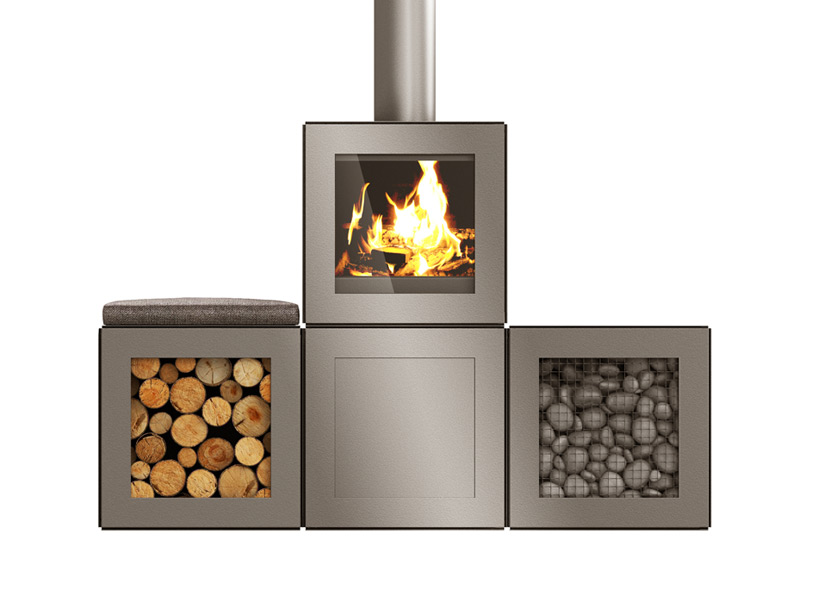 the modules come in finishes of black, silver or white
a storage box has been optimized to specifically store and dry wood, which can also function as a stool when fitted with a cushion, or as a shelf when composed with several other modules in which you can easily store books and other objects. LED lighting and recessed sockets complete the modules, and can be implemented to suit individual needs. the 'SPEETBOX by STARCK' modules are available in anthracite, black and light grey. thus, customization is at the heart of 'SPEETBOX by STARCK'. with an endless number of possible combinations, the design is a unique, scalable and highly adaptive heating solution.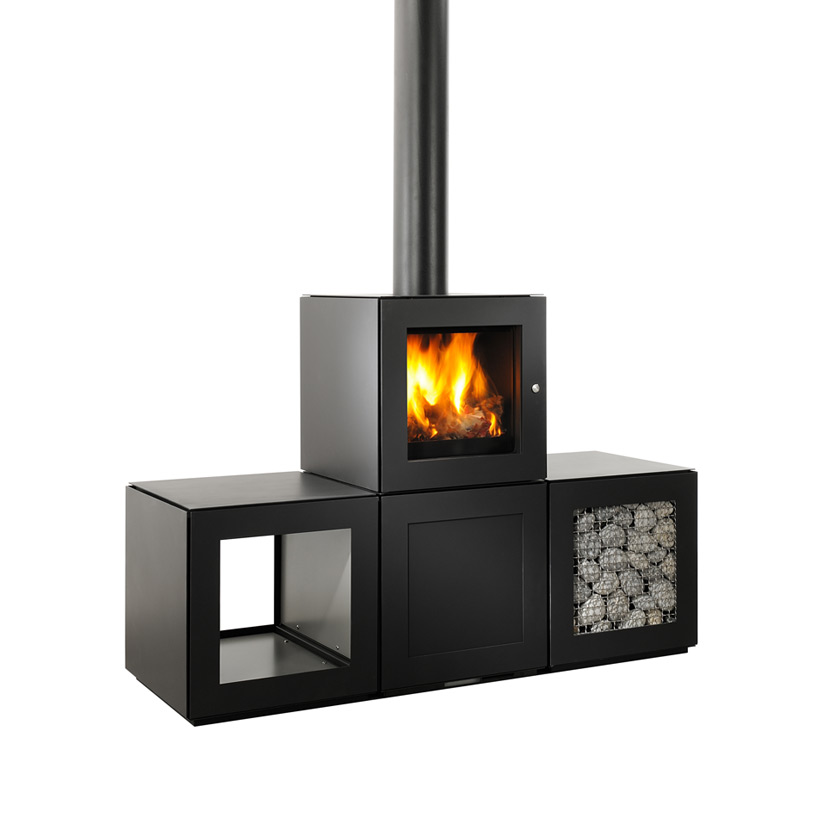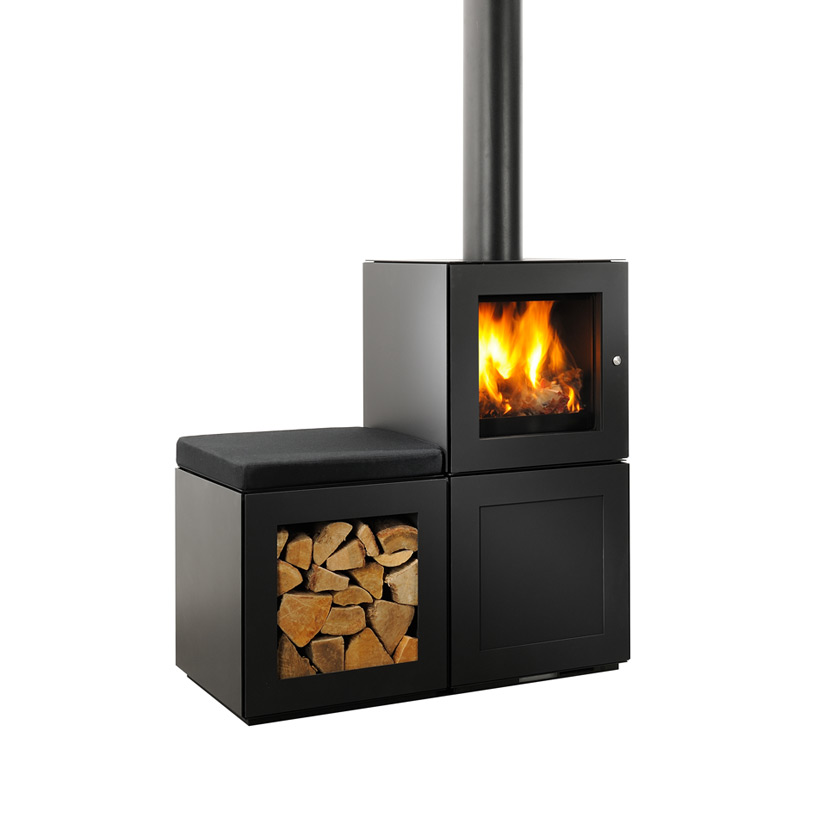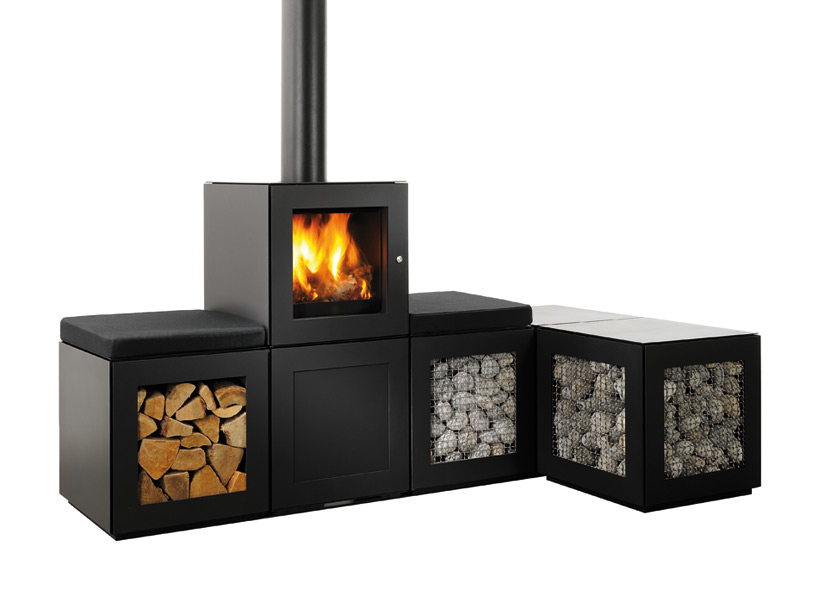 the module arrangements are endless with 'SPEETBOX by STARCK'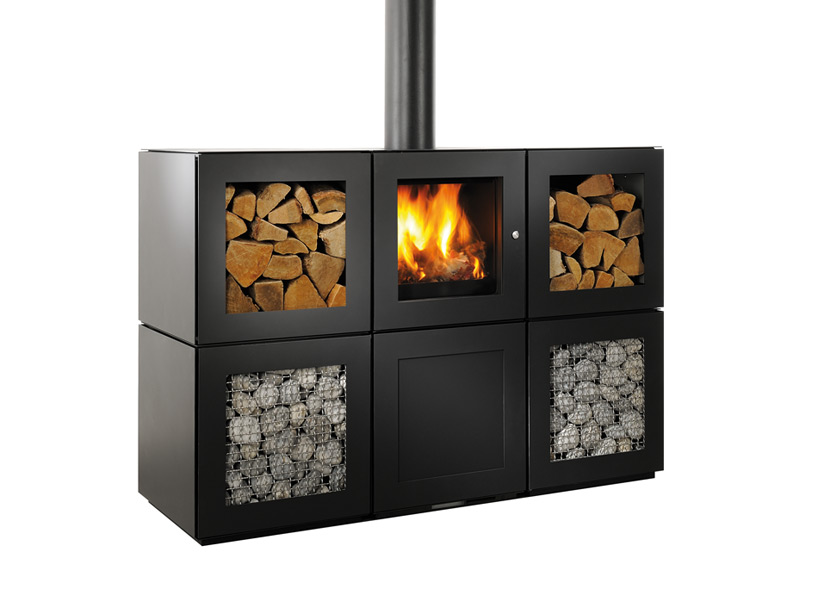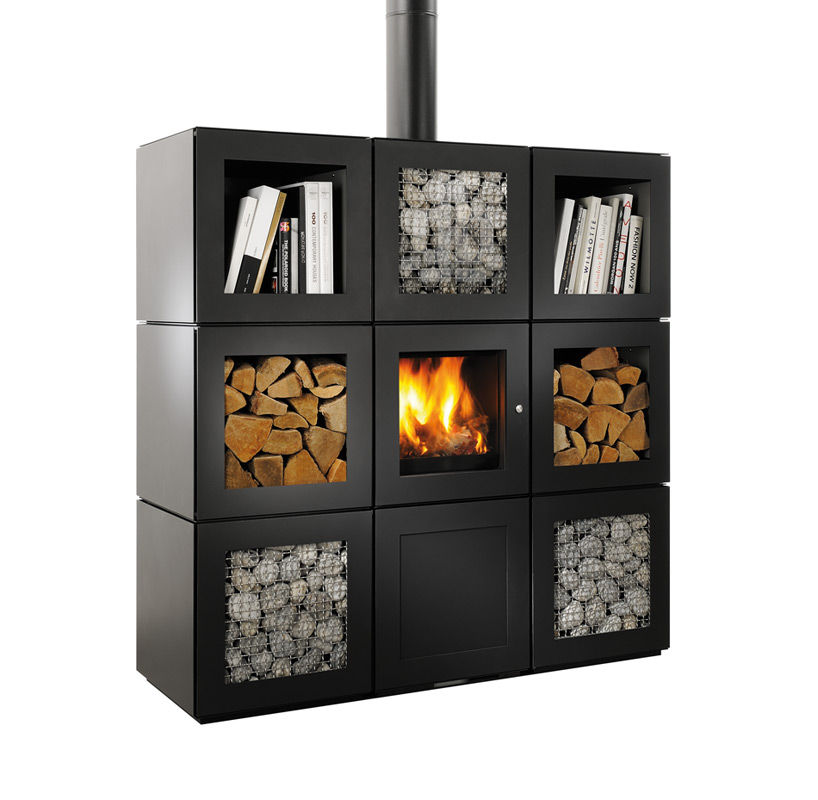 the accompnaying modules can be used for storing logs, rocks as well as books
mar 04, 2020
mar 04, 2020
feb 26, 2020
feb 26, 2020
may 15, 2019
may 15, 2019
apr 16, 2019
apr 16, 2019
apr 11, 2019
apr 11, 2019
jun 11, 2018
jun 11, 2018
a diverse digital database that acts as a valuable guide in gaining insight and information about a product directly from the manufacturer, and serves as a rich reference point in developing a project or scheme.