nov 02, 2011
philips eco friendly microbial home
the 'microbial home' concept by philips design
the 'microbial home' by philips design is a concept home design that adopts a systemic approach to domestic activity, connecting machines into a cyclical system of input and output that minimizes waste. as the designers explain, 'we view the home as a biological machine to filter, process, and recycle what we conventionally think of as waste.' from domestic beekeeping ('urban beehive') to gardens that decompose plastic waste (the 'paternoster'), view more information about each of the component prototype devices below.
the 'microbial home' was on exhibition at the piet hein eek gallery during dutch design week 2011 in eindhoven, the netherlands.
the 'methane bio-digester' kitchen island generates energy for use in cooking and heating
the 'bio-digester' is a kitchen island that includes a chopping surface with waste grinder and gas cooking range. in the device, 'bio-gas' is produced by developing gas-generating bacteria cultures that live off of organic waste. the bacterias' gas is collected and burnt, for use in the built-in cooking range and lights or sent through to heat water pipes and be used in other components of the 'microbial home'.
view of cutting surface
detail on cooking range image © designboom
'larder' evaporative cooler dining room table
'larder' is a dining room table that doubles as a food storage system and evaporative cooler– similar to a kind of natural refrigerator. the center of the table is composed of inset terra cotta boxes, whose outer surface is warmed by the hot water pipes from the methane 'bio-digester'. the compartments vary in wall thickness and volume, providing spaces of diverse temperatures for storing different kinds of produce.
detail on terra cotta cooling compartments image © designboom
the 'paternoster' mushroom garden decomposes plastic waste
the 'paternoster' is a 'plastic waste up-cycler' that uses mycelium fungus to break down plastic packages and bags. enzymes within the fungus can decompose the plastic, utilizing the material for food and thus producing edible mushrooms (as long as the inks on the plastic do not contain toxic materials). mushroom cultures are grown in glass and inserted into a holster wheel within the device. each week, plastic grounds are mixed with the mycelium. the front surface of 'paternoster' can be opened to reveal all of the machine's inner workings for educational purposes.
detail on inner gear image © designboom
'urban beehive'
the 'urban beehive' is designed to facilitate domestic beekeeping. installed into an exterior wall, one side of the device offers an integrated flowerpot below an entry tunnel for the bees. as the creatures fly into the main hive, they find a preexisting honeycomb structure on which they can build their wax cells. the glass shell permits the entry of orange light, which bees use for sight, while rendering visible the interior structure and work of the bees.
the exterior side of the device image © designboom
detail on hive image © designboom
'bio-light' image © designboom
'bio-lights' use either bioluminescent bacteria, fed with methane and composted material from the 'methane bio-digester', or fluorescent proteins to generate light for home. the lamp structure is a wall of glass cells suspended in a hung or freestanding steel frame, filled with biological cells. the low-intensity light generated requires no electricity and might be adapted to urban, highway, and navigational use in addition to domestic.
the 'filtering squatting toilet'
the 'filtering squatting toilet' requires no external energy, saving water by using a special flush mechanism. the device filters excrement to the 'methane bio-digester' for use as energy.
research suggests that squatting toilets provide health benefits such as decreased risk of colorectal cancers, in comparison to sitting toilets, and in the philips design, a built-in handrail improves comfort and balance.
diagram of the integrated 'microbial home' system diagram © philips; photograph © designboom
jan 04, 2012
jan 04, 2012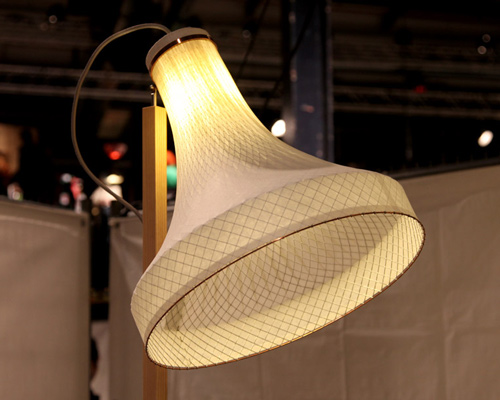 jan 02, 2012
jan 02, 2012
dec 28, 2011
dec 28, 2011
dec 21, 2011
dec 21, 2011
nov 28, 2011
nov 28, 2011
nov 15, 2011
nov 15, 2011
nov 10, 2017
nov 10, 2017
jan 24, 2016
jan 24, 2016
jul 28, 2010
jul 28, 2010
a diverse digital database that acts as a valuable guide in gaining insight and information about a product directly from the manufacturer, and serves as a rich reference point in developing a project or scheme.