maison et objet : founded by russell pinch and oona bannon, london-based design studio PINCH showcases their latest additions in paris. 
the 'rodan coffee table' is a new entry to the collection and has been motivated by the restraint and detailing of the iconic shaker box. following the brand's signature style, 'rodan' celebrates simplicity while delivering on the detail. the solid wood, cone-shaped base provides stability to the top, whose lip is then secured with the classic shaker swallowtail lapper detail. the idea behind this lapper is to allow wood to expand and contract. the 'rodan coffee table' is available in three finishes: black american walnut, white oiled oak and black stained ash.


'rodan table' dimensions: 875 mm diameter x 340 mm height
PINCH is presenting new pieces at maison et objet alongside an installation featuring some of our signature work, including the 'imo' folding stools, 'nim' tables and 'pendel' upholstery covered in fabric by NYC's martyn thompson studio.
the 'imo' folding stool in white oiled oak version
'nim' is a sculptural table, here shown in copper version
the cold cast metal table 'nim' is using a metal flex coat jesmonite, which has very fine powdered copper suspended within the man-made, water-based building composite. using a combination of cold patination, gentle blow torch work, and hand painting (employing both matt and pearlescent specialist paints) a dramatic colour graduation is created on the sides of the piece.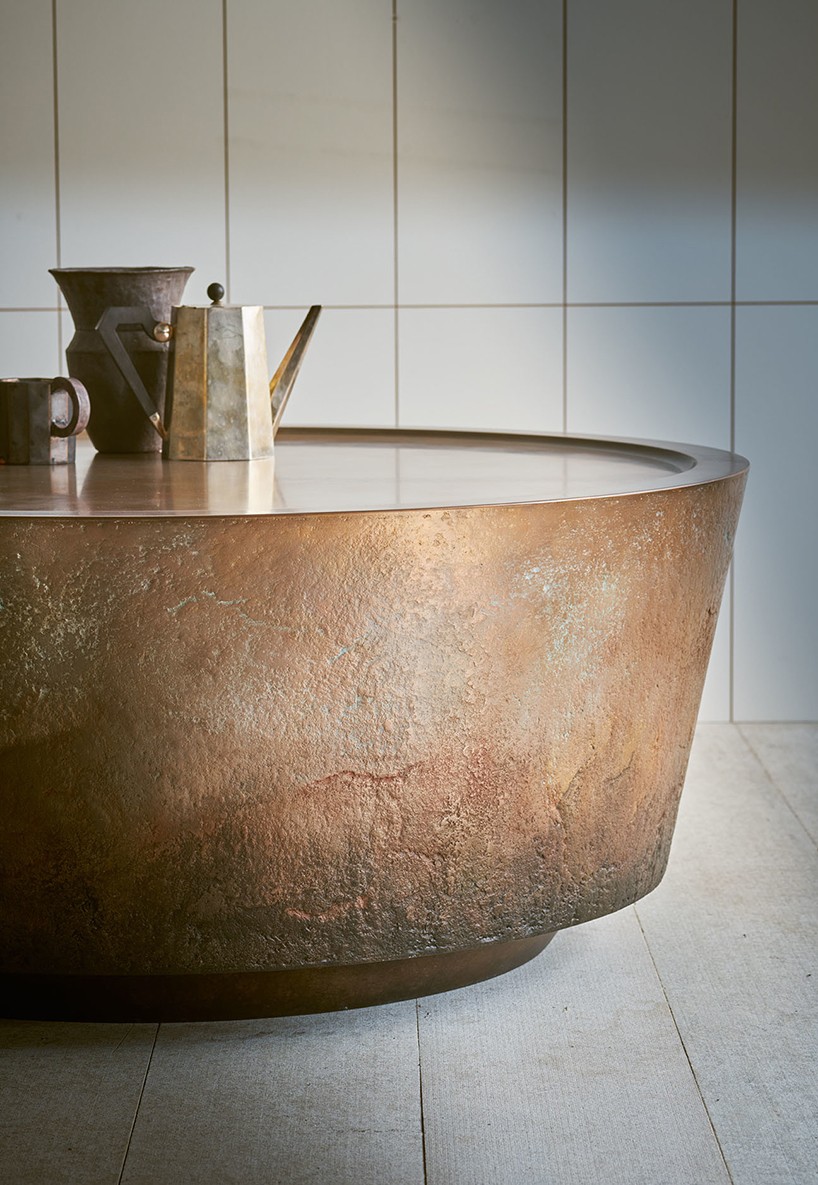 detail of 'nim' low table, floating on a raised foot and with a recessed top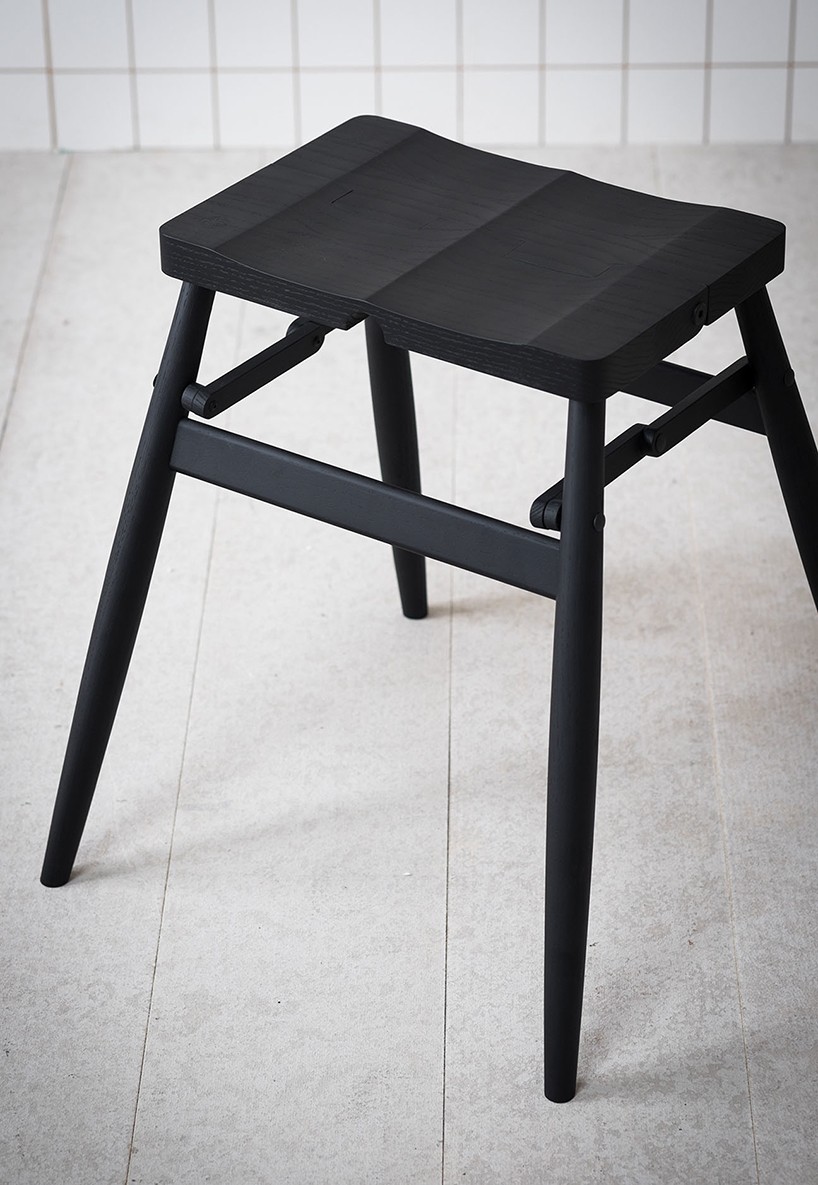 the 'imo folding stool' surprises for its rigorous simplicity as it stands clean and poised as a linear sketch. here in black american walnut version
'nim' low table in hand-finished jesmonite version

the 'frans drinks cabinet' makes up for the perfect bar

'frans drinks cabinet' closed

'avery upholstered chairs' 
'twig' bench made from coppiced hazel

the 'pendel sofa' 
the 'pendel' sofa here upholstered with martyn thompson's fabric
Save
feb 20, 2017
feb 20, 2017
feb 04, 2017
feb 04, 2017
feb 01, 2017
feb 01, 2017
PINCH
(2 articles)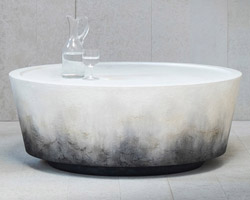 jan 21, 2016
jan 21, 2016