the joy of driving has been forgotten, accordingly to the electric car brand polestar. from the darkness created by the negatives of combustion engines, the brand welcomes visitors 'into the light' at milan design week 2019. an immersive, interactive and fun installation aims to create enjoyment and detail how they will bring this feeling back to mobility through electrification and a completely design-driven focus.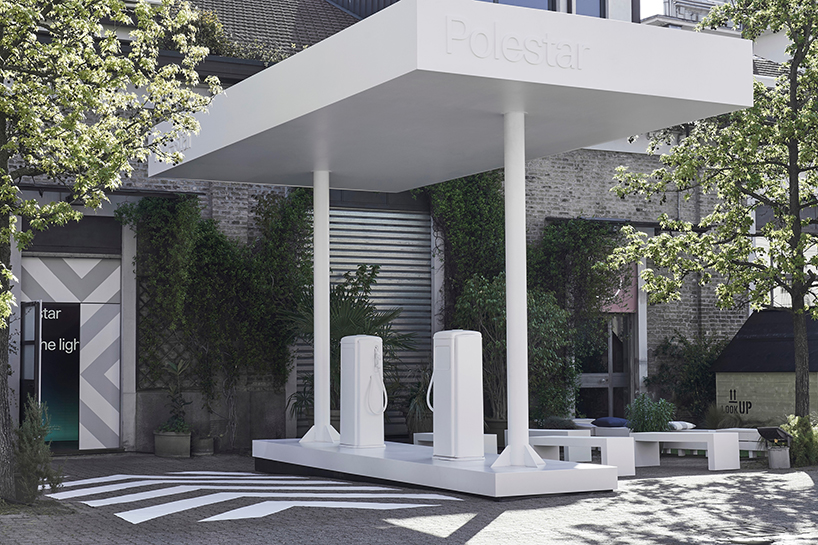 'into the light' by polestar re-imagines former symbols of mobility into places encompassing re-energization in all aspects, from your electric car to your body and mind. a seemingly futuristic all-white fuel station welcomes people to their installation, proposing a near future where these buildings become places for much more than just re-fuelling. they could become landmarks for culture projects and meeting points for community activities.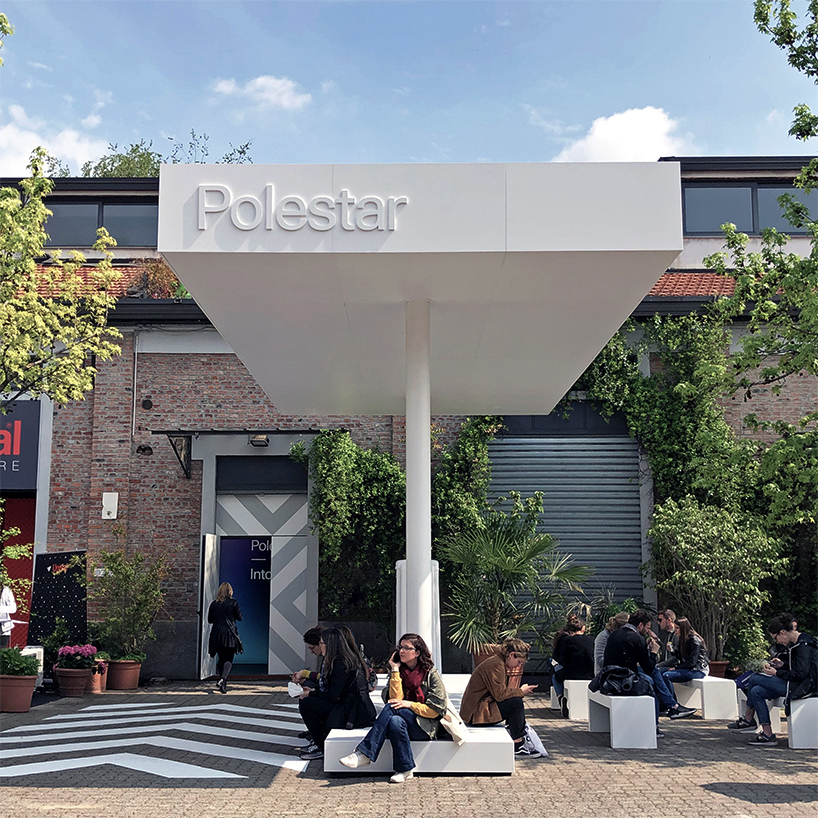 image © designboom
once inside, guests step into a cabin of community, colors, sounds, movement and, overall, a vivid experience – just like if they were in a polestar car. an intricately designed slot car track has been created in collaboration with teenage engineering. as visitors control the speed of their brightly colored model car, they can actively adapt elements of the installation's sound and lighting. the result highlights all the different but imperative aspects taken into consideration when polestar designs their cars and brand experience, too.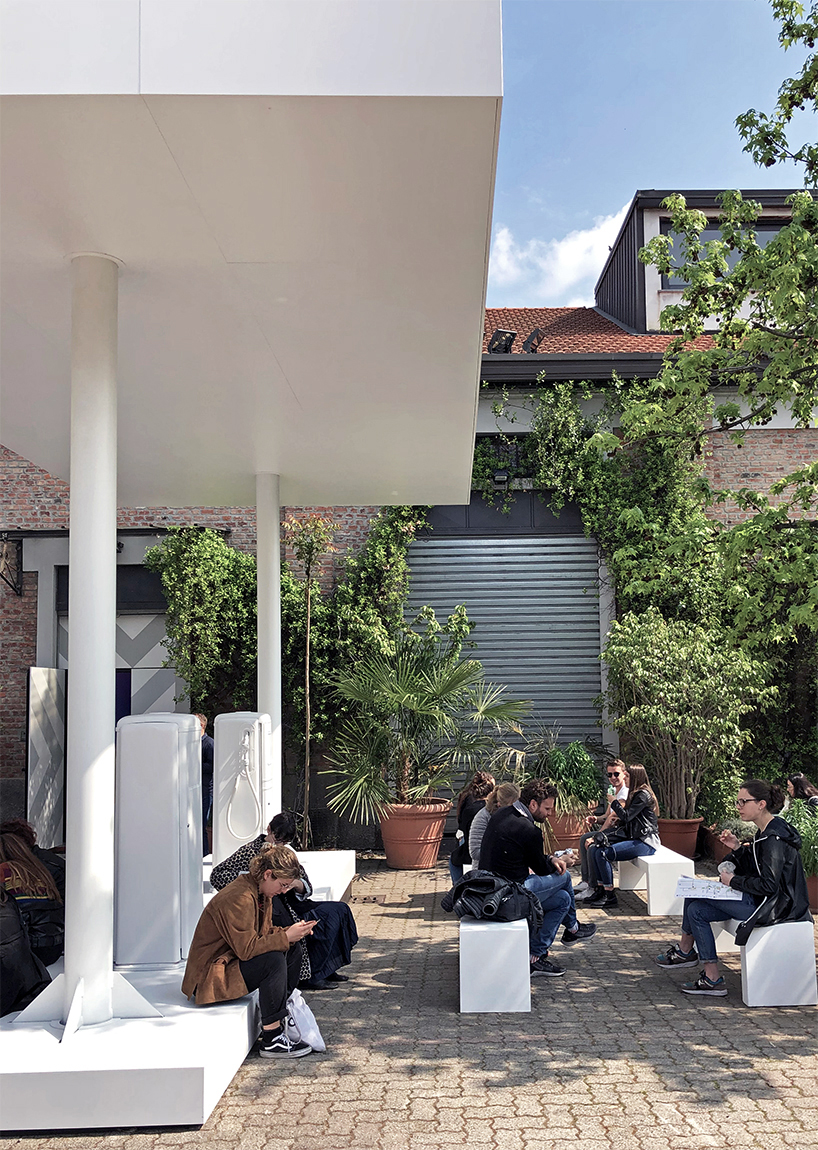 image © designboom
whilst sitting at their transformed fuel station, designboom spoke with pär heyden, brand & design at polestar, about the installation and the future for electric mobility.
designboom (DB): what differentiates polestar from other electric brands?
pär heyden (PH): our position is fairly unique, first and foremost. we were part of a bigger organization – volvo – from the start so that meant we were able to enhance over 90 years of industrial legacy and knowledge of how to build cars. at the same time, though, we set out to be a laboratory to test how to do things differently. we are free to try new innovations.
established automotive brands who are slowly shifting towards electric mobility, cannot be devoted to the cause as their main business is still connected to combustion engines. consumer's realize this, and their expectations have moved on in the car industry. we not only need to catch up to their expectations but actually anticipate their desires. that is why we are re-designing the mobility experience, from the car itself through to how we engage with our community.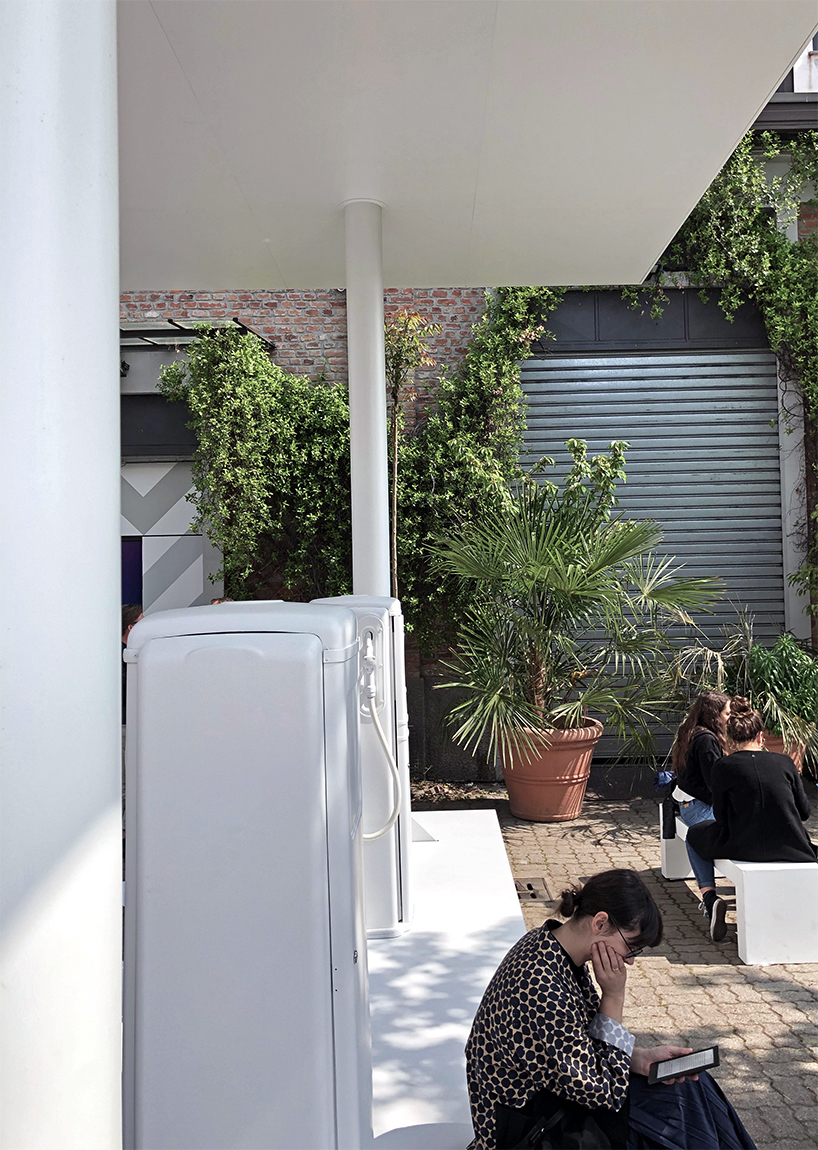 image © designboom
DB: how important is it for the brand to engage with events such as milan design week?
PH: we are a design-driven company, even our CEO, thomas ingenlath, is a designer. we have always wanted to not only be involved with milan design week but to stand out also. visitors to milan have a higher appreciation for design, which means they are hard to impress, but that is exactly the type of people we want to engage with. this project enabled us to present our focus on design in more ways than just showcasing one of our cars.
DB: and so, what is the idea behind the 'into the light' installation?
PH: when you think of the environmental impact of cars, the history of the automotive industry has been part of the dark side. we wanted to take a moment to allow people to enjoy mobility without the guilt. polestar believes driving should be unashamed, unadulterated fun, and that is exactly what we have reflected in our installation. we re-imagined previous symbols of mobility, such as the fuel station, as places for energizing and enjoyment.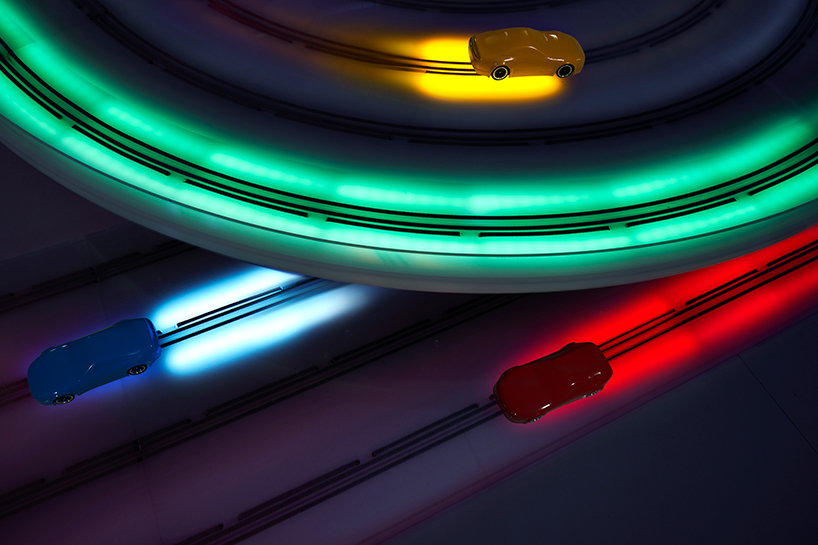 DB: will former objects of mobility like the fuel station simply become electrified or does polestar imagine new scenarios for these structures?
PH: one thing is for certain: electric charging stations will become much more wide-spread and commonplace. we do not necessarily want to design infrastructural parts; we want to design our car and experience of driving. at present, though, it does take longer to 're-fuel' electric vehicles so we explored the opportunity this created. fuel stations could easily become places for positive meeting points.
DB: how does the slot car track of the installation highlight the joys of driving with polestar?
PH: the whole installation enables the joy of driving without any fear. we decided to set up a slot car track as it is a joy to play with but, really, it offers so much more in positivity. participants can add to the energy in terms of light, music and movement.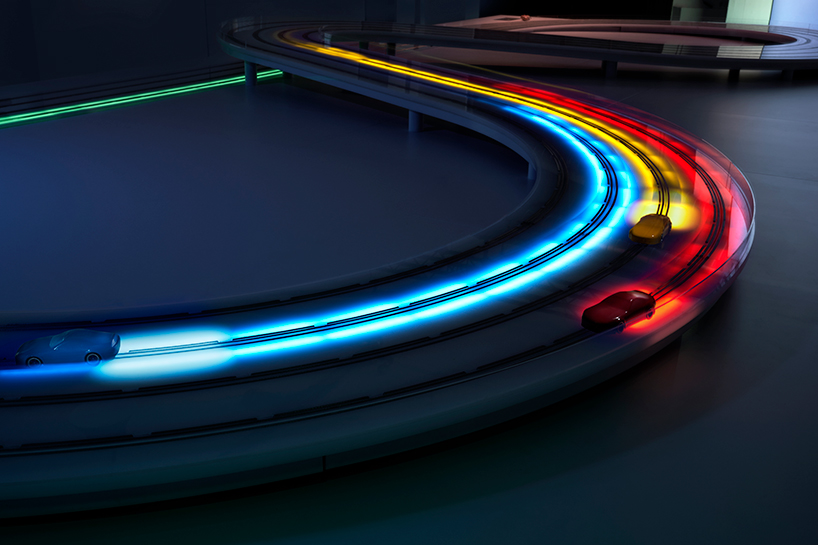 DB: why did polestar decide to collaborate with teenage engineering for this part of the installation?
PH: we were first introduced to teenage engineering through stockholm design labs, who are one of our long-term partners. we talked to them about this project, especially focusing on how we could bring further aspects of energy into the installation. it all started out with the lights but then it grew to include sounds as well.
DB: how do you hope visitors will react after visiting 'into the light'?
PH: well, we hope that it appeals to all audiences; adults love the nostalgia whilst children just love the ability to play along. as we purposely did not present a car, we have tried to spread awareness about polestar through intrigue. the installation is an introduction into the brand and how mobility should be fun again.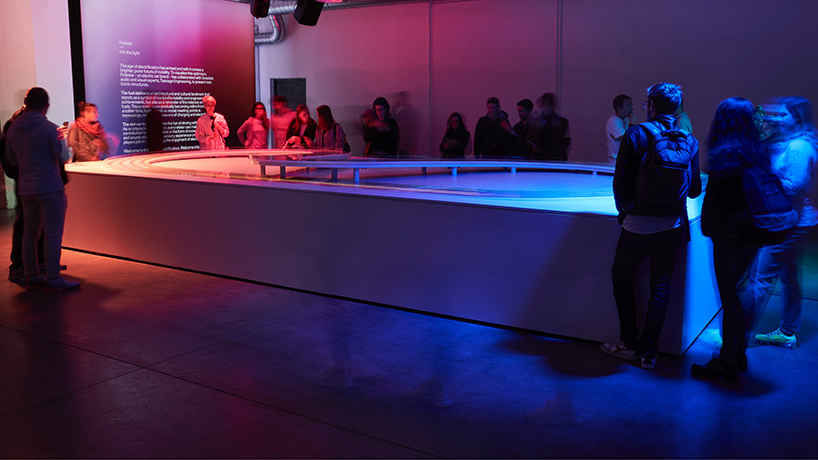 installation info:
title: into the light
brand: polestar
collaborators: teenage engineering
location: opificio 31
dates: 9 – 14 april, 2019
mar 27, 2020
mar 27, 2020
nov 28, 2019
nov 28, 2019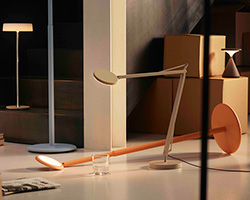 nov 20, 2019
nov 20, 2019
nov 10, 2019
nov 10, 2019
jun 18, 2019
jun 18, 2019
jun 04, 2019
jun 04, 2019
apr 07, 2020
apr 07, 2020
feb 26, 2020
feb 26, 2020
apr 02, 2019
apr 02, 2019
a diverse digital database that acts as a valuable guide in gaining insight and information about a product directly from the manufacturer, and serves as a rich reference point in developing a project or scheme.