PS• + secondome curate 'ladies & gentlemen' exhibition hosted within historic milanese house

each year during milan design week, historic palazzos, private homes and forgotten spaces are re-opened as venues for hosting special contemporary design events. this year, in co-production with the 5vie art + design district, consultancy agency PS• and secondome design gallery curated 'ladies & gentlemen' — an exhibition that took over a historic milanese house at via cesare correnti, 14 presenting designs that in someway expressed an interaction between the past and present. drawing on the past as a starting point for the future, the pieces on show in someway drew on artisanal techniques and stylistic genres of old as a source of influence; in which the memory of bygone crafts and processes were re-interpreted into contemporary objects and products.
among the participants were: botteganove, .exnovo, federica elmo, francesco meda, henzel studio, hervet manufacturier, mario milana, mingardo, restartmilano, samer alameen, secondome, servomuto & .to.do, studiopepe, tommaso fantoni and valentina cameranesi sgroi.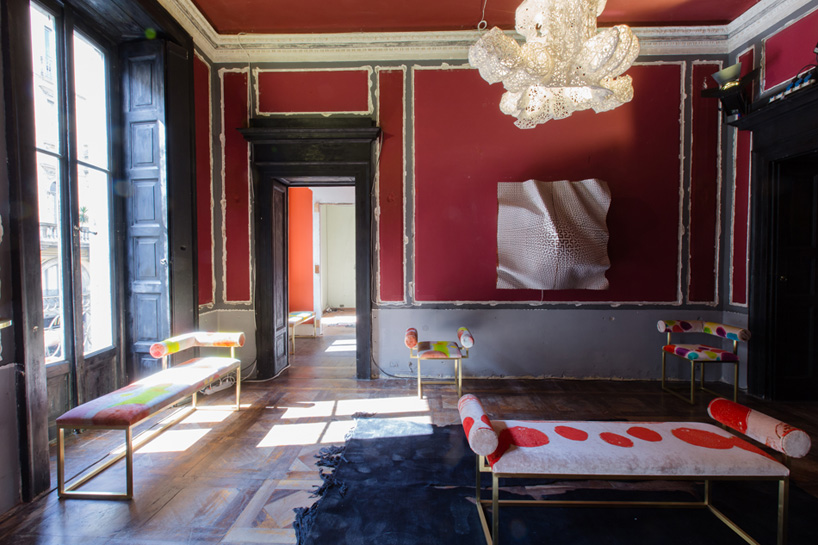 installation view of benches and stools by giorgia zanellato and coralla maiuri for secondome design gallery
among exhibition's protagonists is .exnovo — a brand leader in the realization of decorative lighting using 3D printing technologies. 'ladies & gentlemen' presented the latest creation signed by the american designer david nosanchuk. the 'big louie' pendant lamp is a celebration of innovation, design and architectural history. the heterogeneous
and intriguing set of lines and points resumes, in fact, the detail of a new york building designed by louis sullivan, one of the fathers of modern american architecture. starting from the 3D scan of the building, the nosanchuk wanted to explore the idea of capturing an artifact of three-dimensional design – the capital of the bayard-condict building – and transform it, with the support of .exnovo team, into an enlightened form.
giorgia zanellato and coralla maiuri's 'awaiting' project for secondome design gallery speaks to the feeling of anticipation and excitement that precedes an encounter, and is deeply linked to the purpose of the objects: benches, a vanity table and a séparé. the collaboration
started as a game. the artist, coralla maiuri, provoked by pictures of her porcelain pieces, designs a collection of bold colored velvet cloth. her will to shape them into something equally bold yet refined, brought her to designer giorgia zanellato. 'awaiting' is a feminine and sensual collection of furniture pieces realized in golden brass and velvet that mix the classic and contemporary.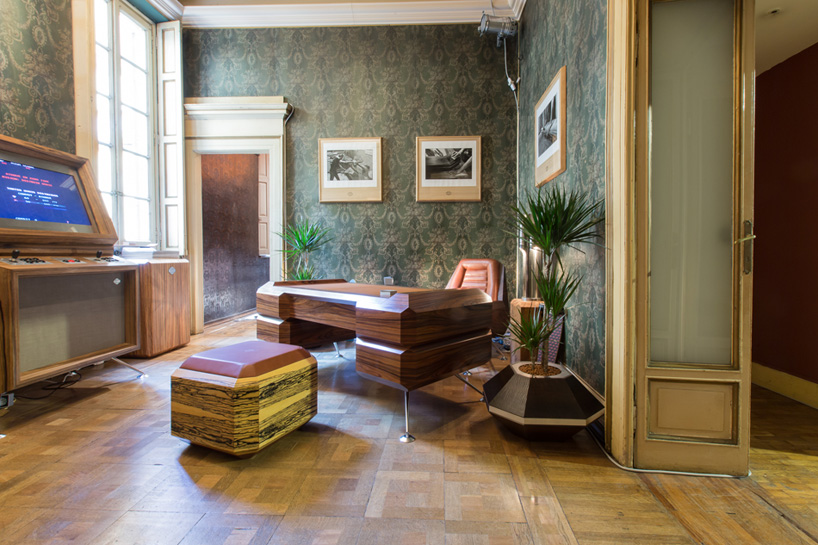 HERVET MANUFACTURIER employs french cabinet-making techniques to create futuristic furniture pieces
read more about hervet manufacturier on designboom here
passionate about quality and design, HERVET MANUFACTURIER's designs are influenced by the boldness and geometry of modern architecture. but, unlike most modern furniture, the company uses only age old techniques and traditions of making hand-crafted luxury furniture. all pieces are made locally in france in small quantities, using only quality woods, metals, glass and leather from around the world, ensuring the highest standards for each and every object made. the result is a collection that mixes traditional techniques with new materials and modern design.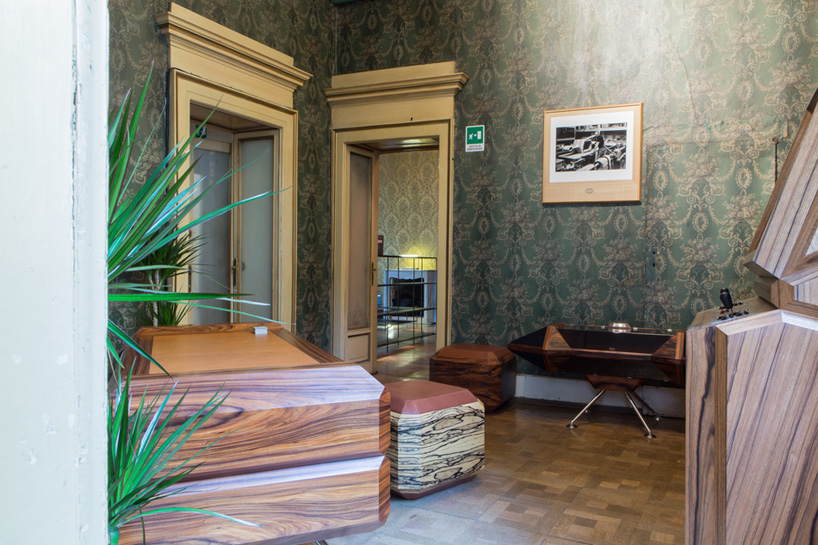 the contemporary designs visually and physically interacted within the venue of the historic milanese house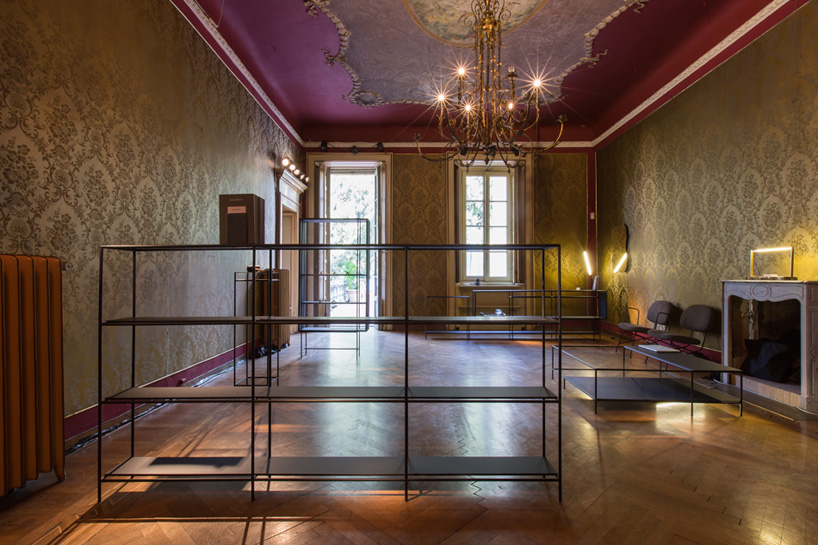 the ornate wallpaper of the milanese residence is contrasted by the strict lines of restartmilano's 'frames'
'frames' is a new product family designed by maurizio navone for restartmilano. based on a modular system, it explores multiple compositional possibilities and is, therefore, open to numerous functions. by using two construction elements from olivetti's exhibition design project in the 1980s — a die-cast joint and metal tube structural grid — 'frames' unfolds in a series of three-dimensional cages that, are given specific functions, through different types of levels, storage, and accessories. the different components keep their own characteristics but, at the same time, give life to an original form of exchange. this solution enhances both the formal solidity and lightness of the system, as in the rationalist architecture of asnago and vender, some intuitions of which are indirectly evoked. the manner of construction, the versatility of the connections, and the simplicity of the plugs allow 'frames' to develop across a wealth of types and dimensions in true freedom.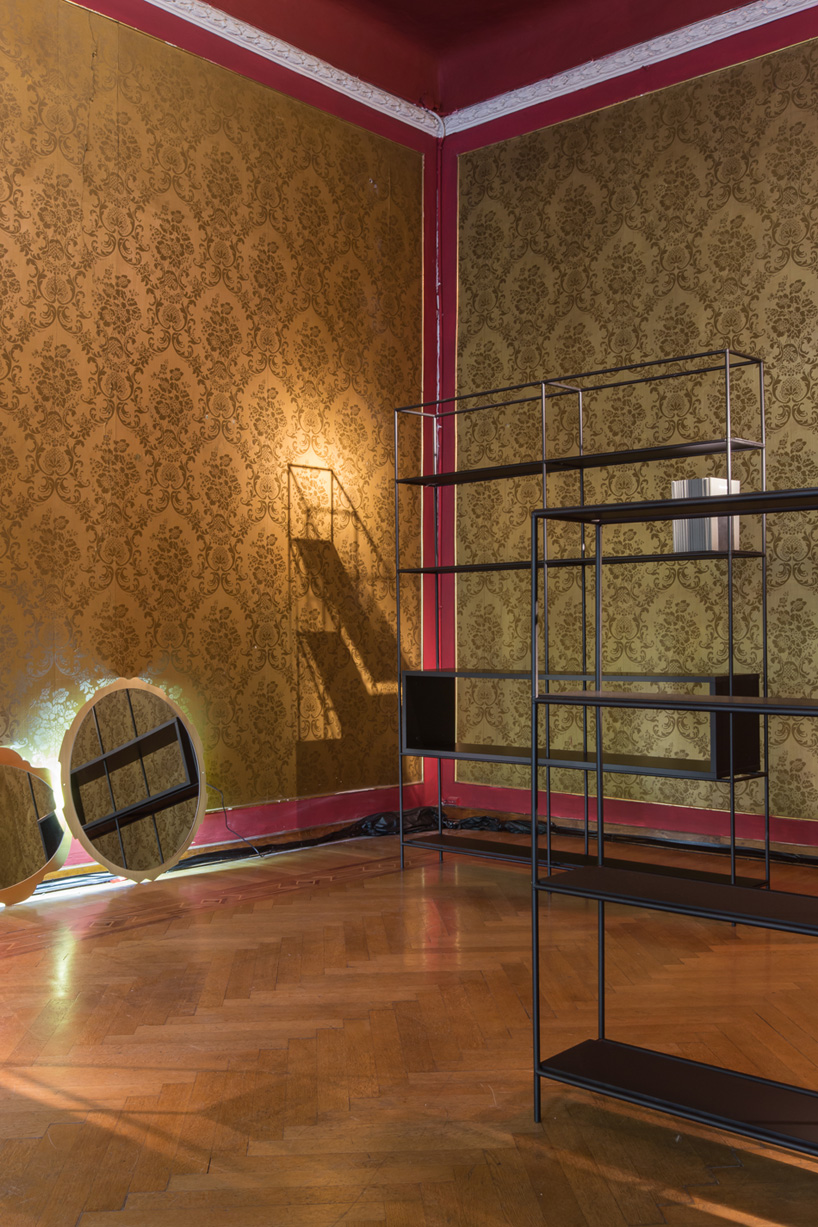 restartmilano's 'verticale' shelves bring a sense of visual order to the decorative interior of the exhibition venue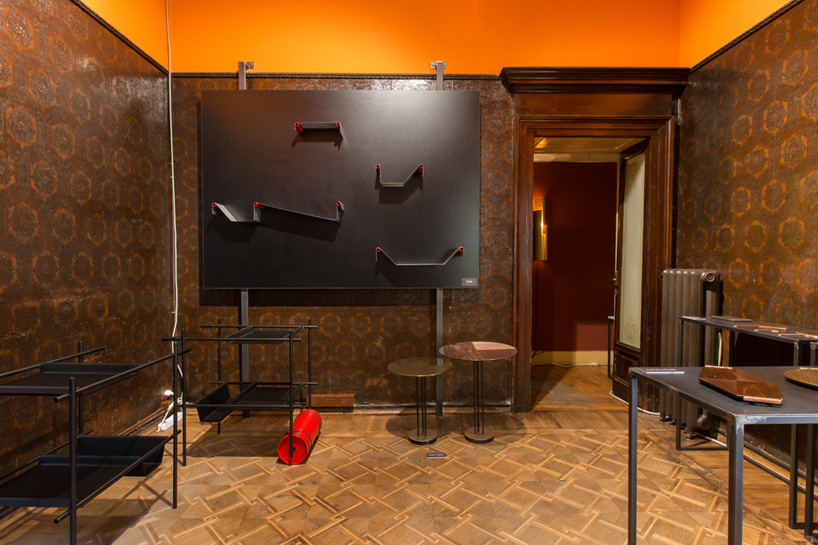 installation view of mingardo's designer | faber collection of finely crafted designer limited editions in metal
mingardo presented the fourth edition of their designer | faber collection: finely-crafted designer limited editions in metal. under the artistic direction of aldo parisotto, the 2016 collection combines furniture items and accessories that express a contemporary aesthetic of clean lines and a graphic presence, drawing their shared influences from the material used. metals (natural or burnished iron, steel, brass and copper) are treated with different finishes, often featuring refined contrasts between gloss and matte finishes. the collection includes: 'sfoglia' and 'piega' wall lamps by parisotto+formenton architetti; the 'maxi-dominoes' which play on combinations of various metals in different finishes created by antigone acconci + riccardo bastiani; the original 'fabbrica' stool and bench in black iron with brass details by omri revesz and damian tatangelo; 'shapes' mirrors in copper by leonidas trampoukis + eleni petaloti of studio objects of common interest; 'satin' collection of small tables and trays, designed by chiara andreatti as an homage to bauhaus design; the unusual, multifunctional jointed piece 'asse zeta' by marco zito; and the ironic 'rollingin' bar trolley and 'tensé' shelving system by gio tirotto, which can be reconfigured in a myriad different ways. more rigorous designs stand alongside items with a dose of irony, but all share the same contemporary research for signs and meanings to be expressed through the language of metal.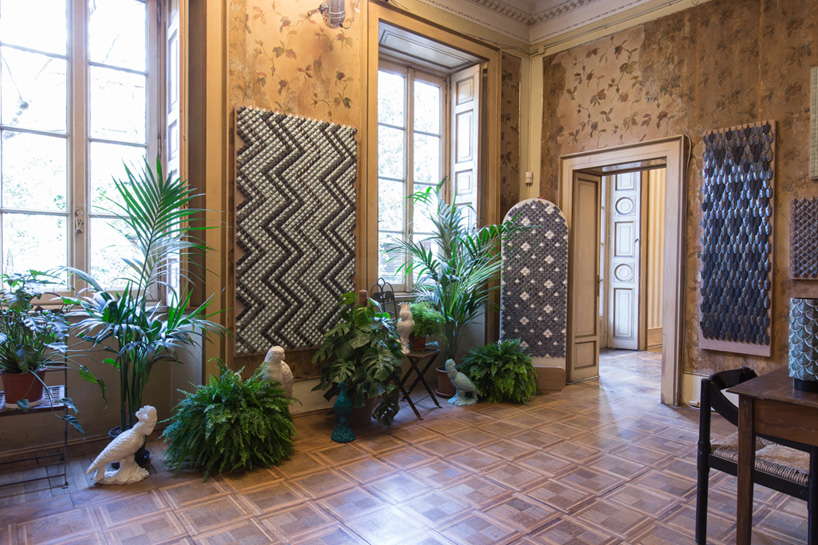 the artistic boiserie of botteganove's tiles seem at home with their shimmering lustres and elegant textures
botteganove celebrates the craftsmanship of ceramic and porcelain mosaics through traditional manufacturing methods, rethought in a contemporary way; as seen in the 'plumage' collection designed in collaboration with the new art director cristina celestino. the production of ceramics, whose fatherland has been nove since 1700, is the basis from which founder christian pegoraro started his work. the company specializes in the production of one of the greatest italian excellences,ceramic and porcelain mosaics, in which pegoraro has developed a dynamic approach to the traditional design procedures for today's market. the ceramic mosaic is the evolution of the craftsmanship traditionally applied to artistic pottery products.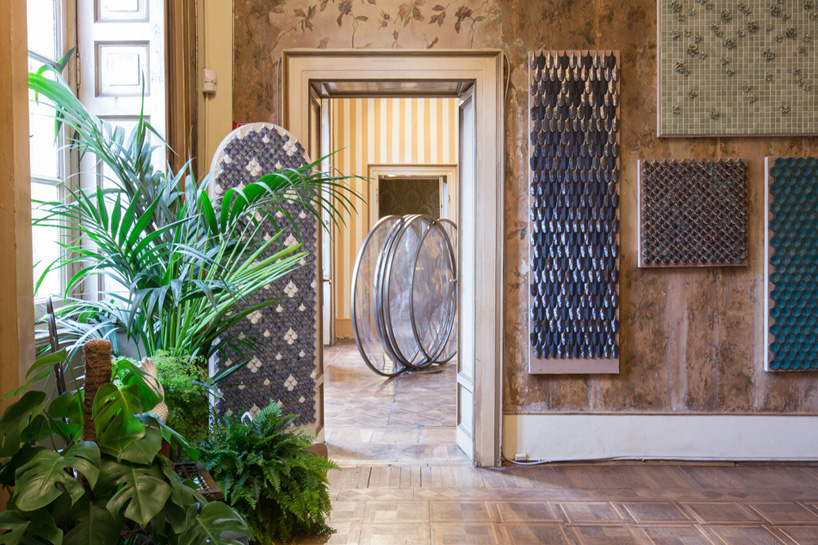 installation view of botteganove's decorative tiles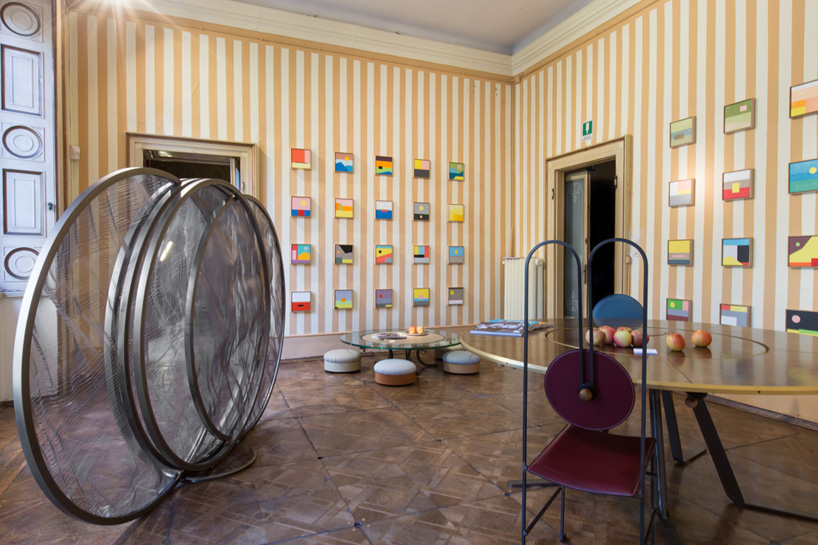 mario milana's 'giotto' collection and 'bis' chair furnish one of the rooms
mario milana presents the 'giotto / zero' collection composed of two pieces: 'roto' – a rotation room divider composed by three circular elements, that overlaps and unfolds by rolling the screens, creating a dynamic play between transparencies and materials; and 'giro' – a table that functions on a rotating disk system, offering a convivial experience to share and serve food.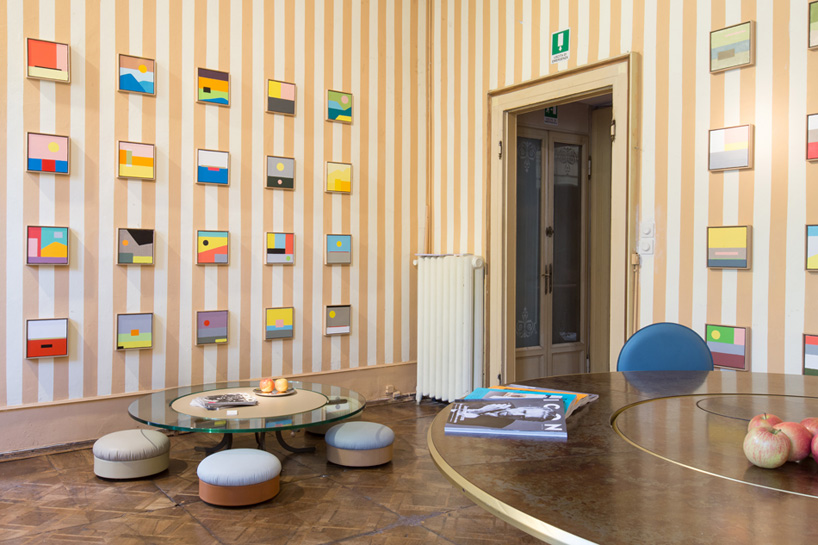 tommaso fantoni's geometric 'colourscapes' add a new dimensions to the striped walls of one of the salons
acting as a backdrop to maria milana's furniture is architect and designer tommaso fantoni's 'colourscapes' — an installation made up of small acrylic paintings on canvas. the artworks see interacting geometric shapes reduced to simple lines, packed with areas of bright colours. often deliberately juxtaposed with the ordinary, the result is an exploration of the world of pure colour, structured in countless variations and applied to an equally natural and artificial vision of the landscape.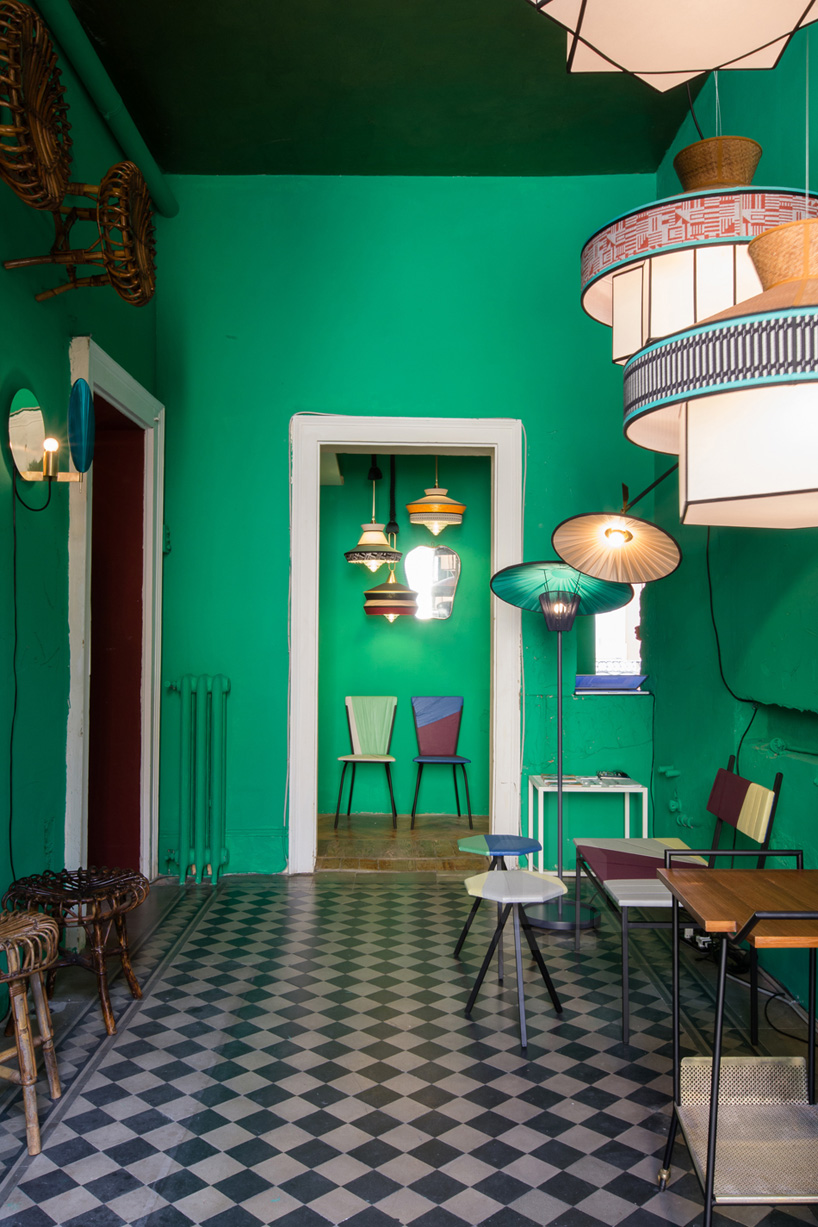 servomuto and .TO.DO's display of lighting and furniture pieces
servomuto and davide loddo from studio .TO.DO designed a special display presenting four new servomuto designs, together with a careful selection of unique pieces from the fifties selected by .TO.DO. the vintage furniture and the new lighting were held together by several common threads: the exploration of textiles, graphics and forms taken from the bauhaus and transferred to an exotic climate. in addition, servomuto and .TO.DO offered a preview of their 'anarchic coverings' made up of special pieces selected by .TO.DO, and covered by graphics made with poplin origami conceived by servomuto.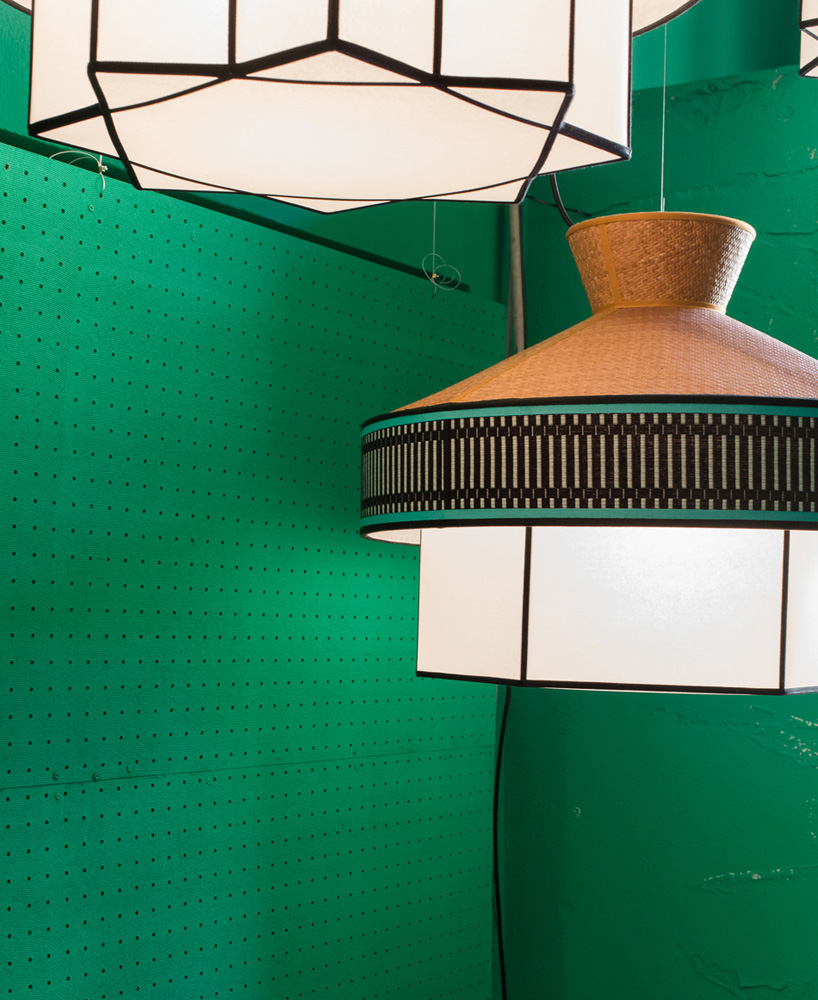 detail of servomuto's 'meringa' lamps that come in five different colour combinations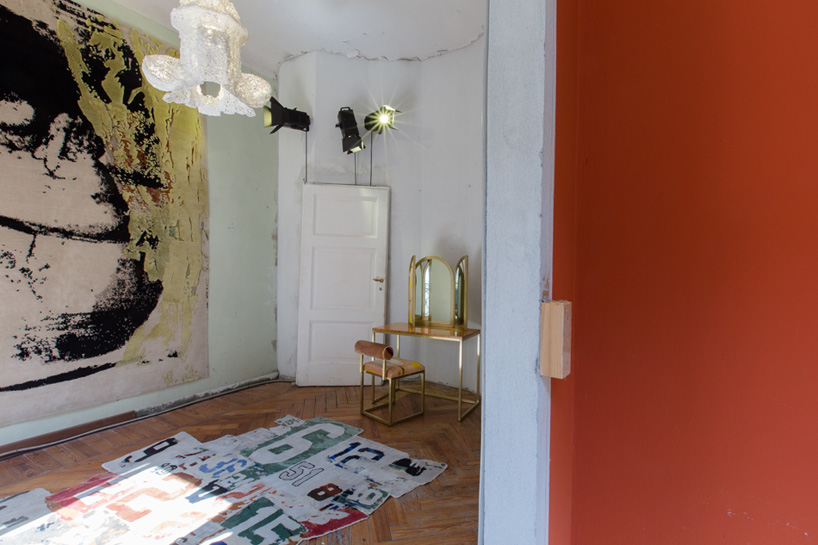 henzel studio's contemporary rugs, accompanied by giorgia zanellato and coralla maiuri's 'vanity table'
calle henzel + henzel studio's 'collaborations / heritage' showcased art rugs designed in close collaboration with some of the most prominent and influential figures in the art world including: leo gabin, helmut lang, marilyn minter, richard prince, anselm reyle and tom of finland foundation. all henzel studio rugs are bespoke and made by hand in nepal, using centuries old artisanal weaving techniques that make each rug unique and one of a kind. henzel studio uses the most luxurious wool and silk available, and is certified by goodweave, the most respected organization monitoring labor conditions and related social standards.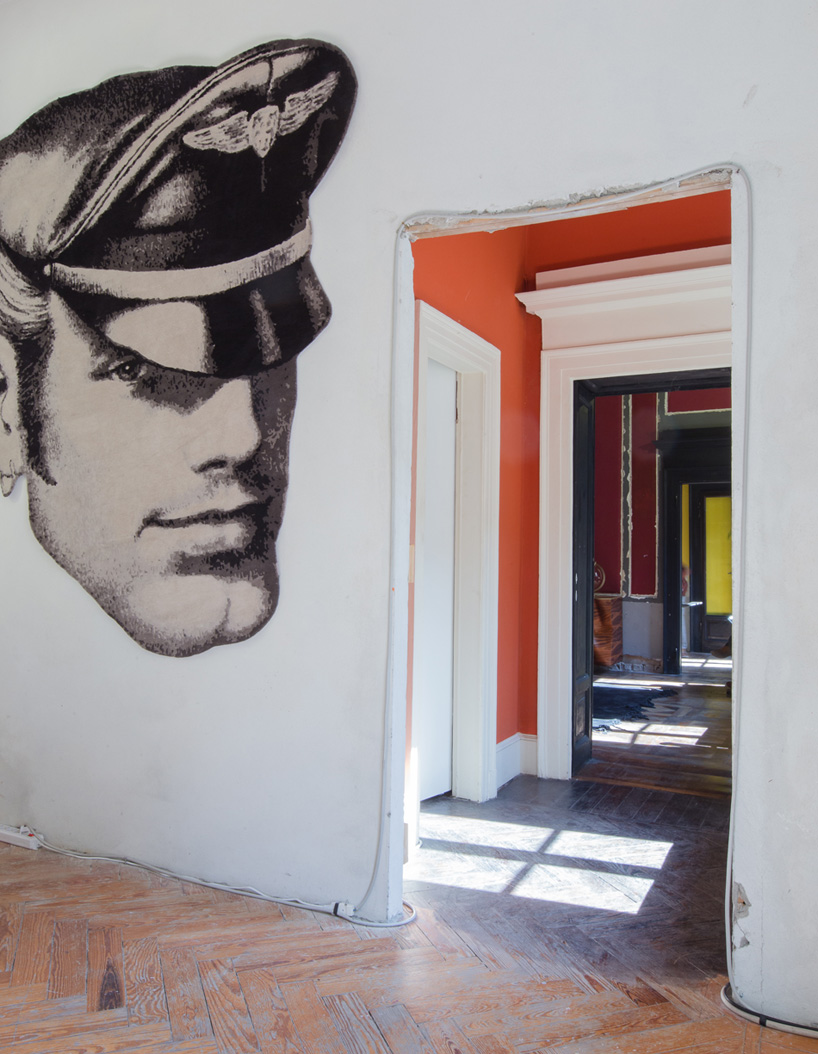 view of 'ladies & gentlemen' exhibition curated by PS• + secondome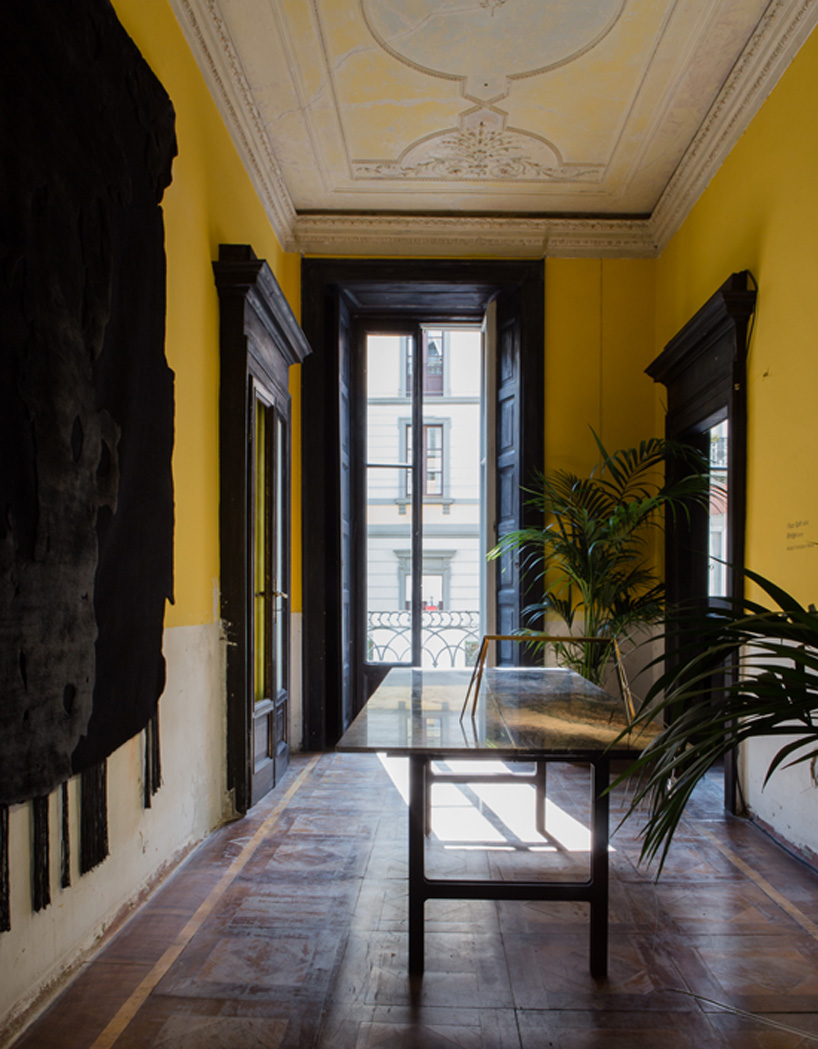 francesco meda's 'foursplit' table and 'bridge steel' light (available for purchase on the designboom shop)
francesco meda's 'foursplit' table is made up of four cipollino rosso luana slabs of marble from the apuan alps, joined to each other by a brass plaque which creates a geometric composition across its top. the 18 mm thick slab is resin-coated on its lower part to ensure a greater use of the veins of the marble. the metal legs are made by laser-cutting, and an 8 mm thick sheet which is joined by spacers ensures overall structural stability to the table. the aesthetic of the legs is deliberately lightweight and rational to enhance the slab of marble which is the dominant material in the design. the feature of this prized marble is its red and green colour and its tones of grey, up to black.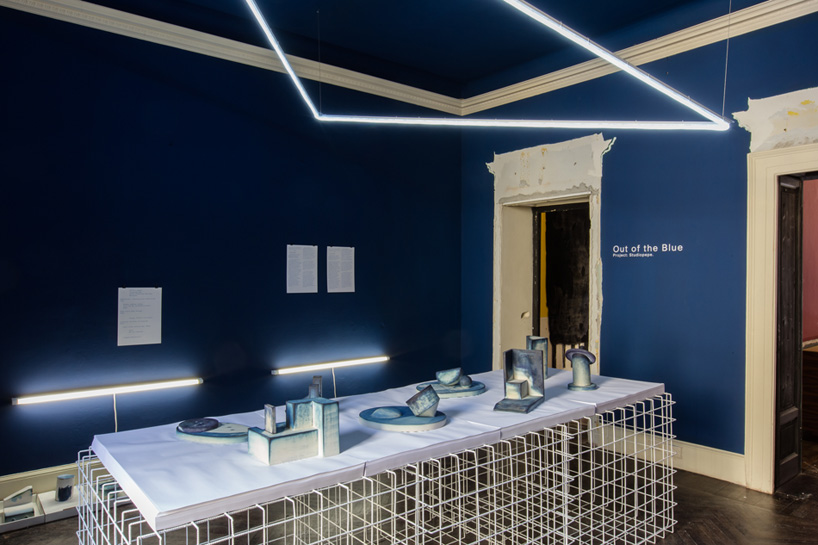 studio pepe's 'out of the blue' installation is based on relationship between form, color and light
studio pepe's 'out of the blue' exhibition is based on research exploring the relationship between form, color and light. the collection of ceramic sculptures investigates the correspondence between sunlight and form, through the photographic process of cyanotype ('cyan' is derived from the ancient greek κύανoς ('kyanos'), meaning 'dark blue'). the blue color in all its shades is the result of this match, and tells the story of the object itself, the time of exposure to sunlight after being brushed with the cyanotype mixture; and the conditions of the light in a certain time frame. 'out of the blue' is an idiom of the english language that describes an event that happens unexpectedly. the blue refers to the sky, where something unexpected is suddenly revealed. literally 'out of the blue' or 'derived from the blue', as if the blue color in this research took on a physical form. studio pepe's aim was to investigate the possible effects of this formal incarnation with a collection of limited edition pieces (bisque ceramic).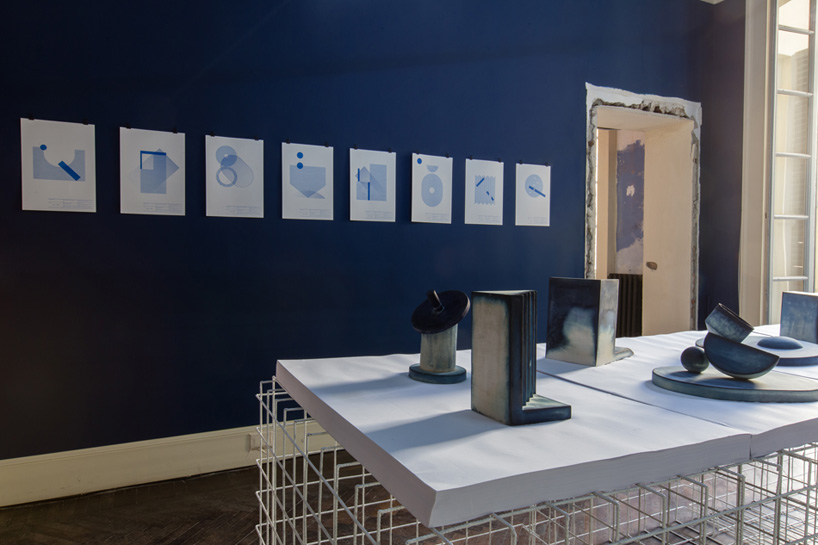 the 'out of the blue' ceramic sculptures investigate the correspondence between sunlight and for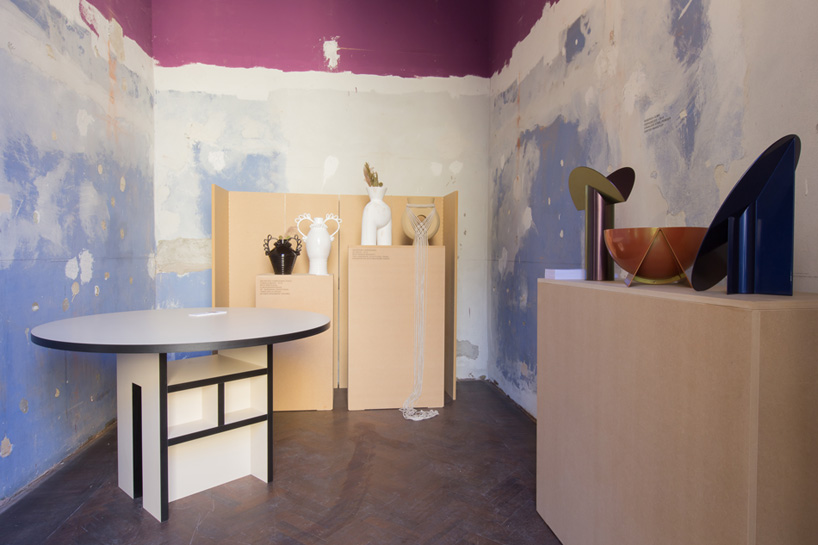 valentina cameranesi sgroi's 'superficie', 'le teste', 'tundra' and 'marie' sculptural vases and jugs
valentina cameranesi sgroi's 'superficie', 'le teste', 'tundra' e 'marie' sculptural vases, jugs and a table present spring from a decorative perspective. 'superficie' is a round table that has a circular top, with a base whose decoration is intrinsical to the object's shape and surface. disjointed like a series of graphic volumes and planes, it becomes a territory to explore through the use of two laminated colours — a contemporary hyper-decorative system which contrasts with the top's almost anonymous simplicity.
'le teste' are two hand-thrown and decorated vase-sculptures influenced by female coiffures depicted in 15th-century paintings. like unfinished hairstyles, they display a soft ornamentation that contrasts with the material used, including cords hand-plaited by the french artist manon beuchot. like heads with uncompleted plaits, the two vases are glazed in neutral shades that reference dry grasses.
'tunda' and 'maria' are a revisitation of the traditional sardinian bride's jug made of hand-thrown pottery. developed in collaboration with with sardinian artisan walter usai for the pretziada project, they stand (at two different heights) like two sisters. they express classic elements of sardinian pottery's artisan decoration, but disassembled and reinterpreted, in which bold shapes contrast with classic, sensuous lines. they are finished using a hand-applied glaze.
see designboom's instagram coverage @milan.design.week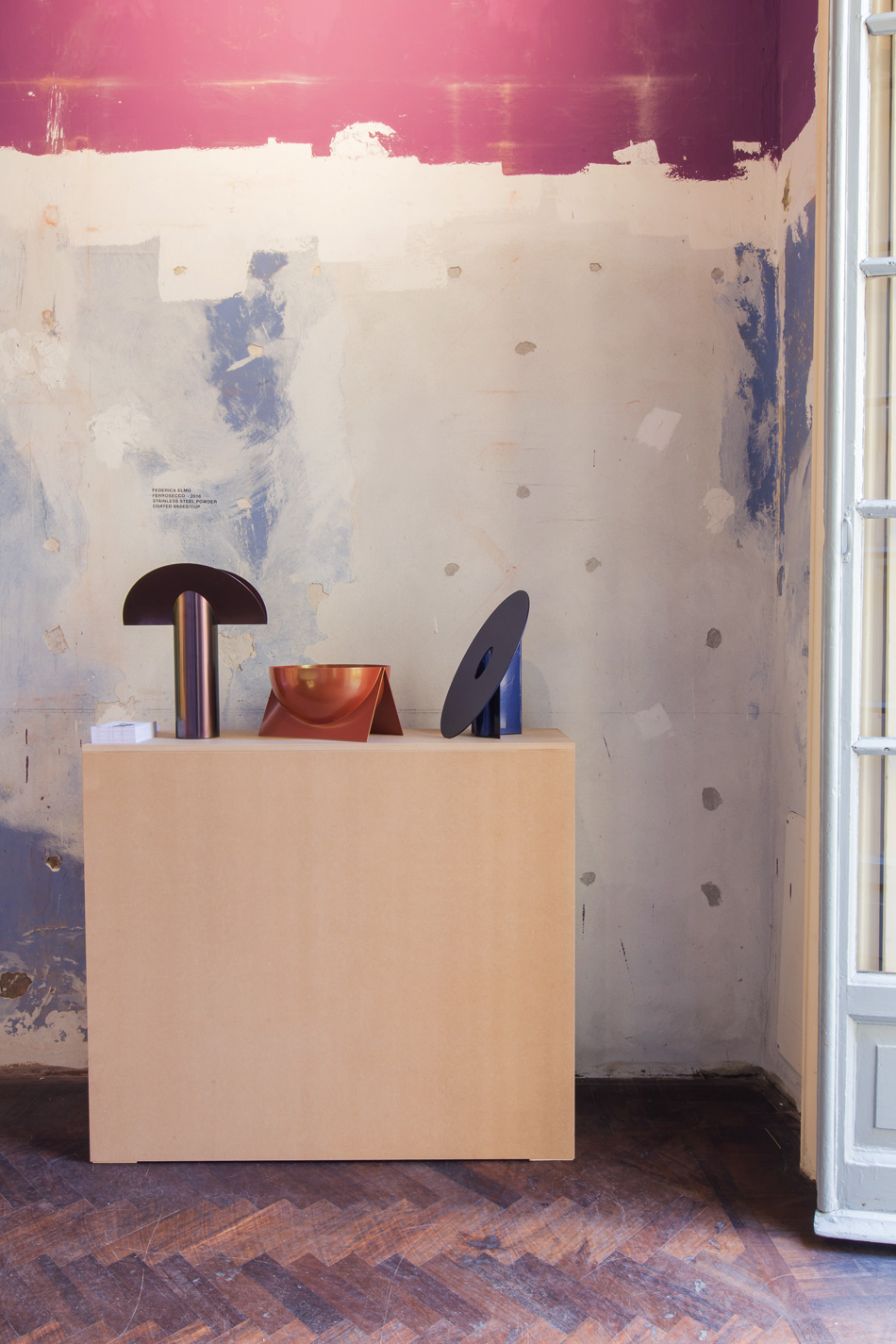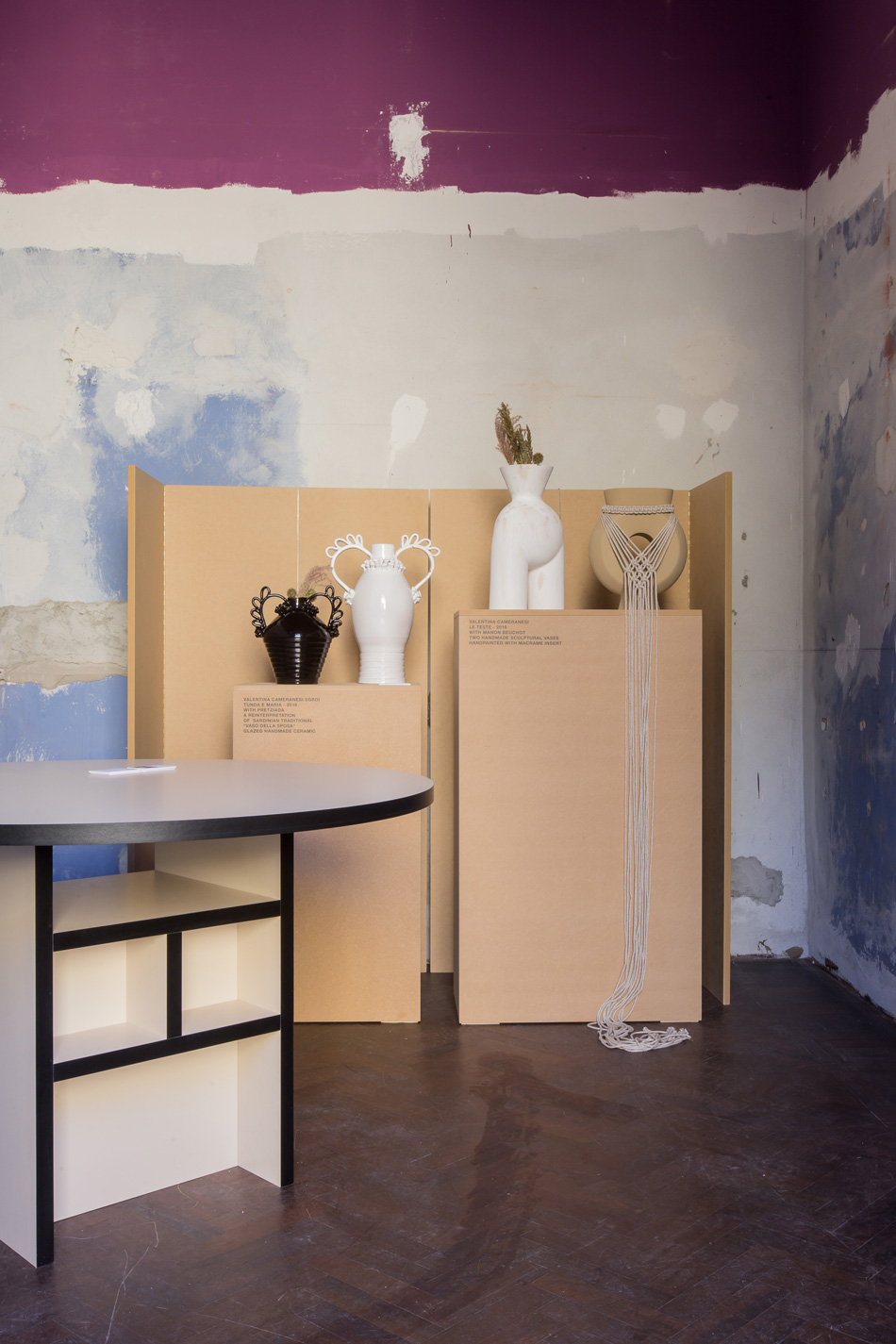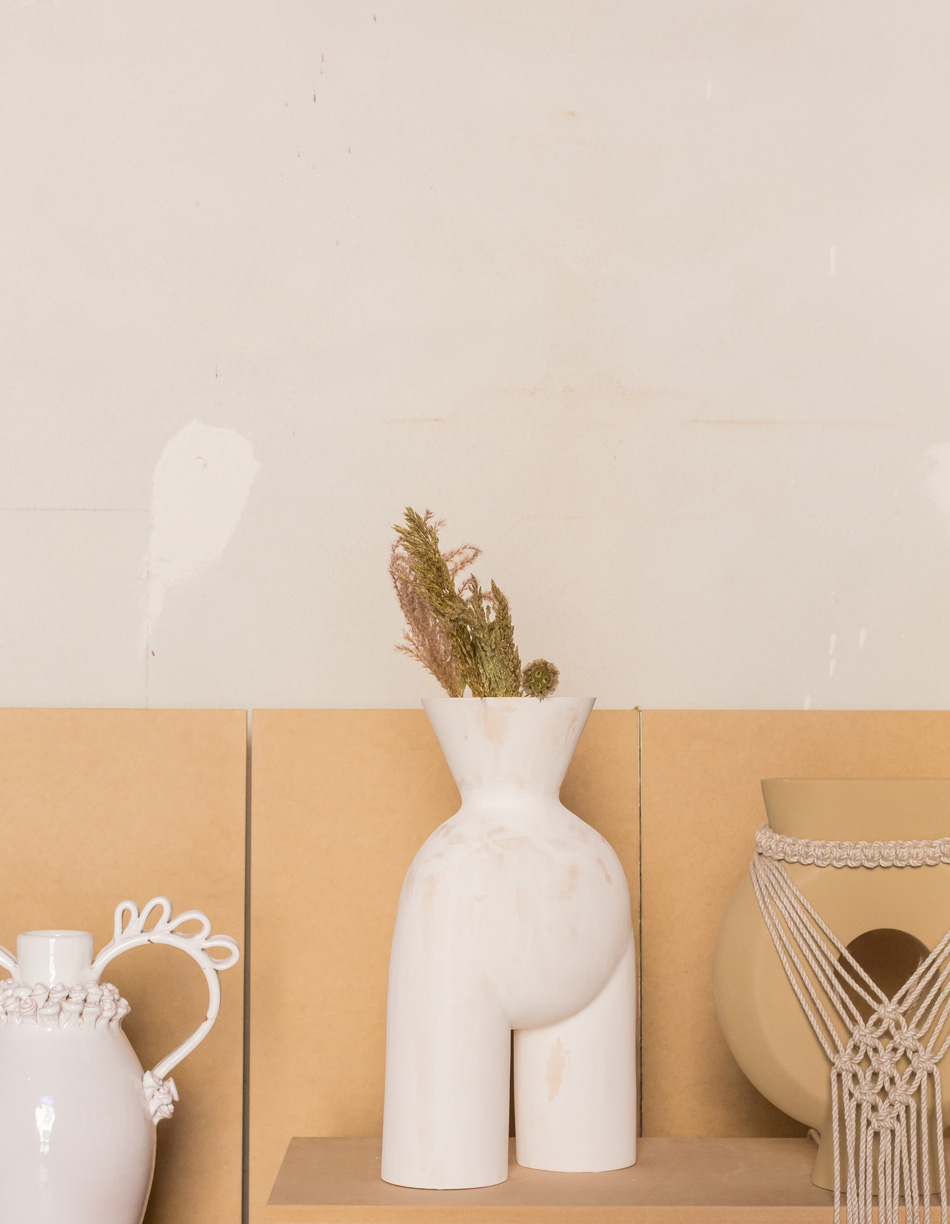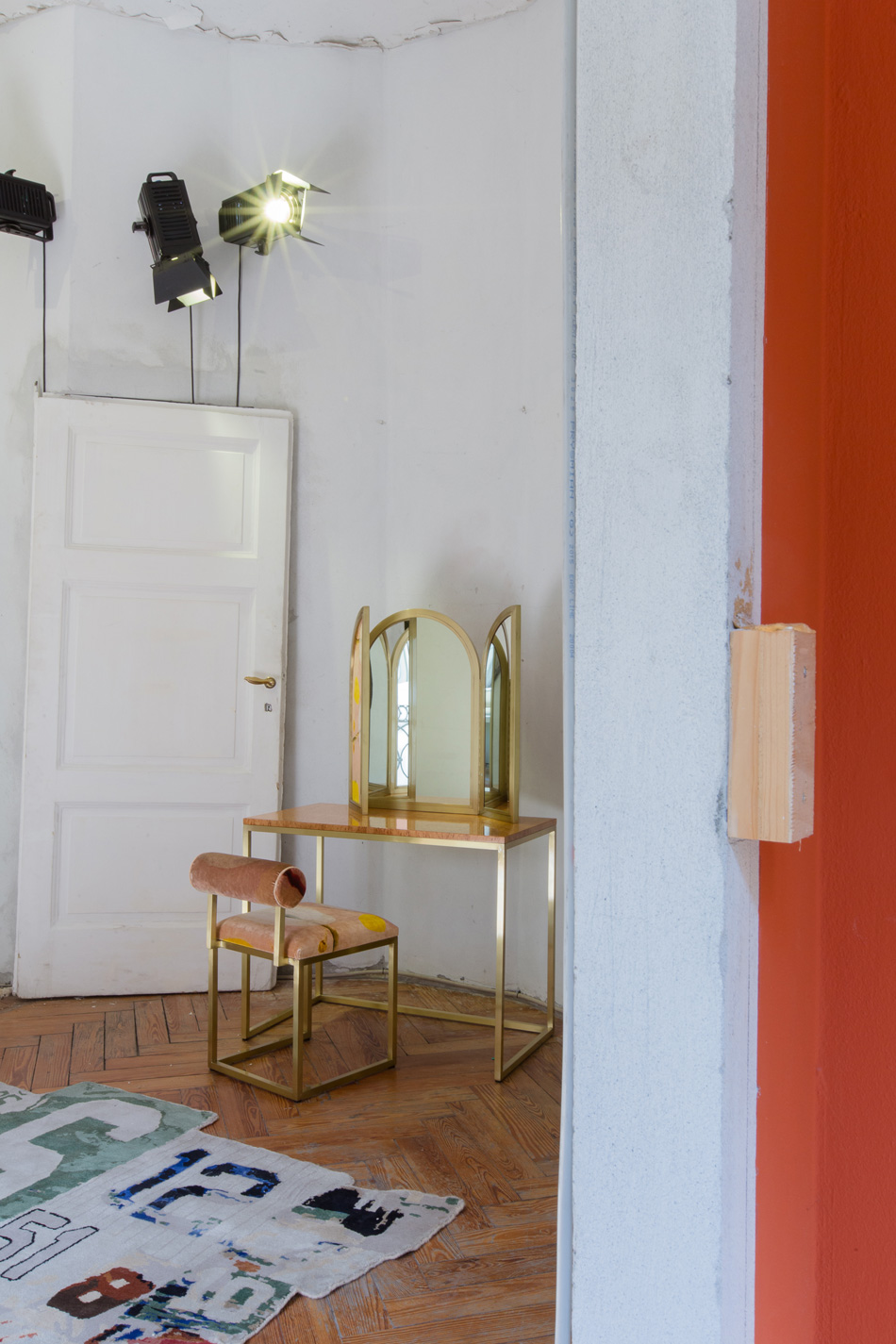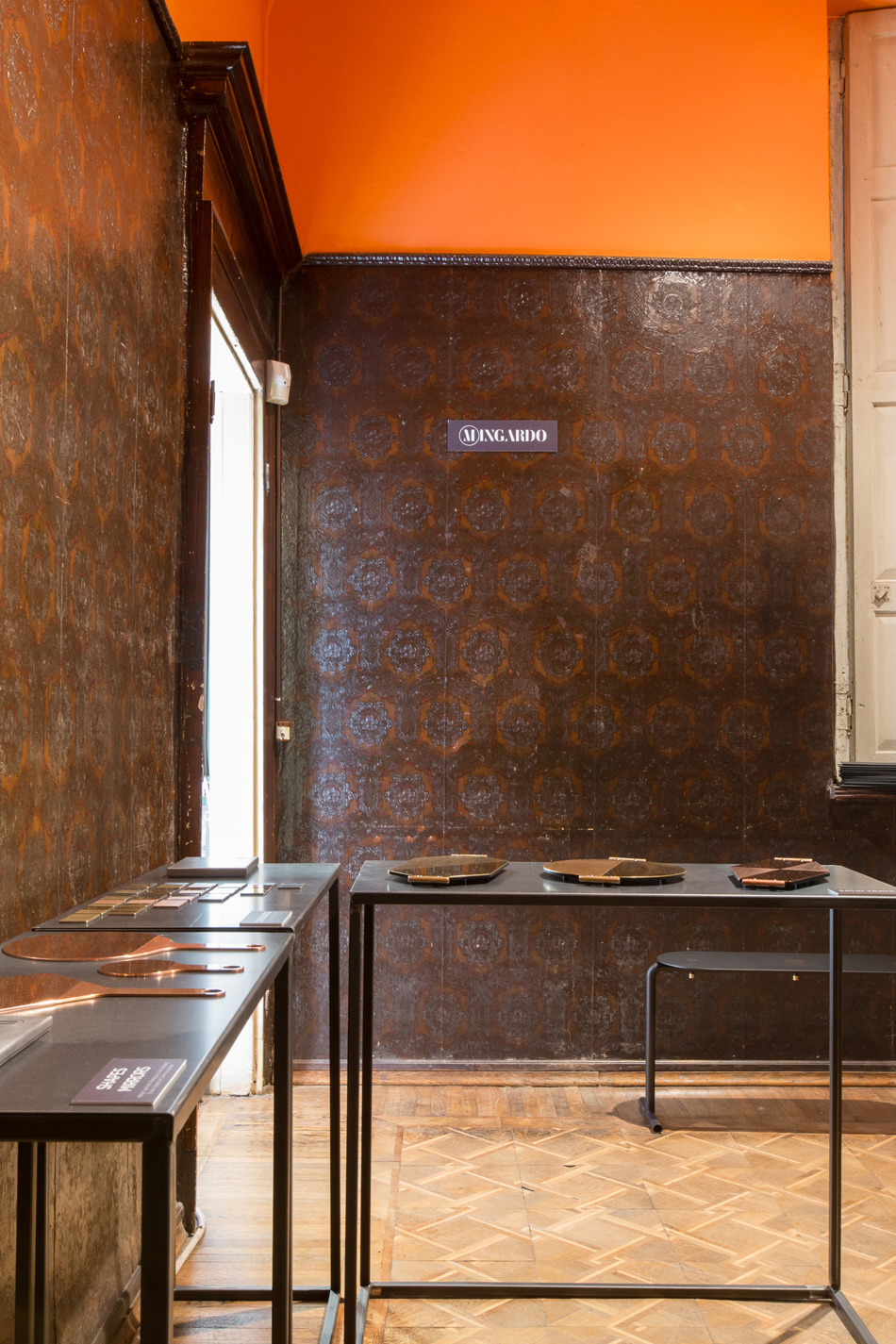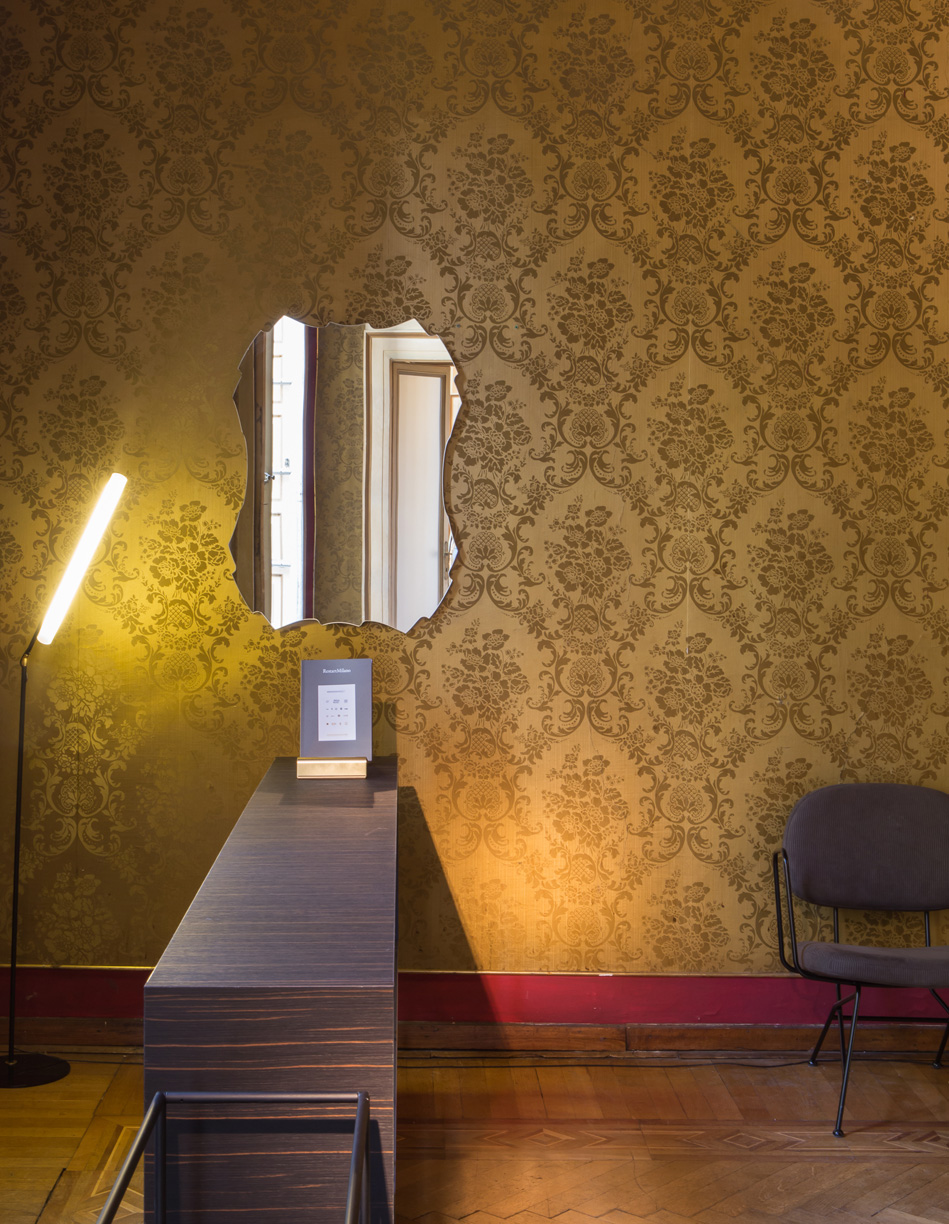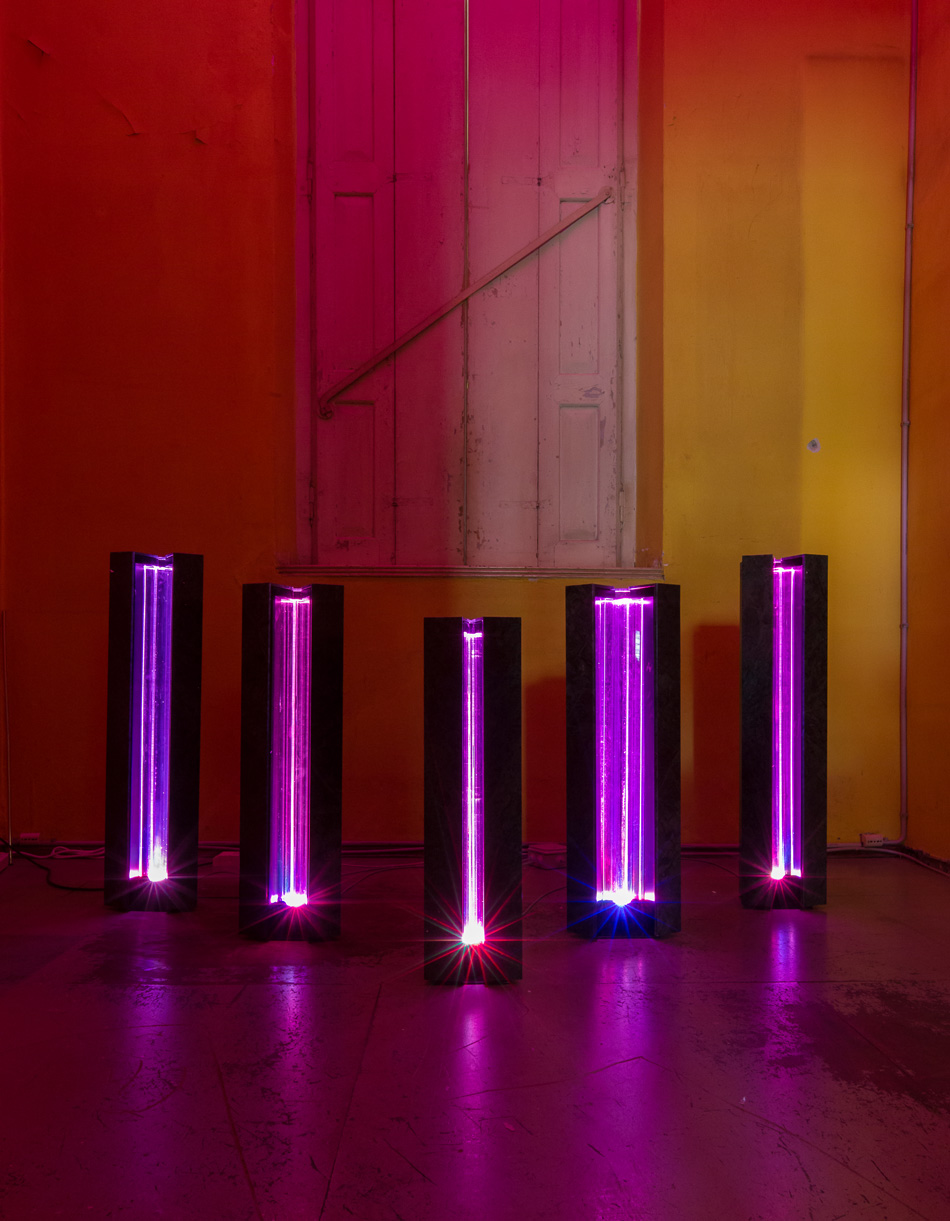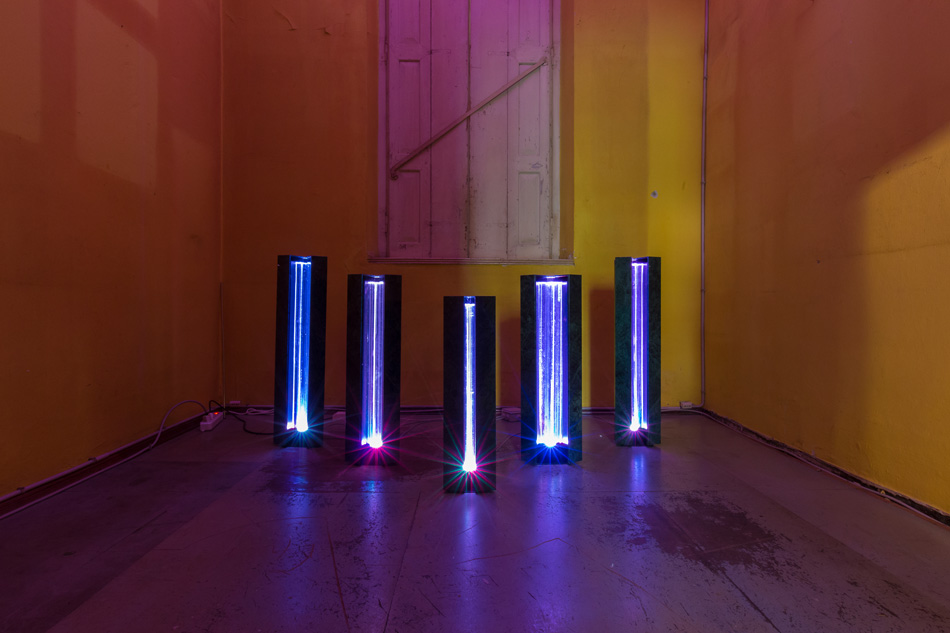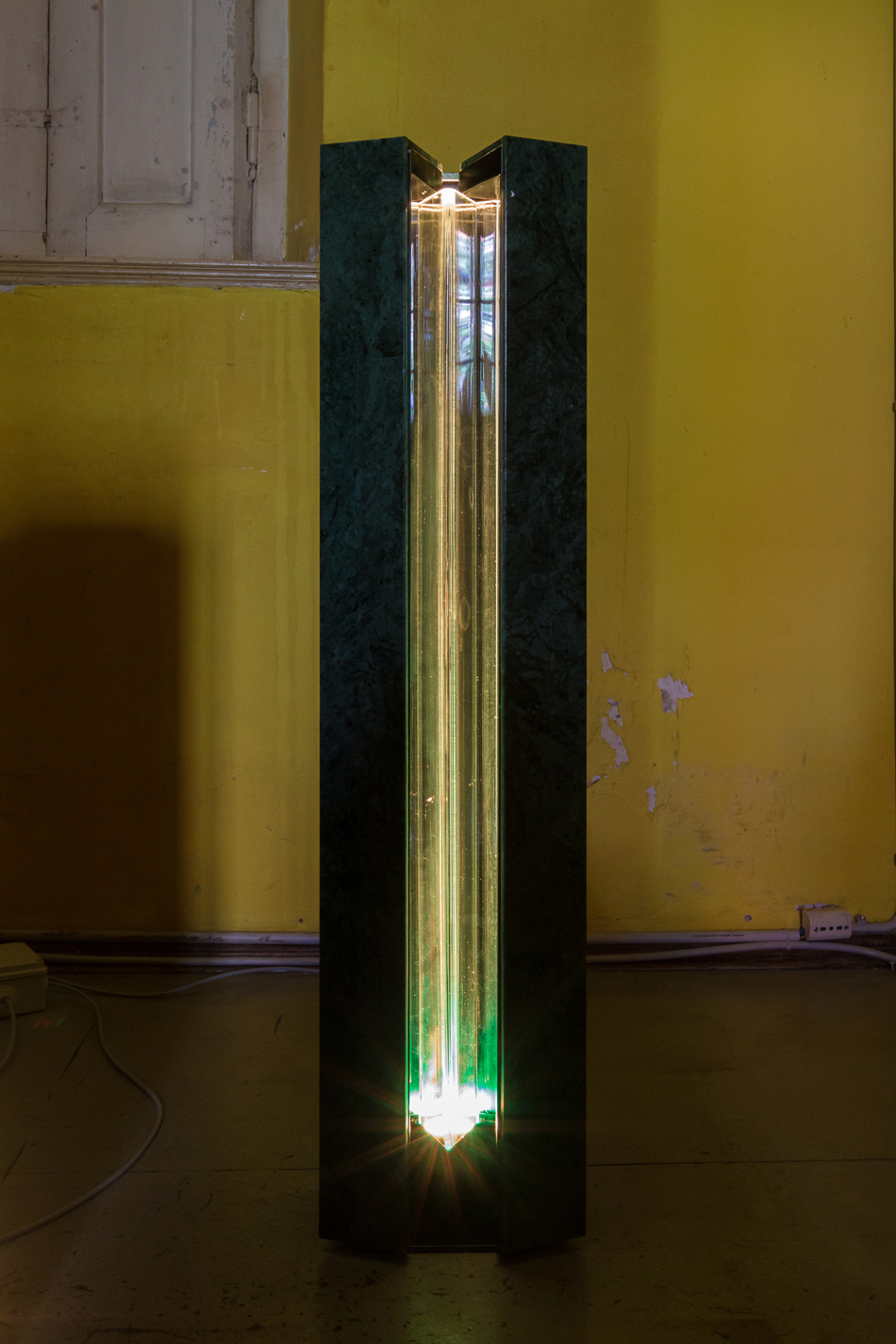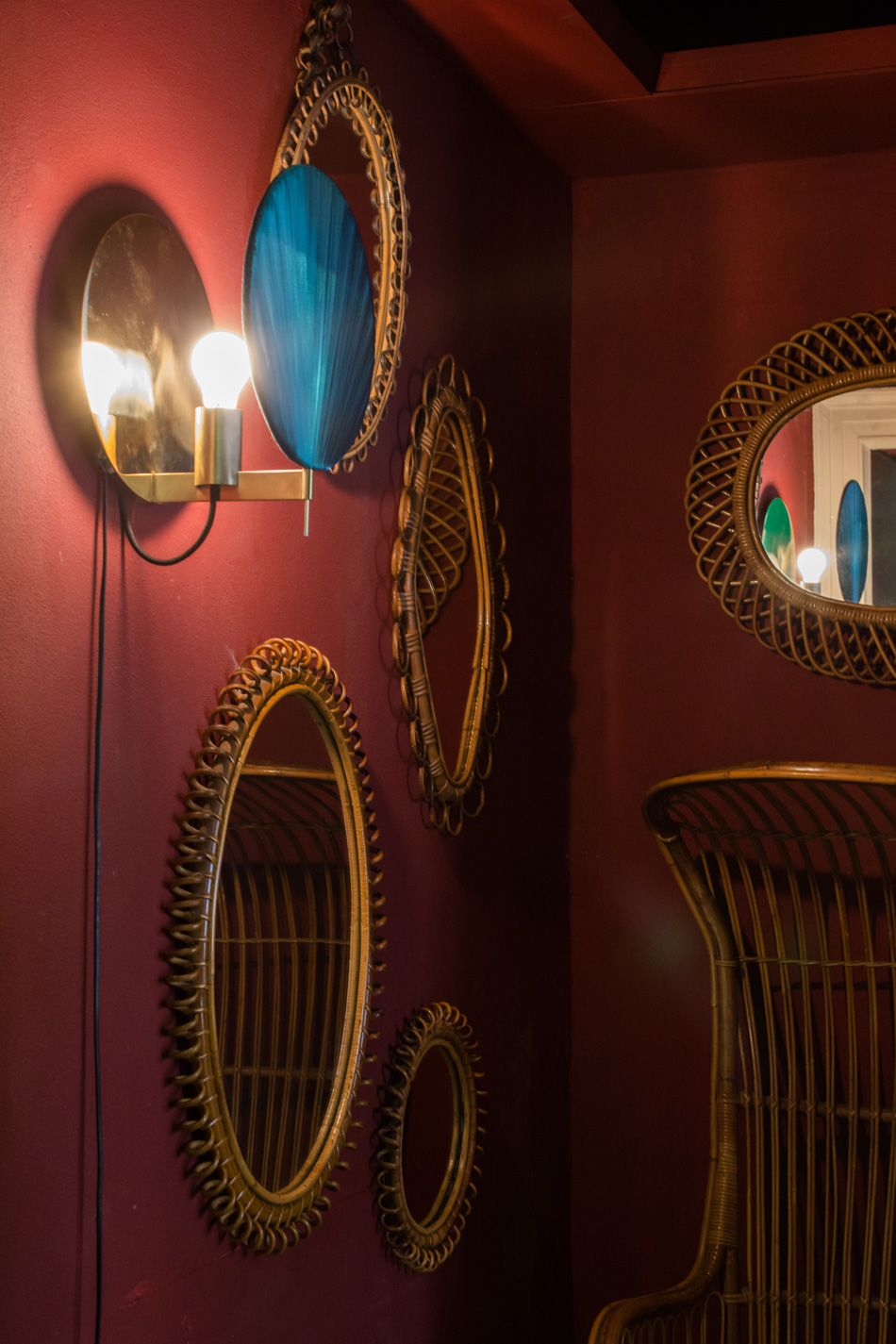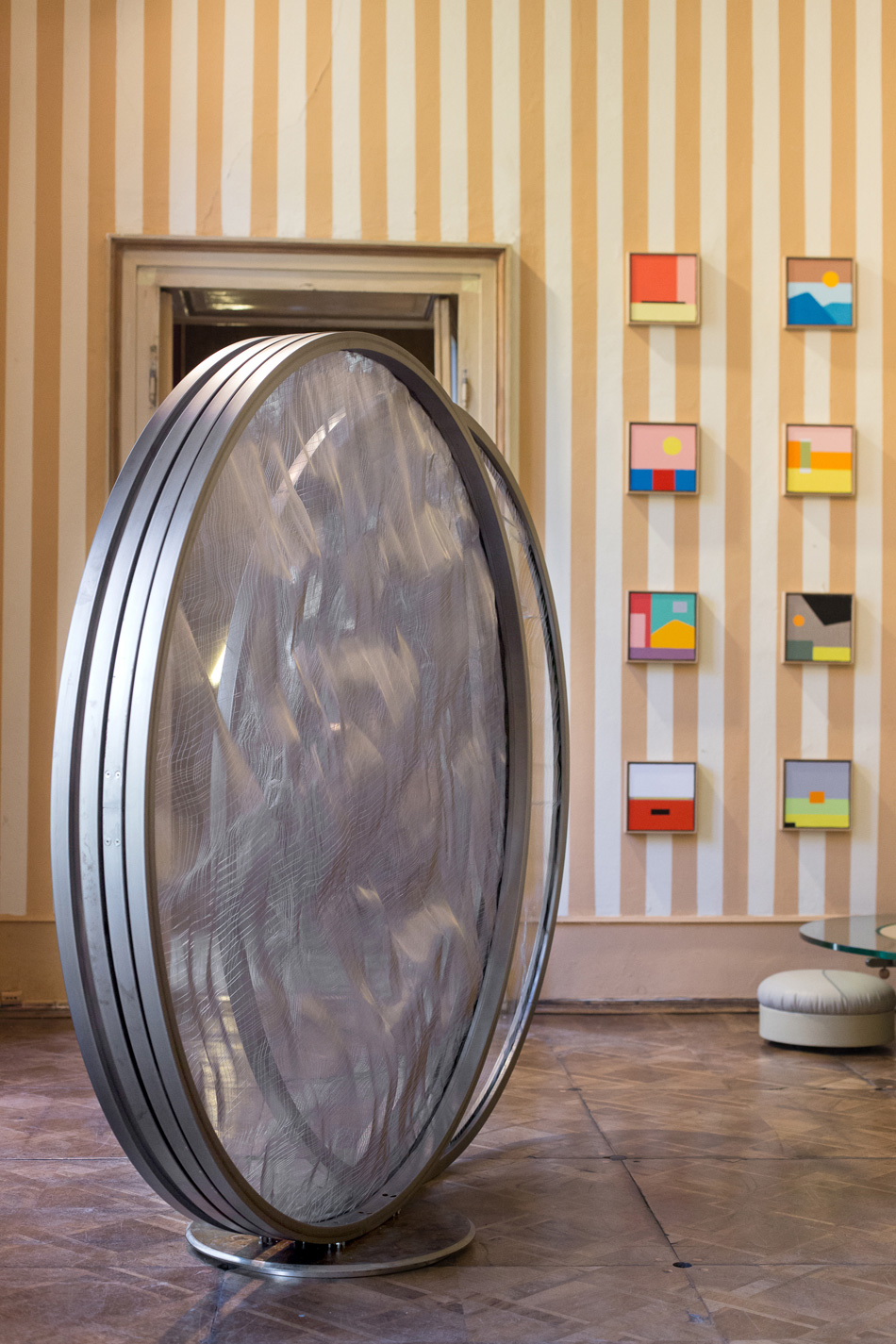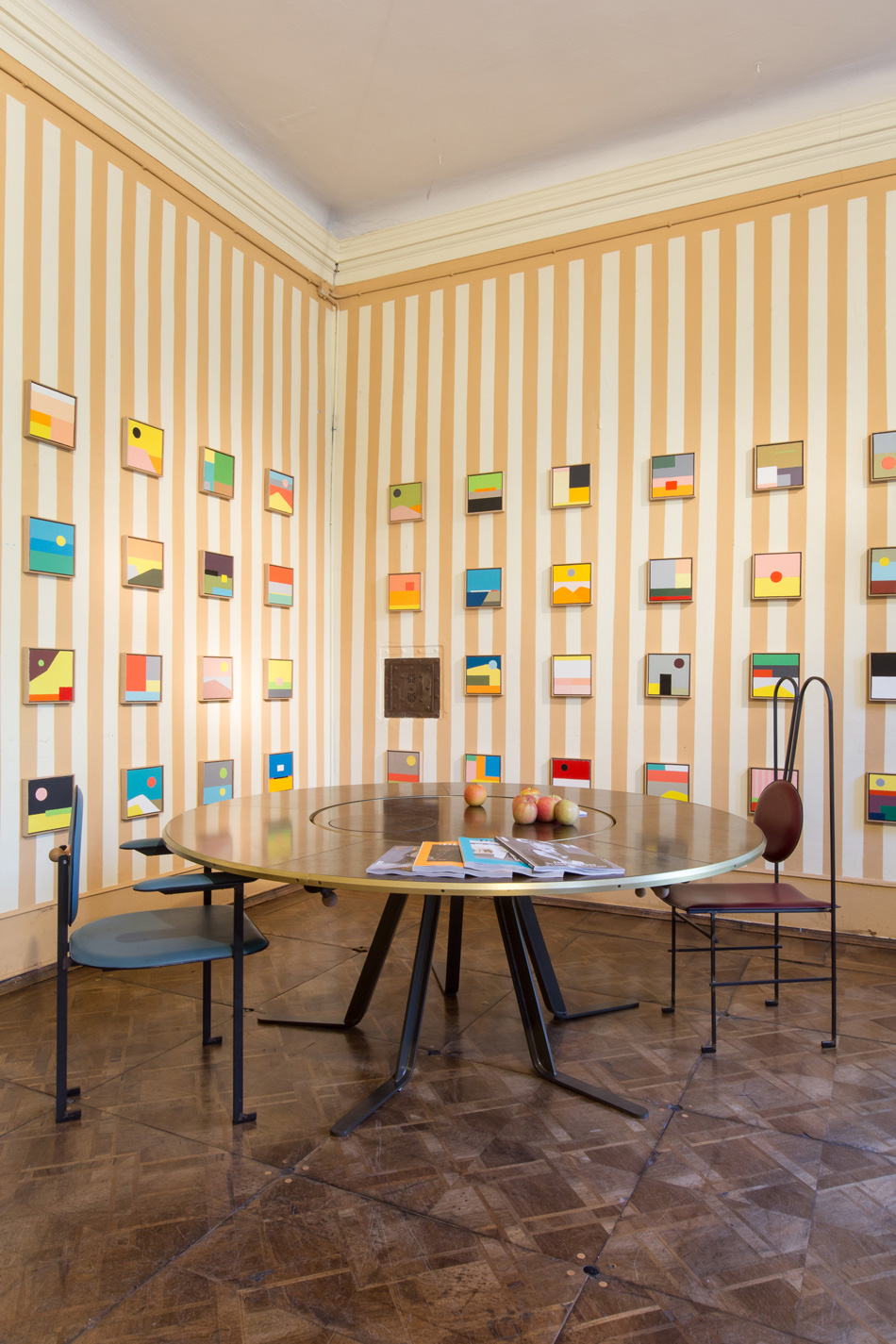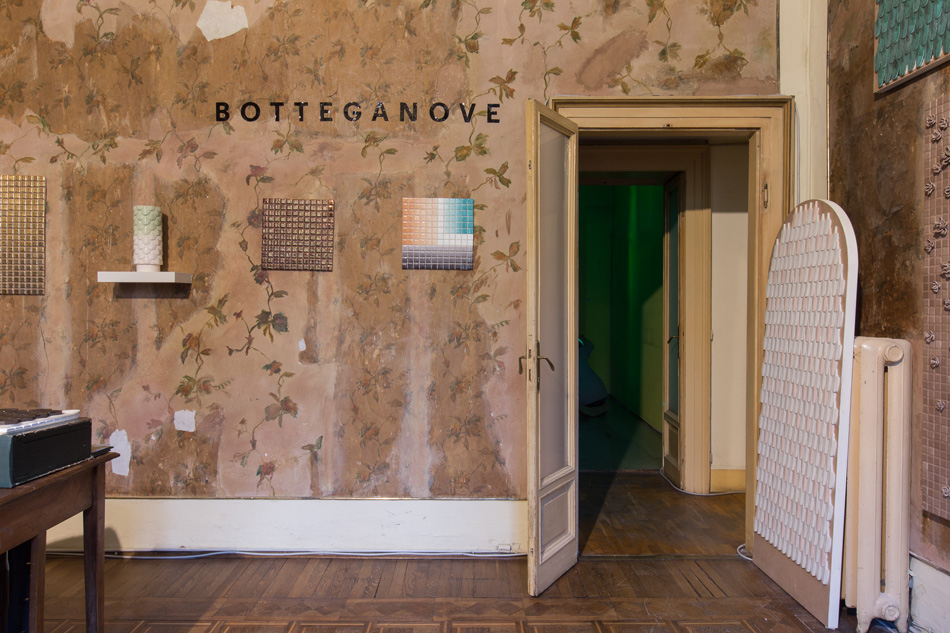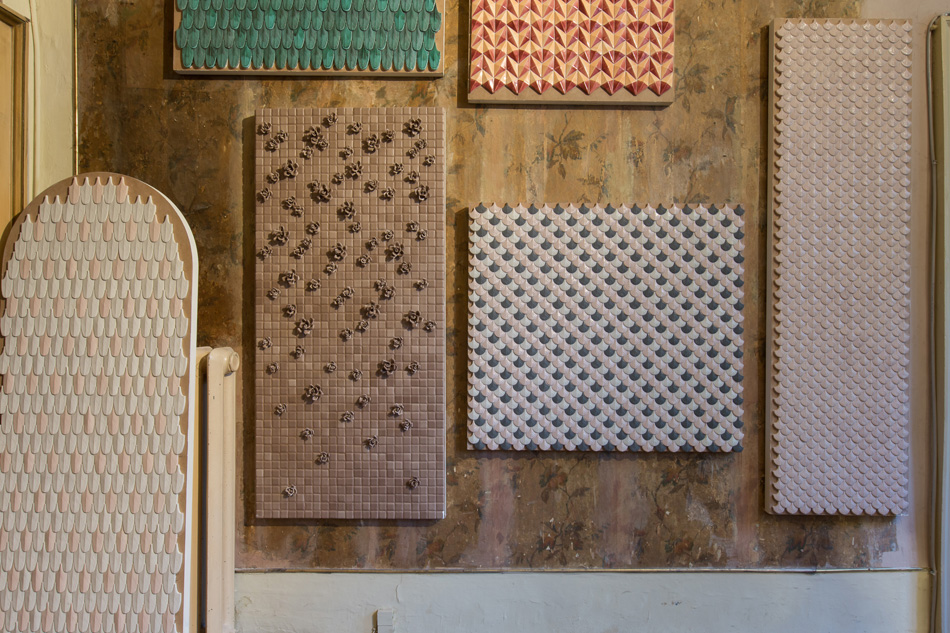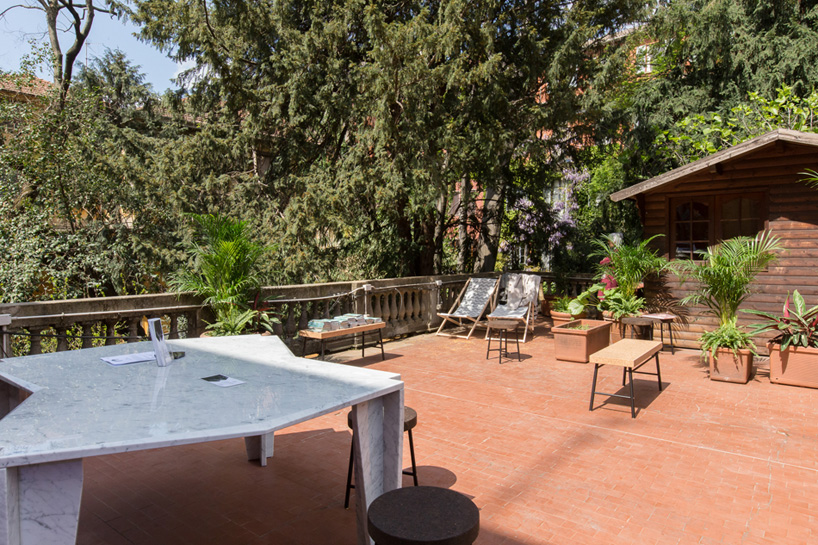 KEEP UP WITH OUR DAILY AND WEEKLY NEWSLETTERS
a diverse digital database that acts as a valuable guide in gaining insight and information about a product directly from the manufacturer, and serves as a rich reference point in developing a project or scheme.
designboom will always be there for you
milan, new york, beijing, tokyo

,
since 1999