nov 08, 2012
puti puti bubble wrap trees by makoto orisaki
bubble wrap trees by makoto orisaki image © daici ano
visiting as part of tokyo designers week designboom met with long time acquaintance and japanese designer makoto orisaki – creator of the 'or-ita' which designboom covered here and here – to discuss his latest venture, the exhibition space of 2012 design tide tokyo's main venue. orisaki named his creation 'outlining' – a manufactured woodland teeming with replica trees made entirely from bubble-wrap. the installation was a result of five months of research and construction, an in depth exploration of material and subject to create a unique environment for the event's showcased products. 'outlining' is an outcome of investigating 'puti puti' – also known as bubble wrap – where, with a group of students, orisaki interrogated the material through various interventions.
first, makoto would plaster tree trunks with wet cardboard, generating a useable mold of any given tree. he would then layer this shell with sheets of bubble wrap and interfere with it to create an assortment of textures reminiscent of sinewy ligaments, or the terrain-like imagery familiar to macro photography. one technique was bursting the plastic blisters and then taking a heat gun to the wounded material – producing peculiar, pitted surfaces.
the three large trees were illustrative of the event itself – encompassing and representing each product being displayed, with the use of 'puti puti' portraying an environment that is protective, shielding.
a design tide representative says of orisaki's design:
'the framework of the exhibition is intentionally subtle, functioning as if it were bubblewrap covering and protecting everything. it will give the visitors the impression of gathering under a tree or even a forest. since trees are such familiar objects – so much so that people's minds can register them unconsciously – we believe that they can serve as the best framework for an exhibition.'
a series of experiments with the bubble wrap depicting various textures image © designboom
some of the tools required to climb the trees and wrap them image © designboom
bamboo scaffolding image © designboom
a detail of the melted bubble wrap images © designboom
the material was interrogated with heat guns and soldering irons images © designboom
pictures showing the students climbing the trees and creating the cardboard moulds images © designboom
the students would go along the surface with a pencil to bring out the bark's texture images © designboom
the results are reminiscent of the terrain-like imagery familiar to macro photography images © designboom
the diaphanous shell image © designboom
a model and sketch describing the process to create the pieces images © designboom
the manufactured woodland was teeming with replica trees made entirely from bubble-wrap image © designboom
makoto orisaki portrait © designboom
nov 24, 2010
nov 24, 2010
nov 24, 2010
nov 24, 2010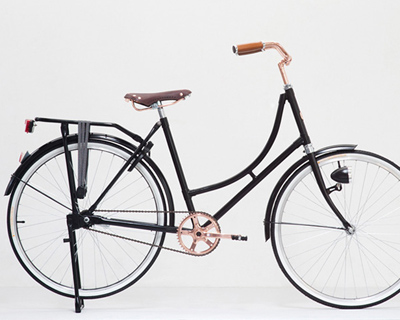 jun 06, 2013
jun 06, 2013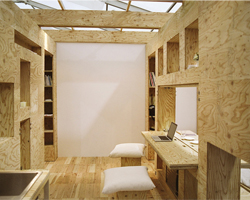 dec 13, 2012
dec 13, 2012
nov 27, 2012
nov 27, 2012